I own four NVIDIA Shield TVs: a 2015 Shield TV Pro, a 2017 Shield TV, the 2019 Shield TV "tube," and the 2019 Shield Pro.
It's hands-down the most impressive streaming device I've ever used, complete with all the bells and whistles!
But I'm often asked why I own all of them and what the differences are between them.
It's a complicated question.
While the newer NVIDIA Shield models have a performance boost over their predecessors, they are missing a few features that came standard with older devices.
So let's break it down.
If you want more great articles like this, head to my NVIDIA Shield TV resource page. You'll find all my tips, tricks, reviews, and tutorials to help you get the most out of your NVIDIA Shield.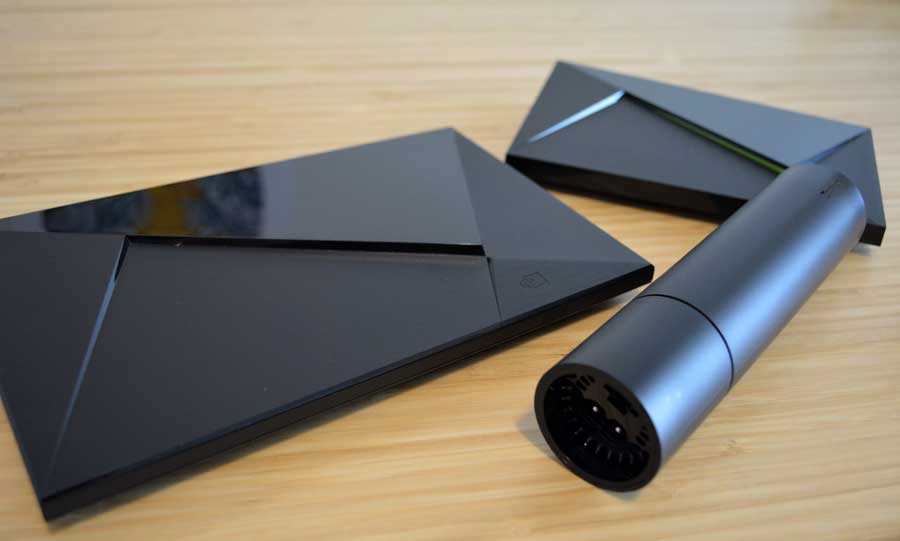 ---
NVIDIA Shield Design Changes Since 2015
Most of NVIDIA's Shields (and their controllers) have an iconic, angular design that sets them apart from other Android boxes.
Both the 2015 models were the same size.
When NVIDIA released the 2017 Shield Pro, it kept the same size. However, NVIDIA switched things up with the base model Shield 2017 TV, shrinking the device by 40%.
The NVIDIA Shield 2019 TV is even smaller yet.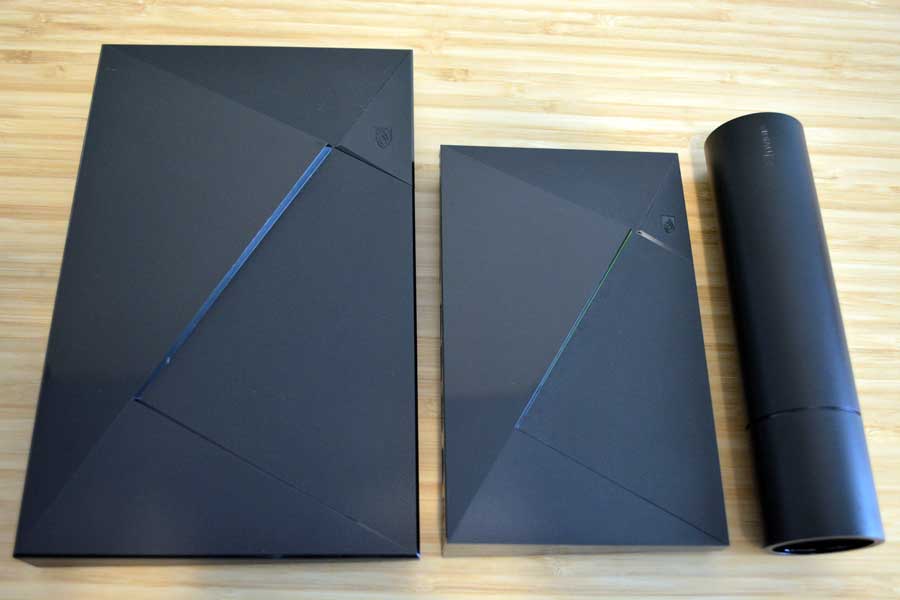 NVIDIA ditched the angular design for a cylindrical design that looks more like an Amazon Echo than a streaming device. Because of this, some people call it the "tube."
This new form factor isn't a dongle like the new Chromecast with Google TV.
In fact, it looks more like a smart home device than anything else. The tube comes with a different power cable than other Shields.
But it's what's inside that counts.
Value Option
NVIDIA Shield TV "Tube"
Great performance at a lower pricetag! If you don't plan to use your NVIDIA Shield as a media server or game console, then the Shield TV "Tube" is a lower-cost option that still gives you similar performance to the Shield Pro.
We earn a commission if you click this link and make a purchase at no additional cost to you.
---
NVIDIA Shield 2017 vs 2019: Tegra X1 vs. X1+
In 2015, NVIDIA launched the Tegra X1 chip, and it's still one of the most powerful chipsets in a streaming device today.
Then, in 2019, they offered an upgrade to NVIDIA's Tegra X1+: a smaller chip with a faster GPU clock rate and lower heat output and power consumption.
To be honest, I don't see a noticeable speed difference between the 1,267 MHz clock speed of the Tegra X1+ chip compared to the TegraX1's 1,000 MHz clock speed.
If you have an NVIDIA Shield 2017 and are happy with it, this new chip may not be enough to upgrade.
---
NVIDIA Shield Storage & Memory
Their storage capacity is the most significant difference between the 2015 NVIDIA Shield vs. the 2017 Shield TV and the 2019 Shield TV.
Each generation of the NVIDIA Shield has a basic and a Pro model.
The NVIDIA Shield TV Pro cost more but sported a larger hard drive. However, the hard drive's size varies depending on the model year.
For example, the 2015 Shield Pro came with a whopping 500GB hybrid hard drive that dwarfed the 16GB solid-state drive of the basic NVIDIA Shield TV. That meant plenty of room to store movies, TV shows, music, or games.
The NVIDIA Shield 2017 had similar offerings.
However, to keep costs down, NVIDIA reduced the size of the 2019 Shield Pro's storage to just 16GB and cut the Shield TV's storage down to 8 GB.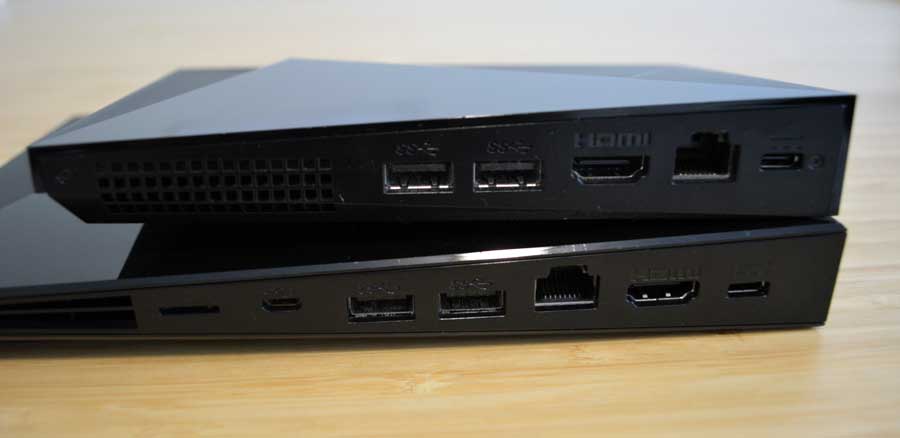 Most Shield TV models, except for the 2017 Shield TV and the 2019 Shield TV Pro, also include a microSD card slot for additional storage.
Aside from the 2019 basic model, every NVIDIA Shield has USB ports, so you can add external storage to your device. However, NVIDIA no longer recommends using USB flash drives on Shield TVs.
Finally, both the NVIDIA Shield 2015 models and the 2017 Shield Pro include a MicroUSB port.
That's a lot of external storage options. I go over which external hard drive and micro-USB card I use in my Shield TVs in this article.
When it comes to system memory, all NVIDIA Shield TVs have 3GB, except for the most recent basic model (2 GB).
That means the 2019 Shield TV "Tube" may be good enough if you only want to stream content, but it might not be the best choice for serious gamers.
Media lovers also recommend against the basic model if you want to run a Plex or Emby server on your NVIDIA Shield. Plex Media Server is only available on the NVIDIA Shield TV Pro.
---
Audio\Video: AI Upscaling, Dolby Vision & More
There have been major changes to the NVIDIA Shield TV over the years. But many of the best things have remained the same.
Every NVIDIA Shield is compatible with HEVC and VP9 codecs for beautiful 4K pictures at 60 FPS.
AI Upscaling
Older videos look great, too, thanks to NVIDIA's proprietary graphics engine, found in every Shield.
The 2019 Shield includes a new AI upscaling, which NVIDIA describes as employing "a deep learning model predicts a high-resolution image that would downscale to look like the original, low-resolution image."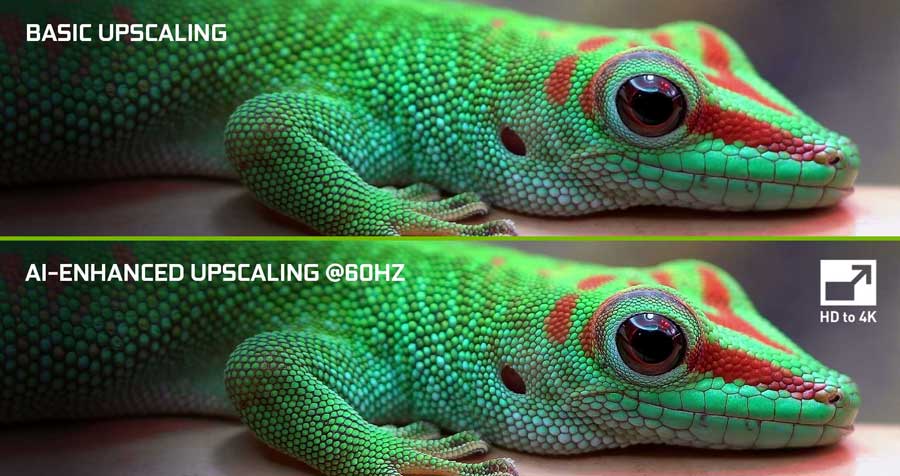 Upscaling allows you to watch lower-quality videos (720p or 1080p) in 4K rather than showing the content at a smaller size.
Traditional upscaling uses repeating pixels to achieve a similar effect. However, NVIDIA is confident that this new upscaling method produces images that are crisper than ever before.
HDR10+
Finally, the NVIDIA Shield 2019 devices include support for Dolby Vision. However, you'll still need a Dolby Vision compatible television, which rules out Samsung TVs.
Unfortunately, still no support for HDR10+ yet.
Dolby Vision is a premium HDR standard that builds on the foundations of HDR (high dynamic range) to give you better picture quality.
Previous versions of the NVIDIA Shield were compatible with the older HDR10 standard, which included static metadata with encoded color calibration settings to help make the picture look real. Dolby Vision allows for frame-by-frame color and brightness adjustments, so each scene in the movie looks its best.
You can find my complete guide to Dolby Vision on the NVIDIA Shield here.
Audio Formats
As you'd expect, every NVIDIA Shield is compatible with a range of audio codecs, including:
AAC
AAC+
eAAC+
MP3
WAVE
AMR
OGG Vorbis
FLAC
PCM
WMA
WMA-Pro
WMA-Lossless
Dolby Atmos
Dolby TrueHD
DTS-X
DTS-HD
The Dolby and DTS codecs all support pass-through. That means you can output audio content to a soundbar or audio receiver through your TV even when the receiver is in standby mode.
There's something for Audiophiles in the 2019 Shield TV too.
Compatible apps like Netflix, Amazon Prime Video, Disney+, and Vudu can now use Atmos sound on the NVIDIA Shield, thanks to the Dolby audio license.
That also allows apps to downmix audio to Dolby Digital 5.1, which is great for older TVs and audio devices.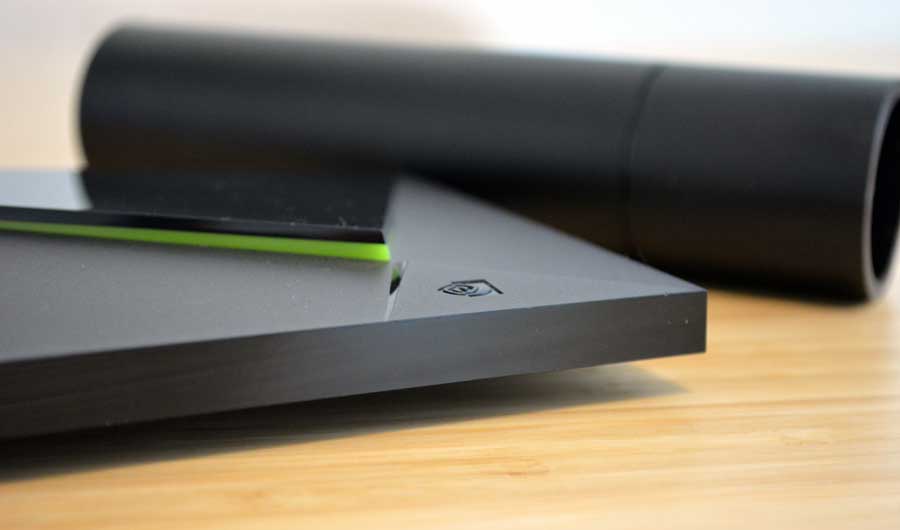 ---
Connectivity Hasn't Changed…Mostly
Every NVIDIA Shield includes full gigabit Ethernet and both 2.4GHz and 5GHz band Wi-Fi.
All Shields are also Bluetooth-enabled, but only the NVIDIA Shield 2019 has Bluetooth 5.0. Older versions use the older, slower Bluetooth 4.1.
All NVIDIA Shields come equipped with HDMI 2.0b, which has frustrated some consumers.
Many expected the 2019 Shield to upgrade to the HDMI 2.1 spec, which almost doubles HDMI 2.0's 18 Gbps bandwidth up to 30 Gbps.
It may not matter yet, but with 8k TVs becoming more common, NVIDIA may be pressured to upgrade soon.
Some users (myself included) were frustrated by NVIDIA's decision to drop the IR receiver with the NVIDIA Shield 2017 model. In the next section, we'll get into more detail about that when we talk about the remote controls.
---
NVIDIA Shield Remotes: 2015 vs. 2017 vs. 2019
You might be surprised, but the remote controls have been some of the most controversial changes to the NVIDIA Shield over the years!
No matter which version of the Shield TV you have, all of them can use the excellent official NVIDIA Shield app instead of the physical remote control.
Here's another area where Shield TV owners have strong opinions, and I am definitely one of them.
At first glance, the 2015 and 2017 Shield remotes may look the same, but there are some significant changes.
Both remotes have identical button layouts, with their voice command buttons, volume touch controls, back, and selection buttons.
They're both small and sleek and feel amazing to hold in your hand. The differences stop there, however.
The 2015 Shield TV remote (below left) is made from metal, while the 2017 version is plastic.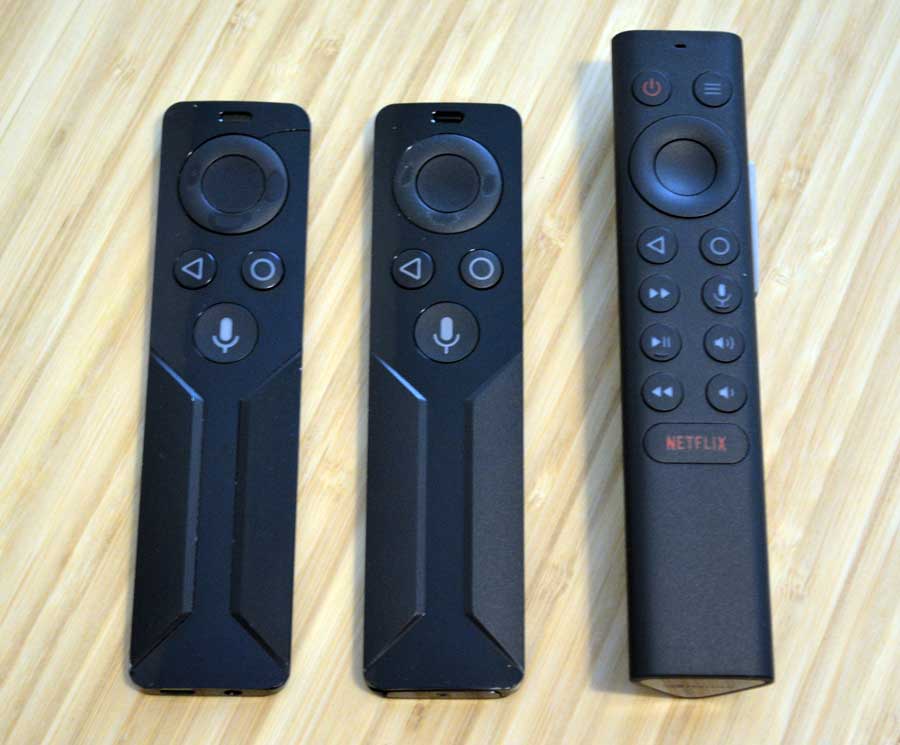 The original remote has a backlit voice button for Google Assistant and a headphone jack on the bottom. Both are missing from the 2017 Shield TV remote.
More importantly, the newer remote ditched the internal rechargeable battery for replaceable CR2032 batteries. Although I love the idea of rechargeable batteries, the battery life degraded quickly over time, so I'm a fan of this move.
The IR blaster on the 2017 remote allows users to power on/off or adjust the volume of other devices and their Shield TVs.
The NVIDIA Shield 2019 remote is the most…unique of the three.
Gone is the sleek design of the 2015 and 2017 Shield TVs.
Instead, we get the triangle remote.
To be fair, the 2019 Shield remote has more buttons, including a dedicated Netflix button, and now features motion-sensing backlighting. You'll also notice a new menu button, media controls (forward, back, and play/pause), and (of course) a dedicated Netflix button.
NVIDIA also replaced the volume slider with actual buttons. The slider was an excellent idea but awkward to use.
Like the 2017 remote, this one is battery-powered. Only this time, you'll need larger (and heavier) AAA batteries.
The newest Shield remote is backward compatible, so you can use it with your NVIDIA Shield 2015 or 2017 Shield if you want to.
I'm not a fan of the new remote and wish there was still a way to purchase one of the older remotes. Since I can't buy the older versions, I started looking for great replacement remotes that would work with the Shield TV instead.
NVIDIA Shield Remote
Great functionality, but a design that may take some getting used to. This backlit remote has a comfortable D-pad, long battery life and a dedicated Netflix button.
We earn a commission if you click this link and make a purchase at no additional cost to you.
---
NVIDIA Shield Controller: 2015 vs. 2017/2019
If you remember, the original NVIDIA Shield was initially advertised as a mini console.
In fact, the 2015 Shield TV wireless controller was remarkably similar to the original Xbox controller from 2001.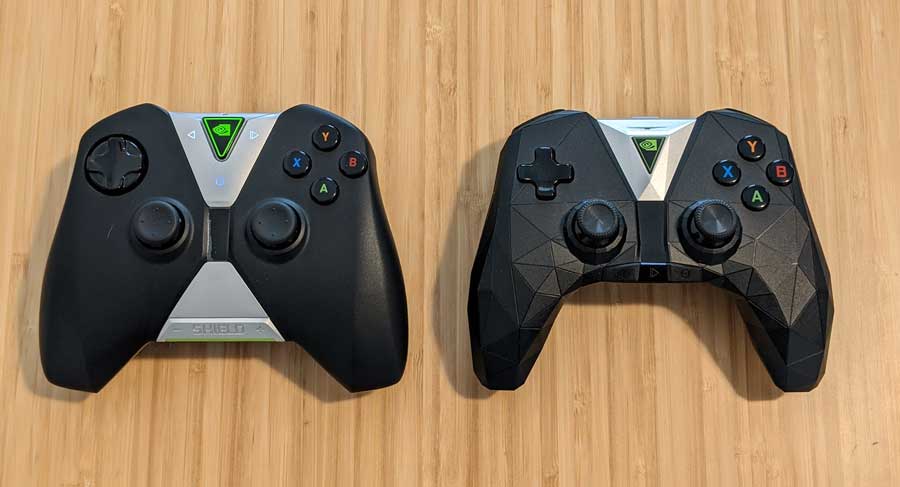 Although it's more comfortable than it looks, NVIDIA hit the nail on the head with the 2017 redesign.
NVIDIA trimmed off some of the bulkiness and added rumble support and Google Home compatibility. Thankfully, they kept the USB charging capability and the headphone jack.
The NVIDIA Shield 2017 also introduced IR blasters to the controllers and "always on" listening for voice controls. Users could add a 2017 controller to their 2015 NVIDIA Shield, effectively upgrading the older device.
NVIDIA only offered the Gaming Bundle (Shield + Remote + Controller) with the 2017 Shield model. In fact, there's no update to the controller for the 2019 Shield models, but you can still purchase a 2017 controller if you want to play games.
However, you may not miss the NVIDIA controller at all.
You can connect Bluetooth controllers, like the PS4, Xbox, and several Android controllers, which are compatible with the NVIDIA Shield 2019. I've tried several different models over the years, and you can find which gamepads I've seen work best with the NVIDIA Shield TV here.
NVIDIA Shield Pro Android TV
Easily the highest performance Android TV there is! Power enough to be used as a Plex media server or game console with Steam or GeForce Now. If you want the best streaming experience you can get, then the NVIDIA Shield Pro is the one you want.
We earn a commission if you click this link and make a purchase at no additional cost to you.
---
Android TV on NVIDIA Shield
Did you know that the NVIDIA Shield TV is one of the longest officially-supported Android devices ever?
It's true. My NVIDIA Shield 2015 gets the very same updates that my Shield 2019 does.
That's huge.
Most Android users are lucky to get two years' worth of updates. Still, NVIDIA promises the same Android TV experience on every Shield TV.
And thanks to the impressive hardware, the Shield TV is still outperforming any other Android TV device on the market.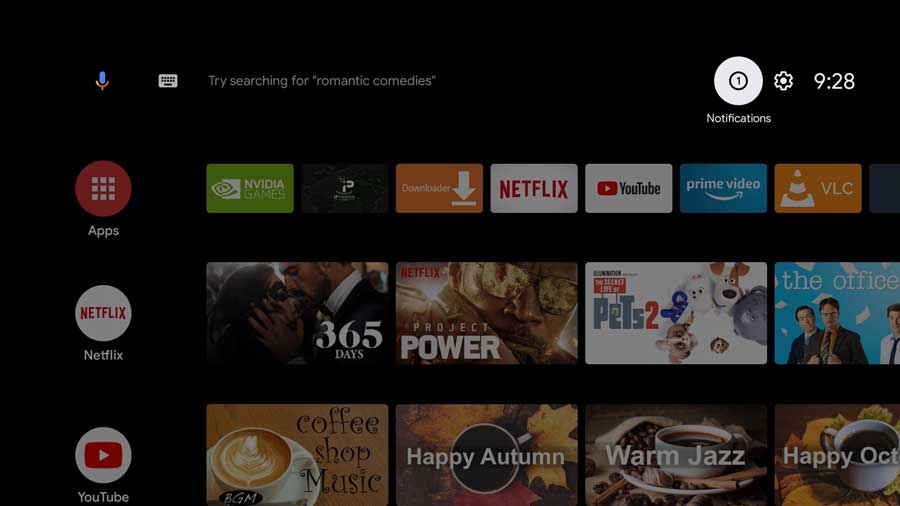 All Shield TVs support Chromecast 4K and Google Home, as you'd expect. However, Amazon Alexa did get limited support in a recent update.
The original NVIDIA Shield 2015 shipped with Android TV 5, and NVIDIA Shield 2017 models shipped with Android TV 7. Both Shield TVs have since been upgraded to Android TV 11.
Android TV has hundreds of streaming and game apps available on each system. Exclusive to NVIDIA, you can also play games over the cloud via GeForce NOW for an extra fee or locally using NVIDIA GameStream.
In 2017, Shields began listing local and remote games together, perhaps highlighting the GeForce Now subscription.
Although Google TV is available in many current television models, it is still not available on the NVIDIA Shield TV.
---
How Much Does the NVIDIA Shield Cost?
Although NVIDIA only officially sells the 2019 Shield TV, you can still occasionally find older stock of 2017 Shields on Amazon and other retailers. Unfortunately, there's no new NVIDIA Shield TV scheduled to be released.
Official Prices:
2015 Shield TV: $199 for the basic and $299 for the Pro
2017 Shield TV: $199 for the basic and $299 for the Pro
2019 Shield TV: $149 for the basic and $199 for the Pro
It's worth noting that the pre-owned market may be your best bet. Surprisingly, those used devices' prices sometimes rival those of newer Shields, especially for the original 300GB 2015 Shield.
No matter which NVIDIA Shield you decide on, there are some easy hacks you can do to make it the best it can be. I created my ultimate list of NVIDIA Shield hacks here. I definitely recommend checking it out!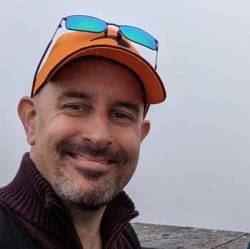 Latest posts by Tim Wells
(see all)