Let me ask you a question. How often do you accidentally press the Netflix button on your NVIDIA Shield TV remote control?
Almost every time you pick it up, right?
Do you want to know how to disable or remap the button to do something useful?
This article will walk you through how to disable or change the Netflix button on the NVIDIA Shield remote control using the free Button Mapper app.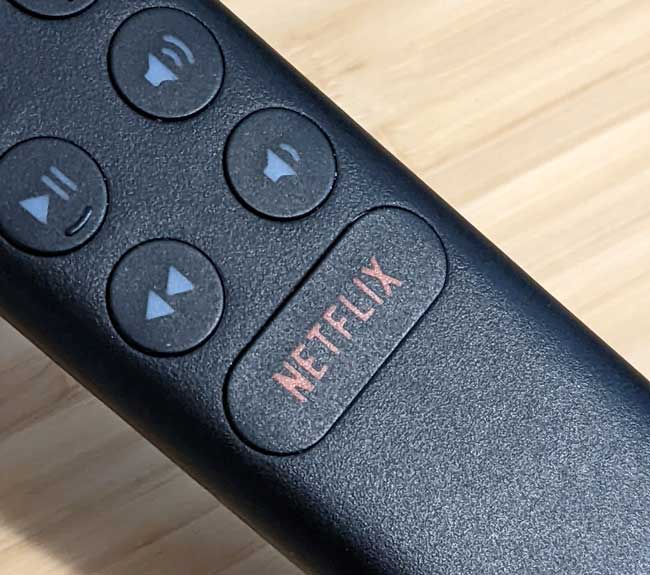 ---
Button Mapper App: An Overview
Button Mapper is an app that easily allows you to change the function of most physical buttons on the NVIDIA Shield TV or any other Android TV remote control. 
It enables you to launch individual apps, take screenshots, open the Settings menu or specific apps, or start over twenty custom functions.
Depending on how you press it, you can customize three different functions to a single button!
The app also works with other devices like gamepads or other remotes. You could find it helpful in the future for different scenarios. Best of all, you can do this without root access.  
---
How To Change/Disable Netflix Button
If you're not a big Netflix user, the Netflix button on the new NVIDIA Shield TV remote probably seems like a colossal waste of space.
Now you can change or disable the button entirely.
Plus, Button Mapper can do all this without making you feel like you should rip the button off the remote.
Here are the steps you need to do it.
Open the Google Play Store and search for Button Mapper.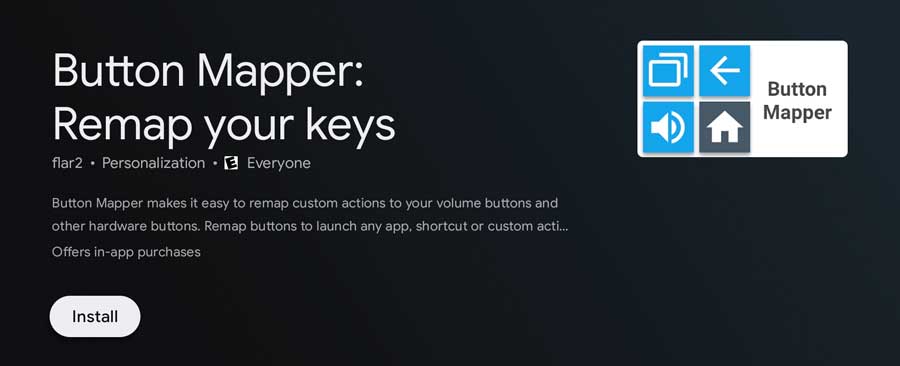 Click Install to install it on your NVIDIA Shield TV.
The first time you launch the app, you'll be asked to 'Enable the app' as an Accessibility Service.
This is a requirement for using the app. If you don't start the Accessibility Service, you won't be able to use Button Mapper.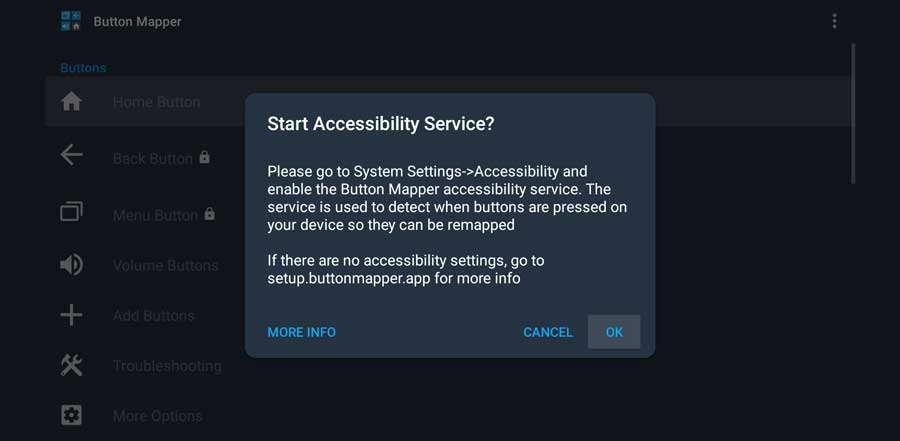 Open the Settings menu and click on Device Preferences.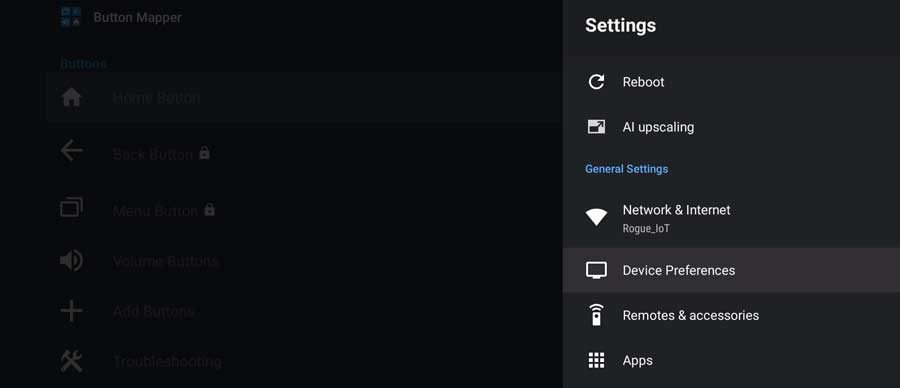 Under Device Preferences, click on Accessibility.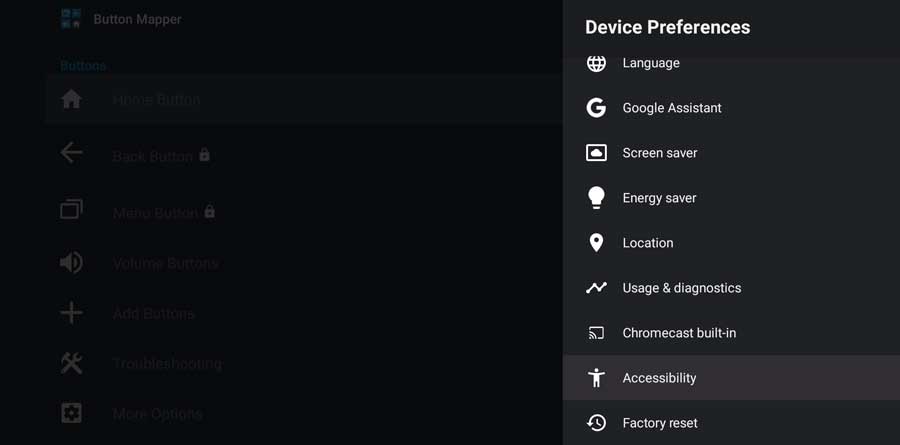 On the Accessibility tab, scroll down to find a section for Button Mapper. It should show 'Off' at this time.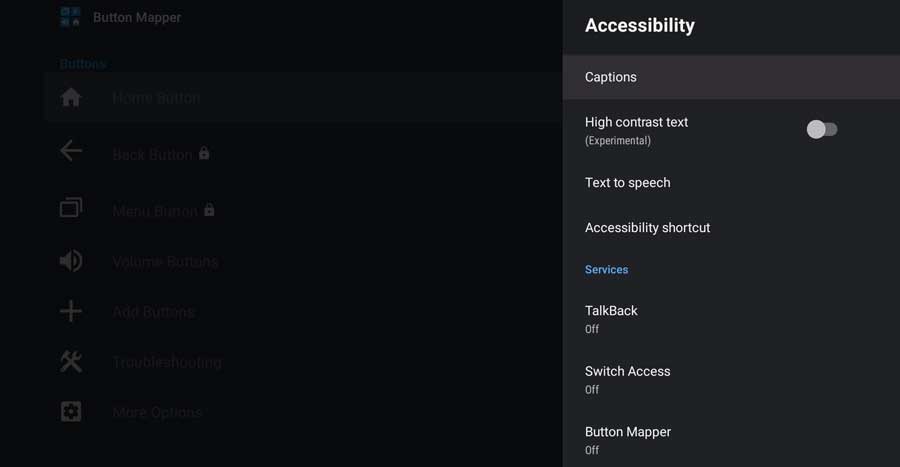 Clicking on Button Mapper takes you to a new page with two options.
You can Enable or Disable the app or change Configuration settings.
Click the toggle switch to Enable the service.

When you do, you're asked to confirm your decision.
As I mentioned earlier, the permissions Button Mapper needs can also capture any text you write. You can cancel and exit the Settings Menu if that makes you uncomfortable.
Click OK to continue.

Next, click on the Configuration entry to go directly to the Button Mapper app.
Alternatively, you can open the app from the shortcut on the App Drawer.
Once you're back in the Button Mapper app, click 'Add Button.'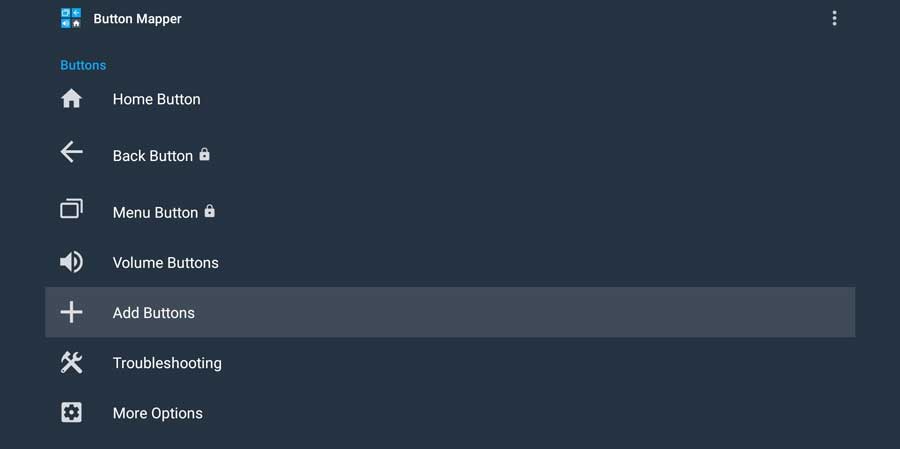 Click Add Buttons again on the next screen.

A popup message box appears saying, "Press button to add."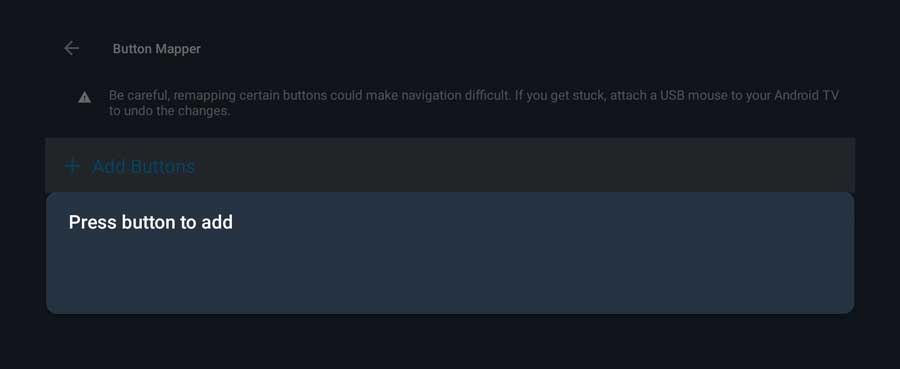 Press and hold the 'Netflix' button on your Shield TV remote.
The button's system name appears underneath the Add Buttons line.
Don't worry that it doesn't say 'Netflix.' This is just how the Shield internally refers to it.

lick on that new line to disable the Netflix button or change its function.
You may get a popup like the one below implying that this is a Pro feature.
While Button Mapper has special features only available to Pro users, simply remapping or disabling a button isn't one of them.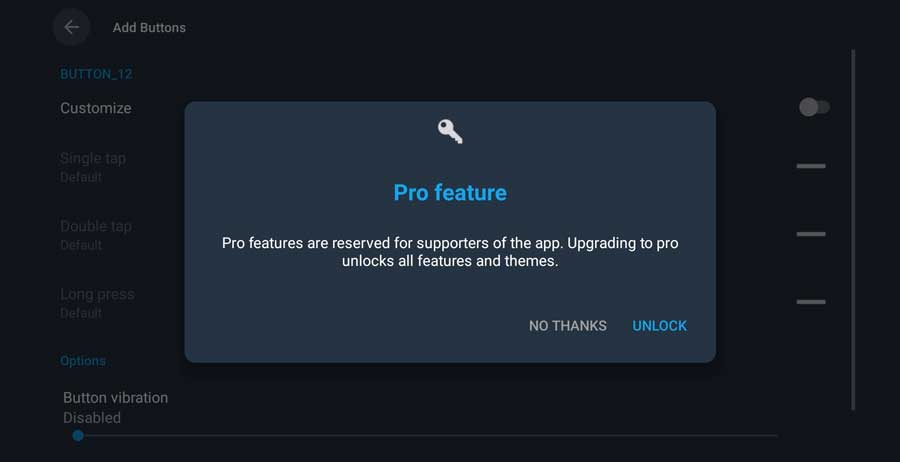 However, click Unlock to upgrade to the Pro version to support the app's developer.
Flip the toggle switch to customize the Netflix button.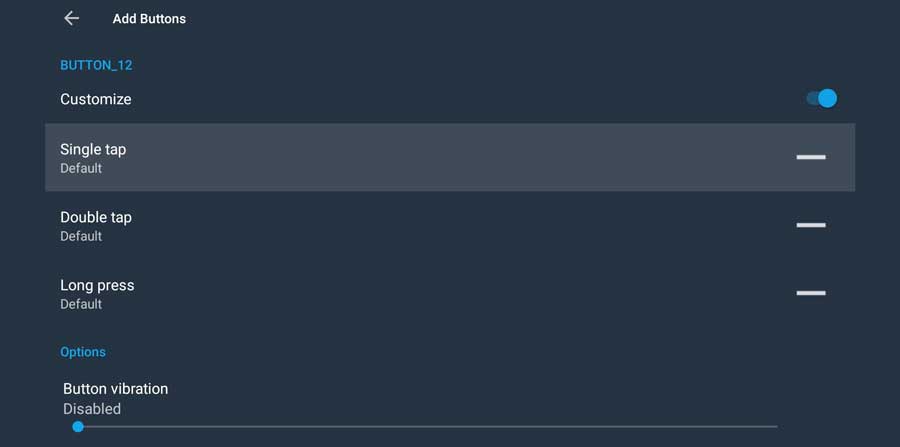 Here you can select individual options for either a single-press, double-tap, or long-press of the button.
You can assign three different apps to the same button, depending on how you press it.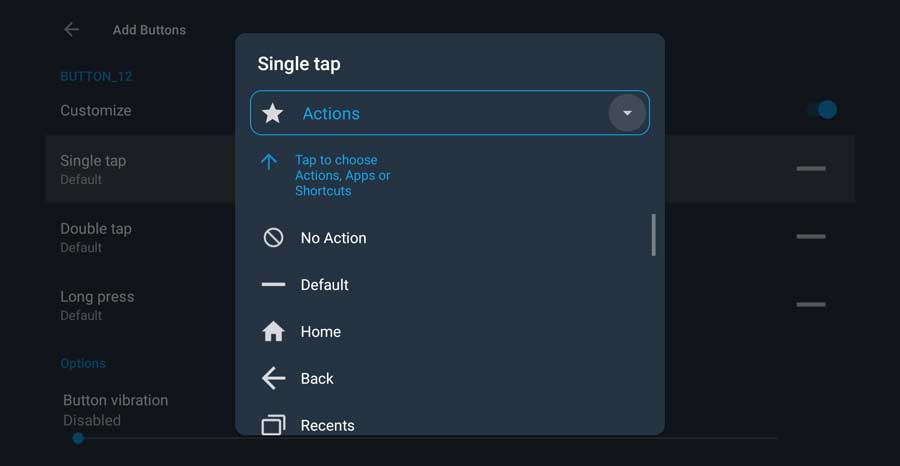 In my case, I assigned all three functions to open the Settings menu on my NVIDIA Shield.
Although this is my daily-driver streaming device, I also use it extensively to test new apps and write tutorials. So I'm in the Settings menu quite often.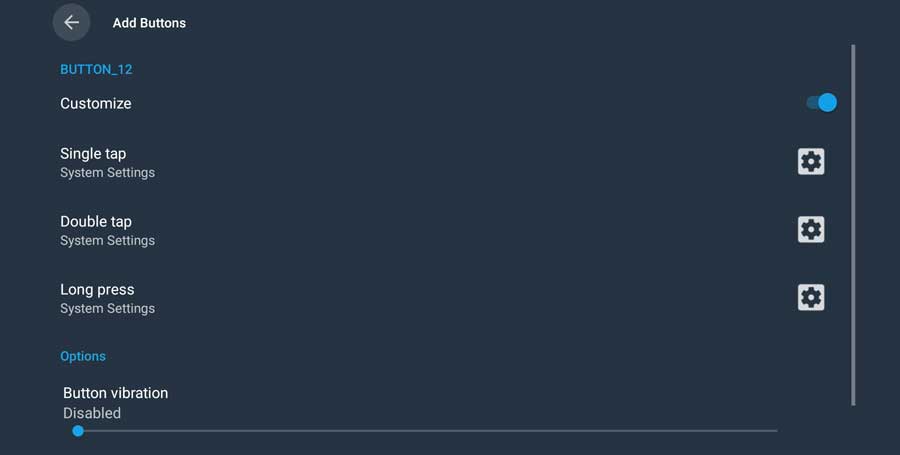 That's it. Now, you can exit Button Mapper and return to your home page to test your new button.
Admittedly, having a "Netflix" button can be annoying when it does something else.
Some resourceful people in the Shield TV Reddit forum created custom stickers that fit the button perfectly. 
---
FAQs
This section covers some of the most frequently asked questions about the Button Mapper app and how it works.
Is Button Mapper safe?
Button Mapper uses the Device Administrator permission settings, which do not collect or share your personal information. Accessibility services help make Android TV easier to use.
For example, people with visual impairments could enable high-contrast text to make it easier to read. A Text-to-Speech option has the system read out what's written on the screen.
In this case, the Accessibility features enable Button Mapper to detect when buttons are pressed on the device.
Button Mapper doesn't use the accessibility services to see what you are typing or collect and share your personal information.
As a result, your privacy is well respected, making Button Mapper a safe option for you.
---
Can I remap the Google Assistant button?
Unfortunately, Button Mapper doesn't allow the Google Assistant button to be remapped on their application.
However, you can disable or enable this function on your NVIDIA Shield remote.
Here's how:
Go to Settings
Click on Device Preferences
Scroll down to Google Assistant
Flip the toggle switch to the 'off' position to disable Google Assistant.
If you don't want this feature enabled, turn off the Google Assistant feature. This will automatically disable the feature.
---
What buttons can I remap on NVIDIA Shield remote? 
Many buttons can be remapped on NVIDIA Shield remotes. Some actions require a premium app download, but many can be remapped without a premium upgrade.
The power button is a button that Button Mapper does not change or disable. Onscreen buttons are also not supported by Button Mapper.
Here is a list of buttons that are supported:
Volume buttons (up and down)
Physical home button
Back button and recent apps/menu buttons
Camera buttons
Customized controls for your phone, headphones, gaming console controllers, and TV remotes
You can remap these actions:
Launch any app or shortcut
Disable the button
Turn screen off
Adjust the volume or mute
Last app switch
Adjust brightness
WiFi settings
And many more
While you don't have to have root access to use Button Mapper, you will have a few additional options if you are.
You can remap these actions if you have rooted your NVIDIA Shield:
Now on tap
Menu button
Choose custom keycode
Root command
Scroll up and down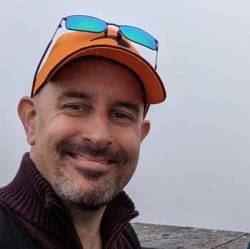 Latest posts by Tim Wells
(see all)