Are you struggling to set up Dolby Atmos audio on your NVIDIA Shield?
While the latest NVIDIA Shield can deliver Atmos' immersive sound experience, getting it set up correctly can be a bit challenging. However, with the correct setup and settings, you can enjoy the best possible audio experience when streaming your favorite movies and TV shows.
In this article, we'll walk you through everything you need to know to get Dolby Atmos audio on your NVIDIA Shield and troubleshoot any issues you have along the way.
---
What is Dolby Atmos (And Why it's a Big Deal)?
Dolby Atmos is a surround sound technology that provides viewers a more immersive audio experience.
Unlike traditional 5.1 or 7.1 surround sound systems, which are limited to channels on a horizontal plane, Dolby Atmos adds height channels to create a more realistic and dynamic sound field.
This means that sounds can come from above, below, and all around you, creating a more lifelike and immersive soundstage.
This means that Dolby Atmos produces the most lifelike streaming experience possible for NVIDIA Shield users. When combined with Dolby Vision HDR, it enhances the audio of movies, TV shows, and video games, providing a more immersive and realistic experience. 
If you're a fan of immersive audio, it's worth taking the time to set Dolby Atmos up on your NVIDIA Shield.
---
Can the NVIDIA Shield Play Dolby Atmos?
Both current models, the NVIDIA Shield TV and the NVIDIA Shield TV Pro, support Dolby Atmos natively. Unfortunately, the previous generation NVIDIA Shield TVs only support Dolby Atmos passthrough.
However, that's only part of the equation.
To fully experience Dolby Atmos, you need a compatible sound system, such as a Dolby Atmos soundbar or AV receiver and speaker system.
Plus, not all content available on the NVIDIA Shield supports Dolby Atmos.
Currently, the following apps support Dolby Atmos audio on the NVIDIA Shield:
Netflix
Amazon Prime Video
VUDU
Disney+
Unfortunately, YouTube does NOT support Dolby Atmos audio at this time.
Finally, certain apps, like Disney+ and Amazon Prime Video, only support Dolby Atmos if your NVIDIA Shield is connected to a TV that supports 4K resolution with either HDR10 or Dolby Vision. 
---
How to Set Up Dolby Atmos on Your NVIDIA Shield
Once you have a 2019 NVIDIA Shield TV or Shield Pro, a compatible sound system, and a 4K HDR10\Dolby Vision television, then what?
Next, we'll look at the connections you'll need and the settings you'll need to change to get Dolby Atmos audio on your NVIDIA Shield.
Connections
First, make sure you're using HDMI 2.0 compatible cables to ensure you get the best picture quality.
You'll need to connect one cable to connect NVIDIA Shield to your AV receiver (AVR) or soundbar and another cable to connect your AV Receiver or Soundbar to your TV.
Your AV Receiver or soundbar has to be compatible with HDMI 2.0 (HDCP 2.2) signal.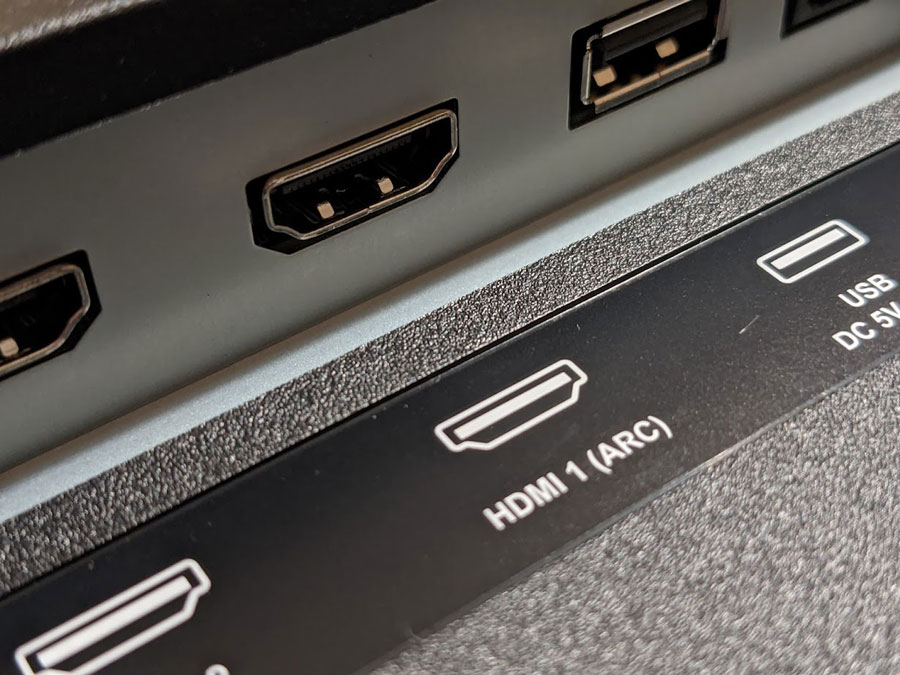 Settings
Next, we'll look at the specific settings on your NVIDIA Shield that you'll need to change.
In the Settings menu, click on Device Preferences, then Display & Sound.
Then click on Advanced Sound Settings. 
You'll want to ensure that "Match Content Audio Resolution" is disabled. Enabling this setting will actually disable Dolby Audio processing. 
Next, scroll down to the Surround Sound heading. Enable Dolby Audio Processing.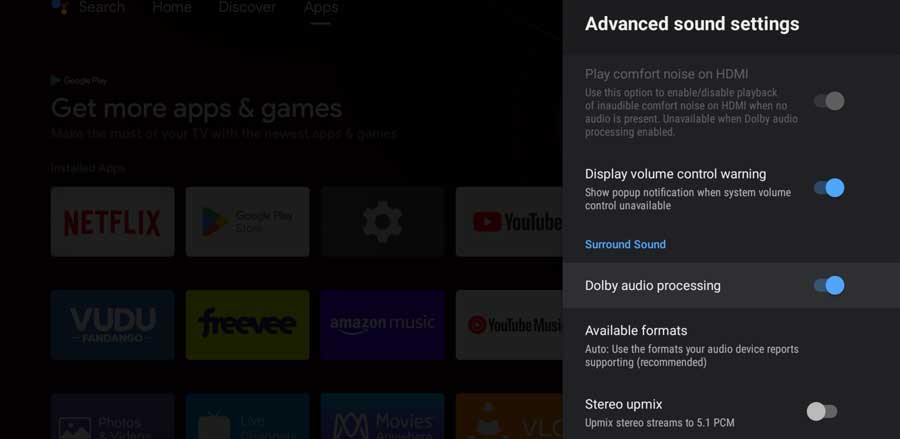 Finally, click on Available Formats. 
This pulls up a list of all available audio formats that the NVIDIA Shield supports based on your hardware setup.
Usually, you can leave this on Auto. However, if you have issues and want to force your Shield TV to use Dolby Atmos, you can do that from this menu. 
Once you have these settings in place, you need to look for titles with the Dolby Atmos icon.
---
Wrapping It Up
To make sure you're getting the most out of your setup, look for streaming services like Netflix or Disney+ that offer Dolby Atmos content. When you find a title with the Dolby Atmos badge below it, you'll know that you're getting the best possible audio experience.
So go ahead and connect your NVIDIA Shield TV to your soundbar or receiver, and enjoy a new level of audio quality with your streaming content!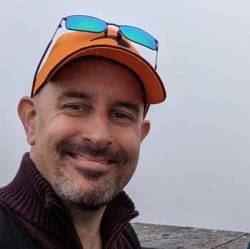 Latest posts by Tim Wells
(see all)