TCL Electronic Holdings Ltd makes TCL TVs and has sold more than 30 million televisions globally in 2020, but many people wonder where they're made and who makes the components. They have manufacturing facilities around the globe, including in Vietnam and India. However, the primary manufacturing line is in China.
---
Who Makes TCL TVs?
TCL Electronic Holdings Ltd is the manufacturer of TCL televisions. It is a state-owned Chinese technology firm with global activities. They produce TV's, smartphones and home appliances.
Televisions are arguably their most significant product. In fact, TCL delivered about 20 million of its LCD televisions in 2019, in addition to producing components for other television companies.
While TCL's primary market has historically been China, they've been purchasing stakes in American and European brands, such as RCA and Blackberry. This has transformed the company into a global player in several major industries.
---
Where Are TCL TVs Manufactured?
TCL televisions are manufactured in many countries, including:
Pakistan
Vietnam
Australia
India
Mexico
Poland
Brazil
1. Pakistan
According to TCL Pakistan's biography. TCL has risen to become the world's second-biggest television maker and the top TV brand in Pakistan.
The factory serves the local market and offers technical assistance to customers.
In 2013, TCL began operations in Pakistan to provide superior technologies to its consumers. Among them are the most cutting-edge Quantum Dot Display Panels, Dolby Vision, and IMAX Enhanced.
2. Vietnam
Vietnam is home to two TCL factories. The first is in Dong Nai and produces about 500,000 TVs annually.
Binh Duong is home to the second facility. This plant's development started in 2019 and will bring the Vietnam sector's annual production to 3 million TVs.
The company's newest production facility in Vietnam will help the nation fulfill the increasing demand for high-quality goods.
TV's made here will be distributed across Vietnam, the Philippines, Thailand, the United States of America, and Europe.
3. Australia
In 2004, the Chinese brand established a plant in Australia.
Among its Australian offerings are 4K, HD, 3D, and Smart TV televisions. There are a total of 32 of them, ranging in size from 20 in. (.51 m) to an almost ridiculous 85 in. (2.16 m.).
4. India
TCL entered the Indian market in 2016, building a manufacturing facility in Tirupati. The factory has a capacity of 8 million televisions ranging in size from 22 to 55 in. ( .56 – 1.4 m.).
TCL most recently collaborated with Flipkart to launch its newest smart TV lineup in India. The firm has introduced three new 4K Smart TVs in a variety of sizes.
5. Mexico
TCL announced that it had purchased Sanyo's assembly factory in 2014. The established assembly factory, located in Tijuana, can produce more than 1.5 million HDTVs annually.
Among its manufactured units are the 4K and QLED models.
6. Poland
The TCL plant in Poland is located in Zyrardow. The factory manufactures both TCL and other brand televisions.
By the start of 2020, the plant's capacity enabled it to manufacture about 2 million television sets per year.
The components for these televisions are sourced in China, while the finished products are sold in Europe.
7. Brazil
TCL formed a joint venture in Brazil with SEMP, a firm that also manufactures Toshiba televisions.
Initially, the Chinese company planned a 40-60 joint venture with the Brazilian electronics manufacturer. However, TCL intends to increase its shareholding to 80%.
TCL started construction of the $60 million facility in Brazil in 2016.
By manufacturing the televisions in Brazil, the firm can dodge the country's hefty import taxes on electronics.
---
Who Makes Components for TCL TVs?
TCL is a vertically integrated manufacturer. That means they make their components and control the entire production process.
LCD panels are manufactured at the China Star Technology factory, a TCL subsidiary.
---
Should You Buy a TCL TV?
If you're looking for a large screen at a low price, definitely consider a TCL television. Since they use both Roku and Android TV\Google TV, they're versatile and easy to configure.
If you're already familiar with either of these operating systems, you'll have no trouble navigating your television screen. Netflix, Amazon Prime Video, Disney+, Hulu, and more are all included, no matter which OS you're running.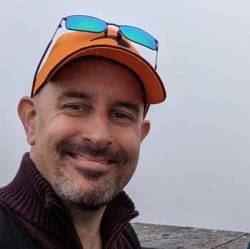 Latest posts by Tim Wells
(see all)