The original Google Chromecast was one of the first streaming devices I ever bought, and I've owned each generation of the Chromecast since.
If you've got one of the earlier Chromecast devices, you may be wondering if it's worth it to upgrade.
So in this article, I'm going to go through each generation of the Chromecast. I'll tell you what was added and what the differences were.
That way, you can decide if a newer generation Chromecast has a 'must-have' feature that you need.
---
1st Generation Chromecast
Let's start with the original.
Launched in 2013, the first generation Chromecast was Google's answer to the Android TV sticks that were just becoming popular.  
In fact, the 1st generation Chromecast is the only version with that distinctive 'flash-drive' appearance. Later models will change to a larger, disc-shaped dongle.
Releasing a full year before Amazon's first FireStick, the first generation Chromecast offered 2 GB of storage space and 512 MB of RAM. Although modest from modern standards, this allowed the first-gen Chromecast to cast videos up to 1080p. Even almost a decade later, that's still the industry standard for broadcast television today.
Unlike similar streaming devices of the time, you controlled the Chromecast via a smartphone app, not with an external remote. In fact, the Chromecast wouldn't come with a remote until many years later.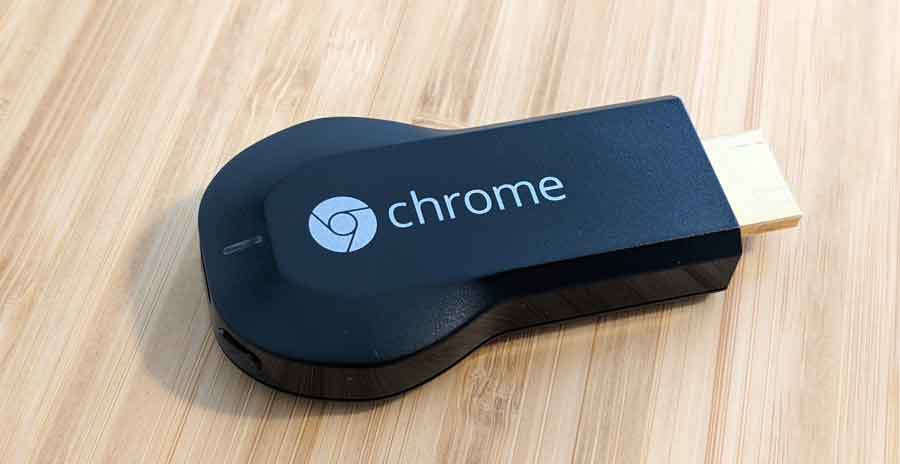 It's common now, but "casting" was a brand new concept at the time.
Instead of mirroring what happened on your phone or Chrome browser, the Chromecast established it's own connection to the media.
This was a big deal at the time. It meant that it displayed what your were casting at the TV's resolution, not the phone or computer that controlled it. Videos cast to a Chromecast would look sharper, and clearer than if you simply mirrored your smartphone's display.
Although it sold extremely well, the low-price 1st Generation Chromecast was retired in the fall of 2015 when the second-generation Chromecast was released.
---
2nd Generation Chromecast
The second-generation Chromecast launched in fall 2015, bringing an end to the first generation version. Google was eager to build on the momentum, but also decided that a new version needed a new design.
Instead of looking like a flash drive, the 2nd generation Chromecast was now a dongle. To make it even flashier, it was now available in three different colors: black, yellow and red.
One of the early complaints about the 1st generation Chromecast was too heavy for the TV's HDMI port. In rare cases, HDMI ports would come lost, or break entirely due to the weight of the device.
Switching to a dongle design helped reduce the stress on the TV.
It also added an extra few inches to the design, which makes it a lot easier to tuck the Chromecast behind your TV. The HDMI plug on the Chromecast was magnetized, as was the back of the dongle itself. That helped it attach better to TV's and wall-mounts.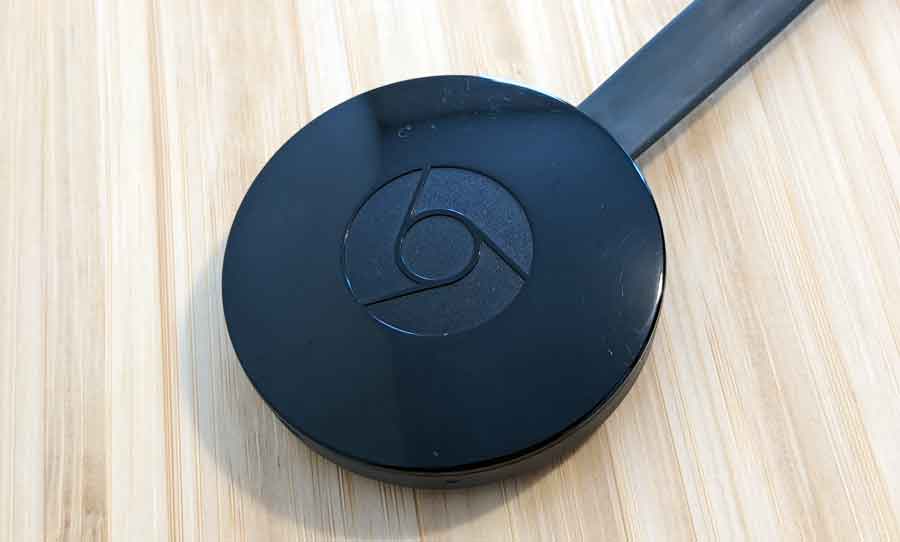 In addition to the design changes, the 2nd generation Chromecast introduced a couple of innovations to make the Chromecast more user-friendly.
It was the first Chromecast version to have wireless 802.11 ac support. Three internal antennas were beneath the shell to help connect more easily to your home network.
Although the 2nd generation Chromecast was more stable, and slightly faster than it's predecessor, it actually had less impressive hardware specs.
System RAM remained unchanged as the previous version at 512 MB. However, internal storage space took a big hit. It dropped down to 256 MB total storage, instead of the 2 GB that came with the first Chromecast.
This version was retired in 2018 when the 3rd generation Chromecast was released.
---
Chromecast Audio
Released simultaneously as the second generation Chromecast in 2015, the Chromecast Audio was exclusively a streaming music player. You plugged it directly into speakers or home theater systems for effortless, wireless audio streaming.
Like the 2nd generation Chromecast, this version came with 256 MB of RAM and 256 MB of flash storage. 
Unlike the 2nd generation Chromecast, the Chromecast Audio included a hybrid 3.5mm headphone jack that doubled as a digital optical output. This made it the first Chromecast to have any ports besides the micro-USB power socket.
The design was reasonably unchanged from the previous version, except for grooves engraved into the top to make it look like a vinyl record (if anyone remembers those things).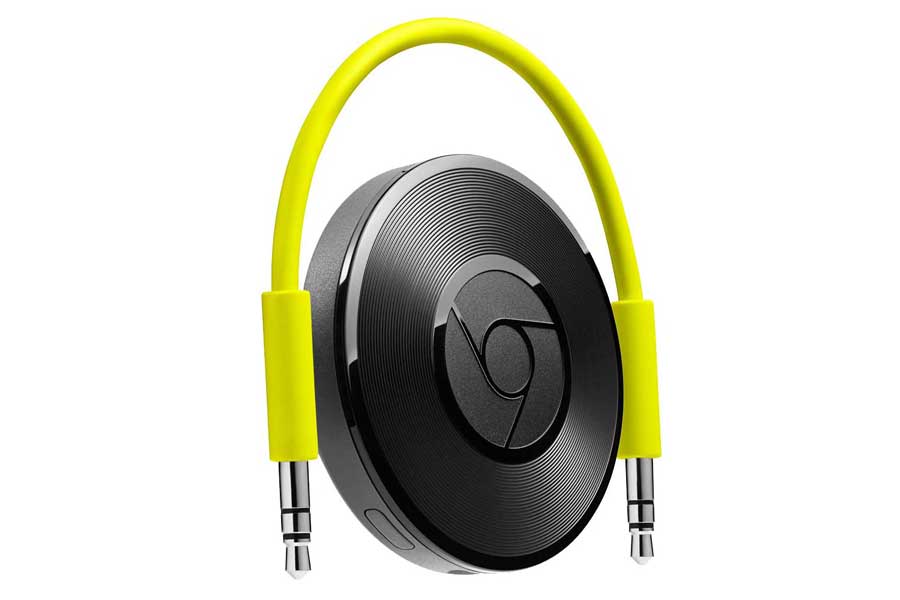 Right out of the gate, the Chromecast Audio was compatible with most of the major streaming services, like Tidal, Spotify, Deezer, Rdio, TuneIn Radio, NPR and Google Play Music. Apple's iTunes was (of course) notably missing from the list.
It supported the following audio formats:
HE-AAC
LC-AAC
MP3
Vorbis
WAV (LPCM)
Opus
FLAC with support for high-resolution streams (24-bit / 96 KHz)​
This model was discontinued in early 2019, shortly after the third-generation Chromecast came out. To this day, it remains the only Chromecast version that specialized in audio only, and the only Chromecast I've never owned. 
However, the Chromecast Audio still exists in spirit. The technology was integrated into the Google Home speakers and the third generation version.
---
Chromecast Ultra
The Chromecast Ultra was a mid-generation addition to the Chromecast lineup. It debuted in 2016 and boasted one major upgrade to the second generation model released just the previous year.
This one could cast video in 4K Ultra-High Definition with High Dynamic Range (HDR), which sounds like a big deal today. It also supported both Dolby Vision and HDR10+.
However, remember that 4K content was extremely limited back in 2016.
The only apps that the Chromecast Ultra supported at launch were Netflix and YouTube. Because of the never-ending feud with Amazon, Prime Video was notably absent.
It's easy to identify a Chromecast Ultra with it's red-accented HDMI port and bulkier frame. When you put them side-by-side, it's almost double the height of the 2nd generation Chromecast.
Google never released any storage specs for the Chromecast Ultra, and teardowns have failed to shed any light on the mystery. However, Google touted that the system memory increased to 1 GB of DDR3 RAM, and there was a new, higher-performance CPU under the hood.
For the first time, the Chromecast Ultra's power adapter included a built-in Ethernet port. This was a big selling point for anyone needing a more consistent connection than Wi-Fi.
The end result was that the Chromecast Ultra loads videos 1.8 times faster than previous models.
All this came at a cost however.
The Chromecast Ultra doubled-up the 2nd generation Chromecast's list price, jumping from $35 to $69.
Unfortunately, there were a number of other (better)) options at that price point and it severely hampered sales. The Chromecast Ultra was quietly discontinued in September 2020 with the release of the Chromecast with Google TV.
---
3rd Generation Chromecast
The third, and current generation Chromecast was released in 2018. It's better to think of this as a 'refresh' instead of entirely new generation. The price stayed the same at $35, and it's still available today if you want a basic streamer that you control with your smartphone.
Looking at the 3rd generation Chromecast, you can tell it's a Chromecast, but…different.
It was still a plug-in HDMI dongle with a micro-USB port for power. But gone are the glossy-black and hard edges of every previous version.
This new Chromecast is slightly smaller, and much softer looking than it's predecessors.
It's available in two colors, 'Chalk' and 'Charcoal.' Although most people would simply call them white and black.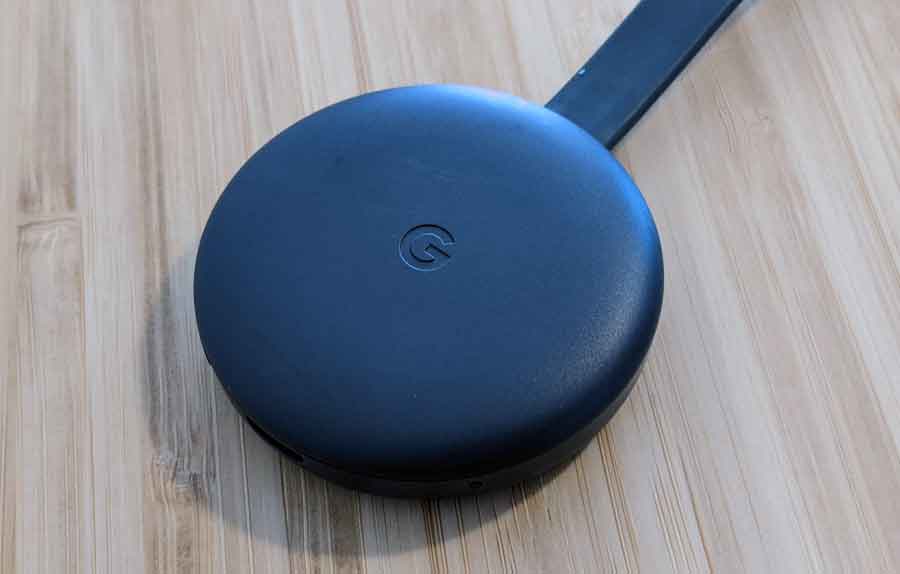 Under the hood, there are few noticeable improvements, however.
Google was once again quiet on the hardware specs of the third-generation Chromecast. Judging by the performance, I can't see it being that different than the 2nd generation streamer.
Launch times were marginally faster than the previous version, and 1080p video at 60 fps was added. Dolby Digital Plus 5.1 is now supported, and it's now fully integrated with the Google Home series of smart speakers.
But that's the extent of the big changes. Unsurprisingly, the tech media was underwhelmed when they got their hands on the 3rd generation Chromecast.
That's not to say it was a bad streaming player.
Far from it.
We were just expecting more.
Two years later, we got it.
---
Chromecast with Google TV
If you thought you knew what you were getting with the Chromecast, this latest generation flips the script.
Released in fall 2020, the Chromecast with Google TV became a full-fledged streaming media player, complete with it's own operating system and (gasp) a remote control!
If you've played around with an NVIDIA Shield, or a television running Android TV, then Google's new operating system should look familiar.
However, Google wants you to know that the new OS is big part of the Chromecast experience. So much so, that they put it in the name: Chromecast with Google TV.
Google TV
Taking cues from their biggest competition, Google TV has the same basic menu system as the previous version of the Amazon FireStick.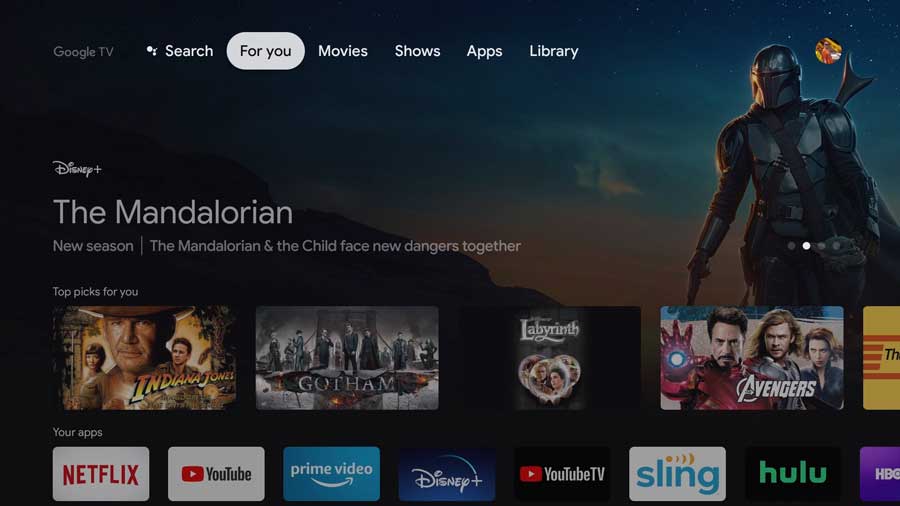 The top row contains personalized content recommendations, a dedicated Movies and TV Shows tab, as well as tabs for your apps and purchased content. Revolving ads…sorry…'recommendations' cover the entire top half of the screen.
That shocked many Android TV users, and unfortunately, there's no way to disable them.
Since it's running Android TV, you have access to the Google suite of services, like the Google Play Store and Google Assistant.
Chromecast Hardware
Like the Chromecast Ultra before it, the $49 Chromecast with Google TV is capable of playing 4K content at 60 fps. It also has support for Dolby Vision and HDR10+ video, as well as Dolby Digital+ and Dolby Atmos audio.
That requires a lot beefier hardware.
Google opted to go with an AmLogic CPU for the first time, pairing it with 2 GB of RAM and 8 GB of storage space. It's enough to get the job done, but both are on the low end, spec-wise for modern streaming media players.
The hardware changes required a design change too.
The Chromecast with Google TV has a slightly different shape, abandoning the disc-shaped appliances for a more oblong, oval-shaped device.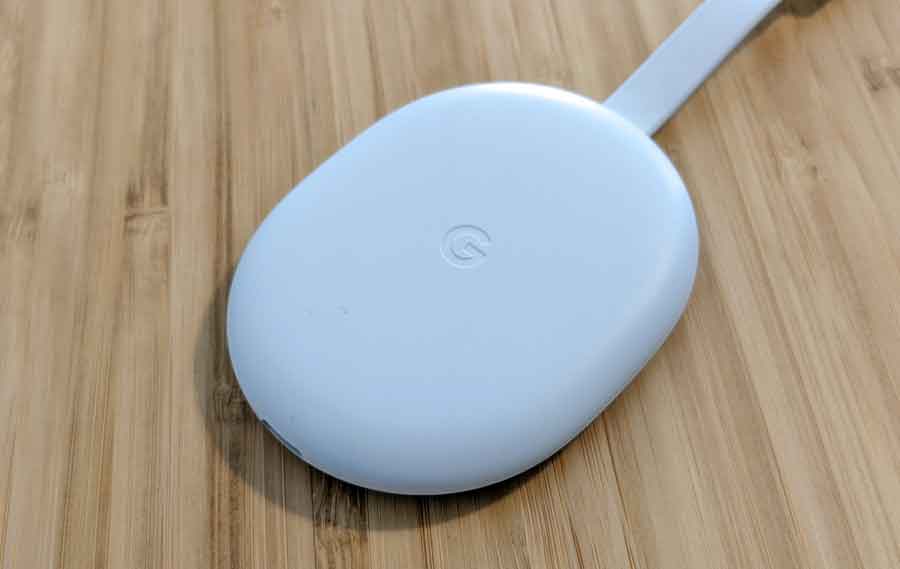 Also, for the first time, the Chromecast comes in three colors: Snow (white), Sunrise which is a red-ish pastel, and Sky, which is a blue-ish pastel.
As I mentioned earlier, this is the first Chromecast to come with a remote control. Previous Chromecast users always complained that there was no way to control it, except with your smartphone.
The Bluetooth remote is small and pill-shaped but surprisingly ergonomic. Some people dismissed it's minimalist design, but I love it!
They've obviously taken some design lessons from Apple. The Chromecast remote is simple and uncluttered. Everything is exactly where you expect it to be, and there's never a time I wished for more buttons.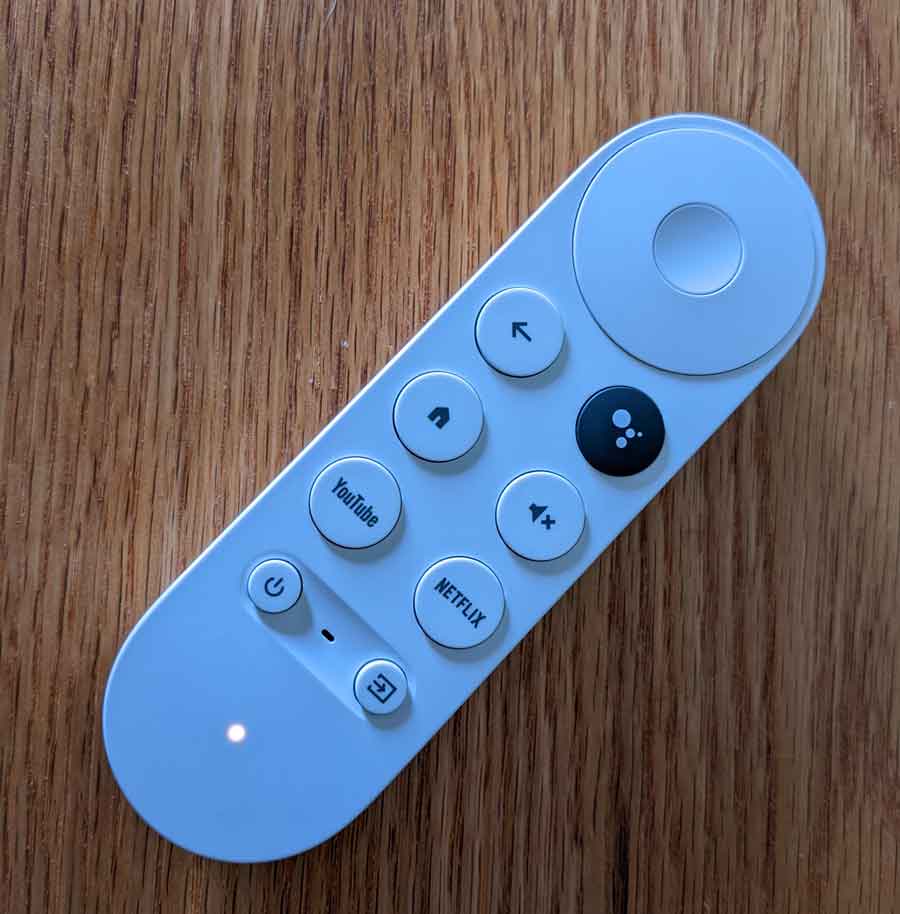 For power, it finally makes the leap to a USB-C port, which is consistent across Google's lineup. That means you can use power supplies from a Google Pixel or Google Home in a pinch.
For more info, check out my full Chromecast with Google TV review here.
---
Conclusion
The Chromecast has evolved a lot over it's multiple generations. What started as a simple device to mirror content from your phone to your TV has (finally) become a streaming device in it's own right.
Some say Google was too late to the game though.
The Chromecast faces more competition than ever before. The Chromecast with Google TV is now a viable competitor to the popular Roku Streaming Stick 4K and Amazon FireStick 4K. All three boast similar features at a similar price-point.