Last Updated on November 7, 2023 by Tim Wells
In this comprehensive guide, I will show you how to set up and use Real-Debrid on Kodi and Android TV devices. Real Debrid works with most third-party Kodi addons. There are also many third party applications that offer support. For example, Stremio is one of the companion with real debrid. Before we dive deeper, let's look at what Real Debrid really is.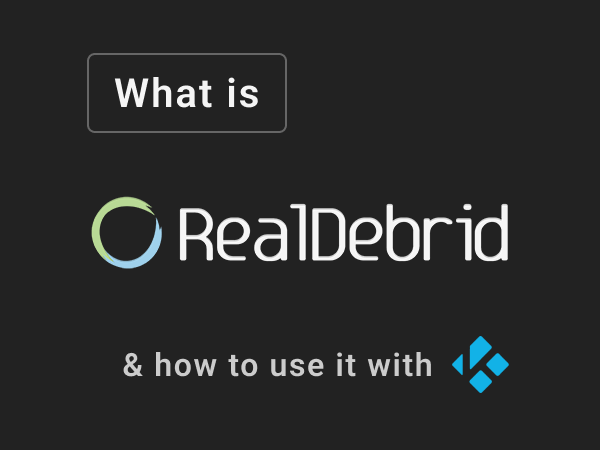 What is Real Debrid (RD)?
Real Debrid works as an independent server to offer the fastest connection for the content you want to watch. Traditionally if you want content delievered to your streaming device, you connect directly to the source of the content to stream. However, the speed of the connection may be very limited if want to stream niche content or contents hosted on a busy server.
Real Debrid solves this problem by providing ultra fast connection between their servers and your home. With numerous servers around world, Real Debrid can almost always provide connection speed up to your internet bandwidths.
In addition, their service also offer lightning fast connection with content servers, such as Mega, Big4Shared, Data File, Easybytez, Mixdrop, Mixloads, Vimeo, Userscloud, Zippyshare, YouTube, and various torrents sites.
Even better, if the file has already been download to a Real Debrid server by others, then the file will be instantly available to you.
Let me explain it with a more practical example:
Traditional Kodi Experience
Let's say it's Friday night, and you just happen to want to watch a movie in high quality(4K HDR). In the traditional way, you will need to wait hours for the download of the movie. Connection speed could be as low as 200 KB/s. After hours of waiting, you might have already lost interest in the movie. Finally, when the file is ready, you can use Kodi to watch the local movie that's downloaded.
You can also try to find available streaming sources, but the quality of the movies are likely going to be bad (720p).
Kodi with Real Debrid
Again you want to watch a movie in high quality. This time you simply select the movie and quality (4K) you want to watch. The file is most likely instantly available on RD server. Then you start watching the movie instantly.
Is Real Debrid Safe?
The service sounds amazing, but is there any risks associated with it? Let's dive into it.
The Way It Works
If you connect directly to the content, your internet service provider(ISP) will know exactly what you are watching. Therefore you might get into legal trouble if you are streaming copyrighted contents.

If use Real Debrid, the situation is a little different. Since your internet service provider(ISP) can only monitor your connection with the RD server, Real Debrid provides an extra layer of protection for you. The legal responsibilities of downloading the content is handled by Real Debrid. Your connection with RD server will always be HTTPS encryted and secure. Still, your ISP will know that you connected to the RD server.
Important Safety Note
What Your ISP isn't telling you…
Your ISP knows more about you than you think!
Your IP address is your online fingerprint. It logs everything you do online and is visible to your Internet Service Provider, the apps & addons you use, and even the government.
Currently, your IP Address 18.206.13.203 in Ashburn is visible to everyone.
Kodi Builds & Addons offer unlimited free streaming content, but there are risks.
Stream safely with Surfshark.
The Best VPN hides your identity and bypasses geo-blocked content and government surveillance while letting you stream your favorite movies buffer-free.
I've tested all the major VPNs on Android TV boxes and recommend Surfshark. It's the fastest VPN for streaming and gives you access to the most geo-blocked content!
SAVE 81% ON Surfshark!!!
Try it risk-free for 30-days on unlimited devices at the same time.
To further protect you from any legal troubles, it is still a good idea to use VPN as an added layer of safety.
Use Kodi with Real Debrid
You've decided to use real debrid. How do you get started?
Signing up with Real Debrid is easy and straightforward. Go to this link and your will land at the home page of Real Debrid.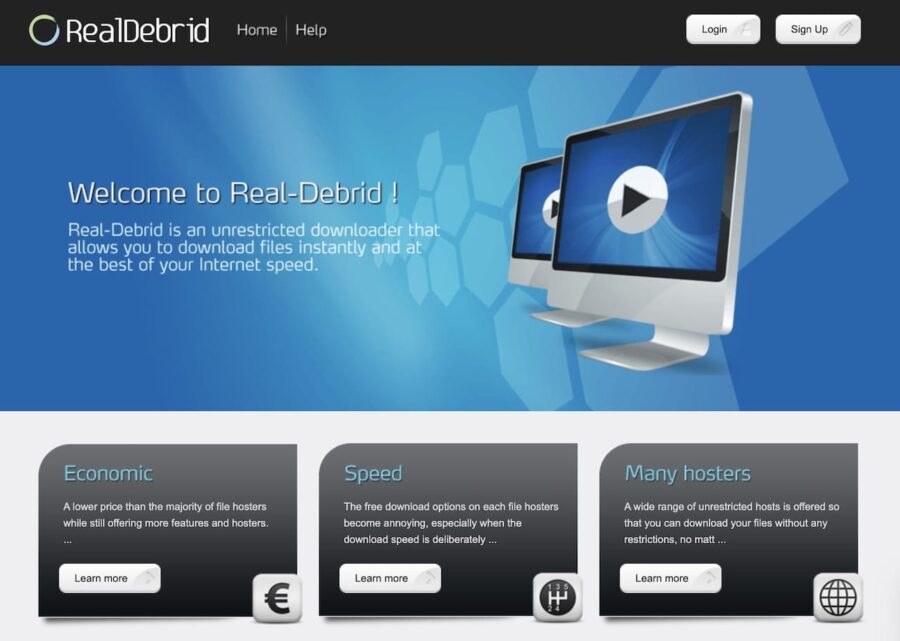 Click on the "sign up" button at top right of the page, then you enter your information.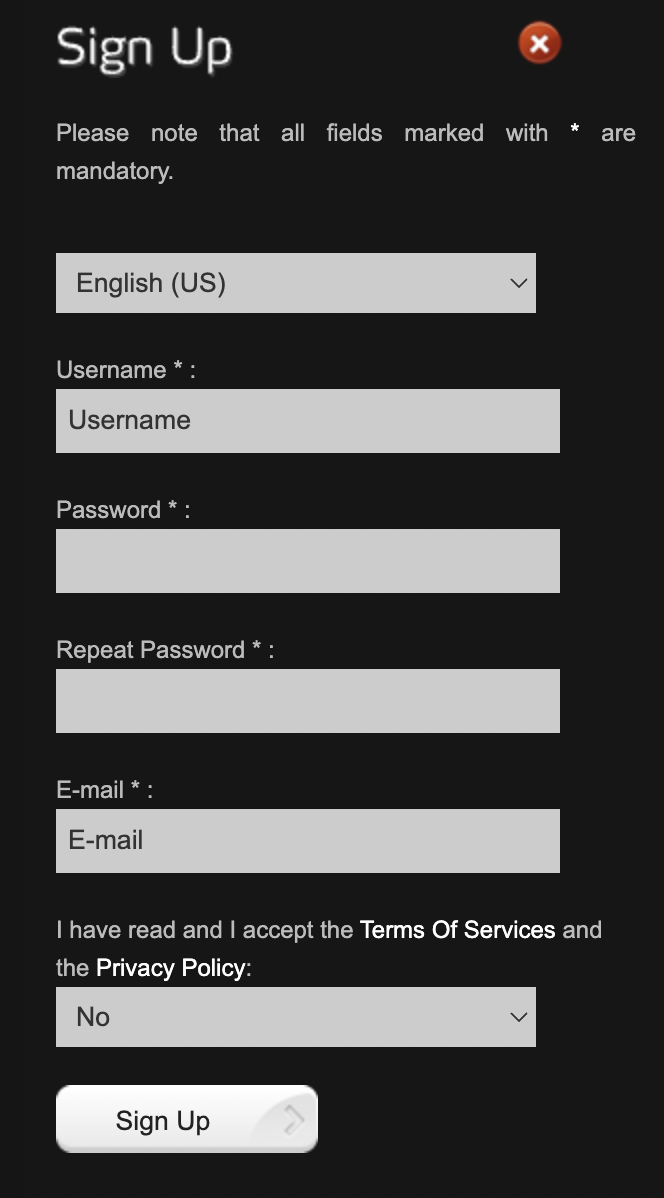 Once the setup is complete, go to "Premium Offers" tab at the top of the page.
Pricing
As of the writing of this article, Real Debrid offers 4 different plans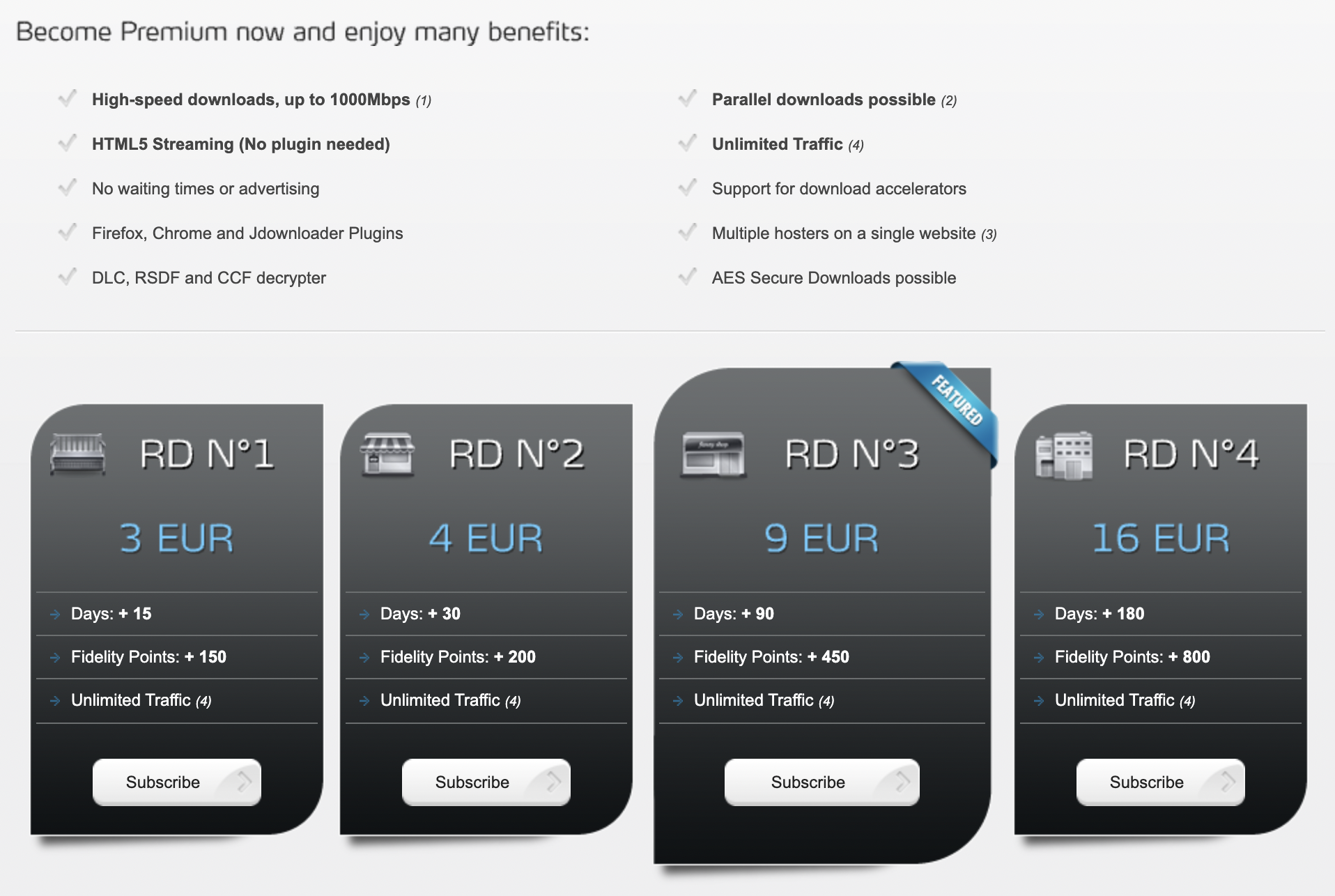 For pricing, it comes down to:
3 EUR for 15 Days (6 EUR / month)
4 EUR for 30 Days (4 EUR /month)
9 EUR for 90 Days (3 EUR / month)
16 EUR for 180 Days (2.6 EUR / month)
I'd recommend the 15 or 30-day plan for trying out. If you like the service, the long-term plans are much better in terms of the value.
Unfortunately, Real Debrid has no free trial, no seasonal offers, and no discounts. Its refund policy is also very strict: you can only get your money back within seven days of signing up, and only if you have not used the service at all. As soon as you download any file, you lose your right to a refund.
Despite the strict policies, it is an amazing service and I highly recommend it.
Settings for Kodi (Example with Fen Add-on)
Real Debrid works with many Kodi add-ons, including Fen, The Crew, Oath, The Boys, and much more. Since I have detailed guides for the installation and setup for these plugins, I will assume that you have already successfully installed the plugins.
For this tutorial, I will use the "Fen" add-on as an example. The detailed guide on installing and setting up Fen is available in this article.
To update the settings, simply go to add-ons in Kodi; Enter into the add-on page.
Once you are inside the add-on page, go into "Tools" page.
Once you are in the tools page, select "TOOLS: Account Manager".
Here the option is clear. Just select "AUTHORIZE: Real-Debrid" and you will be guided to a popup with detailed guides to login.
As soon as you have linked your RD account to Kodi, you still have one more step to take – use external scrapper. For this step, you will need the scraper installed. Otherwise, nothing will show here. Here's the GitHub link for the zip file for cocoscraper.
Once you entered the settings, go to the "Provider Accounts" tab. Then enable the external scrapers option, and select "CocoScrapers Module".
Once you've done all of that, everything should be good to go. Enjoy your time!
Troubleshooting & FAQ
Why is the content always buffering while using Real Debrid?
To test your connection with Real Debrid server I highly recommend going into "My Account" -> "Account Settings". Then click on the question mark next to CDN Selection.

You will then be redirected to a page for the speed test. You only need to look at 3 speeds: default, location based, and cloudfare. Since you can only choose these three in the settings:
Automatic – location based
Cloudfare – Cloudfare
Disabled – default
If your connection is slow across all servers, check your internet or Wi-Fi setup first. If the internet speed is fast, yet you continue to have trouble streaming, check out my extensive guide on fixing the buffering issues with Kodi.
Is it legal to use Real Debrid?
Real Debrid is not breaking any laws by providing a service that downloads files from different sources. However, many people use debrid services for illegal purposes, such as streaming content that they do not have the rights to. This has hurted the reputation of the RD services, even though they have valid uses. To add an extra layer of protection, always use a reliable VPN service.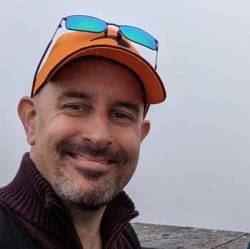 Latest posts by Tim Wells
(see all)