Getting access to the most amount of streaming content with your NVIDIA Shield means using a VPN (Virtual Private Network).
I've already shown you plenty of tips and tricks to unleash your NVIDIA Shield. Adding a VPN opens up an even wider world of streaming content.
Every VPN has two universal benefits: avoiding geo-blocking restrictions and protecting your privacy. In this article, we'll explain how good these VPN services are at those two main goals and what other benefits they offer.
I'll also provide some advice on matching a good VPN with your own NVIDIA Shield/Shield Pro streaming setup.
All of these services are good, but you might find one that offers specific features that you're looking for. Keep reading to find the best VPN service for your NVIDIA Shield!
---
How to Choose a VPN for the NVIDIA Shield
The VPN you should choose depends on how often you use your Shield for streaming, the type of content you're interested in, and the number of hoops you're willing to jump through.
VPNs often have hundreds or even thousands of servers across different countries. The more varied these countries are, the more you'll usually be paying. As you'd expect, you'll pay even more based on speed.
You want the right balance of price, content, and features that work for you.
Most VPN services will offer reduced-price trial periods. This lets you test them to see if the VPN you think is right for you actually IS right for you.
Special features of different VPNs will make a huge difference for many people. You may value security above speed. Others want to be the fastest service possible.
Since the Shield TV is a streaming device, first and foremost, you might want to look for a VPN with the most optimized streaming connections.
Industry standards like encryption, 24/7 support networks, and connection switches always sweeten the deal. Keep in mind that some powerful features won't be available on native Android TV apps.
In general, even if you choose a more complicated VPN with extra privacy and features, the NVIDIA Shield is ready to work with them.
---
Can You Use a Free VPN on the NVIDIA Shield?
Of course, there are free VPNs available. The NVIDIA Shield has native Android TV apps for several of them.
However, free VPNs have limitations compared to the paid services on our list.
While free VPNs are usually safe to use, you may be unable to unlock content in certain areas, experience slower speeds, and have to deal with other advertisements.
Keep in mind that free VPNs need to make money somehow. That's often at the expense of your streaming experience, or worse, your personal data.
Before using a free VPN, look for any hidden costs or dangers.
Some free VPNs are more trouble than they are worth.
I recommend a trial subscription with a premium VPN service before using a free VPN. At the very least, you'll see what you'd be missing.
Free trials will help here. Most services also offer reduced-price plans for your first few months or even years.
---
Best VPNs for NVIDIA Shield in 2022
NordVPN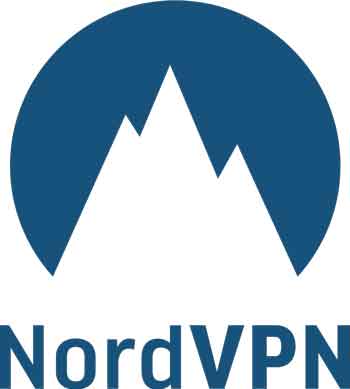 NordVPN is one of the most popular VPN services and has numerous sponsorship deals with creators and platforms across the internet.
I love how easy it is to use NordVPN with streaming services. Obfuscated servers help hide the fact that you're using a VPN, allowing you to fool VPN-blocks from Netflix or Amazon Prime Video.
It easily earns its place as a top recommendation with the NVIDIA Shield.
Features include:
5,342 servers across a total of 60 countries worldwide.
One account allows for up to 6 secure connections at once.
Decent P2P speeds.
Strict no-logs policy to protect data privacy.
Applications for Windows, macOS, iOS, Android, Linux, and Android TV devices.
Threat protection to block various forms of malware.
Two-factor authentication and password manager.
NordVPN has 14 million open accounts. You can expect smooth speeds thanks to over ten years of business. This company is a trusted VPN, and it has made plenty of steps to remain clear about its cybersecurity efforts. It even has a dedicated service for businesses.
NordVPN is highly recommended because it easily allows you to access a vast amount of content. It has stayed affordable over the years, and it also doesn't slack off with security.
You can stream through your Android TV without needing to obey region-lock restrictions and other censorship. They frequently offer years of reduced-price access as well.
Even if you do end up experiencing problems hooking up this VPN or during a stream, NordVPN has open support channels available 24/7. If troubleshooting your NVIDIA Shield doesn't solve a problem, you still have an extra resource.
The only significant downsides of using NordVPN for an Android TV device come from the "overkill" features for the price.
NordVPN remains competitively priced and has a 30-day money-back guarantee. However, unless you're using multiple devices, you won't be taking full advantage of NordVPN.
NordVPN is a service we'd highly recommend. It has consistently improved and added more and more features. You can enjoy tons of content on your NVIDIA Shield while enjoying total protection and high speed.
---
ExpressVPN
ExpressVPN is a security-focused service that prioritizes the security of your browsing or streaming experience online. Although it's slightly slower, it makes up for this with other features.
Just like ExpressVPN's Trustpilot and Apple app store reviews, we agree that this service deserves high praise. Advantages like split tunneling and a network kill switch allow you to customize your streaming experience.
Features include:
160 server locations across a total of 94 countries with unlimited bandwidth.
One account allows up to 5 devices.
Perfect for P2P.
Zero logs of connections or other activity.
Supported by Smart TV systems, Windows, Mac, Android, Linux, iOS, and uses specific apps for devices like routers, kindles, and Chromebooks.
High-class AES-256 encryption.
IP address masking.
Educational features along with security and speed.
The most significant selling point for ExpressVPN is its focus on security. While any of the paid VPN services on our list are trustworthy, we think that ExpressVPN goes above and beyond. It offers data encryption, threat management and blocks several types of malware.
Just like NordVPN, this service offers a 30-day money-back guarantee. It also has 24/7 live chat support if you have issues streaming on your NVIDIA Shield, day or night.
While a bit more expensive than similar services, you can still expect many features that help justify the price.
The speed of ExpressVPN is really good. It's safe to expect stellar speeds with single streams. You usually won't see issues you start stacking multiple streams and devices at once.
ExpressVPN focuses on spreading security knowledge to you through various educational features. They keep an active blog, advertise a series of security guides, and openly write about their in-depth privacy innovations.
ExpressVPN has impressive encryption and security features, so it gets our recommendation. However, the speed is slightly slower than NordVPN, and it supports one less simultaneous connection.
That earns it 2nd place on this list.
---
SurfShark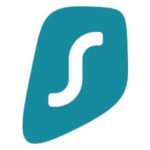 This VPN works with your NVIDIA Shield at a cost-effective level. It's a smaller company than ExpressVPN, but it recently merged with NordVPN in early 2022.
You can use multiple Android TV devices and plenty of others at once with SurfShark. It's easy to enjoy this award-winning VPN service's decent speeds and worldwide content.
The most significant selling point for many is it allows you to connect to an unlimited number of devices at once.
Features include:
3,200 servers across a total of 65 countries.
Unlimited device connection.
Safe and decent-quality P2P speeds.
Strict no-logs policy to align with industry standards.
Compatible with Windows, macOS, iOS, Android, Linux, and more.
Programmable bypasser for easy switching based on apps and sites.
Private DNS and server leak protection.
MultiHop VPN server connection security.
You get a ton of value for the low price of SurfShark, even if you only use your NVIDIA Shield to stream content where you live.
SurfShark prides itself on keeping up with security in a variety of ways. It uses the cutting-edge Wireguard network protocol and AES 256 encryption. It also has hidden, RAM-only servers across all its locations.
This VPN comes with the added benefit of an independent audit service to help guarantee dependability each year.
The live chat is available for support questions and setup assistance 24/7. SurfShark tries to make things easiest for its customers by auto-connecting to protected networks. It also uses a kill switch just in case a connection drops.
CleanWeb protocols remove annoying ads, malware, and potential scams. Regardless of the device you use, this feature protects you. It even prevents cookie pop-up messages when you already know you're covered.
Certain features still fall into the "overkill" territory, mainly if you only use an NVIDIA Shield for your primary streaming needs. I love having an unlimited number of simultaneous devices connected. However, I found the native Android TV app a little harder to use than both NordVPN and ExpressVPN.
SurfShark has already garnered recognition, despite its somewhat smaller user-base. Overall, it's a professional-grade VPN that deserves a look.
---
CyberGhost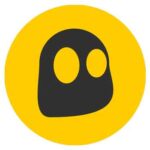 CyberGhost has been operating for more than 15 years, making it a veteran VPN service. It's owned by Kape Technologies, the same company that owns ExpressVPN and Private Internet Access (PIA).
This VPN has amazing Trustpilot reviews, and the price is comparable to SurfShark.
Overall, CyberGhost combines a great experience with unlimited bandwidth and traffic handling.
Features include:
Over 7,200 servers across 91 countries worldwide in 113 locations.
One account allows for up to 7 secure connections at once.
Specializes in P2P safely and anonymously on any supported device.
No activity logs.
Works well with Windows, macOS, Linux, and various mobile, browser, TV, and console platforms.
The optimized streaming of a variety of streaming platforms.
Detailed speed reports across server locations.
Since 2017, they have increased their server count from 1,300 to 7,600 and nearly tripled their average bandwidth speed. Its 45-day money-back guarantee makes it very safe to try as well.
Like other VPNs, CyberGhost offers proxy servers, private browser extensions, and the ability to securely join public Wi-Fi. You can enjoy completely anonymous IPs for your Android TV while benefiting from competitive streaming speeds.
You can take advantage of CyberGhost's 24/7 online support service. It's impressive that its support coverage can be reliable, with an average of over 140,000 simultaneous connections.
Where CyberGhost falls short, compared to other VPNs, is with auditing and two-factor authentication.
There's no outside organization in charge of CyberGhost's auditing. Physical device and account security are also slightly lower than other VPNs, thanks to no two-factor authentication.
CyberGhost is capable of impressive peak performance, and it still offers top-notch security at a low price.
---
IPVanish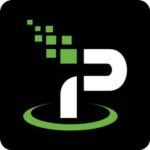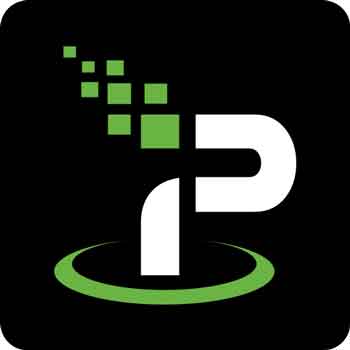 Even though it's based in the US, IPVanish manages to remain an appealing option. It boasts strong security for your devices and has less management overhead.
I've used IPVanish on my NVIDIA Shield for years.
It's not the fastest VPN available, but it has servers in over 75 countries at a very affordable rate.
Features include:
More than 2,000 global servers in over 75 locations, managing 40,000+ IP addresses.
Allows for up to 10 secure device connections at a time.
Zero traffic logs.
Unmetered connections across modern Windows, macOS, iOS, Android, Linux, and router firmware.
Automatic startup.
Supports multiple VPN connection protocols.
Total ISP tracking prevention features.
While not the cheapest service for its breadth of content, this VPN does an excellent job of providing consistent service across multiple connections.
It competes with SurfShark in terms of overall price per month, and the speed you can access streaming on your NVIDIA Shield is hard to pass up.
IPVanish remains current with modern security and speed standards, and you can see this on their news page. They also include a password generator and social media privacy eBook on their website to prove a bit of their continued support of privacy and safe internet use.
After contacting IPVanish's 24/7 support network, they offer a 30-day return policy if you still have issues. You get all your money back based on the plan you chose.
IPVanish strives to work with as many devices and options for improving your streaming experience as possible. They offer compatible protocols like WireGuard, IKEv2, OpenVPN, L2TP, and IPSec.
This VPN lacks global coverage but mostly makes up for this shortcoming in quality security and high speed. With no data transfer limits and support of most VPN protocols of any of our recommendations, you can find a quality service in IPVanish.
---
VyprVPN
This Switzerland-based VPN service allows you to unlock content for major streaming platforms quickly and easily. The tailor-made features of VyprVPN come from experienced technicians and engineers experienced in internet protocols.
We recommend VyprVPN for its extreme affordability. The low pricing doesn't stop you from getting great benefits unique to this service, either.
Features include:
More than 700 VPN servers in clusters across 70+ locations.
They manage more than 300,000 available IP addresses.
Advertises 30 simultaneous connections.
Speedy and secure P2P experience.
Audited no-log access.
Available across Windows, Mac, Android, iOS, routers, TVs, Roku, Chromecast and Android TV
Manual setup guides for encrypting devices not covered by an application.
Dynamic server switching to make sure you always have a good connection.
The experience of this VPN's creators has led to the creation of three primary features: Chameleon, VyprDNS, and VyprVPN Cloud. Each advancement might not impress you for simple streaming using an NVIDIA Shield, and they offer some powerful options.
Chameleon works to help you protect yourself from malicious ads and phishing scams. It also stops VPN blocking programs and even government censorship. The proprietary framework bypasses L2TP protocols and accesses free connections.
VyperDNS gets rid of even more obstacles to accessing content across the globe. Special DNS attacks can still affect you while using VPN services. This solution bypasses your ISP's choice in DNS recording, and it's a no-log experience as well.
Their special cloud services are not likely to be relevant to you. However, you can also take advantage of VyprVPN Cloud technology for small businesses. This technology gives you a secure access point for other devices with a dedicated IP. For streaming, this development is unlikely to see any use.
You can count on this small but dependable VPN to provide you with access to a wide variety of content.
Its creators aim for customizable experiences and great user-centric applications. It's simple to use but not underpowered.
---
HotSpot Shield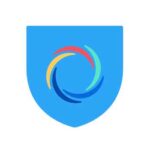 HotSpot Shield has an impressive history. It received praise from mainstream media outlets like The New York Times, CNN, and Bloomberg. Aside from trying out the premium plan, you can also take advantage of a minimal free version to test drive the VPN.
We appreciate the streaming optimizations that HotSpot Shield offers. It mainly focuses on getting you the best experience with platforms like Netflix, YouTube, Hulu, and Disney+.
Features include:
More than 115 virtual locations across 80 countries.
Over 3,200 individual servers.
One account allows for up to 5 secure device connections.
Ideal for P2P.
Strict no-logs policy to protect data privacy.
Available across major platforms like Windows, Mac, iOS, Android devices, Linux, and more.
Military-grade encryption.
Free, premium, and premium family plans for maximum customization.
One-click activation and usage.
Anti-phishing protection.
You can stream without any data limits with up to 1 Gbps speeds. This rule applies to any premium plan. If you require many more devices, the family plan includes five accounts, and you can connect up to 25 devices at once.
Take advantage of the 45-day money-back trial for any paid account. This trial should help you decide if this VPN is right for you. 24/7 support for any paid plan to make your decision a bit easier.
HotSpot Shield offers a patented VPN protocol, and it helps to secure connections across the world quickly and efficiently.
You can enjoy unlimited bandwidth safely with industry-standard features, including bonuses like 256-bit AES encryption and anonymous browsing. Other benefits include an internet kill switch for losing a connection and password authentication.
HotSpot Shield can back up its impressive service offerings with good speed and security with millions of open accounts.
The price can be a bit high if you only use a few devices. If you don't need something as extensive as the family plan, it can seem more expensive than it's worth.