If you're looking for the ultimate streaming device, it comes down to the NVIDIA Shield TV vs. the Amazon Fire TV Cube.
Sure, other devices are worth a look, but finding a compelling argument for anything else takes a lot of work.
With new streaming networks popping up every day, getting all of them to work well on a single platform has never been more vital.
Finding one that runs everything isn't always easy.
If you've followed along on this site, you'll know I'm a massive fan of the NVIDIA Shield. I've owned four since they came out in 2015, and they're still my go-to streaming device.
I recently picked up a Fire TV Cube to see what Amazon's flagship streaming device was like. And I'm pretty impressed.
So in this article, I'm going to make a head-to-head comparison of the strengths, capabilities, and design of the NVIDIA Shield TV vs. Amazon Fire TV Cube.
Each has its pros and cons, which will help you determine which is right for you.
Let's get started.
For more great articles like this, head to my NVIDIA Shield TV resource page. You'll find all my tips, tricks, reviews, and tutorials to help you get the most out of your NVIDIA Shield.
---
NVIDIA Shield vs. Amazon Fire TV (2022): Overview
The NVIDIA Shield TV was first released in 2015, with a second, smaller version dropping in 2017. The most recent Shield TV, nicknamed 'The Tube,' came out in 2019 to make it more affordable. It's available in two models: the Shield TV and the Shield TV Pro.
We'll cover the differences shortly.
Alternatively, check out my comparison article, where I examine all the changes to the NVIDIA Shield over the years.
Based on the official Android TV OS, the NVIDIA Shield TV can stream digital media or play games from a PC or via a shared network. It's also fully integrated with Google Assistant for voice control.
Similarly, the Amazon Fire TV Cube is primarily a digital media player for streaming video, audio, and games to your TV.
It's embedded with Amazon Alexa and can control your Alexa-enabled devices. Initially released in 2018, a second-generation model was released in 2019. The current generation came out in 2022.
Here you can check out my full review of the Amazon Fire TV Cube.
---
Fire TV Cube vs NVIDIA Shield TV: Streaming
Let's be honest. The main reason to get either the NVIDIA Shield TV or the Amazon Fire TV Cube is that you want the ultimate streaming device.
Both streaming devices offer Dolby Vision, HDR, and HDR10 for the best picture quality. Both devices support Dolby Atmos and DTS X audio formats are also supported.
But how good are they really, and what sets them apart?
Let's get into the specific streaming capabilities of each.
Major Streaming Apps (Netflix, Amazon Prime, Disney+, etc.)
These devices will support whatever TV streaming service you subscribe to, with a few exceptions.
Some services, like YouTube TV, aren't supported by Amazon Fire TV because of Amazon's constant disagreements with Google. Similarly, the NVIDIA Shield does not support DirecTV Now and only supports Hulu on-demand, not Hulu Live TV.
Other than that, all the most popular streaming platforms are supported on both the Amazon Fire TV Cube and the NVIDIA Shield TV. That includes Netflix, Amazon Prime, Disney+, and much more.
Since the Amazon Fire TV Cube is so integrated with Amazon Prime Video, it's worth noting that you don't need to be a Prime subscriber to use it. You unlock many shows, music, movies, and other features if you are, but it's not a requirement.
Over-The-Air Live TV Streaming
Although neither has a built-in tuner, both devices can stream live TV over the air (OTA). However, because it runs the official Android TV OS, more live TV and IPTV services are available natively for the NVIDIA Shield.
With apps like HDHomeRun, you can configure both streaming devices as OTA DVR. This allows you to record and save different shows and stream live TV through your TV antenna, including CBS, PBS, FOX, and NBC.
Media Centers: Plex & Kodi
The NVIDIA Shield and Amazon Fire TV Cube can support the Plex Client. However, you must upgrade to the Shield TV Pro if you want to run your Plex Server.
Either way, if you're a big Plex user, you'll want to go with the NVIDIA Shield TV Pro, as it supports the full range of Plex audio formats. The Amazone Fire TV Cube only supports a specific limited range of Plex audio.
Both the Shield TV and the Fire TV Cube support Kodi, another free software media player used for videos and music streamed from the internet.
Value Option
NVIDIA Shield TV "Tube"
Great performance at a lower pricetag! If you don't plan to use your NVIDIA Shield as a media server or game console, then the Shield TV "Tube" is a lower-cost option that still gives you similar performance to the Shield Pro.
We earn a commission if you click this link and make a purchase at no additional cost to you.
---
NVIDIA Shield vs. Amazon Fire TV: Features & Specs
Although they're relatively similar in performance, the NVIDIA Shield and Fire TV Cube have pretty different hardware. There's no clear-cut winner here, depending on what you need from a streaming device.
Speed
The 2022 Amazon Fire TV Cube is powered by a new octa-core CPU, which is twice as powerful as the Amazon FireStick 4K Max. Upgrading from a FireStick to the new Fire TV Cube, you'll definitely notice the speed increase.
The 2019 NVIDIA Shield is run by their proprietary Tegra X1+ processor, based on the ARM Cortex-A57 CPU architecture.
This newer version is up to 25% faster than the original NVIDIA Shield TV and offered AI upscaling to improve image quality.
RAM & Storage
Both the Amazon Fire TV Cube and the NVIDIA Shield TV "tube" have minimal system memory.
The Amazon Fire TV Cube comes with only 2GB of DDR4 standard.
Although, since they have their own custom operating system, Amazon can squeeze a lot of performance out of this memory. Storage capacity is 16GB, which isn't bad for a device in this price range.
Unfortunately, you can't add any external storage devices, though. While this should be enough for the average streamer, gamers or people who store media on the device might find it lacking.
The NVIDIA Shield comes in two versions. The base model "tube" has 2GB of RAM and 8 GB of internal storage, while the Shield TV Pro ups the memory to 3GB and the storage to 16GB.
Both are expandable, either through an SD card slot, or an external hard drive, depending on the model.
If you are looking for crazy amounts of space, consider going with the Shield TV Pro model because of the USB ports.
Design
These devices have a unique, modern look, although their designs are very different. Both have ports for video out and come with wireless, battery-powered remotes.
However, the new Fire TV Cube upgrades the older HDMI 2.0b port to an HDMI 2.1 port for higher video bandwidth.
As you may have guessed, the Amazon Cube is a cube-shaped device that sits atop your TV stand. Amazon designed it to be in full view but not look out of place in your entertainment center. It features control buttons on the top of the cube and a blue LED light bar when you're using Alexa.
The original NVIDIA Shield TV was an angular, wedge-shaped device with a sleek, futuristic look. This design continues on the NVIDIA Shield Pro.
However, the cheaper NVIDIA Shield TV is cylinder-shaped, like a giant cigar.
It's not the most attractive device, so I recommend tucking it away behind your TV, out of sight.
Both NVIDIA and third-party companies like HIDEit make mounts and stands for the angular Shield design. I haven't found anything for the Shield Tube, however.
User Interface: (Android TV vs Fire OS)
Both platforms are easy to figure out and very straightforward, and both received updates recently. Both devices let you customize a row of your favorite apps, so what you use most is at your fingertips.
The Android TV OS on the NVIDIA Shield, however, is more customizable. It allows you to change and rearrange your interface and menus.
As part of a recent NVIDIA Shield Experience update, the Shield TV was upgraded to Android TV 11.
Each row of apps, or 'channels,' is configurable. You can reorder them higher or lower on the screen or remove them entirely if you don't want to see them.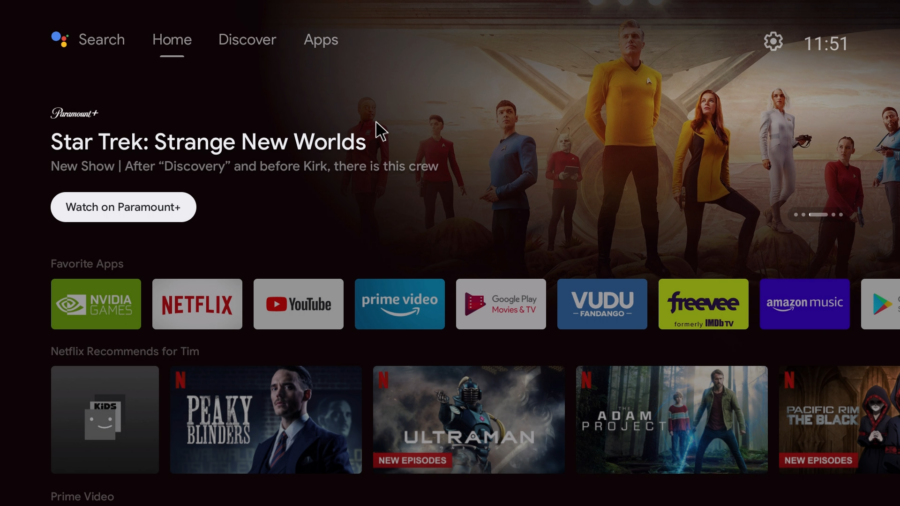 There is a Play Next queue, letting you quickly jump into whatever you last watched on almost all of your apps.
By contrast, the Fire OS on the Amazon Fire TV Cube feels a bit more haphazard. It focuses on recommending new content instead of letting you explore on your own.
The Fire TV Cube makes it easy to access Amazon Prime content, which is a plus if that is your primary streaming service.
But if you're not a Prime member, you will have to sort through a lot of content that is not available.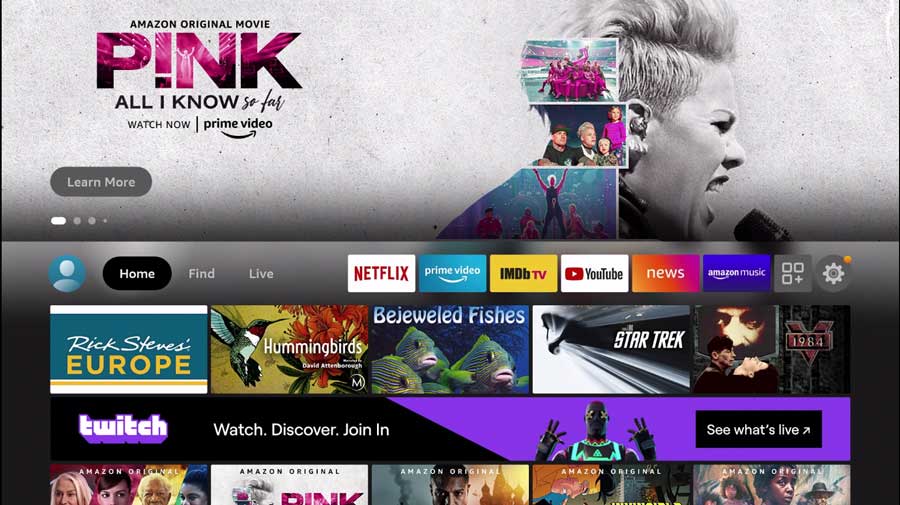 Connectivity
Both devices can connect to Ethernet, so you don't need to rely on patchy Wi-Fi. Both devices also support Bluetooth connections, so you can add headphones, keyboards, and game controllers.
In fact, I wrote a tutorial on how to add a keyboard to your Amazon FireTV device. Check it out and see how easy the process is.
Gaming
Gaming is where the NVIDIA Shield really shines.
NVIDIA allows you to stream games from your PC to your TV to see them on the big screen. They also have several free games available. Their in-house gaming platform, GeForce Now, has around 378 games available, including those you purchase from Uplay, Steam, and Google Play.
The Fire TV Cube also has free games, but they are only playable with the Amazon remote, not through your PC. This limits the complexity and number of games available, leaving you with simple games like Pac-Man, Flappy Bird, and more.
They're fun…but not comparable to the NVIDIA Shield's games.
Remotes
The Shield TV and the Amazon Fire TV Cube come with full-featured remotes that make it easy to start streaming right out of the box. However, I have to give the edge to Amazon here.
The NVIDIA Shield remote has a long, triangular shape (ever had a Toblerone chocolate bar, anyone?). It's…unique and not that uncomfortable to hold and control.
It has buttons that light up as soon as you pick up the remote, which is very convenient when watching TV in a dark room.
The built-in Find My Remote feature on the NVIDIA Shield remote is a nice feature.
When activated from the NVIDIA Shield app, it lets out a sound so you can find it between couch cushions or under the bed.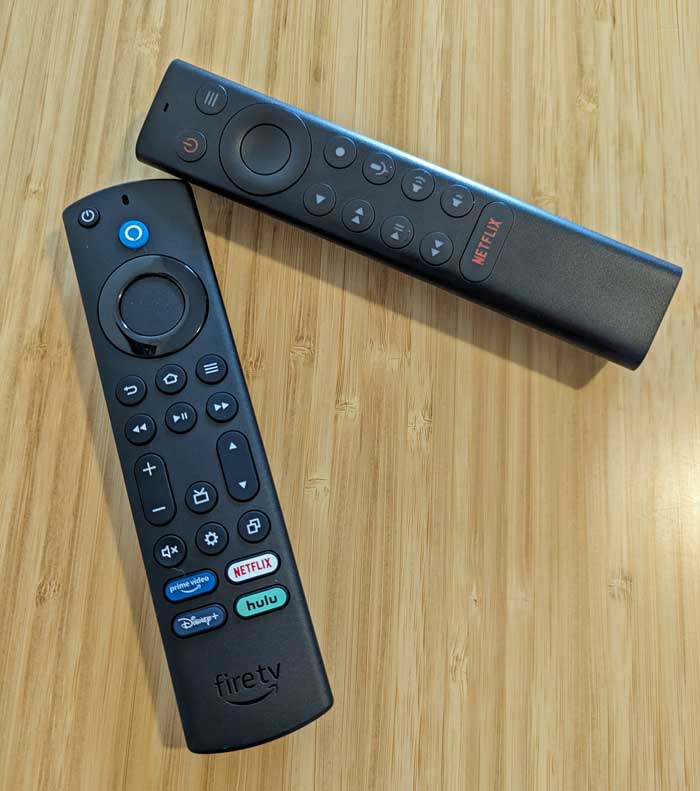 The Amazon Fire TV remote is more ergonomic, and, frankly, a joy to use.
Both remotes take voice commands to the next level. Dedicated buttons for Alexa or Google Assistant limit how often you need to enter stuff on the on-screen keyboards. But we'll get into that more in the next section.
Amazon Fire TV Cube [Latest Version]
Octa-core processor that is 2X as powerful as Fire TV Stick 4K Max
Support for Dolby Vision, HDR, and Dolby Atmos audio
Netflix certified, Wi-Fi 6E compatible
We earn a commission if you click this link and make a purchase at no additional cost to you.
---
Digital Assistants
The Fire TV Cube and Shield TV are highly integrated with voice-activated assistants, Amazon Alexa, and Google Assistant. That lets you control your streaming device and other smart devices with voice commands.
However, Amazon definitely has the leg up with its voice-activated controls.
Amazon Fire TV Cube is the best for voice control for entertainment. It's easy to recommend it for anyone with Alexa devices in their homes – which is just about everyone at this point.
It works as a central hub in your living room. It can control anything, from your TV to your thermostat, microwave, coffee maker, and beyond. If you want comprehensive voice control capabilities, then Alexa is your gal.
Although Alexa is pretty incredible, there are a few things she doesn't do. Amazon Cube supports playing and pausing YouTube videos, but you can't do much more than that.
That means no rewinding and no fast-forwarding. Amazon and Google have an ongoing feud, so fingers crossed this gets resolved at some point.
Google Assistant does allow you to do more with YouTube controls, like asking for specific videos or genres of music. However, it lacks overall voice commands and integration with as many devices.
You can ask broad questions on the Cube, which will display results from across multiple platforms. It makes watching TV, and finding shows more accessible than ever.
Google Assistant is good for basic commands. However, the Amazon Fire TV Cube is the best option if you want serious voice control power.
Price
As premium devices, neither the Fire TV Cube nor the NVIDIA Shield is cheap.
After the 2022 design change, the Fire TV Cube is priced similarly to the entry-level NVIDIA Shield TV.
Both are well over $100, which most people consider downright expensive. However, the price is reasonable, given their powerful hardware and impressive updates.
Both offer incredible 4K streaming and fast speeds, so it really comes down to which interface and ecosystem you feel most comfortable with.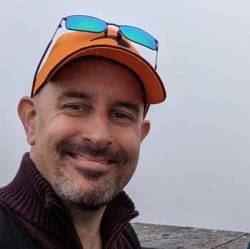 Latest posts by Tim Wells
(see all)