Last Updated on May 8, 2023 by Tim Wells
Now that 2022 is (finally) at an end, it's time to take another look at the best Android TV boxes for the money in 2023.
You'll see a lot of new faces on this list.
Several manufacturers, like Beelink and MINIX, have retired their popular Android TV boxes to focus on mini-PCs. As such, the popular Beelink GT-King and MINIX U22-XJ, while still great products, are at the end of their lifespan and need to make way for others.
But which is the best Android TV box for you?
Here are some of my favorite picks if you're looking for the best Android TV streaming device.
---
Best Android TV Boxes
Best Android TV Box Overall: MeCool KM2 Plus
The MeCool KM2 Plus was my early choice for the 'best budget Android TV box,' but it's so good that it nabbed the overall top spot instead.
Why?
At well under $100, it's priced like a budget Android TV box. In fact, it's around HALF the price of the MINIX U22-XJ but has nearly identical performance AND is Google\Netflix certified, so you'll be able to stream 4K video on both apps.
The heart of the MeCool KM2 Plus is the Amlogic S905X4-B CPU. This is the latest iteration of the popular processor and a significant improvement compared to the Amlogic S922 CPU found in the U22-XJ and Beelink GT-King Pro.
The reason is something called Arm Architecture Armv8.2-A.
Without getting too technical, this gives the S904X-B better memory performance, floating point data processing (used for game physics and to render graphics on screen), and reliability.
Unfortunately, the MeCool KM2 Plus only comes with 2GB of RAM, which is a letdown. Although that's the same as the Fire TV 4K Max, the Firestick feels snappier when navigating the menus and initially loading apps.
Storage is average at 16GB, but there's also a microSD card slot if you want to increase it.
Overall, at a time when many manufacturers are giving up on Android TV boxes, the MeCool KM2 Plus is an exciting new entry that deserves a look.
We earn a commission if you click this link and make a purchase at no additional cost to you.
---
Best Upgrade Android TV Box: Amazon Fire TV Cube (2022)
I've been a big fan of the Amazon Fire TV Cube, but it has been three years since it saw an update. That all changed in 2022 when Amazon released the latest version of its flagship streaming device.
While it doesn't technically run the Android TV operating system, Fire TV OS is a variant of Android, so I'm comfortable including it on this list.
The new Fire TV Cube swaps out its glossy finish for black mesh. While the glossy finish on the previous Fire TV Cube looked great out of the box, it quickly attracted fingerprints.
The remote is bigger and better than previous versions. Unfortunately, the four app buttons at the bottom are pre-set. You can't configure them like you can on the Alexa Voice Remote Pro.
It includes WiFi 6e, which opens up additional bandwidth in the 6GHz range. Currently, only a few devices use this protocol, so speeds should (theoretically) be higher. This version also has an Ethernet port, which is a HUGE improvement. However, it's a 10/100 Ethernet port rather than Gigabit, which is a letdown.
You can still pair the Fire TV Cube with an Amazon Echo to act as an inexpensive surround sound system. While not something I'd use personally, this is a nice extra feature for many people.
Whenever you talk about the Fire TV Cube, you will inevitably get comparisons between the Amazon Fire TV stick and the NVIDIA Shield TV Pro.
Amazon says the new Cube is twice as fast as the Firestick 4K Max, but it doesn't feel like it. Sure, it's faster, but I wouldn't say it's twice as fast.
That said, the Fire TV Cube offers much more flexibility than a FireStick, which earns it a place on this list. It has a better processor and an HDMI 2.1 input, so you can pass through your game console and simplify your setup.
The latest version of the NVIDIA Shield TV was released in 2019. It's clear that NVIDIA is more interested in artificial intelligence than streaming devices, so I'm not expecting a new version anytime soon (if ever).
Amazon Fire TV has a massive user base, so you'll be reasonably sure this streaming device will be supported for a long time.
Amazon Fire TV Cube [Latest Version]
Octa-core processor that is 2X as powerful as Fire TV Stick 4K Max
Support for Dolby Vision, HDR, and Dolby Atmos audio
Netflix certified, Wi-Fi 6E compatible
We earn a commission if you click this link and make a purchase at no additional cost to you.
---
Runner Up: UGOOS UT8 Pro
The UGOOS UT8 Pro is a surprise entry on this list.
Let me explain why.
It uses the RockChip RK3568 CPU, which (admittedly) goes against one of my "must-have" features below. However, the performance is surprisingly good, so it may be time to revisit that rule.
Like the MeCool, it runs Android 11 but uses a custom launcher. Users of older UGOOS Android TV boxes will feel at home, while new users will be up and running quickly.
The remote control is OK for basic navigation, but for anything more, I recommend getting a dedicated air mouse instead.
UGOOS is running the pure version of Android, not Android TV. That means certain streaming apps aren't available or will run at lower resolutions. These include Netflix, Amazon Prime Video, and Disney+.
However, YouTube does work at a full 4K resolution without issues.
Where this device really shines is as a client for Plex, Kodi, or one of my favorite Kodi alternatives.
That will get the most out of its 8GB of RAM and 64GB of internal storage. To put that into perspective, that's equivalent to FOUR MeCool KM2 Plus's.
If you're the type of person who stores a lot of media on your Android TV box, this is easily your best option.
We earn a commission if you click this link and make a purchase at no additional cost to you.
---
Pure Android vs. Android TV
Even if you've just started shopping for your next streaming device, you've probably heard the terms "Android box" and "Android TV box" thrown around.
They're often used interchangeably, but there is a massive difference between them.
An Android box is any streaming device running pure Android. This is the same operating system that's on your Android smartphone. Android TV, by contrast, is a version of Android developed by Google that's specifically designed to be used on televisions and streaming devices.
Although they're similar and can even use many of the same apps, they're designed for different audiences. So why would you want a pure Android box instead of an Android TV box?
Let's take a look.
---
3 Reasons to Buy a Pure Android Box
If you're the kind of person that likes to tweak things to get the absolute best performance out of them, then a pure Android box is for you.
Pure Android boxes offer:
More apps: A pure Android box can access the entire Google Play Store. That means you can install more apps without resorting to sideloading or other shenanigans to get the app you want on your device.
More customization options: Android TV is mainly for people who want a simple streaming device, so it's pretty locked down. Pure Android is wide-open. Power users can tweak and configure their devices as much as they want.
Fewer ads and bloatware: Tired of paying over $100 for a device and still seeing ads all over your screen? You rarely see them on a pure Android box. It's just a simple interface, so you can watch the content you want without ads.
---
5 Reasons to Buy an Android TV\Google TV Device Instead
By contrast, Android TV was designed for televisions and streaming devices.
Starting with the new Chromecast with Google TV, most Android TV devices have been rebranded as 'Google TV.'
The new Google TV interface puts personalized content suggestions front and center, along with a healthy dose of ads.
Android TV boxes offer:
Easy setup: Google makes setting up Android TV devices super simple, especially if you have an Android smartphone or tablet. Just link your device to your phone, and you can be up and running in seconds.
10-foot user interface: Apps are designed to look good from a minimum viewing distance of ten feet – about the distance from your TV to your couch. Most streaming services natively offer 4K resolution as well.
Simple navigation: Most Android TVs only come with a standard remote control. This means Android TV apps are designed to be used with your remote's D-pad instead of an air mouse. That makes it a lot easier to navigate around the screen.
Google Assistant: Every Android TV streaming box and smart TV includes Google Assistant. This allows you to open apps, pause and resume playback, and change the volume using simple voice commands.
Chromecast Built-In: You no longer need a separate Google Chromecast to cast content from your smartphone to your TV. Every Android TV and Google TV device includes Chromecast Built-In.
---
Three "Must-Have" Features to Look For
Amlogic CPU
The first "must have" feature is an Amlogic CPU. They're one of the major CPU makers for Android TV boxes, but they're easily the best-performing and most reliable.
Amlogic has been making the brains behind most Android TV boxes for almost a decade. With the obvious exception of the NVIDIA Shield, all of the best-performing Android TV boxes run Amlogic CPUs. Even the Amazon Fire TV Cube runs on an Amlogic S922X CPU.
The other major chipset manufacturers are Rockchip and AllWinner. Both have had significant issues with performance and stability, especially in Kodi. In fact, team Kodi has explicitly said that if you're running their media center on an Android box, it better have an Amlogic unit.
Amlogic makes the best CPUs.
System Memory (RAM)
The next thing I look for is 4 gigabytes of RAM. However, this rule has more flexibility than the others, so let me explain.
Most Android boxes have between 2 GB and 4 GB of memory. Although more is better, there's a point of diminishing returns after 4 gigabytes. Even though many have 64-bit CPUs, most Android boxes still run in 32-bit mode. Unfortunately, that means Android can't use anything past 4 GB.
What does system memory do exactly?
System memory (RAM) affects how many apps you can run simultaneously and how snappy it feels when moving around menus. It's also a significant factor in how smooth video playback is.
Network speed is a factor, and we'll get to that next. But the video file needs to be loaded into memory before it can be displayed on your screen.
A word of caution, though. It's hard to tie the amount of memory to overall performance when looking at different manufacturers. For example, the Google Chromecast, Amazon Fire TV Stick, and Xiaomi mi box S only have 2 GB of RAM. However, they're specifically tuned to get the maximum performance out of their RAM.
Other Android TV boxes don't have that luxury. Since you can't upgrade RAM later down the road, the best option is to get as much as possible when you buy your device.
Gigabit Ethernet
You need to hook it up via Ethernet if you want the best, most consistent performance out of your Android box.
Period.
WiFi speeds have come a long way in recent years, no doubt. But we've also added a lot of wireless devices to our home networks over that same time. The more devices on your network, the less bandwidth is available for each device.
I realize that not everybody has the option of hooking their Android box up to your network through Ethernet, and that's OK.
If you have to use WiFi, it's not the end of the world. However, you'll need extra time to get the most out of your network configuration. Every network is different, but that may involve setting up a different wireless subnet for your high bandwidth devices, like your streaming devices and security cameras.
If you connect your Android box through Ethernet, that bypasses all that hassle. Not to mention, it also avoids interference that's caused by other devices on your network or in your neighborhood.
---
FAQ
If you live in Canada, some of these may be much more expensive, making other devices a better option once you factor in the exchange rate and shipping premiums. I've written a separate article to help you find the best Android TV box for Canadians that you need to read!
Are Android TV boxes illegal?
Absolutely not! There's nothing inherently illegal without an Android box. It is simply a streaming device running the pure Android operating system.
That said, there are apps or streaming sites that would be illegal to use, depending on your country's laws and regulations.
However, those same apps and streaming sites would also be illegal to use on your smartphone and tablet.
Can an Android TV box play Netflix?
Absolutely! There's a catch, however.
Unlike the NVIDIA Shield TV or Apple TV, pure Android was designed to run on smartphones and tablets, so it doesn't necessarily support higher resolutions. In fact, no pure Android box at the moment can play Netflix in full HD or 4K video.
To make matters worse, Netflix blocks 4K and HD content from devices they haven't explicitly certified. That means even if you have an incredibly powerful Android box, you're limited to standard-definition video unless Netflix has specifically given you the OK.
Several Netflix-certified devices run Android TV. However, no Netflix-certified TV boxes are running pure Android.
Do you need internet for an Android box?
Not necessarily. You can play video files from your local network, an external hard drive, or a flash drive without needing an internet connection.
However, if you want to stream content from sources like Netflix, Disney Plus, Amazon Prime Video, or anime streaming sites, you need to be connected to the internet.
How long do Android boxes last?
Similar to smartphones and tablets, the usable life of an Android box is usually between two and four years.
While it's doubtful that they will break down during that time, newer apps constantly push the limits of our device's hardware. They require more memory and more CPU power to run.
Eventually, you'll reach a point where even the best Android TV box isn't powerful enough to run them. Then it's time to upgrade.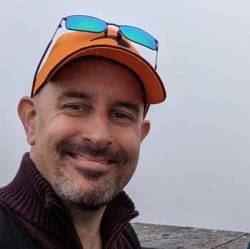 Latest posts by Tim Wells
(see all)