This article will cover the best working Kodi addons I've found for 2023.
If you're looking for the best possible way to cut the cord and still enjoy TV shows, movies, and sports, then Kodi might be the answer.
For each Kodi addon on this list, I'll give a brief overview, then link to my hands-on installation guide, where I'll walk you through setting it up on your device.
If you want to install several addons at once, I recommend checking out my ultimate list of Kodi repositories to get you started. Or…check out my list of the best sports addons for Kodi here.
Let's get started.
---
About Kodi and Kodi Addons
Kodi is an open-source media player that works on several operating systems and devices. It is developed and maintained by Team Kodi, a team of unpaid developers and enthusiasts.
Although it's designed as a media player and organizer, like Plex, its true strength is in the third-party addons.
Addons are extensions that give Kodi additional functionality. I've rounded up the most stable, secure, and diverse streaming addons to offer you a smooth and fun experience.
Let's jump straight to the best Kodi addons in 2023, where to get them, and how to use them.
---
The Crew
If you love sports, The Crew is the best Kodi addon for you.
Here you have an addon designed to stream matches from the NBA, the NFL, the MLB, the UFC, FIFA, and all UEFA tournaments. It is compatible with Kodi 18 and Kodi 19.
The Crew is a multi-purpose addon that goes beyond sports to provide movies, shows, live TV series, and sports. You get an array of binge-worthy content that can last you a lifetime.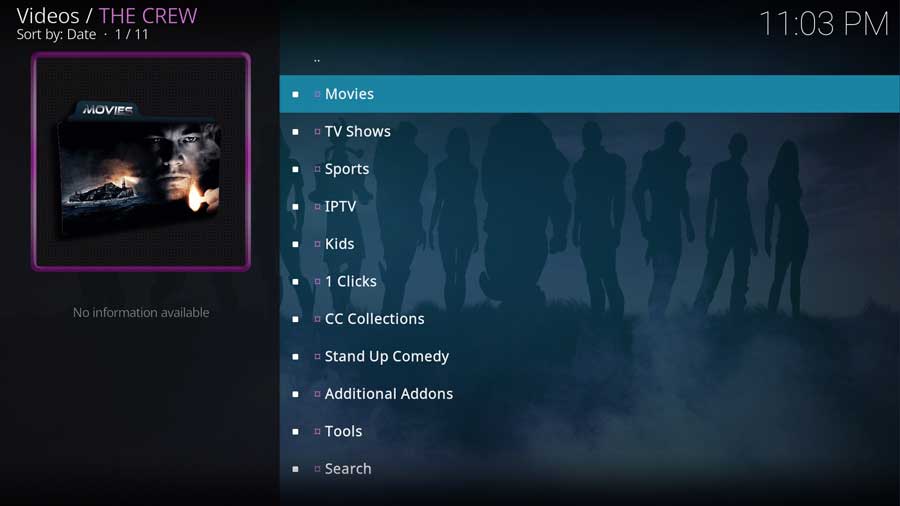 Consider adding premium sources to get an even better and more seamless streaming experience. As one of the best Kodi addons, the Crew is available worldwide. I recommend using it with an effective VPN service or web blocker.
Use a VPN to bypass your ISP restrictions and reach The Crew addon from anywhere in the world. Also, it keeps your network and browsing activity private, which is very important if you're using a Kodi box.
Find out how to install The Crew Kodi addon in my tutorial here.
---
Oath
The Oath is an iconic Kodi addon suitable for movies and TV shows. It is compatible with both Kodi 19 Matrix and Kodi 18 Leia.
The Exodus-based addon packs a vast array of content. It includes movies, TV shows, stand-up comedy specials, live TV, fitness videos, documentaries, kids' shows, and more. You can also download files and watch them later.
Also, the addon allows you to set up custom playlists using any of the supported services. To set up custom playlists, go to Kodi's home screen and select the option that says Addons.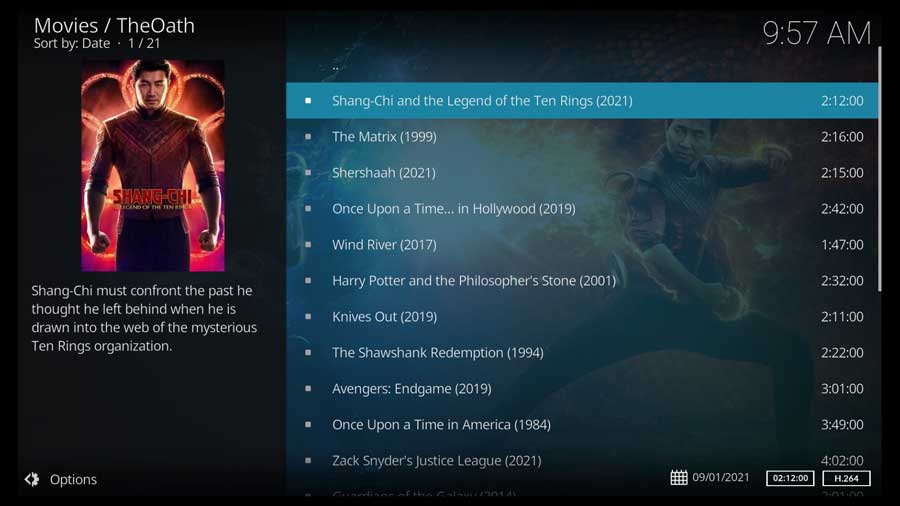 Scroll down until you find Oath, and click on it once to open it. After opening the addon, select Playlists.
Next, press the right arrow on your keyboard three times and select New Playlist. A new window will pop up, allowing you to enter a name for your playlist, so do that and then choose OK.
You will now need to add channels or videos to your playlist; choose whichever one you want and start adding videos by selecting them from any service that supports this addon.
Find out how to install the Oath Kodi addon in my tutorial here.
---
The Boys
The Boys is one of the best Kodi addons compatible with Kodi 19 and Kodi 18. What makes it unique is its all-in-one feature which integrates other addons.
Having more addons means having more content.
Examples of streaming plug-ins compatible with The Boys include Mad Titan Sports, Ghost, Chains, and Wasteland. These addons come with an enormous amount of content that you can stream.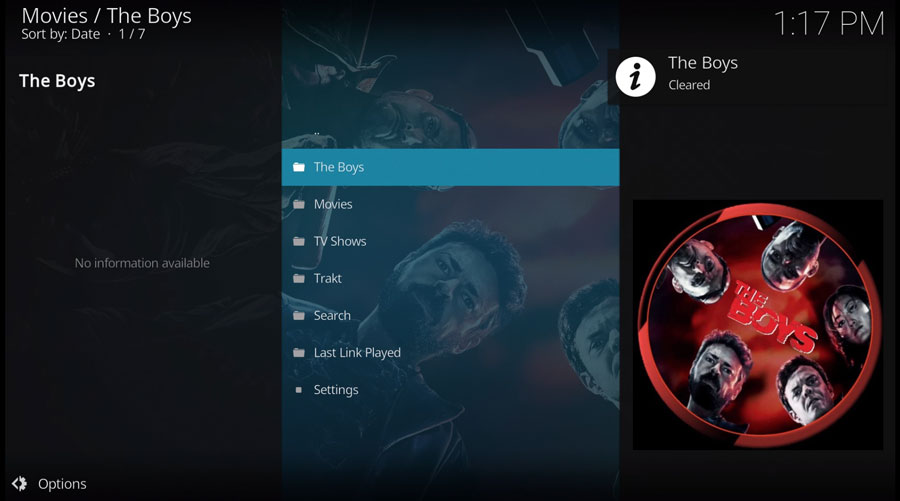 The addon offers on-demand content in various categories, including Movies & TV Shows, IPTV, Kids, and more.
You can add premium sources to stream a variety of content in HD. You can add Real-Debrid, AllDebrid, or Premiumize accounts to get a host of cool features.
Please note that The Boys is an unofficial addon and doesn't host any official sources directly. All its content is scraped from around the internet and organized into a single search source for you.
Find out how to install The Boys Kodi addon in my tutorial here.
---
Numbers
Numbers is one of the best Kodi addons with various series, movies, films, and TV shows. You can access this numberless variety of shows, movies, and movies from the Kodi app without hassle.
The addon's content exists in categories and sections, the most notable being the Networks, Documentaries, TV shows, and Movies.
You will get access to channels from all over the world. You can find French, German, UK, US, and other channels in this addon with their respective categories.
Numbers has one of the latest commercially available movies and premium-priced Pay per View events, free of charge.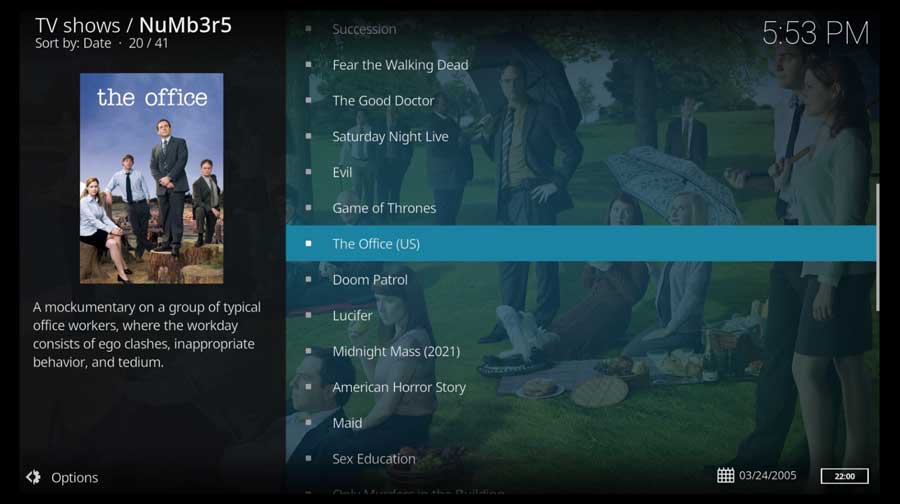 The addon has received continuous updates at a faster pace than its contenders. Even though it is now much more stable, you may still encounter some issues when using this addon.
If the images are not showing up, update your media library and see if that helps fix the problem. If that doesn't work, you can disable image caching. Go to Settings>Playback>Cache images/posters, then turn off Cache images/posters.
If movies or shows are not playing, some of your sources may be temporarily down for various reasons. You can check the source details and see if there's a working mirror available for that particular source.
Find out how to install the Numbers Kodi addon in my tutorial here.
---
Covenant
Covenant is an improved version of the popular Kodi addon Exodus. It's a multi-source media addon that scrapes movies and TV shows from various sources and streams them in excellent quality.
Covenant, just like Exodus, provides a new all-in-one Kodi experience with plenty of options to stream movies and TV shows in HD quality. You can also choose between using different links or providers if one source goes down.
With Covenant, you can effortlessly search, browse, and stream all your favorite Hollywood blockbusters and popular TV shows directly into your Kodi home theater without any hassle.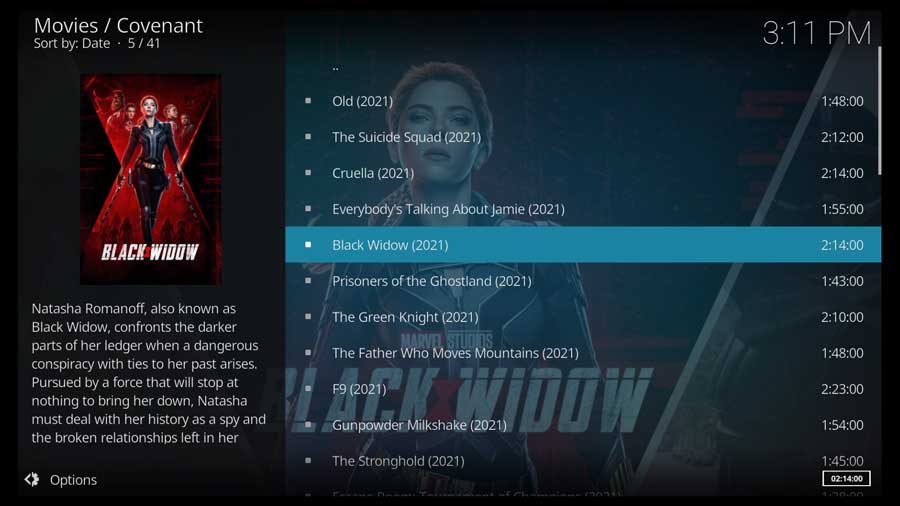 You can expect a friendly user interface stacked with many scrappers. These scrappers provide many films, movies, and shows at your convenience.
Covenant is compatible with Kodi 18 Leia. It's a third-party addon, so use a VPN and a web blocker to be safe.
If you've been getting errors on your streams in Covenant, don't panic! There's likely nothing wrong with your system, and the addon is simply updating its list of sources.
Find out how to install the Covenant Kodi addon in my tutorial here.
---
Marauder
Marauder is another Kodi addon with a rich library of content.
Like many other addons, it has two main types of content: movies and TV shows. It is powered by Debrid Scrapers and OpenScrapers, making it suitable for streaming premium and free content.
Developers have been doing an excellent job updating the Marauder Kodi Addon with new content and fixes.
You can find the marauder addon in the Crew repository. The addon has several customized features that give users a personalized experience.
Like any other top-ranking addon, Marauder plans content in sections such as IMDB top 250, Movies, search, TV shows, Hack the Planet, and tools.
Other notable categories include channels and new movies. Use Marauder's tools section to perform advanced functions such as clearing data or checking Kodi logs.
The Movies section is broken down by Genre, Year, People Watching, Oscar Winners, and Most Voted. The TV Shows section has categories such as Genre, Year, and Most Voted.
The Search section allows you to search through different providers, while the Tools section has the Marauder Kodi addon settings.
Find out how to install the Marauder Kodi addon in my tutorial here.
---
Seren
Seren features among the best Kodi addons with an organized menu for movies and TV shows. Some movie categories on Seren include actors, popular, genre, recent, year, and popular.
The addon has integrated torrent and video streaming support, which means you don't need any other addon to stream torrents on Kodi.
Seren provides a smooth watching experience, and its premium sources will guarantee you a good time.
An example of a premium source to add to the Seren addon is Real-Debrid. The latter unlocks many features on Seren and can work on other addons as well.
Seren is compatible with Kodi Leia (18) and Kodi Matrix (19). While using Seren, you should use an excellent and trustworthy VPN.
You can use Trakt on the Seren Kodi addon to keep track of the content you've watched and the content you want to watch.
Trakt is a third-party service that helps you sign in to your favorite video addons and remember what you've watched. You can save your viewing history and create custom lists of the content you want to watch next.
Find out how to install the Seren Kodi addon in my tutorial here.
---
Venom
Venom is another great Kodi addon with thousands of movies, series, and TV shows you can choose from. You can find this addon in the Venom Repository.
The search function on Venom works excellently! When you click the Search button, it takes you to a page with options for Movies, TV Shows, and Actors.
Let's say you want to search for a movie. Click the Movies button and enter the movie name in the search bar. You will see related results in the list below. Select any of these results to watch the movie.
You can also expect a user-friendly interface with a scrollable menu.
As one of the best Kodi addons available, Venom has a quick, easy installation process and rarely malfunctions. The addon has no buffering issues, making for a seamless experience for any Kodi user.
Another feature that gives Venom an edge over other addons is its free range of high-quality movies, shows, and series on demand. Venom also allows users to watch recently aired TV shows as a video addon.
When using Venom, be sure to double-check the links you click on. Some links might lead to copyrighted content, which could land you in trouble.
Find out how to install the Venom Kodi addon in my tutorial here.
---
Exodus Redux
The Exodus Redux Kodi Addon has received positive feedback from users and expert critics. The addon replaces the Exodus addon that exited the tech space a while back.
Exodus Redux is perfect for movies and TV streaming. Redux's most notable feature is its compatibility with lambda Scrapers, making the addon more reliable and faster than its competition.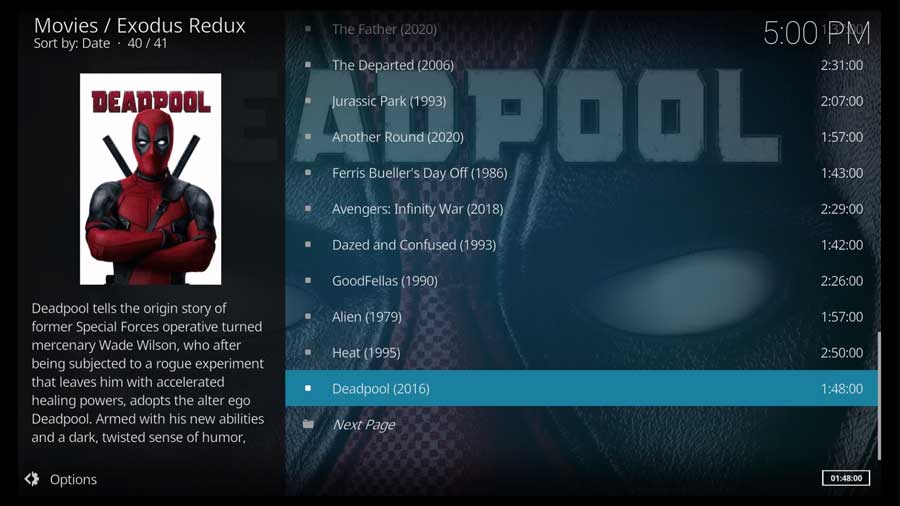 LambdaScrapers are a collection of 30+ scrapers selected as some of the best scrapers available and set to update regularly.
ExodusRedux has several accessible sources for movies and TV shows where you can undoubtedly find and stream your favorite show or a new one, for that matter.
Find out how to install the Exodus Redux Kodi addon in my tutorial here.
What Your ISP isn't telling you…
Your ISP knows more about you than you think!
Your IP address is your online fingerprint. It logs everything you do online and is visible to your Internet Service Provider, the apps & addons you use, and even the government.
Currently, your IP Address 44.200.101.84 in Ashburn is visible to everyone.
Kodi Builds & Addons offer unlimited free streaming content, but there are risks.
Stream safely with Surfshark.
The Best VPN hides your identity and bypasses geo-blocked content and government surveillance while letting you stream your favorite movies buffer-free.
I've tested all the major VPNs on Android TV boxes and recommend Surfshark. It's the fastest VPN for streaming and gives you access to the most geo-blocked content!
SAVE 81% ON Surfshark!!!
Try it risk-free for 30-days on unlimited devices at the same time.
---
Kodi Addons FAQ
Here are some of the most frequently asked questions and answers on Kodi addons.
Where are my addons?
Addons can be accessed from the main menu on the left side of Kodi (the same as Programs or Videos).
Where are my settings for a specific addon?
Most addons have their own settings page. These can be found by right-clicking on an item in your addon, selecting information, and then choosing Configure.
How can I get more information on an addon?
Right-click on any item displayed in the list and select information to get more details. You will also have access to additional context menu options.
How do I search for content?
Some addons allow you to search for content. The location of this function is different depending on the individual addon. Still, it will most likely be located within the search submenu or under information for each item.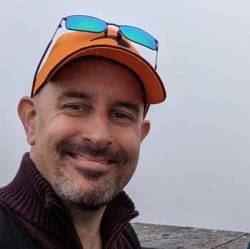 Latest posts by Tim Wells
(see all)