Welcome to our comprehensive guide to the best Kodi Sports Addons in 2023. If you're a sports enthusiast and a cord-cutter, you're in the right place!
Kodi, the widely popular media center application, has become the go-to platform for millions of viewers worldwide, offering access to a vast array of content ranging from movies and TV shows to live sports. The flexibility and versatility of Kodi stem from its numerous addons and builds, many of which are focused on providing top-notch sports content.
However, choosing the best Kodi Sports Addons isn't always straightforward.
It requires careful consideration of multiple factors like the sports categories covered, availability of TV channels, quality of streaming, and more. And, of course, the legal aspect.
In this article, we'll cover a variety of add-ons like The Crew, Mad Titan Sports, Loonatics Empire, ESPN, The Loop, DAZN, and many others. Whether you're a fan of football, soccer, basketball, baseball, boxing, MMA, tennis, golf, hockey, or any other sport, we've got you covered.
Remember, you must install Kodi on your Android TV or FireTV streaming device to use any of these addons. If you're new to Kodi or need help with the installation, we have this tutorial to guide you.
So let's get started with the best Kodi Sports Addons to take your sports streaming experience to the next level!
---
Are Kodi Sports Addons Legal and Safe?
Before you install any addon, it's important to figure out if it's safe and legal to use. In this section, we'll answer both of those questions for you.
Are Kodi Sports Addons Safe?
While stepping into the world of Kodi sports addons, your safety is key.
Thankfully, most of these addons are safe, being developed by reputable repositories. Prime examples include addons like The Crew and Deja Vu, trusted by many sports enthusiasts for their reliable streaming.
However, as appealing as the world of Kodi sports addons might be, not every new addon popping up on the internet is safe.
There's always a risk of privacy theft or your information being sold on the dark web, especially with addons promising extravagant features. Therefore, it's crucial to avoid addons that seem too good to be true.
What Your ISP isn't telling you…
Your ISP knows more about you than you think!
Your IP address is your online fingerprint. It logs everything you do online and is visible to your Internet Service Provider, the apps & addons you use, and even the government.
Currently, your IP Address 44.200.101.84 in Ashburn is visible to everyone.
Kodi Builds & Addons offer unlimited free streaming content, but there are risks.
Stream safely with Surfshark.
The Best VPN hides your identity and bypasses geo-blocked content and government surveillance while letting you stream your favorite movies buffer-free.
I've tested all the major VPNs on Android TV boxes and recommend Surfshark. It's the fastest VPN for streaming and gives you access to the most geo-blocked content!
SAVE 81% ON Surfshark!!!
Try it risk-free for 30-days on unlimited devices at the same time.
Enhancing your online security is never a bad idea. For an extra layer of protection while using Kodi sports addons, we recommend using SurfShark VPN.
This VPN service ensures your private information stays private, offering you a secure and worry-free streaming experience.
Are Kodi Sports Addons Legal?
Now, moving onto a slightly more complex issue: the legality of Kodi sports add-ons. These add-ons exist in a sort of legal gray area—they're not explicitly legal or illegal. This ambiguity stems from these add-ons offering free streaming of free-to-watch and paid channels, such as FOX Sports and NBC Sports.
This mix of content can potentially place users at legal risk due to the unclear legal status of specific streams. While many of the best sports addons offer great solutions for sports fans at zero fees, it's important to remember the old saying: there's no such thing as a free lunch.
Even though add-ons can give you access to a vast array of content, accessing copyrighted content for free can lead to legal issues.
That's why we strongly advise against engaging in content piracy.
To avoid potential issues and enjoy your favorite sports securely and legally, we again recommend using SurfShark VPN. This way, you protect yourself against accidental illegal streaming and can enjoy your favorite sports stress-free.
---
How to Choose the Best Kodi Sports Addons
Choosing the right Kodi Sports Addon can significantly enhance your sports viewing experience. This section will guide you through the key considerations to ensure you pick the addon that best aligns with your interests and viewing preferences. Let's dive in.
Sports Categories
When selecting a Kodi Sports Addon, make sure it features relevant sports categories. If your current addon doesn't have what you're looking for, choose another alternative. Your addon should align with your preferences for a satisfactory viewing experience.
Availability of TV Channels
Ensure that your addon offers a wide array of live sports TV channels. While not all addons have extensive libraries of live channels, those that do provide a superior viewing experience.
Multiple Links for Live Events
Your addon should provide multiple links for live sports events. This lets you switch links without compromising your streaming experience, ensuring you never miss out on thrilling moments.
Replays & Highlights
People have different viewing preferences. While some love watching live games, others might prefer replays and highlights. Therefore, your chosen addon must include a section dedicated to historical sports events, enabling you to revisit memorable sports moments at your leisure.
Streaming Quality
High-quality live sports streaming is a must. There's no need to settle for less when some addons offer 720p and 1080p HD links. A clear, high-definition stream can significantly enhance your viewing pleasure.
---
Best Kodi Sports Addons
Here are the best Kodi Sports addons currently:
#1. The Crew
One of the best Kodi addons, The Crew extends beyond sports, functioning as an all-in-one entertainment suite. Its sports section is comprehensive, encompassing a wide array of sports categories. Moreover, its IPTV, movies, TV shows, and documentaries sections offer something for everyone, making it a popular choice for those seeking more entertainment.
Repository Name: The Crew Repo
Repository URL: https://team-crew.github.io/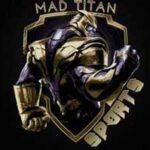 #2. Mad Titan Sports
For fans of American sports and more, Mad Titan Sports is a top pick. This Kodi addon features an expansive selection of sports categories, including college sports, NBA, MLB, NFL, NHL, NCAAF, and wrestling. Moreover, it delivers live channels from the US, Australia, and Canada, making it a preferred choice for viewers who wish to keep up with global sports events.
Repository Name: Magnetic Repo
Repository URL: http://magnetic.website/repo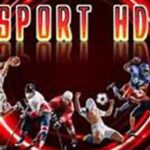 #3. SportHD
SportHD is an attractive option for sports enthusiasts, offering an extensive collection of sports categories. This includes mainstream sports like MMA, football, basketball, and baseball and less common options such as chess and snooker. The addon operates by pulling streams from SportHD.me and a variety of other websites, ensuring broad coverage of sports content.
Repository Name: Bugatsinho Repository
Repository URL: https://bugatsinho.github.io/repo/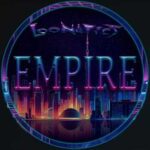 #4. LooNatics Empire
LooNatics Empire is more than just a sports addon. While it provides an excellent range of sports categories, it also features IPTV, movies, TV shows, documentaries, and even an anime section. The addon's diversity in content makes it a suitable choice for those looking for a wide-ranging entertainment solution.
Repository Name: The WareHouse Repo
Repository URL: https://techecoyote.github.io/Install_LooNatics
#5. Daddy Live
Housed in the Crew Repository, Daddy Live is a Kodi sports addon that delivers a wide range of live sports and live TV offerings. Despite its clear focus, it doesn't compromise on variety, making it a strong contender for those who enjoy live sports streaming and desire an addon that gets straight to the point.
Repository Name: The Crew Repo
Repository URL: https://team-crew.github.io/
#6. Asgard
Asgard stands out as a Kodi addon for those particularly interested in major sports replays and highlights. It offers live sports coverage, including football, baseball, events, Formula 1, wrestling, basketball, boxing, UFC, and MMA, and an extensive selection of sports documentaries and catch-up sessions. Additionally, Asgard features an IPTV section that provides various add-ons for live sports.
Repository Name: Narcacist's Wizard Repository
Repository URL: http://narcacist.com/repo/
#7. Rising Tides
Rising Tides is a notable sports-centric Kodi addon known for offering live sports channels, sporting events, replays, and PPV events. It's recognized for its user-friendly layout, providing neatly categorized sections for football live, live PPV events, sports events, and more.
Repository Name: Rising Tides Repository
Repository URL: http://mullafabz.xyz/Repository/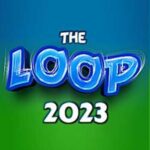 #8. The Loop
Known for its expansive live sports coverage, The Loop is an addon that offers a broad range of sports categories. Besides offering live sports, it provides the day's schedule, 24/7 zone, fight zone, and more. Furthermore, it includes replays and highlights of baseball, basketball, football, hockey, and college sports, enhancing the viewing experience.
Repository Name: The Loop
Repository URL: https://loopaddon.uk/loop19/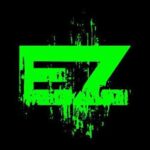 #9. EndZone
For those who wish to keep up with the latest in major sports like NASCAR, NFL, NBA, NCAA, NHL, MLB, MMA, boxing, wrestling, and racing, EndZone is a suitable addon. Its functionality extends to providing live and upcoming game schedules, helping viewers plan their watching schedule.
Repository Name: Grindhouse Repository
Repository URL: http://grindhousekodi.tk/repo
#10. Torque Lite
A niche addon catering specifically to motorsports enthusiasts, Torque Lite brings categories such as live zone, supercars, superbikes, car shows, and a race archive to the fore. This addon is a perfect pick for those who want a specialized experience focusing on the thrilling world of motorsports.
Repository Name: Narcacist Repository
Repository URL: http://www.narcacist.com/repo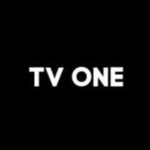 #11. TV One
TV One offers a distinct section dedicated to popular sports channels, enabling a broad range of live sports streaming options. It provides well-organized categories, including sports, documentaries, entertainment, food, kids, movies, music, news, and more, serving a well-rounded entertainment package.
Repository Name: Narcacist Repository
Repository URL: http://www.narcacist.com/repo
#12. ESPN
With the ESPN Kodi addon, viewers can access breaking sports updates across a variety of categories like live events, latest episodes, top videos, past events, ESPN features, and specific sports. This addon ensures you don't miss out on any significant sports developments.
Repo URL: Official Kodi Repository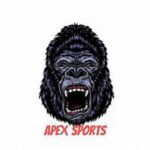 #13. Apex Sports
Apex Sports is a robust addon for live sports streaming. It offers categories like live sports, live TV, replays, highlights, and tools, featuring the best free websites for sports. It is an ideal choice for sports enthusiasts seeking comprehensive sports content.
Repository Name: Arxtic-ape Repository
Repository URL: https://arxtic-ape.github.io
#14. DAZN
Recognized as a reputable live streaming platform, the DAZN Kodi addon caters to boxing, MMA, and UFC events. It ensures seamless access to high-profile matches, making it a favorite among combat sports fans.
Repo URL: Official Kodi Repository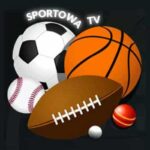 #15. Sportowa TV
Sportowa TV is a gateway to popular third-party live-streaming sites. It offers various sports categories via sites like LiveOnScore, VIPLeague, Crackstreams, LiveTV.sx, Crickfree, and Strims World. Its range and versatility make it a popular pick among sports fans.
Repository Name: Mbebe Repository
Repository URL: https://mbebe.github.io/blomqvist/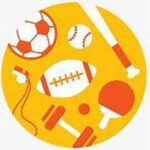 #16. Centry Sports
Centry Sports is a recent addition to Kodi sports add-ons, offering several sports categories and hundreds of free live TV channels, including basketball, football, and baseball. This addon provides a simple yet efficient way to access various sports content.
Repository Name: Centry
Repository URL: https://centry7.github.io
#17. LiveNet
LiveNet delivers live streams across numerous sports categories and beyond, featuring news, entertainment, music, kids' channels, movies, and TV. This addon is an excellent choice for those seeking a comprehensive entertainment package beyond sports.
Repository Name: The WareHouse Repo
Repo URL: https://techecoyote.github.io/Install_LooNatics
#18. Fights On Demand (FOD)
Fights On Demand (FOD) is a Kodi sports addon focusing on fighting, boxing, and MMA. It includes sections for UFC MMA replays, non-debrid UFC replays, MMA replays, UFC PPV, UFC Fight Nights, and more. Premium links allow connections with Real Debrid, ensuring high-quality streaming for fight enthusiasts.
Repository Name: Narcacist
Repository URL: http://www.narcacist.com/repo/
#19. Purely Wrestling
Catering specifically to wrestling fans, Purely Wrestling provides live wrestling events, shows, pay-per-views, archives, documentaries, and network collections. With this addon, wrestling fans can stay updated on all significant events and classic matches in wrestling history.
Repository Name: The Crew Repo
Repository URL: https://team-crew.github.io/
#20. Fight Club
Fight Club is another dedicated addon for wrestling fans, providing live events, replays, and highlights across boxing, martial arts, wrestling, and other fighting sports. This addon ensures that fight fans have a robust selection of content to choose from.
Repository Name: Stream Army Repo
Repository URL: http://streamarmy.co.uk/repo/
---
Other Streaming Services
As exciting and resourceful as Kodi Sports Addons may be, they're not the only way to enjoy your favorite sports content. A range of dedicated streaming services offer extensive coverage with the added benefits of stability, legality, and quality. Let's explore some alternatives to Kodi Sports Addons, such as FuboTV, ESPN+, and Sling TV. These services offer impressive sports content portfolios, user-friendly interfaces, and unique features that make them more suitable for specific viewers. Read on to compare and decide which one best suits your viewing preferences.
FuboTV
For sports fans wanting to cut the cord, FuboTV is an attractive choice. It boasts robust national and international sports coverage, featuring notable channels such as CBS, FOX, Golf Channel, NBA TV, NBC, NFL Network, TBS, TNT, beIN Sports, Fox Deportes, GOL TV, TUDN, and ESPN.
While it caters primarily to fans of various sports, FuboTV also offers access to a range of entertainment channels.
Notably, the platform offers DVR storage of up to 250 hours in its base tier, with the option to expand to 1,000 hours. Plus, it provides unique features like Lookback and Startover for selected sports programs, enhancing your catch-up viewing experience.
Access FuboTV via the web or dedicated apps for multiple platforms, with options for streaming on three to ten devices. Expect live streams at 720p, 4K streaming for selected content, and on-demand viewing in 1080p.
Sling TV
Sling TV distinguishes itself by splitting sports coverage across its Orange and Blue plans. The Orange plan includes ESPN, while the NFL Network and NBC Sports are part of the Blue plan. You can further expand your sports coverage with the Sports Extra add-on.
Sling TV is suitable for viewers wanting customizable streaming packages. However, it has weak local channel coverage, lacks CBS or local ABC affiliates, and offers limited Regional Sports Networks (RSNs).
Simultaneous streaming is also plan-dependent, with one stream for Orange, three for Blue, and four for a combined plan. DVR storage comes with 50 hours in the base plan, expandable to 200 hours.
You can access Sling TV on mobile, streaming devices, Xbox consoles, and the web.
ESPN+
ESPN+ offers daily live sports events from various leagues, including MLB, NHL, national and international soccer, NCAA, and UFC (PPV). It's excellent for cord-cutters seeking alternative live sports content and access to ESPN's archives.
However, note that ESPN+ does not include streams of ESPN's Monday Night Football broadcasts or live NBA coverage.
Accessible through the web and the ESPN app on various platforms, ESPN+ supports three simultaneous streams, ensuring you never miss out on your favorite sports action.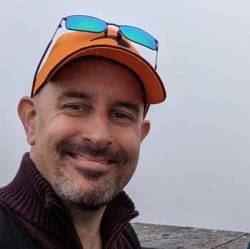 Latest posts by Tim Wells
(see all)