Last Updated on May 11, 2023 by Tim Wells
If you're an Android user, you might have heard of APKPure, an alternative app store for Android and iOS. I use APKPure because it has a much better selection of apps than the Google Play Store.
However, because it's not affiliated with Google, you might be wondering if APKPure is safe to use.
This article will examine APKPure's safety features and why you may want to check it out when searching for your next killer Android TV app.
---
What is APKPure?
APKPure is a third-party app store for Android and iOS devices. Founded in 2014, APKPure boasts thousands of apps, games, and other content that can't be found in the official Google Play Store or Apple App Store.
In addition to new apps, APKPure has an extensive collection of APK files for older versions of popular Android apps.
Like the Google Play Store, APKPure is free to use and has an active user community. APKPure also features an app rating system, where users can rate apps according to their experience with them.
The company has quickly become a popular alternative to the Google Play Store due to its selection of apps and games and its user-friendly interface.
---
Why Use APKPure?
Users search for apps on APKPure's website or app. APKPure will then show a list of relevant apps and games that are available for download.
Once the user clicks on an app, APKPure will display more info about it, including screenshots, system requirements, ratings, and more. This allows users to make informed decisions before downloading any apps.
It's worth noting that the APKPure app is just a Chrome shortcut to their website installed on your Android smartphone's home screen.
Like other alternative app stores, users will have to give APKPure permission to install apps from Unknown Sources before installing anything. This only needs to be done once and is found in the Settings Menu of your Android TV or Android TV box.
---
Is APKPure Safe?
APKPure does its best to eliminate malicious apps.
Every app on APKPure is scanned by APKPure's security team. APKPure also reviews every app before it goes live on the store to make sure that it meets its guidelines and is free from malware or viruses.
Additionally, all apps are the original files, exactly as designed by the developer. APKPure does not host any cracked, cheat-enabled, or modified apps.
Despite this, APKPure recommends that users only download apps from trusted sources. This means avoiding any APK files or apps hosted on APKPure but not from a reputable source.
In addition to APKPure's security features, users can feel safe knowing that APKPure doesn't collect any of their personal information. APKPure respects user privacy and pledged never to share or sell data to third parties.
---
Benefits
You can find almost any app you're looking for on APKPure – including apps that aren't explicitly designed or certified for a particular device.
For example, I've found dozens of Android APK files to sideload on my Amazon FireStick that aren't available in the Amazon App Store.
You can also download APK files for older versions of popular apps, which is especially useful for Android TV users. We often have to roll back an update for certain apps (ex., Netflix) to keep them working on our devices.
Most importantly, APKPure lets you avoid restrictions by Google and Apple when downloading apps. APKPure gives users access to thousands of apps and games that would otherwise be unavailable due to country, region, or age restrictions.
---
Drawbacks
Despite this, APKPure still has a few drawbacks. APKPure's selection is smaller than the Google Play Store, and it doesn't offer the same level of technical support you would get from Google or Apple.
APKPure doesn't offer in-app purchases. So if you're looking for premium content or subscriptions, APKPure isn't the best option for you.
Unfortunately, just because an app is available on APKPure, and will install on your device, doesn't mean it will work properly.
Some apps will specifically check for authorized devices before they run. I installed the Spectrum app on my Amazon FireStick from APKPure. However, the Spectrum app recognized the device and immediately displayed an error message.
Parents may wish to avoid the APKPure app store on their kid's devices. Because of how the site is designed, it's easy for children to download age-restricted apps or otherwise inappropriate apps.
Finally, apps on APKPure aren't Google Play Protect certified. Although every app is scanned for viruses and malware, APKPure can't guarantee that every app is 100% safe.
APKPure doesn't host any cracked, cheat-enabled, or modified apps. Still, it's hard to know if a developer has tampered with an APK file before uploading it onto APKPure's servers.
---
The Bottom Line: APKPure is Safe
APKPure is an excellent alternative to the Google Play Store for Android users.
It has an extensive selection of apps and games and APK files for older versions of popular apps. APKPure also has a more intuitive user interface than the Google Play Store. This makes it easier to find apps and games.
Apps on AKPure are safe to download, and the do their best to eliminate malicious apps, as well as any cracked or pirated apps.
APKPure's security features and user privacy policies make it a safe alternative to the Google Play Store.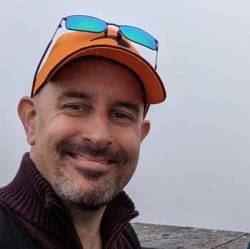 Latest posts by Tim Wells
(see all)