It doesn't seem like that long ago that Kodi was the most popular media center in the world, but it's no longer the top dog. In fact, a couple of great Kodi alternatives deserve a look.
Even though many rely on streaming services like Netflix, others want to watch movies and TV shows they already own.
One of Kodi's advantages was that it could play almost any file format, whether DVDs, Blu-rays, or movies, saved to a hard drive on your network.
But Kodi isn't necessarily the best solution, especially if it isn't compatible with your streaming device.
This article will look at the best Kodi alternatives I've found that work on Android and Firestick (and often many more devices).
---
Must Have Features in the Best Kodi Alternatives
There are a couple of 'must have' features I need in my Kodi alternatives.
Plays local media: I have an extensive collection of DVDs, Blu-ray, and audio files that I've ripped to my local network. One of the things I'm looking for in a media center is that it has to be able to play that media, no matter where I store it.
Android support: This should go without saying, but it has to have a native Android app. Bonus points are awarded if it also has a native Android TV app.
Lots of Add-ons: Kodi's strength was the number of user-developed add-ons. Because it's an open-source media center, users were encouraged to create addons that added new functionality to take Kodi to the next level.
User-friendly: One of the things that always bugged me about Kodi was just how damned difficult it was to set up and navigate. Anything I replace it with needs to be easy enough for my wife to use.
So, without further delay, let's get to my favorite Kodi alternatives for Android TV, Google TV, and Amazon Fire TV & Firestick.
---
#1. Plex
No list of Kodi alternatives would be complete without mentioning Plex.
Plex is available on the most common operating systems, streaming devices, consoles, and even some VR headsets. You can even install Plex directly on many popular NAS devices.
Because it's been around for so long, Plex offers much more than a way to stream TV shows, movies, and music.
It's a great way to enjoy the media you already own. There's even a podcast functionality built right into the app that's free to Plex users. It also highlights Web shows that you can stream.
Even though live TV isn't one of Plex's major features, there are also two ways to watch live TV: streaming and via TV tuner.
Streaming is free and works like PlutoTV and similar services, offering over 80 channels of on-demand movies and TV shows.
Don't get too excited, though. Most of those channels aren't ones you've ever heard of.
Playing live TV requires a TV tuner and a Plex Pass subscription, which starts at $4.99 per month.
Plex Pass also lets you sync your content for offline viewing, set user preferences, advanced user control, hardware transcoding, 4K TV and movies, and a handful of music features, including a Tidal discount, to boot. 
For more information on Plex Pass and whether it's right for you, check out my article here, where I go over some of the features and benefits.
Of course, Plex is designed to play the media you already own.
Like all other media centers on this list, Plex has to scan your hard drive before you can play anything, which takes time. However, once your library is cataloged, adding new media is much quicker.
Plex grabs grabbing descriptions and album covers/images for any media that's named using standard media labeling.
While some Kodi alternatives aim for simplicity, Plex focuses on customizability. If you want none of the bells and whistles, you can customize your Plex homepage to remove the elements you don't use.
Plex allows you to stream directly from your computer to an Android device or Firestick on the same network. You can even access your media server remotely as long as your server remains online.
That allows you to share your Plex server with your family and friends, no matter where they are.
Got a slower connection? Plex automatically adjusts the resolution to whatever device you're playing it on and even accounts for network speeds.
You don't need a top-of-the-line computer to run Plex Server. In fact, they even make an official Plex Server app for the NVIDIA Shield TV and Apple TV.
If that's not enough, you can install plugins (Channels) to stream additional content, similar to installing addons for Kodi.
One of the things I like most about Plex is that you install plugins directly to your server rather than apps with the Plex app installed. Plex Channels are popular enough that several major streaming services have created official plugins.
Of course, there are unofficial Plex plugins available as well.
Finally, Plex has a loyal user base. There's an active forum on the Plex website and a Plex community on Reddit to help you along the way.
All that makes Plex one of the best Kodi alternatives for your Android TV or Firestick.
---
#2. Stremio
If you like Kodi but want something more user-friendly, Stremio might be the alternative you're looking for.
Stremio is available on all the major systems: Windows, Linux, macOS, iOS, and Android, but they prefer you use either Chromecast or NVIDIA Shield to stream. If you want to use Stremio on your FireStick, you'll need to sideload it.
Stremio's focus is definitely on video, so music lovers should consider one of the other Kodi alternatives on this list.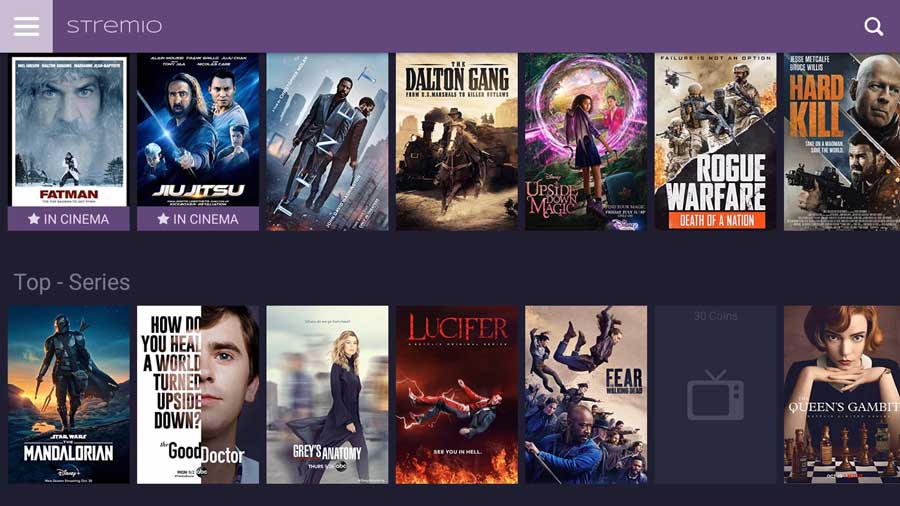 After adding your media library to Stremio, it syncs across all your devices. You can set alerts for when your favorite shows have new episodes and keep track of your progress, so you never lose your place.
If you run out of content on your own server, Stremio will promote featured content so you can explore something new.
One of the things I really love about Stremio over Kodi is a one-click addon installation that lists every addon on a single page. If you've ever installed a Kodi add-on, you know how frustrating and time-consuming it can be.
You'll quickly find addons for subscription streaming services like Netflix, as well as some torrent options. Plugins are installed on the server, so you can access them on multiple devices without needing separate installations.
That said, Stremio doesn't have hundreds of plugins like Kodi. So you may not find what you're looking for.
Finally, Stremio looks more streamlined (i.e., basic) than Kodi. But this is a big part of why it's so easy to use.
There are no skin options and little customization that you're allowed to do.
That said, Stremio is a simple Kodi alternative that many people will likely be fine using it right out of the box.  
---
#3. Universal Media Server
Speaking of simplicity, here's another no-frills personal media server that puts a simple user interface over bells and whistles.
With Universal Media Server, you can stream media using DLNA. That means you can stream from your Windows, Linux, or macOS client to your Android box, smart TV, video game console, Roku, or smartphone on your home network.
And if your device doesn't use DLNA, then you can use the simple web interface that works just as well. If you're looking for something simple enough for the non-technical people in your house to use, this is it.
What I like most about Universal Media Server is that it automatically adjusts a file's bitrate to match your connection for smooth playback.
Unlike Plex and Kodi, any video content you add to Universal Media Server is available immediately. It doesn't need to scan your hard drive first.
If you're still using iTunes, you can browse for media from your iTunes library and play media files on your hard drive.
You'll also find support in their forums, even if the community is less active than Plex's.
Although Universal Media Server may not be that well known, it has a dedicated team of developers who've pledged to keep it free forever. That's worked so far, as they frequently release updates that improve the software—and your experience.
Honestly, I wouldn't be surprised if Universal Media Server keeps getting more popular as time goes on.
---
#4. Emby
One of the newest media servers on this list, Emby is a great example of a media server that has come a long way in a short time.
If you haven't used Emby in a while, you might recall when it was a barebones media portal that lacked many standard features.
That's no longer the case.
Emby prides itself on being the "open media solution."
It lets you stream from most major operating systems like Windows, macOS, FreeBSD, or a NAS device to your Android TV, phone, FireStick, Fire TV, or Alexa. You can even use your NVIDIA Shield as an Emby server.
It's also compatible with iOS, Samsung, and LG smart TVs, PS3, PS4, Roku, Raspberry Pi, Xbox 360, Xbox One, and Chromecast. In fact, because Emby automatically detects any DLNA device on your network, there's not much that it can't work with.
Like Plex, you manage your Emby server from any web browser and access all your media from any device.
It also allows you to stream live TV, as long as you have a TV tuner.
There is a free version, but Emby also offers a subscription model called Emby Premiere. Although it costs $4.99 monthly, it may be well worth it.
Emby Premiere offers mobile sync that lets you watch movies and TV shows offline, including instantaneous syncing when you add new media. It also adds cloud sync, which you can use to back up your ripped media.
Additionally, it adds trailers, custom intros, and album art to achieve an authentic theater viewing experience. Finally, Emby Premiere lets you connect up to 25 devices to your account, create a podcast channel, and act as a DVR to record live TV.
You can certainly use Emby without paying the premium price. Still, you get several killer features for a small monthly fee.  
Like Plex, you can stream over the Internet or share your media with friends and family via Emby's Connect feature.
Emby may be the best Kodi alternative on this list if you're a parent that wants to restrict what your kids watch, when they can watch it, and how long they can watch content with Emby. Native parental controls also let you monitor your children's activity remotely. You can even set up alerts for activity on your server.
---
Final Thoughts
No matter what Kodi alternative you choose, you will want a VPN installed before streaming anything from the Internet.
VPN, or Virtual Private Network, protects Android and Firestick users and keeps your browsing and streaming private. Instead of connecting directly through your ISP, you connect through a private network tunnel that conceals your IP address. All connections are encrypted to reduce the potential for malware.
I use IPVanish to protect myself online and to keep my streaming habits private. You can find out all about IPVanish for Android TV in my review here.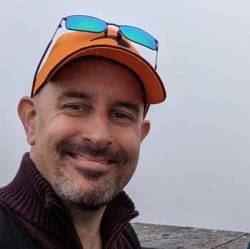 Latest posts by Tim Wells
(see all)