Last Updated on September 6, 2023 by Tim Wells
If you use Plex to manage your digital media library, you've probably heard of Plex Pass.
Plex Pass is a subscription service that adds several unique features, like streaming to mobile devices and downloading media for offline playback. Plex Pass subscribers also gain early access to new premium features as they become available.
To be clear, you don't need Plex Pass to use Plex or a Plex Media Server. However, being a subscriber certainly has its perks.
Plex Pass enriches the experience by delivering all the free components of Plex, along with a live TV and DVR feature, mobile apps, trailers, cloud syncing, parental controls, premium music features, and early access to new and exciting apps.
Let's review the features and benefits of Plex Pass. Then we'll discuss how much a subscription costs and whether or not it's worth the additional expense.

---
Unique Plex Pass Benefits
Plex Pass is a fully-featured premium service that gives access to features that aren't available with the free subscription.
These features include:
Live TV & DVR
Watch and record over-the-air broadcasts using Plex Pass's live TV and digital video recorder (DVR) features.
You'll need a compatible tuner and antenna to receive local television channels. Once you hook your local Plex Media Server to the tuner and digital antenna, you can watch and record live TV for free.
With DVR, users can skip commercials like TiVo. Recording content to your library also provides other key benefits, such as adding metadata and the ability to watch content live, wherever you are, on any device.
If you've cut cable but miss live TV and DVR, a subscription to Plex Pass is a great solution.
Mobile Sync
What if you're flying on an airplane? Or going camping with the kids? Taking the subway to work?
Even when you're no longer connected to the internet, Plex Pass lets you download your media to another device and watch it offline later.
Mobile Sync is helpful for loading copies of digital content on your smartphone or tablet to prepare for your next commute.
With a Plex Pass subscription, it's also simple to use mobile sync for shared users.
Plex Home (Parental Controls)
Plex Pass also makes it easy to control what your children are watching, blocking TV shows, films, or music with explicit content.
With Plex Home, users can customize their accounts and restrict content based on ratings. Install the Plex app on your children's devices and set the parental controls to meet your safety preferences.
As the name suggests, Plex Home is intended for people living in the same household.
The administrator can create up to fourteen managed users within the home. A managed user cannot directly sign into the app, so they cannot modify the parental controls.
Camera Upload
With Google Photos now starting to limit your storage, this might be one of my favorite Plex Pass features.
Camera Upload allows users to easily sync photos and videos from their smartphone or tablet's camera roll directly to your Plex Media Server.
From there, you can share those photos and videos on your other Plex Apps. As an added bonus, you can also free up some space on your device!
Premium Music Features
Plex Pass takes your music experience to the next level by providing a wider selection of premium features.
The paid subscription provides automatic lyrics to songs from LyricFind, Sweet Fades, Loudness Leveling, and more. This includes "timed" lyrics that allow you to follow along with the song and standard lyrics.
Subscribers can also enjoy excellent artwork and artist bios.
Users must run Plex Media Server version 0.9.15.0 or newer and have a Plex Pass subscription. You can even add your own lyrics if you have external/sidecar lyric files you'd like to upload to your library.
Premium Photo Libraries
If you have an extensive library of photos, Plex Pass makes it easy to upload and store your snapshots or photography.
You can even do this automatically, right from your mobile device.
The premium photo feature includes auto-tagging for your photos. Once tagged, you can find your photos quicker through search.
If you've enabled location on your photos, Plex Pass also lets you organize your photos based on geographic location. This feature called "Places" is currently available on most Android and Apple devices, as well as the Plex Web App.
Hardware-Accelerated Streaming
To play video smoothly on different devices, Plex Media Server may need to convert the video to another format. This process is called transcoding, and it typically happens in real-time while you're watching the video.
Plex Pass users can leverage hardware acceleration, resulting in a faster, more satisfying user experience.
When hardware acceleration is turned on, users can stream more videos simultaneously, experience less buffering, and stream higher-quality videos, like HEVC and 4K videos, more smoothly.
Bandwidth and Transcoding Limits
Plex Media Servers are limited by processor power, storage space, and network speed. If you want to geek out and tweak your system, Plex Pass subscribers can have more control over the processor and network usage while streaming.
Several new settings impact processor usage, including transcoder quality, background transcoding x264 preset, and maximum simultaneous video transcode.
Speed isn't usually a significant factor when streaming content on a local network. However, managing your network speed is critical to prevent buffering.
Starting with Plex Media Server version 1.2.1., new controls have been added to help users get the most out of their Plex Server.
Early Access
One of my favorite Plex Pass features is early access to new Plex features.
Active Plex Pass users can take advantage of new features and apps before they get rolled out to free users. For example, Plex Home Theater and Chromecast support were available to Plex Pass subscribers before being released to all other users.
Subscribers also get access to preview or beta releases of the apps, such as Plex Media Server or Plex Media Player.
If you like being on the cutting edge, that alone might make a Plex Pass subscription worth it!
Free Access to Plex Apps
Even without Plex Pass, you can download apps for your devices for free…but there's a catch.
Each mobile app has to be unlocked through an in-app purchase. Otherwise, video and music streamed from a Plex Media Server app has a one-minute limit, and photos will be watermarked.
Plex Pass lets you download any app, completely unlocked, for free. That alone is usually worth the price of a month of Plex Pass, including free access to preview apps.
Active Plex Pass subscribers can download the Plex app for Android TV, NVIDIA Shield, or Chromecast with Google TV right from the Google Play Store, free of charge.

---
How Much is a Plex Pass Subscription?
So exactly how much is Plex Pass? This will ultimately depend on how you choose to pay.
If you want to try out its features, go with the monthly subscription at first. For just $4.99, you can access all the extra features and benefits listed above for an entire month. This is the most popular option but the least cost-effective.
For bigger savings, opt for the Annual subscription. It costs $39.99 for a year-long Plex Pass subscription, equating to roughly $20 in savings compared to the Monthly subscription.
To get the most bang for your buck, choose the Lifetime Plex Pass subscription. For a one-time fee of $119.99, it gives you permanent access to Plex Pass.
Plex Pass vs. Free
At its core, Plex is completely free. That includes playback of anything on your Plex server, in addition to web shows, news, and podcasts.
The 'Movies and TV' streaming service is ad-supported and also free. Even non-mobile, public apps like Android TV, Amazon Fire TV, Chromecast, Apple TV, Roku, TiVo, and game consoles are free.
However, if you want more from Plex, including their premium services, you must pay for Plex Pass.
---
3 Reasons to Get Plex Pass
Still unsure if Plex Pass is worth a few extra bucks a month? Consider these benefits of having a paid subscription.
It's a Great, Low-Priced Solution for Cord Cutters
If you're like many people, you ditched cable a long time ago in favor of streaming services like Netflix and Hulu.
With Plex Pass, you can expand your viewing library to ensure there is always something good to watch.
Of course, Plex Pass and streaming services are not the same. While Netflix provides access to its content, Plex is a way to organize your own media library.
Family-Oriented Media Viewing
Plex Pass is great for families, especially those with young children.
In addition to controlling what their kids watch, parents can use Plex's remote access sharing features to easily share family photos and videos with the extended family.
Photos and videos are always sent over an encrypted connection to ensure that only the people you select can access your media.
Deals and Discounts for Plex Fans
As part of their Plex Pass Perks, subscribers may also receive special deals, discounts, and early looks and VIP experiences from Plex's partners.
If you're a big fan of Plex, a Plex Pass subscription is a great way to show your support. In exchange, you'll access tons of premium features that make your life a little easier.
Plex Pass Alternatives
If you're not ready yet to make the leap and pay for a paid subscription, know there are many free alternatives to Plex. One of the most popular free options is Kodi.
Like Plex, Kodi allows users to organize their media library and stream their content to their devices.
Other great Plex and Kodi alternatives include Mezzmo, MediaPortal, Stremio, Emby, Universal Media Server, and TVersity.
---
Wrapping It Up: Is Plex Pass Worth It?
Whether or not Plex Pass is worth it depends on how often you use it.
If you use Plex regularly but don't like the limitations on the free subscription, the small monthly fee is probably worth the price. Plex Pass provides a lot of value for a minimal fee, and many users get their money's worth within the first month.
Of course, you'll need to try it to find out. Head over to Plex.tv for more details, or sign up!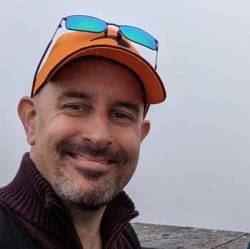 Latest posts by Tim Wells
(see all)