Last Updated on June 29, 2023 by Tim Wells
As a long-time fan of the NVIDIA Shield, I've owned and used multiple versions since it first hit the market in 2015. If you're considering purchasing an NVIDIA Shield but aren't sure which is the best version, you're in the right place.
In this article, I'll walk you through the differences between my 2019 NVIDIA Shield TV and my 2019 Shield Pro – the latest NVIDIA Shield models. Then I'll help you decide whether the extra cost of the Shield Pro is worth it. 
Whether you're a media streamer, gamer, or home automation enthusiast, I'll give you the information you need to decide which version of the NVIDIA Shield is right for you.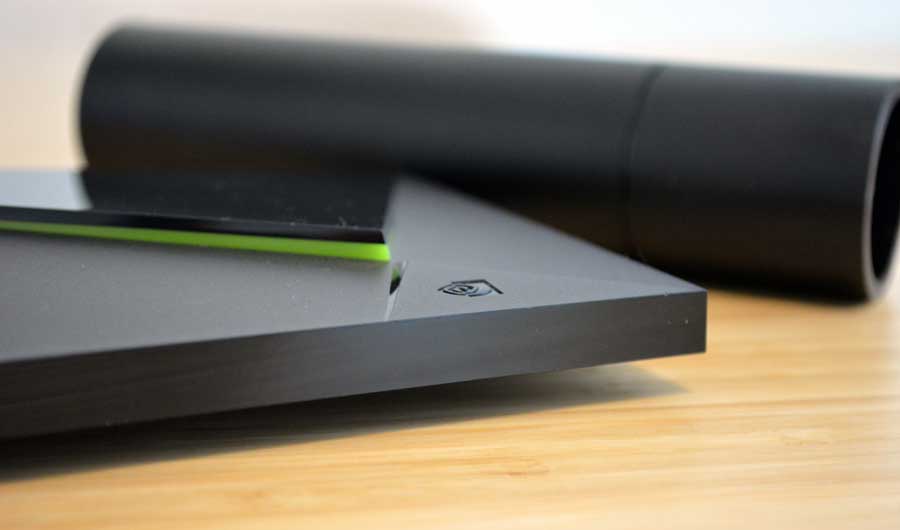 ---
Overview
The latest version of NVIDIA's flagship was released in 2019. Although it's several years old, it's still arguably the best streaming device on the market.
Although we'll cover some critical differences later, the NVIDIA Shield TV and Shield Pro have a lot in common.
To start, both have the same Tegra X1+ CPU, which boasts 25% performance than the chip found in the 2015 NVIDIA Shield.
Both are 4K HDR ready and support Dolby Vision and HDR10.
There's no difference in audio performance. Each NVIDIA Shield supports Dolby Atmos, Dolby Digital, Dolby Digital Plus, and DTS-X surround sound.
The operating system is the same, too. All versions of the NVIDIA Shield continue to receive system updates. Everyone is running Android TV 11 with Chromecast 4K built-in.
So if they have this much in common, what are the differences?
---
Shield TV vs. Shield Pro: Specs
| | | |
| --- | --- | --- |
| Category | Shield TV | Shield Pro |
| Price | $149.99 | $199.99 |
| Processor | Tegra X1+ | Tegra X1+ |
| RAM | 2 GB | 3 GB |
| Storage | 8 GB | 16 GB |
| Ethernet | Yes | Yes |
| MicroSD Slot | Yes | No |
| USB 2.0 | No | Yes (1) |
| Dolby Vision | Yes | Yes |
| Dolby Atmos | Yes | Yes |
| GeForce Now | Yes | Yes |
| AI Upscaling | Yes (30 fps) | Yes (60 fps) |
| Plex Server | No | Yes |
| SmartThings | No | Yes |
| AAA Gaming | No | Yes |
---
2019 Shield TV vs. Shield Pro: What's the Difference?
Design Differences
The 2019 Shield TV is a departure from the 2015 and 2017 NVIDIA Shield TV. Instead of the familiar wedge shape, this model is cylindrical, giving it the nickname "the Tube."
It's designed to be sleek and compact, with a shape that makes it easy to place anywhere in your home. It measures 6.5 inches tall and 1.57 inches in diameter, so it won't take up much space.
The 2019 Shield Pro, on the other hand, looks identical to the 2017 Shield TV, so any stands or mounts will still work. It measures 6.5 inches wide, 1.6 inches tall, and 4.02 inches deep.
The cylindrical Shield TV's compact design can lead to heat buildup over time, mainly when used for gaming. This can cause the device to slow down or even overheat.
The Shield TV 'tube' lacks an infrared (IR) receiver, so it can't be controlled with a traditional TV remote. Users must use the Shield remote or a third-party remote that connects via Bluetooth or Wi-Fi.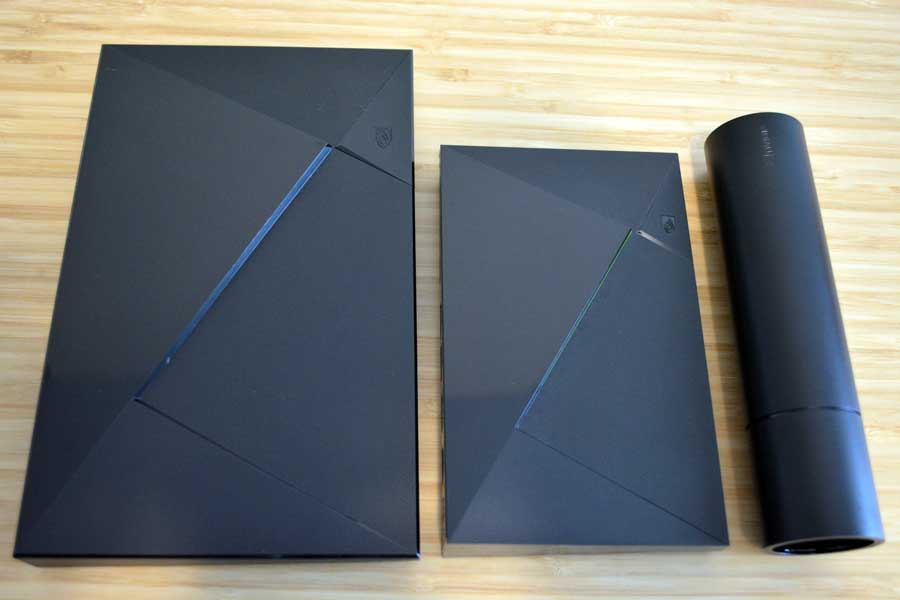 Storage: microSD vs. USB
It may seem trivial, but having a microSD card slot versus a USB port can be a big deal, depending on how you intend to use your NVIDIA Shield.
MicroSD card slots can be useful for users who want to expand their device's storage capacity without using an external hard drive or cloud storage.
For example, users who want to download and store a lot of apps or games on their devices would prefer having a MicroSD card slot available. This is especially true if they have limited internet connectivity or want to avoid paying for cloud storage subscriptions.
MicroSD cards can be easily swapped out, allowing users to quickly and easily transfer files between devices or back up their data.
On the other hand, having a USB port, as in the Shield Pro, can be helpful for users who want to connect external storage devices like hard drives or external SSDs. This is perfect for users with extensive media collections or who want to store large amounts of data on their devices.
USB ports can also connect other peripherals like gaming controllers, keyboards, or mice, making the device more versatile and flexible.
Choosing a microSD card slot and a USB port will ultimately depend on what type of external storage you want for your NVIDIA Shield.
For users who want to expand their device's storage capacity without using external devices, a microSD card slot may be more useful. For users who want more flexibility and options for external storage and peripherals, a USB port may be more helpful.
RAM & Storage
Here are the differences that get the most attention:
The Shield TV comes with 2GB of RAM and 8GB of internal storage, while the Shield Pro comes with 3GB of RAM and 16GB of internal storage.
It might not sound like a lot, but the extra RAM in the Shield Pro helps it run smoother while handling demanding tasks like gaming and multitasking.
Similarly, the additional storage space is great for users who want to download and store more apps, games, or other media files.
A device's RAM and storage space can impact its ability to stream and play high-quality video and audio content smoothly when streaming. More RAM helps ensure the device can handle multiple apps and processes running simultaneously without slowing down or freezing.
Some streaming services like Netflix and Amazon Prime Video allow users to download content for offline viewing. Having more storage space can be helpful for those who want to store more downloaded content on their device.
AI Upscaling 60fps vs. 30 fps
NVIDIA's AI upscaling is a technology that uses artificial intelligence and machine learning algorithms to improve video content's resolution and image quality.
At a high level, it works by analyzing the pixels in a lower-resolution video and using AI algorithms to predict what the missing pixels would look like in a higher-resolution version.
The AI then generates new pixels that match the predicted values, resulting in a sharper, clearer, and more detailed video than the original.
While both the 2019 Shield TV and Shield Pro have AI upscaling, the Shield TV is limited to 30 frames per second (fps). Because of its additional RAM, the Shield Pro can upscale video up to 60 fps.
AAA Gaming
If you remember, the NVIDIA Shield was initially marketed as a lower-cost game console that happened to be a great streaming device as well.
That continues with the 2019 NVIDIA Shield, but gamers should opt for the Shield Pro.
More advanced Android games, called 'AAA titles,' typically require 3GB of RAM to run smoothly. These games are only available on the Shield TV models with 3GB of RAM: the Shield TV Pro (2015/2017/2019) and the 2015/2017 Shield TV.
However, if you prefer retro gaming, the 2019 Shield TV supports most emulators available for Android TV devices. This includes the Dolphin emulator, which requires a 64-bit version of Android.
Overall, while both the 2019 Shield TV and 2019 Shield Pro can play most Android games and streaming games from GeForce NOW, the Shield Pro's additional RAM makes it better for gamers.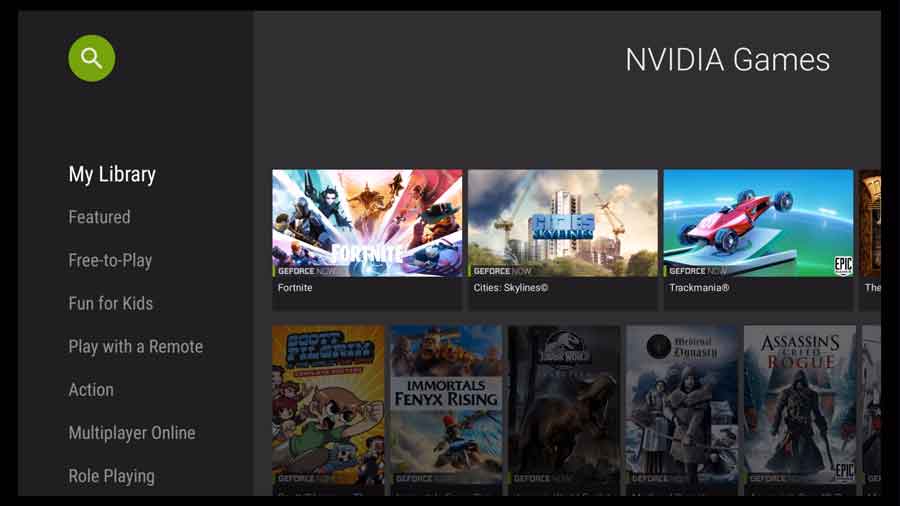 Plex Server
Plex Media Server is a platform that allows users to manage their media collection and stream it to a streaming device, like the NVIDIA Shield TV or Shield Pro.
I've been using Plex to manage my media collection since 2017. While my media is housed on my Synology NAS, my NVIDIA Shield Pro is my media server.
Unfortunately, due to the increased RAM requirements, Plex server will only run on the Shield Pro.
Although the Shield TV 'tube' makes a great Plex client, it doesn't have the performance bandwidth to run Plex Server.
Samsung SmartThings
Samsung SmartThings is a home automation platform that allows users to control and monitor a wide range of smart home devices from a single app. This includes lights, thermostats, security cameras, and more.
The SmartThings app can be used on various devices, including smartphones, tablets, and streaming devices like the NVIDIA Shield TV and Shield Pro.
However, to set up SmartThings on your NVIDIA Shield, you'll need a SmartThings Link – a USB device that connects to Zigbee and Z-Wave devices.
Since the 2019 Shield TV doesn't have a USB port, it cannot be used to control your SmartThings devices.
---
Wrapping It Up
Although they're both fantastic streaming devices, the choice between an NVIDIA Shield Pro and a Shield TV depends on how you intend to use them.
Here are some general guidelines:
Users with an extensive media library or who want to use their streaming device as a Plex Media Server should purchase the Shield Pro. Similarly, gamers who want the best performance or want to play triple-A Android games should also choose the Shield Pro.
Users who want a more affordable streaming device and mainly use it for streaming media from apps like Netflix, Hulu, and Amazon Prime Video should choose the Shield TV. It's a more affordable option while providing excellent streaming media performance.
The bottom line is that the Shield Pro is better for users who want the most powerful all-in-one streaming and gaming device. The Shield TV is a more affordable option for users who primarily want a device for streaming media.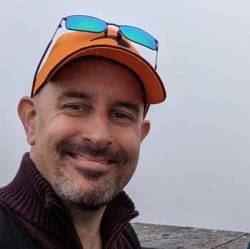 Latest posts by Tim Wells
(see all)