Last Updated on September 6, 2023 by Tim Wells
Update: MINIX has discontinued the NEO U9-H, so it is no longer available for sale. This review is purely for reference.
I recommend checking out my roundup article of the Best Android TV Boxes instead!
Once upon a time (back at the beginning of 2017), MINIX brought out the NEO U9-H as the successor to their popular NEO U1. The NEO U9-H was MINIX's flagship Android TV box until finally being replaced a few years later.
So why am I writing a review article for a four-year-old product?
Simple. MINIX is still selling it on its website and on Amazon.com.
Most reviews are done when the products first come out, so the tech is new and usually better than anything else on the market. Reading reviews of older products can be frustrating because you're left wondering if they're still worth it today.
Today, I will review the MINIX NEO U9-H and compare it to other TV boxes you can buy for the same price (new or used) today.
By the end of this article, you'll have a better idea if the MINIX NEO U9-H is still worth your money.
Let's get started.
---
Overview
When it came out in early 2017, the MINIX NEO U9-H was top-of-the-line. It was released several months after the release of Android 7 (Nougat), and it was widely expected that MINIX would release an update.
That update never came.
Even though there were eight official firmware releases, spanning almost two full years, the NEO U9-H is still running Android 6 (Marshmallow). In fact, the last official firmware was released two months AFTER Google released Android 9!
The hardware is also pretty dated at this point.
The NEO U9-H has only 2 GB of RAM and 16 GB of storage. While it does support 4K HDR video and Dolby Digital audio, there aren't any USB 3.0 ports, and it still sports the older (and slower) HDMI 2.0 ports.
Still, that's not to say that the U9-H is a bad device – far from it.
However, if you're buying one at this point, you need to have realistic expectations.
---
MINIX NEO U9-H Specs
Hardware
CPU: Octa Core Cortex A53 Processor (64-bit)
GPU: Mali-820 MP3 GPU
RAM: 2GB DDR3 (32-bit)
Storage: 16GB eMMC 5.0 Storage(MLC)
Software
Android Marshmallow 6.0.1
Dimensions
Ports
HDMI 2.0
3.5mm stereo jack
Digital optical
RJ-45 Gigabit Ethernet
USB 2.0 port x 3
OTG port x 1
Kensington lock ready
Micro SD Card Reader
Audio & Video Formats
DAT/MPEG/MPE/MPG/TS/TP/VOB/ISO/AVI/MP4/MOV/3GP/FLV/MKV/M2TS/MTS/M4V/WMV/ASF
DTS-HD/DD/DD+/MP2/MP3/WMA/WAV/OGG/OGA/FLAC/ALAV/APE/AAC
---
First Impressions
Full disclosure, I picked up my NEO U9-H from eBay for far less than what it goes for retail. So I missed out on the unboxing experience.
For the money I saved, I'm OK with that. But we'll get into the price a bit later.
MINIX has used the same general design for their mini-PC and Android TV boxes for years. It's distinctive, and it works for them.
The case has a matte-black finish with rounded edges, much like on an Apple TV.
There's no display screen on the front and only a tiny LED light to let you know when it's on.
What I've always liked about the MINIX case design is that it won't look out of place, no matter how upscale your living room is.
Ports

Looking at the side of the box, you'll find the main power switch, three USB 2.0 ports, and a microSD card slot for additional storage.
You'll also find a micro-USB OTG (On-The-Go) port which allows you to connect the device to your PC for manual firmware updates.

On the back, things look very similar to other MINIX TV boxes.
You'll find a 3.5 mm headphone jack, a 3.5 mm microphone jack, an RJ-45 Ethernet port, and a power port.
The HDMI port is HDMI 2.0, capable of 4K resolution at 60 frames per second (fps).
Finally, a digital optical port sends the audio out to a soundbar or receiver.
Metro Launcher
Once you turn it on, the NEO U9-H sports the familiar Metro launcher found on nearly every MINIX TV box of that era.
MINIX tried to make the Metro launcher compatible with viewing TV from couch distance.
Most icons are simple pictures you can identify from across the room, and the few letters or numbers are written in enormous fonts for easy viewing.
Most icons aren't programs to launch but folders you can customize to fit your tastes. It takes a little extra time to set up initially, but it's a much more customized experience once it's done.
Adding a program to a folder is easy and done in only a few clicks.
The only other significant difference is in the Settings screen. The MINIX U9-H came out when Google tried to get more visual and shift things away from boring menus.
If you're used to a newer (or older) system, it can take a few minutes to get used to.
But overall, I liked this settings menu, and I wish they'd kept with it.
---
Firmware Updates
Official Firmware Updates
As I mentioned, the NEO U9-H received eight official firmware updates. These updates span almost two years between the device's launch and October 2018.
Before I go any further, I want to make something very clear: eight official firmware updates over a product's lifespan IS A LOT.
Most manufacturers will maybe release one or two firmware updates and then move on to the next product. MINIX has always been excellent at supporting their TV boxes after the sale.
I've been running FW008 on the U9-H since I purchased it a few months ago and have no issues. I also ran this firmware on my original review box from 2018 and had no problems on that device, either. I won't say there aren't any bugs in this firmware, but nothing that has impacted my life.
So if you decide to go the official firmware route, you're definitely getting a solid, stable operating system for your device.
Community Firmware Updates
My favorite thing about MINIX devices is their community. They have an active forum with over a thousand threads supporting their entire lineup of devices.
After official support for the U9-H stopped, a couple of forum developers got to work on a firmware update based on Android 7.1.
In late 2019, they released the CE-FE001, their first Community Edition Nougat Firmware for the NEO U9-H.
If you're considering updating to this firmware, it's important to note that it's not officially supported by MINIX. That means you won't get the same level of support. That said, through the forums, you can access the developers in a way that you won't get through MINIX directly.
MINIX NEO U9-H Update to Android 9?
Inevitably, there's one question about when there will be an Android 9 (Pie) update for the NEO U9-H.
There won't be.
As I mentioned, MINIX stopped official support for the NEO U9-H and has already moved on to the NEO U22-XJ – which runs Android 9. From a business perspective, updating their older device to Android 9 would steal sales from the U22-XJ.
From a hardware perspective, the chipset that the U9-H uses (Amlogic S912) isn't certified for Android 9. I'd expect any firmware that tried to make it work to be buggy.
That seems to be the case.
I found one case of generic firmware for Android 9 on FreakTab. While some users encountered only minor problems, the developer themselves had several issues ranging from black screens to non-working USB ports.
If you need Android 9 on your TV box, look at the MINIX U22-XJ instead.
---
Video Performance
When I reviewed the MINIX U9-H in 2018, I was impressed with the video quality, which still holds true today…
…for the most part.
Kodi
I have several different test videos stored on my local network at various resolutions.
No matter what I threw at it, playback through Kodi was lag-free and very responsive.
It's worth mentioning that I only streamed from local sources, and my U9-H was hardwired into the network using a 1 GB Ethernet connection.
Amazon Prime Video
Streaming video through Amazon Prime Video was flawless.
In my original review, I wasn't a fan of the interface Amazon used then. It seemed OK on one of their Fire TV devices, but it was cumbersome on a pure Android TV box.
That seems to be a thing of the past, however.
Navigating the new Prime Video interface works well with the U9-H's D-pad remote control. It was easier to go into airmouse mode a few times, but it wasn't necessary to get where I needed to go.
Video playback was quick, rivaling my Fire TV or even my NVIDIA Shield TV.
There were no digital artifacts or lagging. The audio was synced perfectly.
However, there's no 4K support, which is a big complaint. If you're used to seeing 4K playback, this will instantly be a no-go for you.
Netflix
Netflix was frustrating to install, but it worked out better in the end than Amazon Prime Video.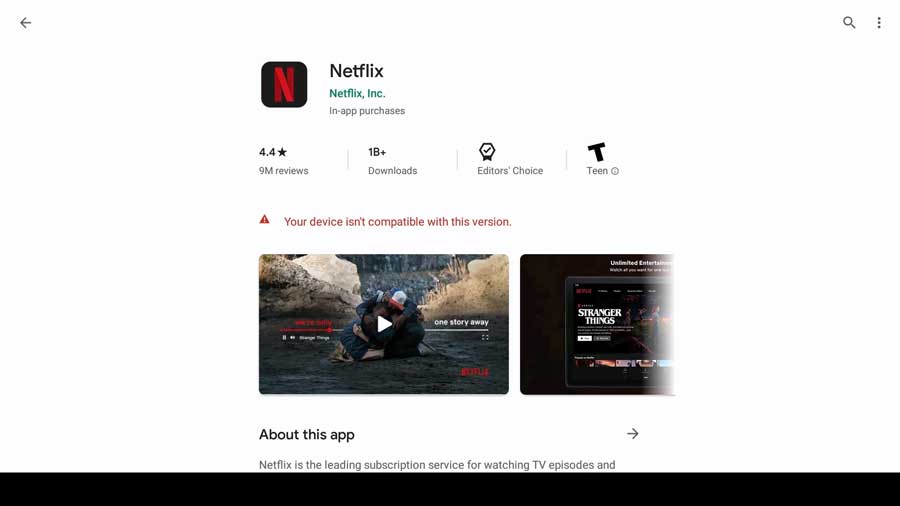 There's never been official Netflix support for the NEO U9-H through the Google Play Store. If you've installed Aptoide TV on your device (read my how-to guide for more info), you can easily install it from there.
Once that small hurdle was jumped, Netflix performed really well. There's still no 4K support, like Amazon Prime Video. But navigating around the interface was super easy.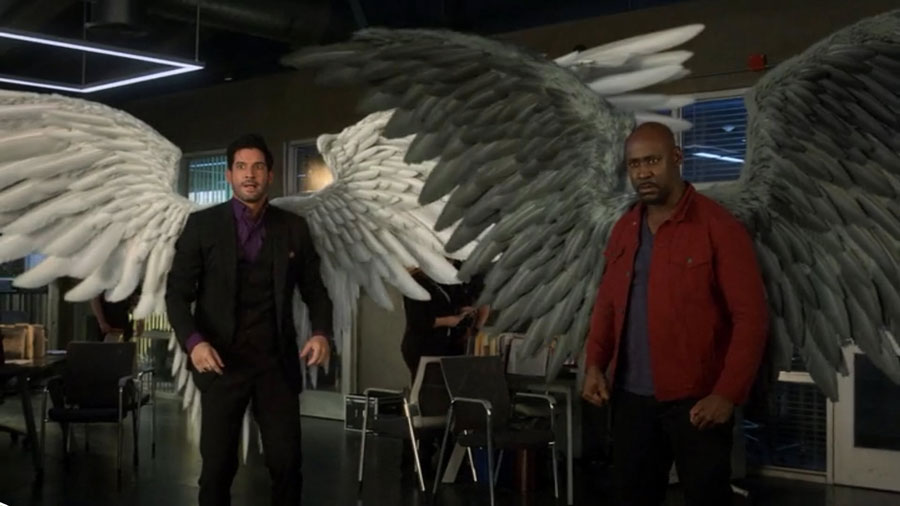 The video playback was quick and sharp.
There were no digital artifacts or audio lag.
---
MINIX NEO U9-H Price: New vs. Used
The U9-H still retails for $129 on major online retailers like Amazon or GeekBuying. That's only $40 cheaper than MINIX's new flagship device, the U22-XJ.
More importantly, it's $50 more expensive than the MINIX NEO T5, a brand-new device. We'll get into a more detailed comparison of both devices in the next section.
The NEO U9-H makes sense if you can pick one up on the used market, however. On eBay, completed listings usually cost between $60 and $100.
This suddenly goes from overpriced to amazing if you can pick up a used MINIX NEO U9-H in good condition for around $60-$70.
Sure, buying a used Android TV box is always risky. There are some things you definitely want to look out for. However, you won't find a better TV box running pure Android in that price range.
---
Performance Comparisons
OK, here's the fun part – at least for me.
I love looking at stuff and figuring out what's the better product using the only metric that matters: how much it costs.
We just discussed what a MINIX NEO U9-H costs, both new and used.
So, I'm going to compare it to two devices in those price ranges to see which is better.
MINIX NEO T5 vs U9-H
Here we will compare a brand-new NEO T5 to a used NEO U9-H. Both cost somewhere in the $75 range, although it's very possible to get a NEO U9-H for less (I did!).
Spec-wise, both boxes are very similar, even though they sport different chipsets. The NEO T5 is based on the Amlogic 4-core S905x2 chipset, while the NEO U9-H is based on the older S912 chipset running 8-cores.
The design of the Amlogic S912 is such that it uses only four cores most of the time but will activate the additional four cores when it needs that extra performance.
Because the four cores in the NEO T5 are faster, performance numbers are very similar between the two devices.
The big difference here is in the operating system. The NEO U9-H runs pure Android, while the NEO T5 runs Android TV.
For most people, that will sway them in one direction or the other.
The NEO T5 is the way to go if you're looking for an inexpensive TV box running the official Android TV operating system. You can check out my review of the NEO T5 here.
However, if you're a fan of pure Android, picking up a used MINIX NEO U9-H will give you the biggest bang for your buck.
MINIX NEO U9-H vs NVIDIA Shield TV
When NVIDIA lowered the price of their base model Shield TV in 2019, it really made it unfair for everybody else. If you're considering spending around $130 on a TV box, then the Shield TV needs to be part of the conversation.
The Shield TV costs about $20 more than a brand-new NEO U9-H.
But for that extra price, you're getting the official Android TV OS from a manufacturer that still offers firmware updates for their original Shield TV that came out in 2015!
Apps are harder to get if you stick to the Google Play Store. Still, you can switch to Aptoide or another 3rd party app store and quickly get a better selection.
The Shield TV has official 4K support for Netflix, YouTube, and Amazon Prime Video. For streamers, that's usually where the discussion ends.
Unless you have a legitimate need to use pure Android over Android TV, save up a little longer and go for the Shield TV.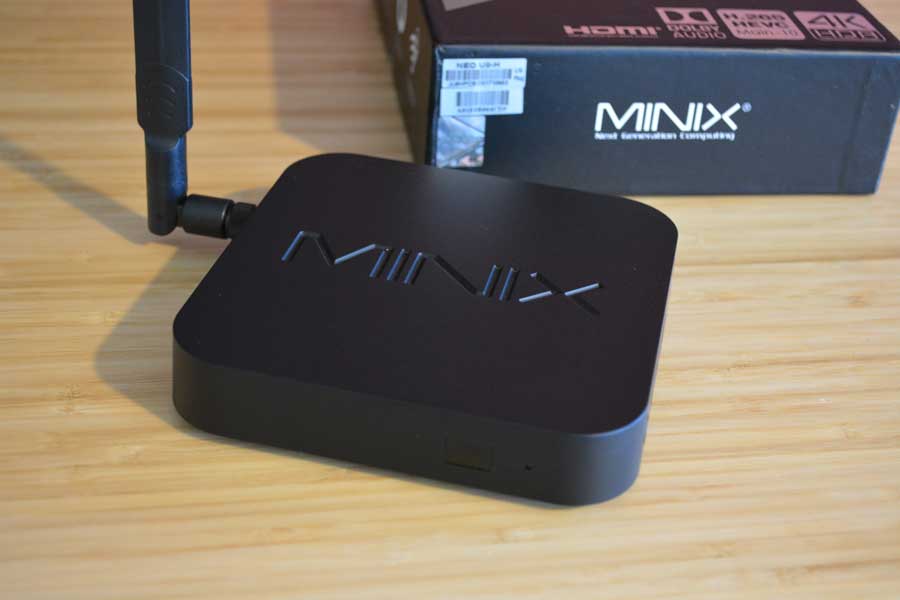 ---
The Verdict: Should You Upgrade?
It's interesting to look back at some older technology and see if it's still worth buying today. When it came out in 2017, the MINIX NEO U9-H was a fantastic TV box, and it's still pretty good today.
I probably wouldn't buy it as my main TV box right now. There are too many other options in that price range that are more appealing.
However, if I was looking for a streaming device for my kid's room to load some Android apps or games for them to play, this is a great option. They're tough to beat at $50-$70 on the used market.
If you pick up an older NEO U9-H, reset it back to factory defaults before you use it. If you follow this quick guide, the process should only take a few minutes.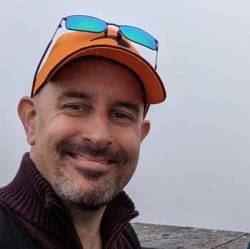 Latest posts by Tim Wells
(see all)