You've probably heard of NordVPN before. It's one of the most popular virtual private network (VPN) services, providing privacy and security to its users online.
In this article, we'll look at how to install NordVPN on your NVIDIA Shield before diving into some of its main features and settings. Finally, we'll answer some questions you may have.
What makes NordVPN one of the best VPNs for the NVIDIA Shield?
Read on to find out!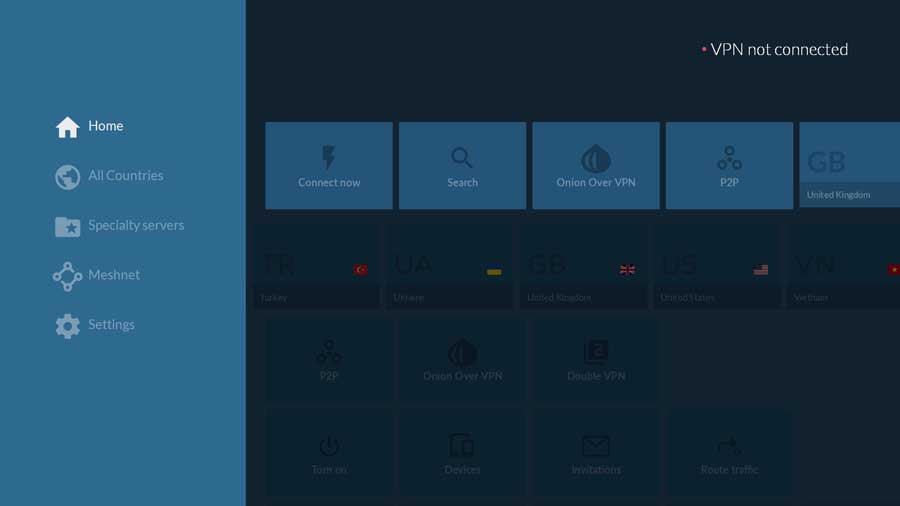 ---
How to Install the NordVPN App on NVIDIA Shield TV
Installing NordVPN on your NVIDIA Shield TV (or other Android TV device) is straightforward, but you'll need to create a NordVPN account first. 
While you can complete the entire process on your Shield TV, using your PC, tablet, or smartphone is better. Otherwise, you'll have to enter your address and billing information on your Shield's remote control, which is very tedious.
Once you've set up your account, you can install the NordVPN Android TV app from the Google Play Store. 
Here are the steps you need to follow:
Go to the Google Play Store on your NVIDIA Shield.
Search for "NordVPN" in the search bar.
Select the NordVPN app from the search results and click "Install."
Once the app is installed, launch it from the app menu.
Log in to your NordVPN account using your credentials.
The first time you connect to a NordVPN server, your NVIDIA Shield will show a pop-up Connection Request message.
That's it!
In the next section, we'll give you an overview of the NordVPN app and how to get the best performance while protecting your NVIDIA Shield TV.
---
Best NordVPN NVIDIA Shield TV Settings
Once you log into NordVPN, you'll see several options along the top menu row.
Connect Now: This will quickly connect to a NordVPN server in your home country. This is your best option if you want the best-performing server and don't care about the specific location.
Search: Here, you can search for NordVPN servers in a particular country, US state, or city.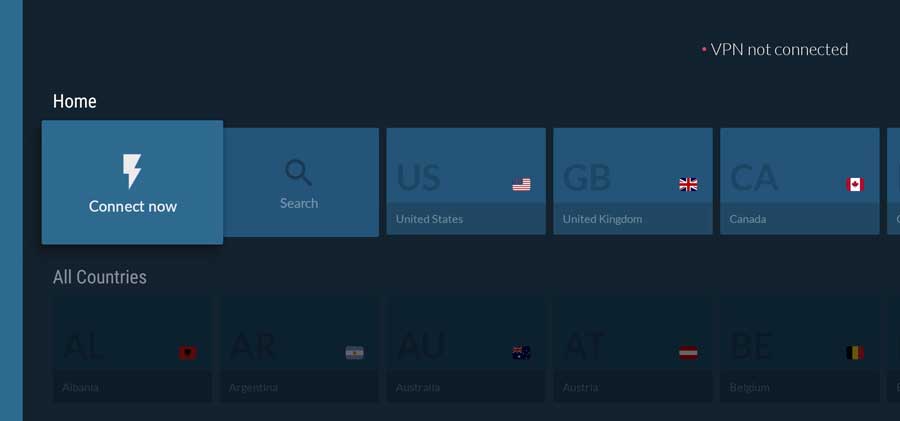 ---
Speciality Servers
NordVPN offers several specialty servers to customize the VPN to enhance your online security, privacy, and streaming experience.
These include:
Streaming-optimized servers: For the best possible streaming experience by offering faster connection speeds and performance optimized for popular streaming services.
P2P servers: For Peer-to-Peer (P2P) file sharing, such as torrenting. They offer unlimited bandwidth and enhanced security features.
Double VPN servers: For extra security. These servers route your internet traffic through two servers instead of one, making it more difficult for anyone to intercept personal data.
Onion over VPN servers: For extra privacy. These servers combine the benefits of Tor with VPN tunneling.
Obfuscated servers: These servers hide when you're using a VPN service. This is useful for bypassing censorship or accessing the Internet in countries restricting VPN usage.
Obviously, some of these are more useful for streaming devices than others. Let's dive into more detail on some of these critical features.
P2P Servers
NordVPN's P2P (peer-to-peer) specialty servers are designed to provide optimized and dedicated support for torrenting and file-sharing activities.
Using NordVPN's P2P servers specifically routes your internet traffic through servers designed with P2P traffic in mind. This can result in faster download and upload speeds and improved performance.
This is a no-brainer if you use your NVIDIA Shield to download torrents or other P2P file sharing. Like the rest of NordVPN's servers, P2P servers use strong encryption and security protocols to protect your activity from your ISP or hackers.
Onion over VPN
NordVPN's Onion over VPN specialty servers combine VPN tunneling with the privacy benefits of using The Onion Router (Tor).
Here's a brief overview if you haven't heard of the Onion Router or Tor.
The Onion Router is a server network that helps users browse the internet anonymously.
The name "onion router" comes from the encryption layers that protect users' online activities. Each server in the network removes a layer of encryption, revealing the next server in the chain until the traffic reaches its final destination. This process is similar to peeling layers of an onion, hence the name "onion router."
This is especially important in countries with heavy surveillance or censorship. This can help access websites or services that may be blocked in certain countries. Journalists and activists also use it to protect their privacy from online surveillance or tracking.
While Tor enhances anonymity and privacy, it doesn't guarantee complete anonymity or security. Users still need to take precautions such as using strong passwords and avoiding sharing sensitive information online.
Double VPN
NordVPN's Double VPN specialty servers are intended for people who want an extra layer of protection.
Connecting to a Double VPN server sends your internet traffic through two servers instead of one. This encrypts your data and disguises your IP address twice.
Double VPN servers increase privacy and anonymity but may result in slower connection speeds. As a result, it's not recommended for simple, day-to-day activities.
Auto Connect
Auto Connect is a feature that automatically connects you to a NordVPN server when you have an Internet connection.
You don't have to manually select a server or click a button to connect to the VPN whenever you want to use it. Instead, the app will automatically connect you to the server based on your configured settings.
You can specify whether you want to automatically connect when you're on WiFi, Ethernet, or both.

It's super convenient, eliminating the need to remember to connect to the VPN or to manually select a server. Not only does this save time, but it ensures that you're always protected by NordVPN's encryption and security features.
Split Tunneling
If you have a Kodi or Plex media server, you'll definitely want to enable Split Tunneling.
Split tunneling allows you to choose which apps use the VPN connection and which will use your regular internet connection. This means some apps get NordVPN's enhanced security and privacy while others get a direct, faster connection.
For example, I have my Auto Connect set to connect to a US-based NordVPN server, so my online activities are protected. But I use Split Tunneling when I connect to my Plex Media Server on my home network.
This allows NVIDIA Shield users to customize their VPN connection based on their specific needs. You get the best of both worlds: privacy and performance.

---
Why Use NordVPN with NVIDIA Shield TV?
NordVPN offers several competitive advantages for streaming device users, including:
Large server network: NordVPN has an extensive network of servers located in countries all around the world. This allows you to access geo-restricted content from different regions for a better streaming experience.
Specialty servers: NordVPN offers a variety of specialty servers, including servers optimized for streaming, P2P file sharing, and Onion over VPN.
High-speed connections: NordVPN's servers are optimized for speed and reliability, so you can enjoy a smooth and uninterrupted streaming experience. Additionally, NordVPN offers unlimited bandwidth, which means you can stream as much content as you want without worrying about hitting any data caps.
Strong security features: NordVPN uses strong encryption and security protocols to protect your online activities from prying eyes, such as your ISP, hackers, and government surveillance. This means you can enjoy a safer and more private streaming experience.
Cross-platform support: NordVPN supports various streaming devices and platforms, including the NVIDIA Shield, Amazon Fire TV, Roku, and more. T
Overall, NordVPN offers a comprehensive and reliable NVIDIA Shield VPN, tailored to streaming device users' needs.
With its extensive server network, specialty servers, high-speed connections, robust security features, and cross-platform support, NordVPN provides a competitive advantage, making it one of the best VPNs for NVIDIA Shield users. 
---
FAQ
Does NordVPN slow down streaming on the NVIDIA Shield?
NordVPN can slow down your internet connection to some extent. However, the impact on your streaming experience depends on factors such as your internet speed, the server you're connected to, and the location of the content you're streaming. In general, NordVPN is designed to provide a fast and reliable streaming experience, and many users report no noticeable slowdowns.
Can I use NordVPN to access geo-restricted content on my NVIDIA Shield?
Yes, NordVPN can help you access geo-restricted content by allowing you to connect to servers in different countries. This can allow you to bypass restrictions and access content ordinarily unavailable in your region.
Can I use NordVPN on multiple streaming devices at the same time?
Yes, NordVPN allows you to use your account on up to six devices simultaneously, meaning you can use it on your NVIDIA Shield and other streaming devices or devices such as your computer, smartphone, or tablet.
How do I choose the best NordVPN server for streaming on my NVIDIA Shield?
NordVPN offers servers optimized for streaming, which you can find by clicking on the "Specialty Servers" tab in the NordVPN app. From there, you can select a server optimized for your streaming service or choose a server based on location, speed, or other factors.
Why use NordVPN instead of a free VPN app?
There are several reasons why you should use NordVPN instead of a free VPN app, such as:
Privacy and security: NordVPN has a strict no-logs policy that has been audited by an independent firm. It also uses strong encryption, a kill switch, and other features to protect your data and identity online. Free VPNs may sell your data to advertisers or third parties, expose you to malware or leaks, or have weak encryption or no kill switch.
Performance and reliability: NordVPN has over 5,400 servers in 60 countries, offering fast and stable connections for streaming, gaming, browsing, and more. It also supports unlimited bandwidth and multiple devices. Free VPN apps may have limited servers, slow speeds, frequent connection drops, data caps, or device restrictions.
Features and functionality: NordVPN offers various features and options for different needs and preferences, such as specialty servers (P2P, Obfuscated, Dedicated IP, Double VPN, Onion Over VPN), CyberSec (ad and malware blocker), split tunneling (trusted apps), custom DNS, etc. Free VPNs may lack these features or offer them only in their paid versions.
Support and service: NordVPN has a responsive and helpful customer support team that is available 24/7 via live chat or email. It also has a 30-day money-back guarantee and regular updates and improvements. Free VPNs may have poor or no support, no refunds or guarantees, or outdated or buggy software.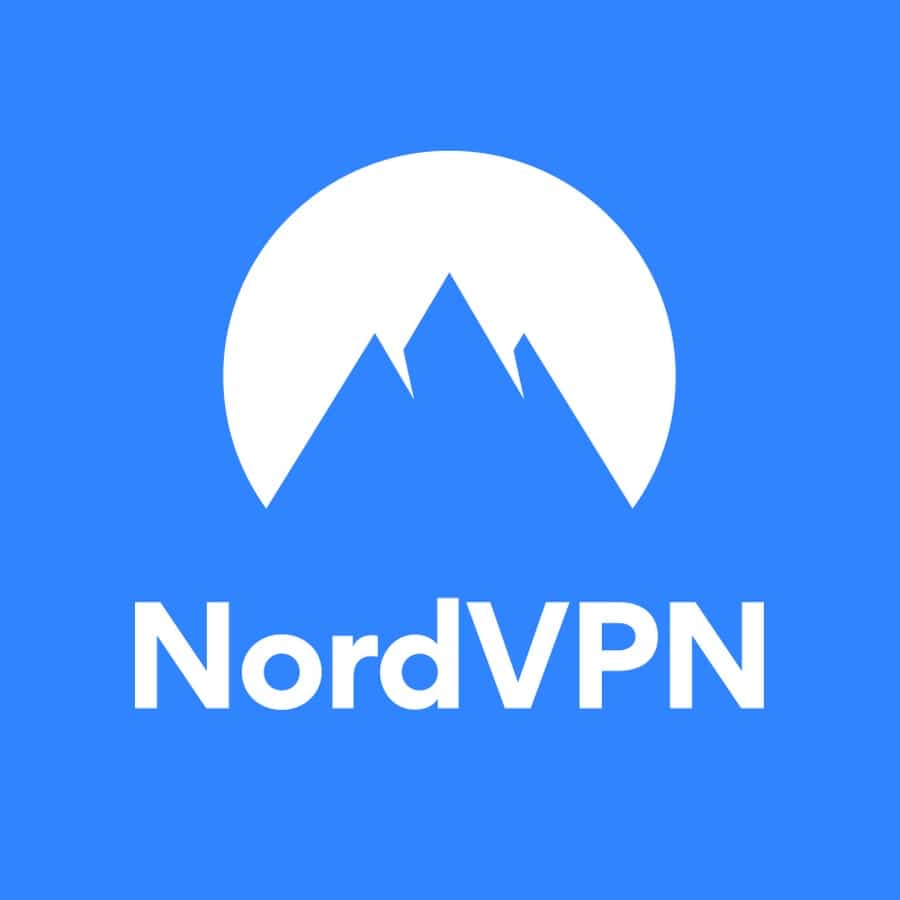 We earn a commission if you click this link and make a purchase at no additional cost to you.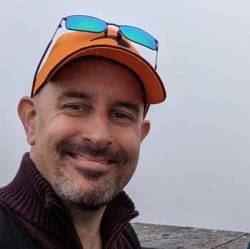 Latest posts by Tim Wells
(see all)