You've probably heard that a VPN can help protect your privacy online. Still, many people wonder if they need a VPN with a streaming device like the NVIDIA Shield.
There are five main reasons why using a VPN on a streaming device like NVIDIA Shield is a good idea:
Access geo-restricted content
Protect your online privacy
Avoid ISP throttling
Avoid targeted ads
Secure public WiFi
In this article, we'll dive into those reasons in more detail. You'll learn how using a VPN on your NVIDIA Shield TV can help keep you safe while giving you greater access to content from around the world.
Let's get started.
---
#1 Access Geo-Restricted Content
One of the main reasons to use a VPN on a streaming device like the NVIDIA Shield is to access geo-restricted content.
It's common for streaming services such as Netflix, Amazon Prime Video, and Hulu to limit content depending on your location. This means that if you are in the United States, you typically have access to different content than someone in the United Kingdom or Canada.
This is especially common with sports broadcasts. If you have a streaming service like ESPN+, your local sports team may be blacked-out because they want you to watch the game on a different service.
However, by using a VPN, you can bypass these geo-restrictions and access content that may not be available in your country.
Connecting to a server in a different location makes it appear as though you are accessing the internet from that location. For example, by connecting to a server in the United Kingdom, you can access content only available to UK viewers.
It's worth noting, however, that not all VPNs are created equal when accessing geo-restricted content. Some streaming services, such as Netflix, actively block VPN traffic, so choosing a VPN with a good track record of bypassing these restrictions is essential.
You may need to experiment with different servers in different locations to find the one that works best for the content you want to access.
---
#2 Protect Your Online Privacy
Anytime you go online, your internet service provider (ISP) can see everything you do. This includes the websites you visit and the content you stream.
Depending on how you use your streaming device, this could get you into trouble.
Using a VPN, however, encrypts your online activities, and your IP address is hidden so your ISP can't see what you're doing online.
How?
A VPN routes your internet traffic through a secure server. This replaces your IP address with the VPN server's IP address, which helps to hide your location and identity from third parties.
It also encrypts your data, making it unreadable to anyone trying to intercept it.
Again, not all VPNs are equally effective at protecting your online privacy.
Some VPNs may keep logs of your online activities, which could be accessed by third parties or subpoenaed by law enforcement.
Choose a VPN that has a strict no-logs policy and is committed to protecting your online privacy. This will help keep your streaming history safe from prying eyes.
What Your ISP isn't telling you…
Your ISP knows more about you than you think!
Your IP address is your online fingerprint. It logs everything you do online and is visible to your Internet Service Provider, the apps & addons you use, and even the government.
Currently, your IP Address 44.200.101.84 in Ashburn is visible to everyone.
Kodi Builds & Addons offer unlimited free streaming content, but there are risks.
Stream safely with Surfshark.
The Best VPN hides your identity and bypasses geo-blocked content and government surveillance while letting you stream your favorite movies buffer-free.
I've tested all the major VPNs on Android TV boxes and recommend Surfshark. It's the fastest VPN for streaming and gives you access to the most geo-blocked content!
SAVE 81% ON Surfshark!!!
Try it risk-free for 30-days on unlimited devices at the same time.
---
#3 Avoid ISP Throttling
Some ISPs may throttle, or slow down, your internet connection if they detect that you are streaming a lot of content. This often results in video buffering and lower resolutions.
Since your internet traffic is encrypted when using a VPN, it is harder for your ISP to detect your streaming or torrenting. As a result, they may be less likely to throttle your internet connection.
However, some ISPs may still be able to detect VPN traffic and throttle your connection accordingly.
It's worth noting that using a VPN can sometimes result in slower internet speeds. This is common when connecting to a server far from your physical location. This is different than throttling, however.
---
#4 Avoid Targetted Ads
Using a VPN with your NVIDIA Shield can also help you avoid targeted ads. Many ads, like those on the Shield TV's home screen, are sponsored content. Some are specifically targeted at you based on your streaming history.
Streaming services and websites often use your IP address to track your location and serve targeted ads. Many users are frustrated because they've paid for a premium streaming device but are still bombarded with irrelevant ads.
Because the VPN server's IP address replaces your IP address, it makes it more difficult for advertisers to identify you. Your location stays private, and you receive fewer targeted ads.
A VPN can help protect your online privacy by preventing third parties from tracking your online activities.
This is especially important if you have personal information stored on your NVIDIA Shield. This can be a link to your Google Drive account or even the login information for your home network.
While you can't avoid ads like those on Amazon Prime Video, using a VPN with your NVIDIA Shield TV is vital if you are concerned about online tracking and using your personal data for advertising.
---
#5 Secure Streaming on Public WiFi
My NVIDIA Shield Pro always stays in my home and is connected to my living room TV. However, I have taken my 2019 NVIDIA Shield TV 'tube' on vacation. It allows me to access my Plex content from my hotel room when I want to watch a movie.
I always make sure to connect my Shield TV to a VPN when I'm using public WiFi networks.
Public WiFi networks, such as those in coffee shops, hotels, and airports, are often unsecured, which means that your data can be intercepted by hackers who may be on the same network.
Since we usually use our NVIDIA Shield TVs on our home network, it's common for people to disable many security features. This leaves our streaming devices vulnerable when we connect to an unsecured network.
Connecting to a public WiFi network using a VPN encrypts your internet traffic, helping to protect your data from hackers trying to intercept it.
This is especially important if you stream content or access sensitive information, such as banking or personal data. Hackers can easily intercept unencrypted data on public WiFi networks, risking your personal information.
---
Wrapping It Up
In summary, using a VPN on a streaming device like NVIDIA Shield can bring several benefits, such as:
Accessing geo-restricted content by allowing you to connect to a server in a different location.
Protecting your online privacy by encrypting your internet traffic and hiding your IP address.
Avoiding ISP throttling.
Reducing targeted ads by hiding your IP address.
Keeping you safe when using public WiFi networks.
Choosing a VPN that meets your needs and has strong encryption and other security features is essential to protect your data.
Check out this article, where I review the best VPNs for the NVIDIA Shield.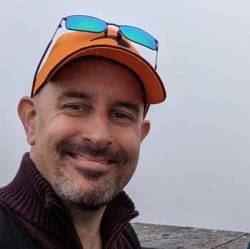 Latest posts by Tim Wells
(see all)