Recently, I had the opportunity to use the Chromecast with Google TV as my daily driver streaming device. That included spending a lot of time with it playing movies and TV shows on Plex.
My wife is a medical student, so we spent a few weeks away from home while she was doing one of her rotations.
I wanted to travel light, so something like the Chromecast with Google TV seemed like the perfect choice.
Sure, it doesn't have as much power as my NVIDIA Shield TV's (find out more about them here), but it be a suitable daily driver?
In this article, I'm going to show you how to install Plex on the Chromecast with Google TV. Then I'll walk you through what it's like using the Plex app, and what the performance is like on a daily basis.
Let's get started.
---
How to Install Plex on the Chromecast with Google TV
Plex is available on the Google Play Store, so installing it on the Chromecast with Google TV is a breeze.
To start, go to the Apps tab on your Google TV home screen.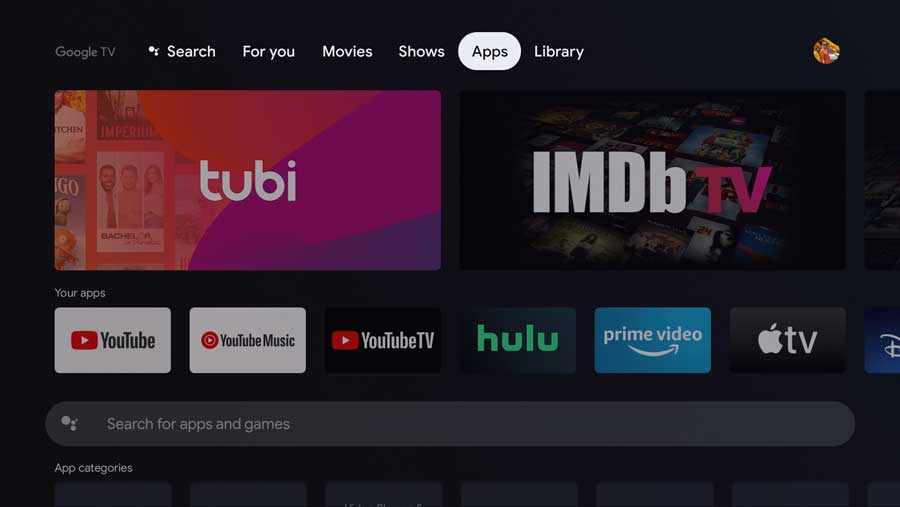 In the "Search for Apps and Games" box, type 'Plex'.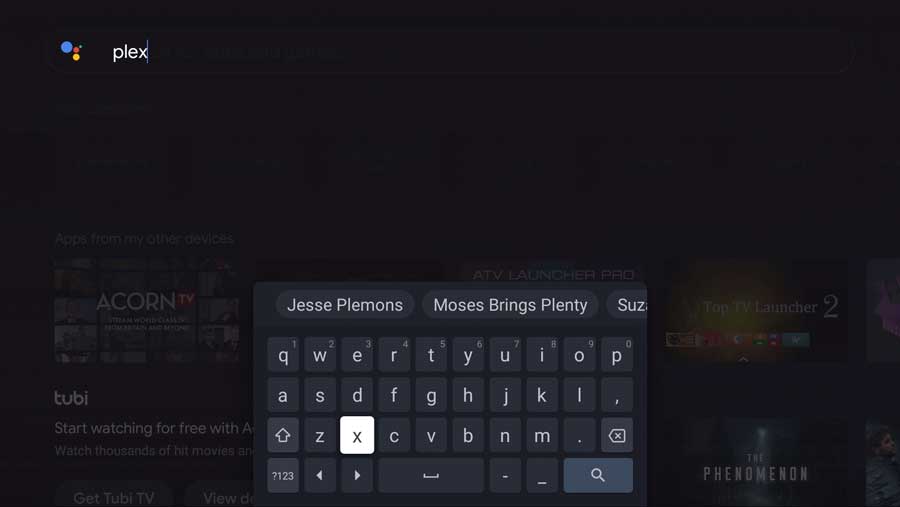 This pulls up the Plex app detail page.
Here you can find out more information about the app, including the download size and version number. You can also see screenshots of the app in action, to get an idea of whether it's right for you.
Click Install to continue.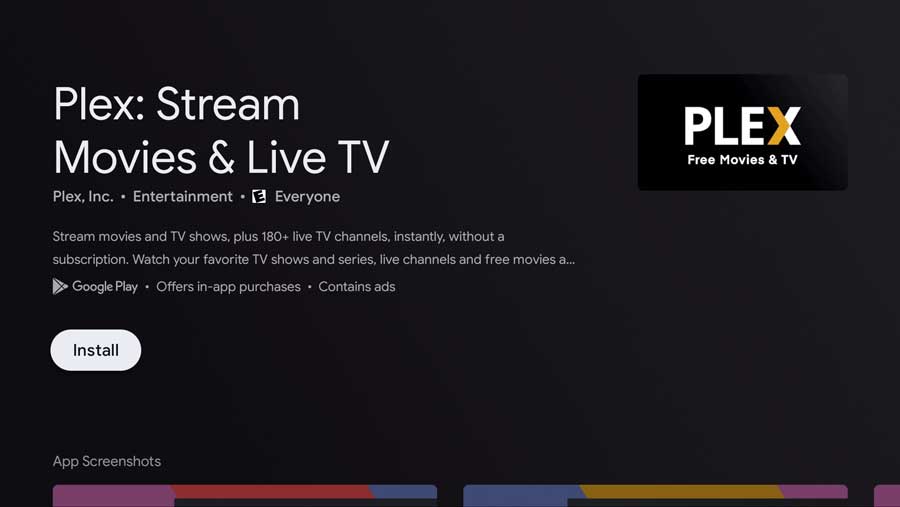 The entire installation process should only take a few minutes.
Once it finishes, you can either open Plex directly from this screen, or go to the 'Your Apps' row and click on the icon to launch it.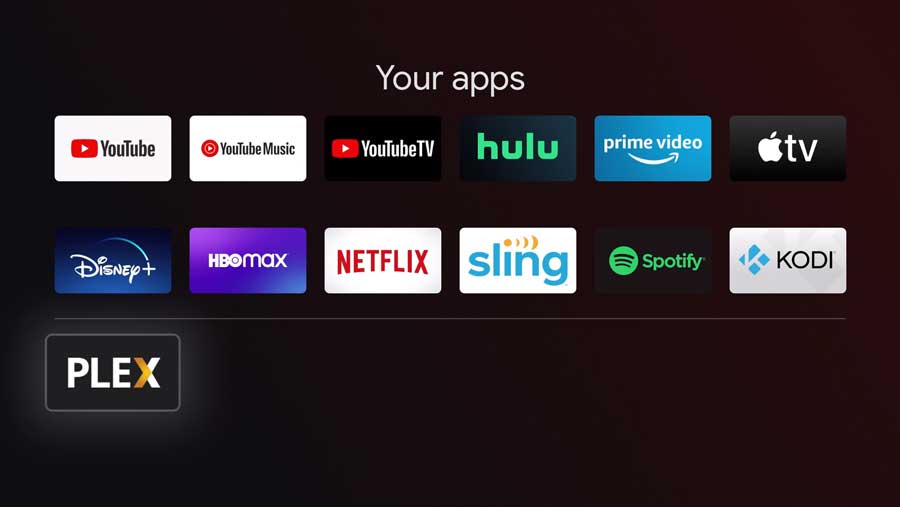 The first time you launch Plex on your Chromecast with Google TV (or any device), it's going to ask you to create an account or sign in to an existing account.
It's free to create a Plex account, and that gets you access to any movies, TV shows, music or photos that you own, as well as selected movies and TV shows that you can stream with Plex for free.
We'll cover that in a bit more detail later on.
Signing in to the Plex App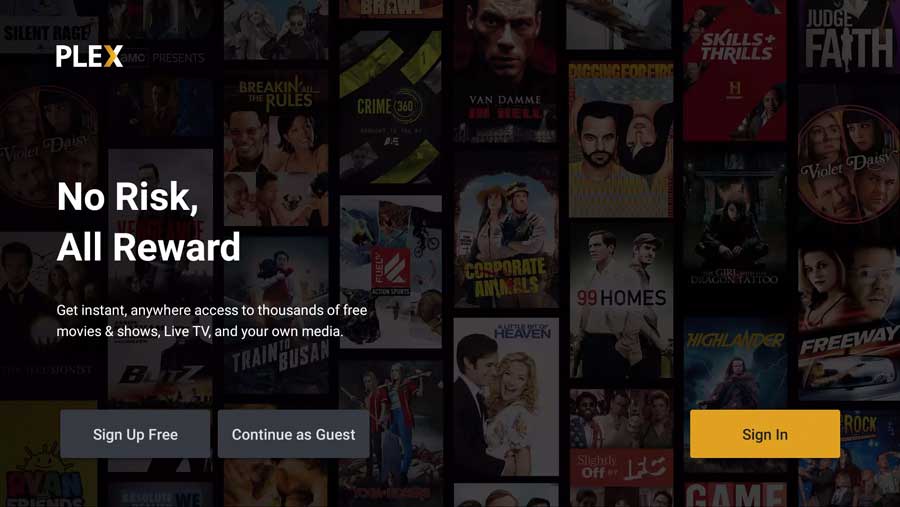 Since I'm a Plex Pass member, signing in and activating the Plex app is super-easy. You can check out my review to find out more about Plex Pass here.
Like many streaming apps (Amazon Prime, Netflix), click on the Sign In button and Plex gives you a four-character code to type in on a browser window. This let's you sign in from a PC or laptop instead of typing out your entire email address and password on your Chromecast with Google TV.
Alternately, you can sign in with your Google account to make the process even simpler.
Just remember, if you have a Plex Pass account that's registered to a different email than your Google ID, you'll need to use that instead.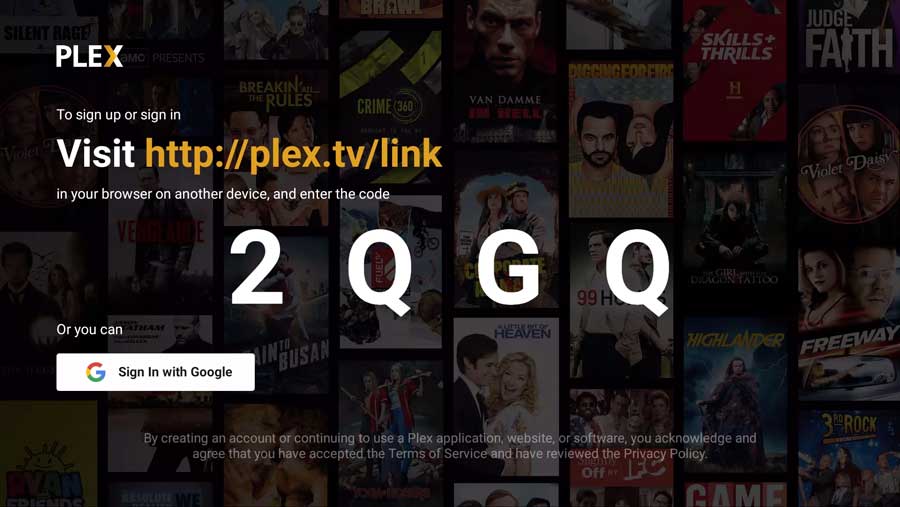 Once you enter the code, the device is now registered to your Plex account and you'll never need to sign in again.
In the next section, we'll cover what it's like to actually use Plex on the Chromecast with Google TV.
---
Using Plex on the Chromecast with Google TV
Let's get one thing out of the way first.
You can only use the Chromecast with Google TV as a Plex client – not as a Plex server.
Your Plex server automatically adjusts (transcodes) your media files to the appropriate resolution for whatever client you're using, and whatever bandwidth you have available.
Put another way, if you're playing a 4K movie on your smartphone, you don't need the resolution to be as high as if you were playing it on a streaming device.
The Plex server makes those adjustments automatically, and the Chromecast with Google TV just doesn't have the power to do that.
But that's not to say that it's not a good Plex client.
To be honest, I was surprised how well it did in my tests.
---
Navigating your Media Library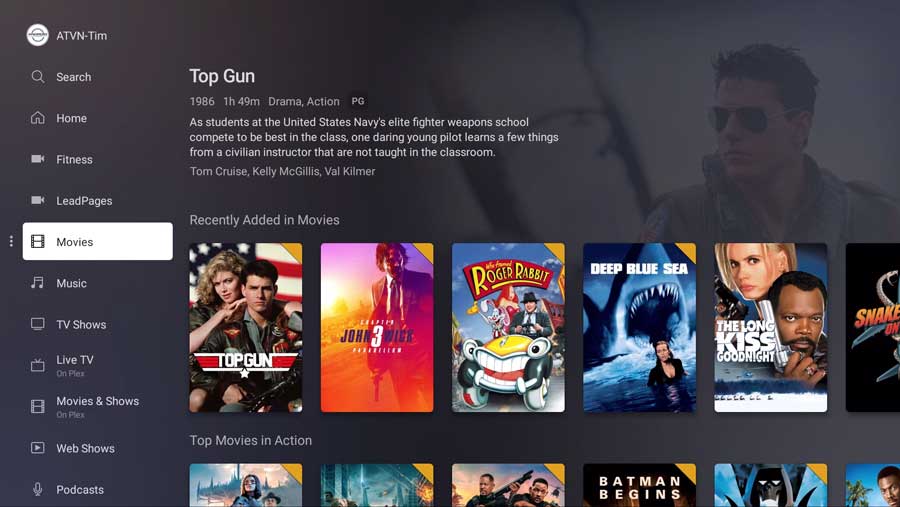 I have about 150 movies in my Plex media library, saved as MKV files at maximum resolution. They're mostly blu-ray rips, but have some newer 4K UHD titles and some older DVD rips in there as well.
That's not a huge media library, but it's big enough that it slows down some Plex clients when I'm scrolling through to find what I want to watch.
Even on my NVIDIA Shield, it takes a few seconds to load all of the media assets and get to the bottom of the screen.
That said…the Chromecast with Google TV wasn't that much slower.
Don't get me wrong, it's not as snappy as my Shield TV, even my 2019 "Tube". But it's not un-usable either, like some devices I've tested.
Overall, I'm pretty happy with the menu navigation and performance.
---
Plex Live TV Channels
I don't spend a whole lot of time watching Plex's live TV channels, but I did want to test them on the Chromecast.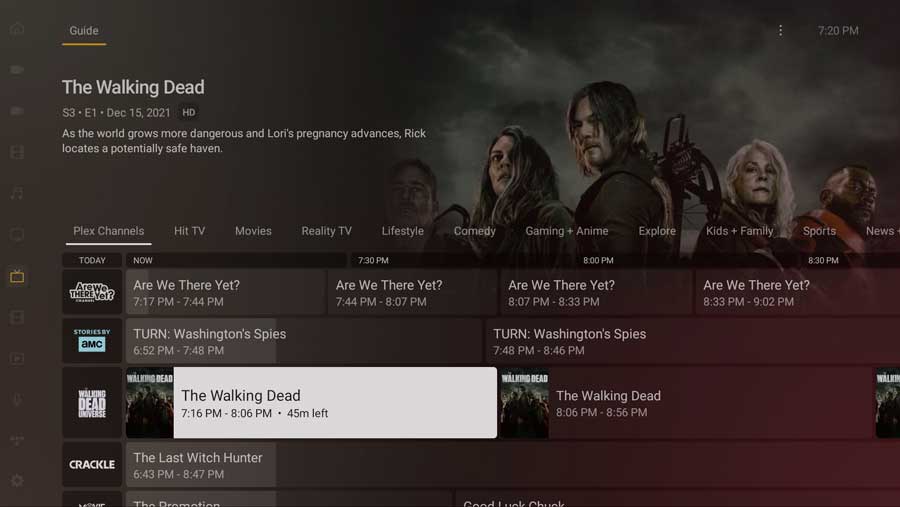 Navigation was pretty smooth, and I honestly didn't find any more delay with the Chromecast than I did with any other streaming client.
Once the video starts, it takes a few seconds for Plex to figure out the best resolution. That part depends largely on your home network and Internet speed.
Here's where a gigabit Ethernet connection would help, but, out-of-the-box, the Chromecast with Google TV only connects via Wi-Fi.
An Ethernet adapter is available through Google, but at $20, that puts the Chromecast in a higher price bracket, and there are better options once you get to that level.
Still, live TV performance is more than acceptable over Wi-Fi.
---
Plex Performance on the Chromecast with Google TV
Performance is subjective, especially on media players. There's no benchmark that will accurately test every scenario, so a lot depends on your personal setup.
Bite My Bits did an amazing review of several popular Plex clients, including the Chromecast with Google TV. I've highlighted a few things he discovered, and also included my thoughts below. If you're serious about using Plex on a daily basis, I highly recommend subscribing to his channel.
Like most Plex clients, the Chromecast with Google TV has no support for Dolby Atmos, or a true passthrough. However, to get those features, you'd need to jump up to the NVIDIA Shield or the Roku Ultra.
At the time he did the review, the Chromecast couldn't play Dolby Vision. However, it's worth noting that the December Chromecast update did fix that, so Dolby Vision promises to be much improved.
Finally, he ranked the Chromecast with Google TV fairly low for 4K playback, but he noted that there wasn't that much of a difference between the best (Shield TV) and the Chromecast.
Personally, I had no difficulty playing 1080p files, skipping back and forth almost instantly. 4K files took slightly longer, but still were fast enough so I wouldn't complain.
The Verdict
The Chromecast with Google TV surprised me. It wasn't as fast as my NVIDIA Shield TV's, but that's to be expected. It's a fraction of the cost and, honestly, it's not designed to compete with the Shield.
However, when you look at the Chromecast vs the Amazon FireStick, or even the Fire TV Cube, it really becomes a no-brainer.
Is the Chromecast with Google TV the best Plex client? No. Not by a long shot.
Is it a great option at under $50?
Absolutely!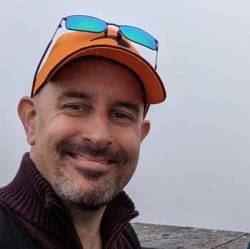 Latest posts by Tim Wells
(see all)