Last Updated on June 22, 2023 by Tim Wells
Sorting through what services would fit your family can be exhausting. You don't want to pay for a service if you only want to watch one or two shows. You also don't want to keep adding service after service and make your monthly bills as expensive as your old cable box.
To help you sort through your options, we'll cover how to watch HBO Max, or Max as it's now called, on the NVIDIA Shield and Android TV. 
Millions of people subscribe to the service, accessing exclusive content, so it may also be the right fit for your home.
---
Max (HBO Max) Overview
HBO Max is a streaming platform similar to older services like Netflix and Hulu. It is available on most newer phones, tablets, computers, and TVs.
The service offers TV shows and movies that are generally exclusive to them, so you won't be able to replace its offerings with a different service.
Some notable shows HBO Max has to offer include HBO original shows and movies, like Game of Thrones or 8 Mile.
They also provide other fan favorites, such as the Harry Potter films, the Studio Ghibli collection, DC Comic movies, Sesame Street episodes, Cartoon Network shows, and Adult Swim shows.
HBO Max offers plans with or without ads. Keeping the ads will save you money at $9.99 a month. But if you prefer to skip the ads, it jumps to $15.99 monthly.
If you can pay for the entire year all at once, they offer a discount, and you could save yourself 20% on the cost of any plan.
HBO Max is offered on smart devices, like iPhones, tablets, laptops, and Smart TVs, such as Android TV. It's also supported by media players like the Rokus or Amazon Fire Sticks.
---
HBO Max Features
The HBO Max app also offers other features and exclusive TV and movie content.
Separate User Profiles
Members of your household can create a personal profile in the app, up to five people per subscription.
If you have children, they can safely make a profile as well.
You can choose a "kids" option while creating an account and determine the suitable content rating. They can stream without worrying about a scary show, inappropriate movie, or an adult ad popping up without supervision.
HBO Max aims to provide users with accessible screening. Each membership can use audio descriptions, closed captions, screen readers, keyboard playback controls, and voice commands.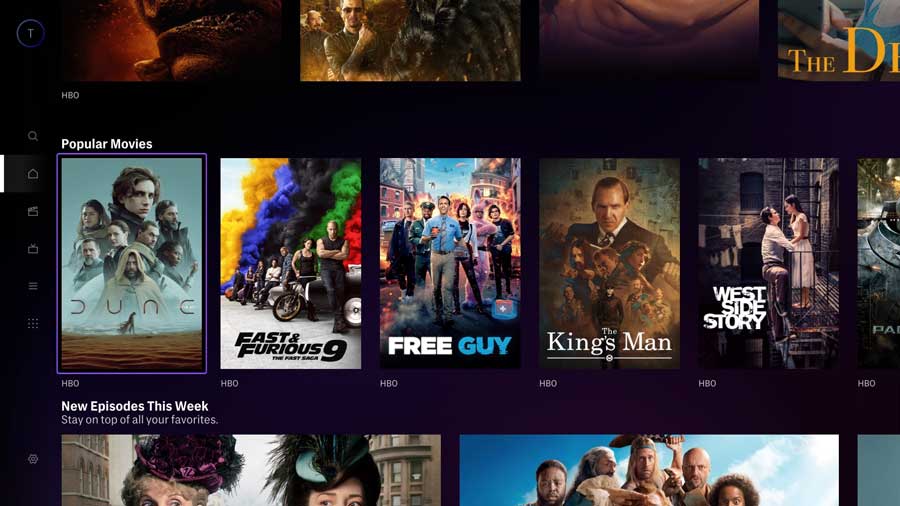 Content
As well as their original HBO movies and TV shows, HBO Max offers over 10,000 hours of streaming content. If you subscribe to HBO Max, you can safely say that you and your family won't be deprived of entertainment.
Within the 10,000 hours of content, HBO Max provides shows and movies that can otherwise be expensive or hard to come by.
Studio Ghibli films are notoriously exclusive, hard to find, and often sold at a high cost. HBO Max is their first streaming partnership, making streaming anime movies more accessible than ever.
You may have been reluctant to give up your traditional cable box because of classic shows like Sesame Street. The good news is HBO Max added the Sesame Street collection to their library and plans to put out brand new episodes on the platform. Your kids won't have to miss out on the classics you grew up watching.
Your older kids (or kids at heart) can also keep their cable favorites. Cartoon Network paired up with HBO Max and brought over all the classics, like Adventure Time. They are planning on releasing new shows and episodes, as well.
For adults, Adult Swim is also part of the HBO Max bundle. There's no need to give up on shows like Family Guy and Robot Chicken, which have been on the air for over 20 years.
Harry Potter fanatics will also rejoice that a streaming service will finally let you binge all eight movies. No more waiting for Christmas marathons on cable, no more sitting through endless commercials, and no more DVDs taking up your shelves.
Are you a superfan of superheroes?
HBO Max is the only service offering the DC Comic collection. Be the first person to see The Batman outside of theaters. Plus, as they compete with the popularity of Marvel TV shows, they will be rolling out brand new DC Comic TV shows that you won't want to miss out on.
---
How to Install HBO Max on NVIDIA Shield
HBO Max is available for the NVIDIA Shield TV and Shield Pro through the Google Play Store.
To install HBO Max, go to the Apps tab on the NVIDIA Shield home screen. Then click on Open the Google Play Store.
Search for HBO Max and click Install to start the installation process.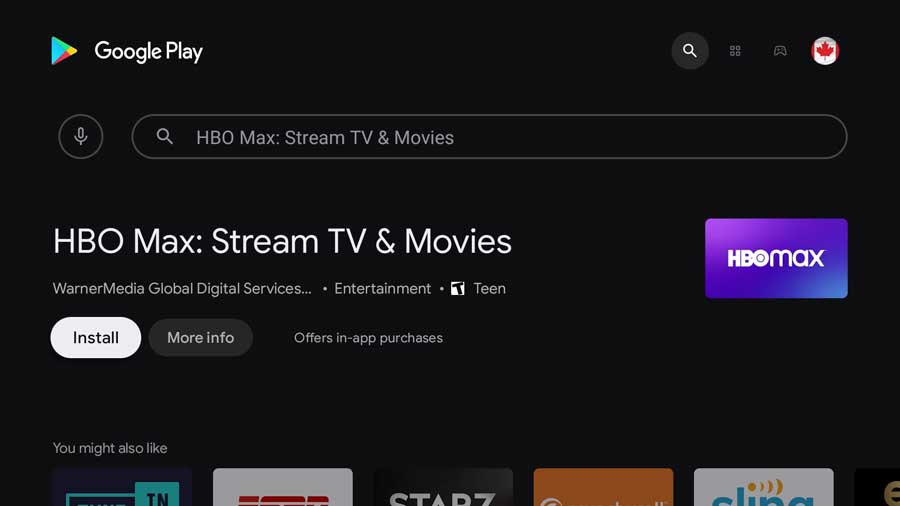 Once the installation completes, HBO Max will appear in the Apps tab.
---
FAQ Section
Where to find the latest HBO Max APK files
Max (HBO Max) can be installed from the Google Play Store or alternative app stores like Aptoide TV. To download the latest HBO Max Android Package Kit (APK) files, users can go to APK Mirror.  
What to do when HBO Max stops working?
HBO Max might stop working for several reasons. First, checking your device's WiFi connection is always best to ensure the issue isn't an easy fix. You can check your device's settings and reset the router.
If your WiFi connection isn't the problem, ensure there aren't too many people streaming from your subscription.
While the subscription has enough room for five people, sometimes that doesn't fit your big family, or you may have shared your account details. It might not work if the service can tell that more than five devices are streaming.
If those aren't the problems, it's time to head to HBO Max's website to go through their troubleshooting services.
They have details for any device that you can stream HBO Max on. You may have to call or email for tech help, but that is usually the last-case scenario.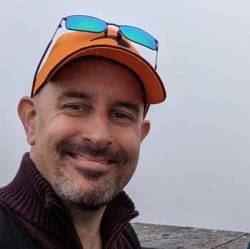 Latest posts by Tim Wells
(see all)