I used to get really frustrated when I sideloaded an app on my Android TV and then found out that it wouldn't work with the normal remote.
Some apps will let you use the D-pad to move the cursor around the screen. To me, that's the perfect solution when you don't want to hook an air mouse to your Android TV.
Recently, I found an app that let's you do just that: Mouse Toggle for Android TV.
It's been out for a while, but kind of flew under my radar.
If you've been searching for a way to have a virtual mouse pointer that you can control with your Android TV remote, then stick around.
In this article, I'm going to give you a brief tour of some of the cool features of the Mouse Toggle app. I'm also going to walk you through the installation process.
But first, let's take a look at why it's important to get the right version of Mouse Toggle for Android TV.
Why You Need Mouse Toggle Version 1.52 APK
Let's start off with the most important tip.
Android TV users must use version 1.52 of Mouse Toggle.
Like in many apps, the update to Android TV 8 (Oreo) caused some bugs in Mouse Toggle. The developers created version 1.52 specifically to fix those bugs. As an added benefit, it also added some additional device support for the Mi Box S.
Unfortunately, it's pretty easy to find older versions of the app, but harder to find version 1.52.
Mouse Toggle is a premium app in the Google Play Store that costs $2.99. So, I tried to find a free version that I could download from somewhere else. Not that I'm opposed to paying for an app, but I want to make sure it's worth it first.
At the time I'm writing this, Aptoide TV only has version 1.51. I also wasn't able to find the APK for version 1.52 from a site that I trusted.
That left me with paying the $2.99 and downloading it from the Google Play Store.
---
How to Install Mouse Toggle on Android TV
There is a bright side, though.
Because it's available in the Google Play Store, installing Mouse Toggle is extremely easy.
Start by opening the Google Play Store app and searching for Mouse Toggle.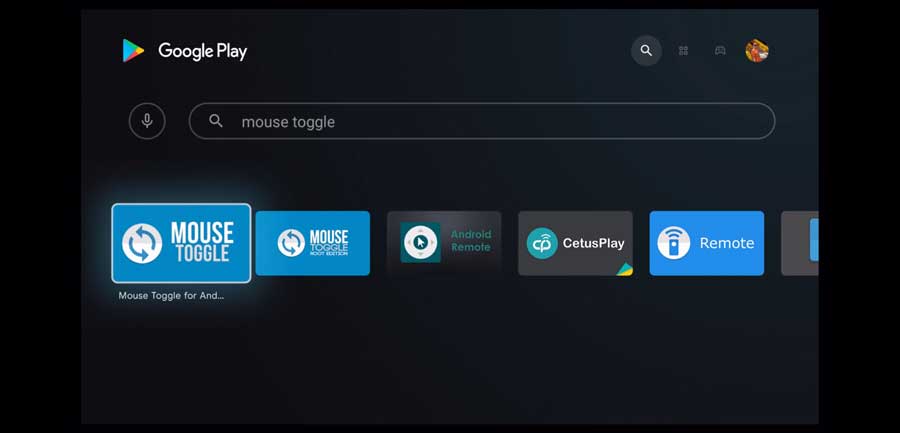 You should see two versions of the app. The first is for stock Android TV's. The second version is for rooted Android TV's.
If you're not sure if your device has been rooted or not, you can follow this guide. Then you'll be able to install the right version of the app.
I haven't tested the Root Edition of Mouse Toggle, but the developer's website does mention that it has limited gamepad support. The regular version does not support gamepads.
Click the price button to go to the payment screen. There you'll need to provide a credit card or have a credit on your Google Pay Balance.
The download will begin automatically once you've paid for the app.
The APK file is only 1.25 MB, so the installation is extremely fast.
Once it finishes, you can open Mouse Toggle directly from inside the Google Play Store.
---
Enable the Mouse Toggle Service
Once we've finished installing the Mouse Toggle app, we need to enable it through the Accessibility settings menu.
In most cases, you can do this right from a button inside the app. However, I'm also going to show you how to get there manually if you get an error message.
To start, click on the Open System Settings button.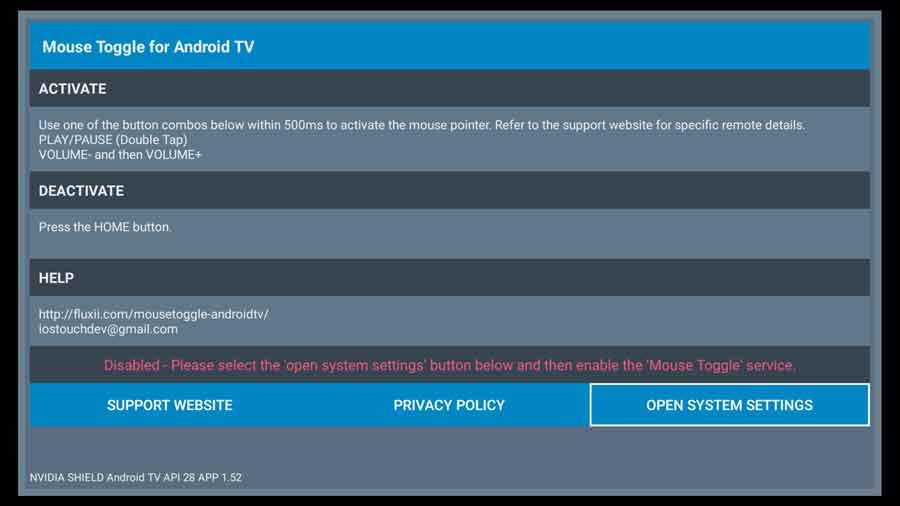 This will open up a separate tab that explains exactly what permissions you're enabling and how Mouse Toggle will use them.
If you're OK with those permissions, click on the Continue button to go directly to the Accessibility settings menu.
Unfortunately, I got an error message saying "You don't have an app that can do this."
If you get that error message, don't worry. It's pretty common and easy to work-around.
Exit out of Mouse Toggle and go back to your Android TV home screen.
Open the Settings menu using the gear icon in the upper right-hand corner of the screen.
Click on Device Preferences.
Then click on Accessibility.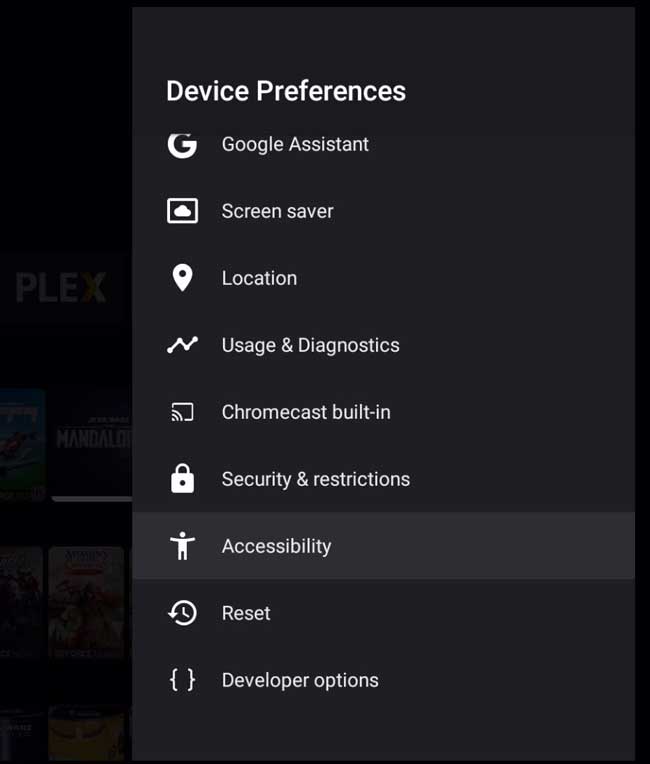 Under Accessibility, scroll down until you see an entry for Mouse Toggle.
Click on it to open up the Mouse Toggle settings menu.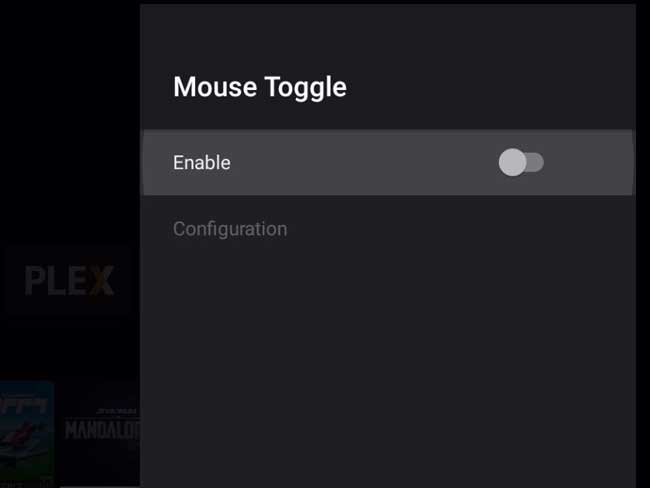 This is disabled when you first install Mouse Toggle. Click Enable to slide the toggle to the right and turn on the service.
Next you'll get a full-screen warning asking you to confirm your decision.
Since Mouse Toggle has permission to look at the contents of your TV screen, Android wants to be very sure that you want to enable the service.
Assuming you do, click OK to continue.
Once the service is enabled, exit out of the Settings menu and go back to your Android TV home screen.
Mouse Toggle runs in the background, so you don't need to open the app for it to work. However, if you do, you'll see that it's enabled in a message box near the bottom of the screen.
---
How to Use Mouse Toggle on Android TV [NVIDIA Shield]
Now that we've got Mouse Toggle installed and the service enabled, let's start using it!
As I mentioned earlier, this app works in the background, so it'll be ready when you are. You'll never need to open the app first.
Mouse Toggle lets you toggle back and forth between normal remote mode and mouse mode using a specific combination of button.
Here are a couple of examples:
2015\2017 NVIDIA Shield remote: tap the volume slider four times.
2019 NVIDIA Shield remote: quickly hit the Volume Up button, then the Volume down button OR press the Play\Pause button twice.
Google Nexus player: tap the Play\Pause button twice.
Mi Box S: quickly hit the Volume Up button, then the Volume down button.
Getting out of mouse mode is usually the same process, only with a long-press at the end. Alternately, you can press the Home key once and that will also toggle you out of mouse mode.
While you're in mouse mode, moving the D-pad will move the mouse pointer. Simply push up on the D-pad to move the mouse cursor up the screen.
The mouse pointer itself is pretty large, so it's easy to read – even from a distance.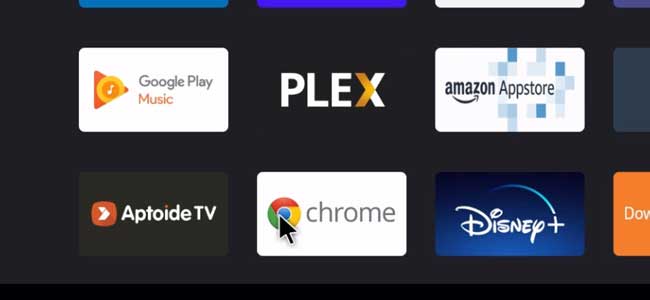 Overall, Mouse Toggle for Android TV is an app that does one function, and does it well.
If you're frustrated that you don't have a mouse for your Android TV when you need one, then this is definitely worth checking out.
However, if you're looking for a more robust solution, then an air mouse might be what you're looking for. An air mouse is a remote control with a built in gyroscopes. You can use it like a normal remote control, but switch over to air mouse mode when you need it.
To find out more, check out my remote control roundup where I bought ten of the most popular air mice on the market to see which one was the best for Android TV!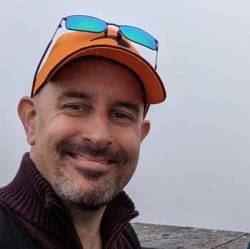 Latest posts by Tim Wells
(see all)