It's easy to find a cheap Android TV box. A quick search on Amazon returns almost five hundred of them.
It's easy to find a great, high-end Android TV device.
You can check out my list of the best Android TV boxes here, or just buy the NVIDIA Shield TV and call it a day.
But it's A LOT harder to find a good Android TV box that's still cheap.
Over the years, I've tested dozens of TV boxes. Some have been great, but some have been absolute garbage.
In the past few years, we've gotten some excellent streaming devices that run the official Android TV operating system and have outstanding 4K performance without breaking the bank.
So in this article, I will list my picks for the best, cheap Android TV box at a few of the most popular price points.
If you want to get right to it, you can skip to the winners. Let's talk about why you might only need a cheap Android TV box.
---
Why Would You Want a Cheap Android TV Box?
I love my NVIDIA Shield TV, but it's not for everyone.
For starters, the $150 price tag is a little much to swallow. Especially if you're only looking for an Android TV box for a spare TV or something your kids can use.
Or maybe you're looking for something to give your aging parents. You need something that will be easy to use but not something that's going to be too expensive.
And you definitely don't need a gaming Android TV box powerhouse like the NVIDIA Shield TV Pro.
If all you plan on doing with your Android TV box is basic streaming, then there's no need to break the bank. You want something that has good performance at a reasonable price.
If it happens to play videos in 4K, the more, the better!
BTW, don't worry…all of my top picks have excellent 4K playback, except for one. If 4K playback is a deal breaker, you only need to spend a little more to upgrade.
These Android TV boxes may be cheap, but they're no slouch in the performance department.
---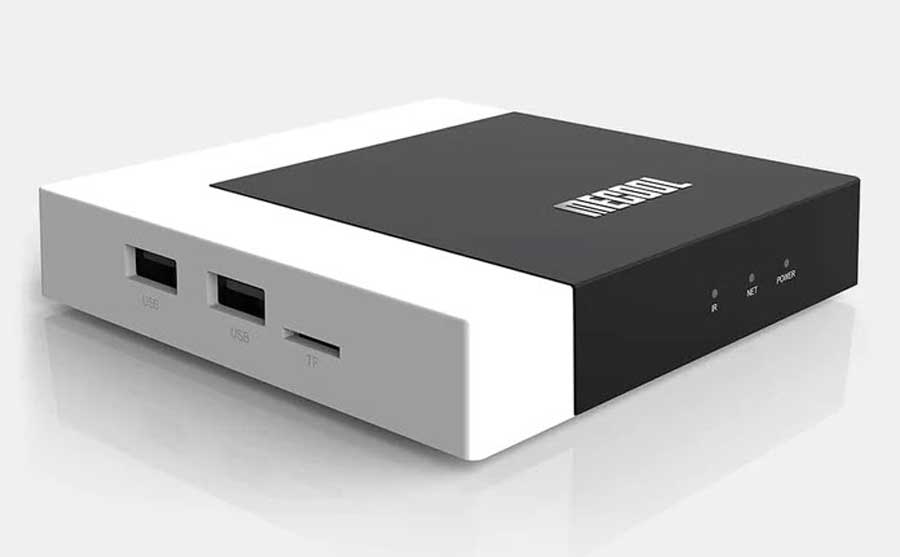 Best Cheap Android TV Box Under $100: Mecool KM7 Plus
Alright, so you're hunting for the best Android box that doesn't break the bank? Look no further than the MECOOL KM7 Plus. This little dynamo, priced under $100, seriously packs a punch!
This price point used to be dominated by the Xiaomi mi Box S, but other affordable android tv boxes have stepped up to take its place.
The MeCool KM7 Plus runs on Android TV 11 and comes with Google TV, so you've got all your favorite streaming platforms, like Netflix, right at your fingertips. And with a powerful Amlogic S905Y4 Processor, 16GB of internal storage, and 2GB DDR4 RAM, this box has got the guts to handle your binge-watching marathons.
Now, let's talk about connectivity. You've got dual-band WiFi, a standard Ethernet Port, a couple of USB ports, a microSD slot, and even Bluetooth 5.0. Whether you're a cable guy or a wireless fan, the KM7 Plus has you covered.
The cherry on top? This box supports 4K HDR & HDR+ content.
So, your favorite shows and movies? They're going to look fantastic.
Now, it's not all sunshine and rainbows. The KM7 Plus could do with a bit more storage space and RAM for future-proofing. Google TV is a bit of a space hog, but the KM7 Plus lets you expand your storage with external drives. Plus, you can use third-party launchers to customize your user interface just the way you like it.
And for all you speed demons out there, the KM7 Plus offers super quick WiFi speeds for both downloading and uploading. Even when you're streaming 4K video, this box stays responsive and lag-free.
Sure, there are a couple of downsides. There's no USB 3.0, Dolby VISION, and MECOOL isn't great about sending updates. But hey, for under $100, the MECOOL KM7 Plus is a fantastic little box that's got a whole lot to offer!
Pros:
Powerful Amlogic S905Y4 Processor
16GB of internal storage and 2GB DDR4 RAM
Certified for Netflix 4K HD and Amazon Prime
Cons:
No Dolby VISION support
No USB 3.0
MeCool KM7 Plus 4K Android TV Box
Android 11.0 Google TV system
Google Assistant and Chromecast Built-in
2GB DDR4 +16GB EMMC
Support thousands of Apps for the big screen with Google Play Store
Built in lots of content and entertainment, such as YouTube, Disney Plus, etc
We earn a commission if you click this link and make a purchase at no additional cost to you.
Runner Up (Under $100): Formuler Z10
The Formuler Z10 represents another runner-up option in the Android TV box market, with the MeCool KM7 Plus still holding the crown. While the Z10 has its share of impressive features, it falls short in offering the same value for money compared to the KM7 Plus.
The Z10 has a Realtek RTD1319 CPU and an ARM G31 MP2 GPU, backed by 2GB DDR4 RAM running at 2400MHz. Although this has decent performance, it doesn't match the KM7 Plus's 4GB RAM. You may notice performance drops when running multiple apps simultaneously.
Additionally, the Z10's 8GB storage will feel cramped compared to the KM7 Plus's 64GB, limiting the number of apps and media files you can store. If you want to play games, you may feel especially limited.
While the Formuler Z10 offers a compact and solid design, fast performance, and a range of features, it doesn't quite match MeCool's value for money. However, if you want a reliable, affordable Android TV box, the Z10 remains a viable runner-up.
Check the latest price on the Formuler Z10 here.
---
Best Cheap Android TV Box Under $75: BuzzTV Essentials E2
The BuzzTV Essentials E2 Android Box really delivers bang for your buck, and it's our top pick for the best Android box under $75. This device isn't just a budget option – it's a high-quality entry-level box that delivers superb value.
What's to love about the Essential E2? Well, it comes with a good 2GB of RAM and a solid 16GB of internal storage. It also supports both 10/100 LAN and dual antenna WiFi, so you've got flexibility in your connection options.
This Android box is designed with a sleek look that will fit right in with your other gadgets. The Essentials E2 TV box has a neat hexagon design, adding a bit of personality to the device. It includes a power supply and a 3′ HDMI cable, so you have everything you need to get started.
The voice control remote is really cool and is comfortable to hold. It's packed with features, including IR and Bluetooth connectivity, and the buttons are all conveniently located, making navigation a breeze.
In terms of performance, the E2 won't light the world on fire, but it holds its own. It's powered by an S95X3 chipset and supports HDMI 2.1. It's also got a USB 3.0 and a USB 2.0 connection.
Overall, the Essential E2 Bus TV Android Box is a fantastic choice for those looking for an affordable yet quality Android box. It has all the features you need, is easy to use, and delivers a smooth and enjoyable viewing experience.
It proves you don't need to break the bank to get a great Android box!
Pros:
Sleek, modern look with a unique hexagon design
Strong performance from the Amlogic S905x3
Cons:
Older version of Android OS
Limited storage
No Bluetooth
BuzzTV Essentials E2
Amlogic S905x3
Android OS 9.0
2GB RAM / 16GB Memory
Optical Output
Dual-Band 2x2 Wi-Fi
We earn a commission if you click this link and make a purchase at no additional cost to you.
Runner Up (Under $75): MeCool KM2
The MeCool KM2 Plus Android TV box is a solid streaming device but is narrowly edged out by the BuzzTV Essentials E2.
Although the KM2 Plus boasts an impressive feature set with an upgrade to the S905X4-B CPU, Android TV OS 11, official Netflix 4K certification, and support for 4K streaming across major platforms, its performance doesn't quite match up to its specs.
The new CPU offers only minor improvements in audio processing and video decoding. Despite running on the latest Android TV version, the interface can quickly become cluttered with ads unless updates are immediately disabled.
Compared to the Essentials E2, the KM2 Plus has the same amount of RAM and internal storage, but navigation feels more sluggish.
The KM2 Plus is also more expensive, priced under $100, while the Essentials E2 is under $75.
Given the slight performance increase and the same storage capabilities, it's hard to justify the additional cost, especially when cheaper alternatives like the Chromecast with Google TV offer similar performance.
Check out my review of the MeCool KM2 here or check the latest price here.
---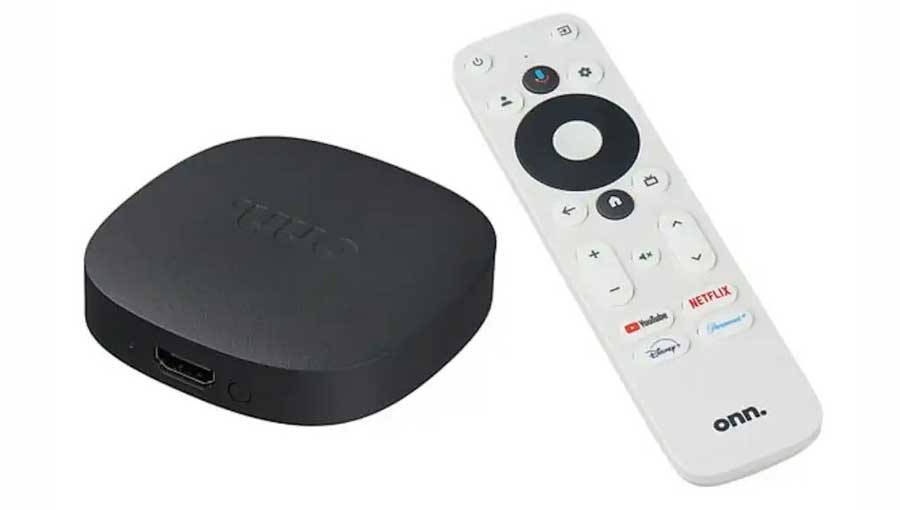 Best Android TV Box Under $50: onn. Google TV 4K Streaming Box
The onn. Google TV 4K Streaming Box easily wins our "Best Android box under $50" category. This new model, priced at an incredibly affordable $19, offers excellent features that give users the best bang for their buck.
This deceptively-small 4K streaming box operates on Android TV 12 and Google TV OS. It has a Quad-core Cortex-A35 CPU, a Mali-G31 MP2 GPU, 2 GB RAM, and 8 GB of internal storage.
Included is a Bluetooth remote control with shortcut buttons to popular apps like YouTube, Netflix, Disney+, and Paramount+.
It's compatible with Google Assistant and supports 4K UHD resolution TV streaming and Dolby Audio for an impressive viewing and listening experience.
Unlike many cheap Android boxes, the onn Google TV 4K streaming box is both Google and Netflix certified. This means you won't be limited to SD content on those popular streaming platforms.
Like other Android TV devices, it includes Chromecast Built-In, which allows users to cast media from other devices to their smart TV too. It supports sideloading, so you can install apps that aren't found on the Google Play Store. Finally, the built-in Google Voice Assistant further enhances the user experience.
Despite its modest price, the onn. Google TV 4K Streaming Box delivers impressive performance, value, and versatility, making it the top choice in the under $50 category.
Pros:
Exceptional value at just $19
Supports 4K UHD resolution streaming
Netflix Certified
Cons:
Limited internal storage
Comes pre-installed with a number of apps
Runner Up (Under $50): Fire TV Stick 4K Max
The Amazon Fire TV Stick 4K Max is a great runner-up option – but only if you can find it on sale. The list price for this device is over $50, but Amazon will occasionally offer it for considerably less. Although still more expensive than the onn Google TV 4K Streaming Device, it becomes a more appealing alternative.
Unfortunately, while you can buy them online at Amazon, you can't buy FireSticks at Walmart due to the ongoing feud between the two retail giants.
Specs-wise, it still only has 8 GB of internal storage. While it has a considerably more powerful processor, support for WiFi 6, and 2 GB of RAM, it's hampered by a poor user interface laden with ads and an ineffective internal storage expansion feature.
Don't get me wrong, this is the most powerful Amazon streaming stick with an impressive feature set. Still, the Fire TV Stick 4K Max doesn't quite offer the same value for money as the onn Google TV 4K Streaming Device.
Check the latest price on the Amazon Fire Stick 4K Max here.
Amazon Fire TV Stick 4K Max
40% more powerful than FireStick 4K, for faster app starts and navigation
Watch in vibrant 4K Ultra HD with support for Dolby Vision, HDR, HDR10+ and Dolby Atmos
Stream more than 1 million movies and TV episodes from Netflix, Prime Video, Disney+, Peacock, and more
Watch live TV, news, and sports on SLING TV, YouTube TV, IMDb TV, Pluto TV, Tubi, and more.
We earn a commission if you click this link and make a purchase at no additional cost to you.
---
What Makes a Great, Cheap Android TV Box?
What separates a great Android TV device from the hundreds of other cheap devices?
A couple of things, actually.
Streaming Content First
The first thing to look for in a cheap Android TV box is to ensure it runs an operating system designed for streaming first.
Usually, that means the official Android TV operating system, although Amazon's Fire OS is also a great substitute.
Most of the other Android TV boxes here don't actually run Android TV. They run the same vanilla Android OS that you have on your Samsung or Pixel smartphone.
The trouble is, vanilla Android isn't designed for your TV screen. It's designed for your phone or tablet. By contrast, the official Android TV OS is super-simple for new users to pick up – especially those that aren't that technical.
If you're just starting with Android TVs, I have a beginner guide here that will quickly get you up to speed.
Don't get me wrong. TV boxes running pure Android can be great. However, I recommend them to experienced users or people who want to tweak their devices and get them running exactly how they like them.
Frequent Updates
No matter what device you get, it should get better over time.
Google releases new versions of the Android TV operating system regularly. However, some devices get updates faster than others.
Additionally, your manufacturer should release new firmware updates that fix simple bugs or provide additional functionality.
Either way, you want to ensure that your streaming device's manufacturer has a good history of keeping their devices running smoothly.
Great Customer Support
Similarly, when you have problems, you want to be sure that your manufacturer will be there when you need them.
That can be something as simple as an online chat with an agent or (better yet) someone on the phone to help walk you through your problems.
Some manufacturers will only have email support. It's not the best, but it's better than nothing.
Finally, don't underestimate the value of an active community. Whether that's a Facebook group, private forum, or subReddit, you can find a ton of valuable information to help you get the most out of your Android TV box.
Support for Apps & Services
You can have the best device in the world, but it's not right for you if it doesn't have the apps and services you want.
When it comes to streaming devices, you also need to make sure that it's certified to run the streaming services you want to use.
What does that mean? Let's pick on Netflix.
Netflix only certifies a handful of devices to run their apps. You can get Netflix on most Android boxes, especially following my guide. However, you may be limited to standard definition if your device isn't one of their chosen few.
That eliminates most of the cheap Android TV boxes you will find.
If you want to get true HD or 4K streaming on your Android box, make sure that it has full support for the apps and services you like.
---
Wrapping It Up
No matter what your budget is, there's a great Android TV box out there for you.
All it takes is a little know-how, and this handy guide to help you find the best value Android TV device for the money.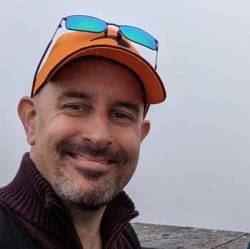 Latest posts by Tim Wells
(see all)