Over the last ten years, Amazon has become one of the most successful companies in the world. Amazon has dipped its toes into a wide variety of products and services, from e-commerce to technology. 
What began as an online book vendor is now a brand worth more than $415 billion. Amazon employs hundreds of thousands of people worldwide.
Although Amazon made its name as an online retailer, the company has become a part of our daily lives through another means: Amazon Prime.
Our Top Choice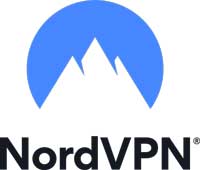 ---
Overview: The Amazon Video Trio
When Amazon Prime launched in 2005, it was mainly a 'free shipping' incentive for shoppers. However, the subscription has since expanded to include Prime Video, Prime Reading, Amazon Unlimited Music, and Prime Gaming.
Amazon Prime has established itself as a significant competitor for mega VOD (video-on-demand) and streaming services. It rivals Netflix with top-tier original content, with fan favorites such as The Boys, Man in the High Castle, The Marvelous Mrs. Maisel, and Good Omens. In addition, members have access to 150 third-party channels, resembling traditional cable TV but with more perks.
The Prime Video family has three platforms: Amazon Prime, IMDb TV, and Twitch.
Amazon Prime is the video service available to Prime members. IMDb TV is available for free, although registering and watching frequent ads is required. Twitch, a live-streaming service originally popular for gaming content, doesn't need viewers to log in, but it does roll ads.
Amazon and IMDb host a growing collection of popular content. A recent Lionsgate deal added Mad Men to the platform. Other notable TV series include Chicago Fire, Desperate Housewives, Friday Night Lights, Lost, Malcolm in the Middle, and Schitt's Creek.
As IMDb TV reaches three years of service, it's also promoting original content. Some highlights are the new Untitled Judge Judy Sheindlin Project and a season 2 of teen spy thriller Alex Rider.
---
Why Am I Seeing Ads on Amazon Prime Video?
On the surface, it seems like a fair deal. Amazon Prime members pay for the platform, while IMDb TV members and Twitch users watch ads in exchange for content.
However, all three Amazon video services get hit with ads, depending on what you're watching.
The OTT (over-the-top) and online video ads appear on Amazon and any affiliated sites, and devices. That includes Amazon Prime, IMDb, and the new Fire TV interface.
IMDb TV lets you know up front that you're going to see ads. But why are there commercials on Amazon Prime?
The answer is pretty simple actually.
IMDb TV has over 55 million viewers. However, there are more than 200 million active users on Amazon Prime Video. All of those users have access to iMDB TV as well. Since Amazon Prime Video integrates IMDb TV content into the same interface, the ads also appear as well.
That isn't to say that the added platform is entirely to blame. There have always been commercials on Amazon Prime, but they've lost some of their subtlety. 
The most obvious ad is the pre-show advertisement, much like trailers in a movie theater. The pre-show ads promote either Amazon Prime itself or Amazon Prime original content. If you're a frequent binge-watcher, likely, you've also noticed the ads between shows.
Additionally, banner ads or OTT are typical. Although, banner ads are often quickly dismissed with a click.
---
How Common are Ads on Amazon Prime Video?
Amazon shoppers are also familiar with the lack of subtlety. Squares of video advertisements interrupt product browsing, and banners are everywhere. But shoppers are immune to the effect because it's a shopping website, and overwhelming ads are the norm.
But, increasingly, users logging into their Prime Video app are finding more ads than usual. One reason for this is that IMDb TV content is blended seamlessly into the main Prime Video content. In other words, users are clicking on a show with ads attached without any apparent markings.
The ads appear in blocks or sections. For example, a 100-minute film might have seven ad sections containing two or three short ads. While the advertisements won't add too much to the run time, likely a minute or less, it is disruptive to the experience.
Imagine watching A Quiet Place II, remaining eerily quiet as the monster creeps past a character. Then, suddenly, an ad section jump scares you, ultimately breaking the immersion as you wait.
While a minute of ads might not seem too bad at first, it can add up if you're binge-watching a show or film series. Although, you could use ad-time for bathroom breaks, snack refills, or take a minute to stretch.
---
One Possible Solution
It's unlikely that Amazon will ever separate Prime Video and IMDb TV. It's also possible that Twitch will influence Amazon's video practicing choices in the future. Come what may, ads are here to stay.
But, that doesn't mean Amazon should rest on its laurels and continue to frustrate users. There are ways to improve the experience for members.
What makes a difference is the lack of warning. Registered users logging into IMDb TV expect the ads. But Prime Video doesn't tell members if they're accessing IMDb TV ad-supported content. It can be frustrating to have an unexpected block of advertisement thrust upon you.
A straightforward fix that Prime Video should consider is to create an ad-supported tab. If you're familiar with the current setup, the top menu banner displays Home, Store, Channels, and Categories. For the Olympic season, they created a new Olympic Games tab. Prime Video could clear up some content confusion with a tab labeled Ad-Supported.
---
The Verdict: Ads on Amazon Prime Video Make Money
But joining hand-in-hand with IMDb TV isn't the only reason for increasing ad time. 
Amazon Prime watchers should keep in mind that Amazon is a retailer. For all online services and stores, advertising is a significant part of how they make money.
Amazon might be hosting shows and films, but the point of it all is to make a sale. You might have a basic subscription, but Amazon will squeeze in Amazon Channels and movie rentals to tempt you to spend more. 
It might be only a matter of time before pre-show commercials on Amazon Prime Video feature products made by Amazon Basics.