Last Updated on September 6, 2023 by Tim Wells
Over the last ten years, Amazon has become one of the most successful companies globally, partly due to its streaming service.
Recently, however, Amazon Prime customers have been getting frustrated seeing more and more commercials while streaming. Other streaming platforms still offer an ad-free experience, but that doesn't seem to be an option for Amazon Prime Video.
This article will examine why you see ads on Amazon Prime Video and whether you can turn them off.
---
Amazon Prime Video is Actually Three Separate Streaming Services
Remember when Amazon was just a bookstore?
Over the years, they've expanded into more and more markets. When Amazon Prime launched in 2005, it was mainly a 'free shipping' incentive for shoppers to get them to spend more.
Since then, Amazon Prime has expanded to include Prime Video, Prime Reading, Amazon Unlimited Music, and Prime Gaming.
Amazon Prime became a significant competitor for mega VOD (video-on-demand) and streaming services. It rivals Netflix with top-tier original content and fan favorites such as The Boys, Man in the High Castle, The Marvelous Mrs. Maisel, and The Grand Tour.
In addition, members have access to 150 third-party channels, resembling traditional cable TV but with more perks.
Believe it or not, that's why Amazon Prime has ads now.
It's important to realize that Amazon Prime Video isn't their only streaming platform. Amazon runs three streaming services: Amazon Prime Video, IMDb TV (now called Freevee), and Twitch.
Amazon Prime is the video service available to Prime members. Until recently, you could watch commercial-free movies and other shows on Prime Video.
IMDb TV offers free streaming content, although it won't be ad-free. Customers will have to sit through frequent advertising, sometimes more than you'd find on regular TV.
When you select ad-supported IMDb TV content, you'll see a message informing you it's 'free with ads 'on its detail screen (see below).

Twitch, a live-streaming service originally popular for gaming content, doesn't need viewers to log in but does roll ads.
Amazon and IMDb host a growing collection of popular content. A recent Lionsgate deal added Mad Men to the platform. Other notable TV series include Chicago Fire, Desperate Housewives, Friday Night Lights, Lost, Malcolm in the Middle, and Schitt's Creek.
As IMDb TV reached three years of service, it started promoting exclusive streaming content. Some highlights are the new Untitled Judge Judy Sheindlin Project and season 2 of the teen spy thriller Alex Rider.
---
Why Am I Seeing Commercials on Amazon Prime Video?
On the surface, it is a fair deal.
Amazon Prime members pay for the platform, while IMDb TV and Twitch users watch ads in exchange for content.
However, all three Amazon video services see advertising, depending on what you're watching.
The OTT (over-the-top) and online video ads appear on Amazon and affiliated sites and devices. That includes Amazon Prime, IMDb, and the new Fire TV interface.
IMDb TV lets you know upfront on their streaming service that you will see ads. But why are there commercials on Amazon Prime?
The answer is pretty simple, actually.
IMDb TV has over 55 million viewers and an additional 200 million active users on Amazon Prime Video. All of those users have access to IMDb TV as well. Since Amazon integrates IMDb TV\Freevee content into their Amazon Prime Video interface, ads appear on both platforms.
That isn't to say that the added platforms are entirely to blame.
There have always been commercials on Amazon Prime, but they're not as subtle as they used to be.
The most egregious ad is the pre-show advertisement, like trailers in a movie theater.
The pre-show ads promote either Amazon Prime itself or Amazon Prime's original content. If you're a frequent binge-watcher, you've likely noticed the ads between shows.
Additionally, banner ads or OTT are typical. Although, banner ads are often quickly dismissed with a click.
---
How Common are Ads on Amazon Prime Video?
Amazon shoppers are also familiar with the lack of subtlety.
Video ads interrupt product browsing, banners are everywhere, and sponsored product videos infiltrate our search results.
Shoppers are immune to the effect because it's a shopping website, and overwhelming ads are the norm.
Increasingly, though, users are seeing more and more ads on Amazon Prime Video.
There's no way to change this in your Amazon ad preferences. Worse, unlike YouTube, there's no third-party application to get rid of ads on Amazon Prime Video app.
This is because IMDb TV content is blended seamlessly into the main Prime Video content. In other words, users click on a show with ads attached without apparent warnings.
The Amazon ads appear in blocks or sections.
For example, a 100-minute film might have seven ad sections containing two or three short ads. While the advertisements add only a few minutes each to the run time, it disrupts the experience.
Imagine watching A Quiet Place II, remaining eerily quiet as the monster creeps past a character. Then, suddenly, an ad section jump-scares you, ultimately breaking the immersion as you wait.
While a minute of commercials on Amazon Prime Video might seem okay, it can add up if you binge-watch a show or film series.
---
One Possible Solution
It's unlikely that Amazon will ever separate Prime Video and IMDb TV into separate streaming platforms. In fact, Twitch will likely influence Amazon's video choices in the future.
Unfortunately, ads interrupting our Amazon Prime video content are here to stay.
But that doesn't mean Amazon should rest on its laurels and continue frustrating users. There are ways to improve the experience for members.
What makes a difference is the lack of warning.
Registered users logging into IMDb TV expect the ads. But Prime Video doesn't tell members if they're accessing IMDb TV ad-supported content.
It can be frustrating to have an unexpected block of advertisement thrust upon you.
Some people have proposed an ad-supported tab in Prime Video's top menu.
If you're familiar with the current setup, the top menu banner displays Home, Store, Channels, and Categories.
For the Olympic season, they created a new Olympic Games tab. Prime Video could clear up some content confusion with a tab labeled Ad-Supported.
---
Wrapping It Up: Prime Video Ads Make Amazon a Lot of Money
Adding IMDb TV content is one of many reasons for increasing ad time.
Remember, Amazon likes to make money, and advertising plays a huge role in that.
Unlike Netflix, the Amazon Prime Video streaming platform is just a service to diversify their business and drive more traffic to their retail site.
Amazon might be hosting shows and films, but the point is to get additional customers and make a sale.
Even though its customers subscribe to Amazon Prime for free shipping, Amazon will squeeze in Amazon Channels and movie rentals to tempt them to purchase more.
Unfortunately, turning off ads on Amazon Prime Video is impossible. Worse yet, it's only a matter of time before you start seeing Amazon advertising products made by Amazon Basics on the Prime Video app.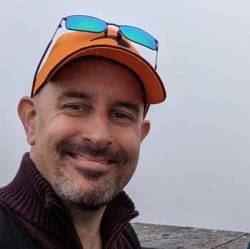 Latest posts by Tim Wells
(see all)