In this article, I'm going to show you how to install the Xfinity Stream app on an Android TV. I'm also going to run through how to install it on a FireStick as well.
But first, Comcast has a lot of different offerings in it's Xfinity lineup. Let's get on the same page with what the Xfinity Stream app is.
---
What is Xfinity Stream?
If you're a Comcast Xfinity customer, the you have access to the Xfinity Stream app for free. It's included with your cable TV service so you can watch TV on your smartphone or tablet while you're on the go.
The app allows you to stream the same channels that you normally get on your TV at home, around 200 total channels. That includes all of the live sports, movies, news and local channels, as well as the content you bought from Xfinity On Demand.
While this was originally designed as a mobile app for Xfinity customers, the Android app also works on Android TV and FireTV devices as well. So if you've mounted a TV somewhere without a cable jack, the Xfinity Stream app is a great way to get live TV without running additional wires.
You're probably wondering why you'd need to install Xfinity Stream – an app that lets you watch cable TV – on your Android TV or Fire TV, right?
There are lots of reasons, but let me give you my own personal example.
My dad is an Xfinity customer. He's only got one cable outlet in his house, but it's not in the same room that he watches most of his TV. I could have run a bunch of wire from one end of his house to the other, but that's expensive and frankly more effort than I want to put into it.
It's much easier to install the Xfinity Stream app on his TV, and then he can plug his Android TV in anywhere he wants. He'll still get his cable TV and I don't have to run wires.
I call that a win-win.
---
How To Download & Install the Xfinity Stream APK
The process to install Xfinity Stream is slightly different on Android TV than on a Fire TV or FireStick. So I've split up this section to go through each one separately.
If you have an Android TV, TV box or NVIDIA Shield then keep reading. Skip down to the next section if you're using an Amazon Fire TV or FireStick.
---
How to Install Xfinity Stream on Android TV
Unfortunately, there's no official Android TV app for Xfinity Stream, so we're going to be installing the APK file using the same process I cover in my sideloading tutorial here.
The easiest way I've found to install Xfinity Stream on an Android TV is to download the APK file from APKMirror. Then, you can install it using your favorite file manager.
Don't worry. I'm going to cover every step you need right here. However, if you want a bit more detail, I recommend checking out my tutorial article using the link above.
Step 1: Open the Downloader App and search for APKMirror.
The Downloader App is my browser of choice whenever I have to download a file. Puffin TV and FireFox are great browsers, but they've both disabled direct file downloads on Android TV. So if you're using one of these browsers, you won't be able to download the Xfinity Stream APK file.
That's why I recommend the Downloader App.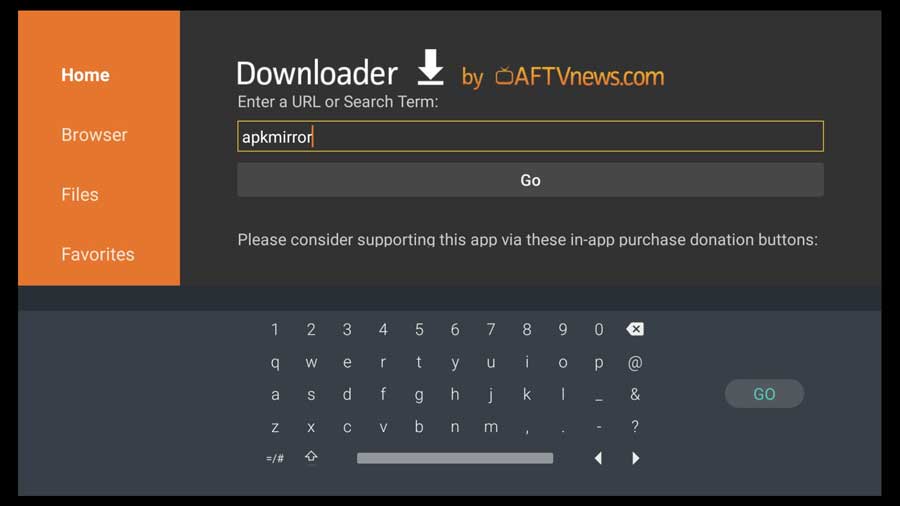 To start, search for APKMirror or simply type apkmirror.com in the URL box.
Step 2: Search for 'Xfinity Stream'
Once you get to APKMirror.com, you want to search for Xfinity Stream in the search field at the top of the screen.
Step 3: Go to the Xfinity Stream APK File Info Page
Once the search finishes, APKMirror lists all of the files in order, by date. The most recent APK files will be at the top, which makes it really easy to find the latest version.
In my case, the latest APK file is Xfinity Stream 6.8.0.016. Yours may be different, depending on when you're reading this tutorial.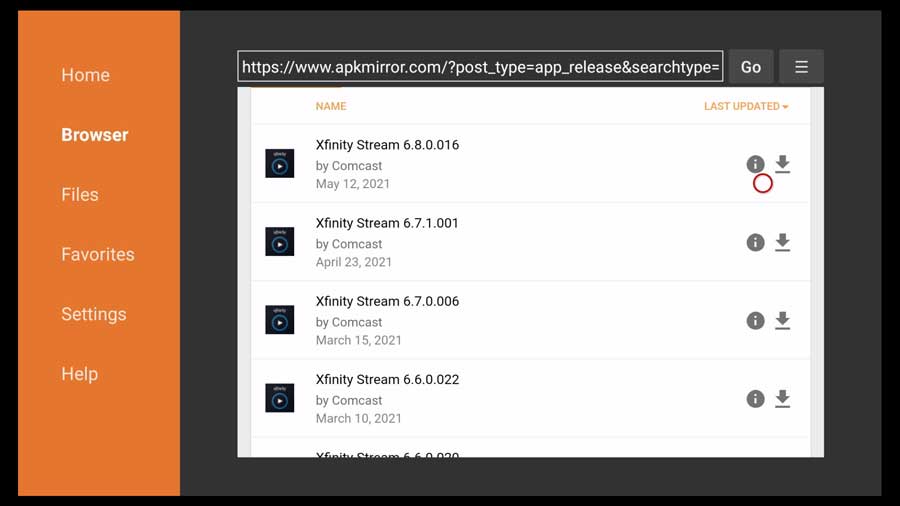 Click on it to continue.
Step 4: Scroll Down to Find the Download Section
Once you click on any file, it will pull up the info page. This has more details on the file itself, like the version number, author, etc..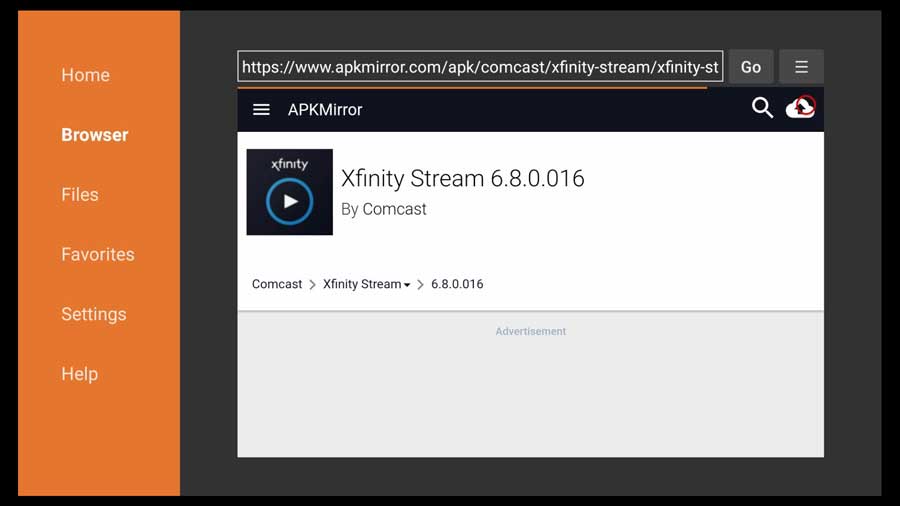 Scroll down until you see the Download section.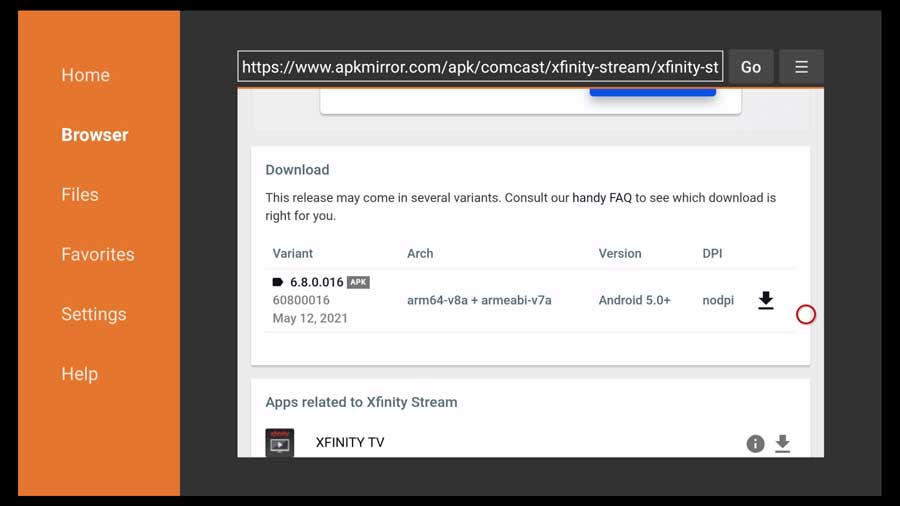 This lists the app variant (in case there's multiple versions under the same build number), what architecture it's for and what version of Android it runs on. In our case, it's a 64-bit ARM architecture that runs on Android version 5.0 or higher.
Click on the Download Icon on the right-hand side to continue.
Step 5: Download the Xfinity Stream APK File
This takes you to yet another page that shows details of the APK file, but this one actually has a button to download the file!
My biggest complaint about APKMirror is the number of pages you have to click through to get to a download button. However, it's still my favorite site to download APK files because it has just about everything.
Scroll down the page…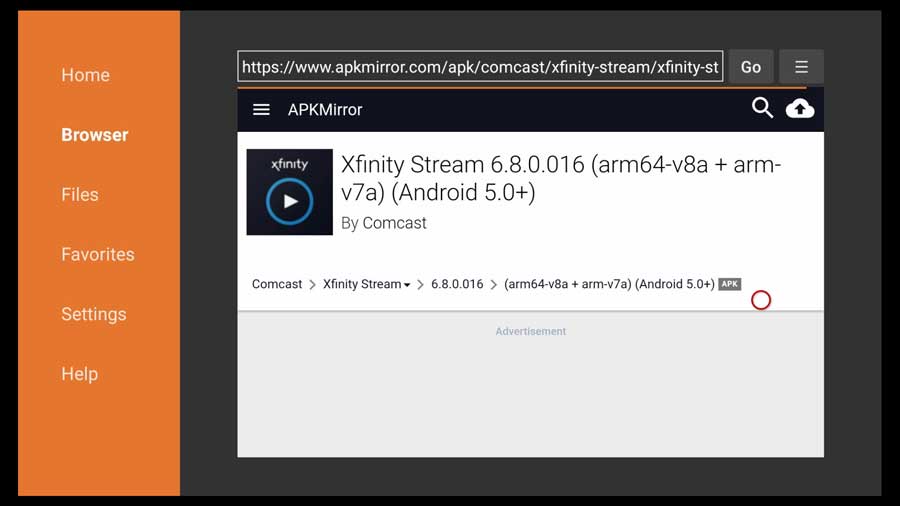 …past the APK file detail section…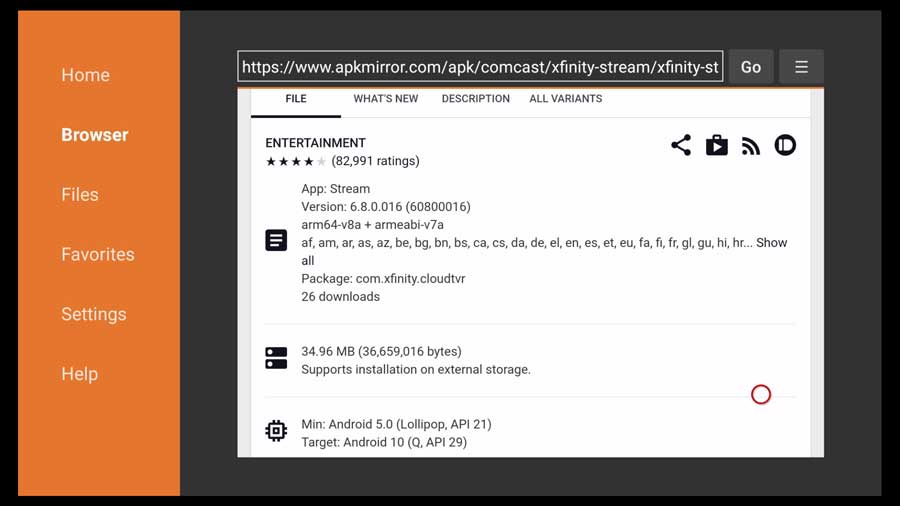 …until you finally get to a button to Download APK.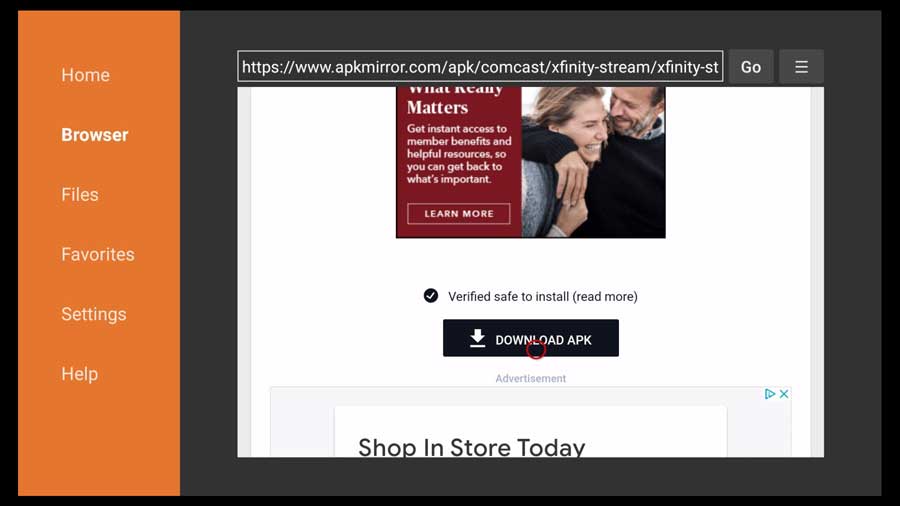 Click on it to continue.
Step 6: Install the Xfinity Stream APK File
At this point, you'll quickly find out whether your favorite Android internet browser can download APK files or not.
When I tried this on Puffin TV, it popped up a message saying that downloads weren't enabled on this version, which is fine. FireFox, on the other hand, acted like it was downloading the file successfully, except it didn't actually download.
That's why I recommend the Downloader App. It's not the best browser for surfing the web, but it's great to download files and install them.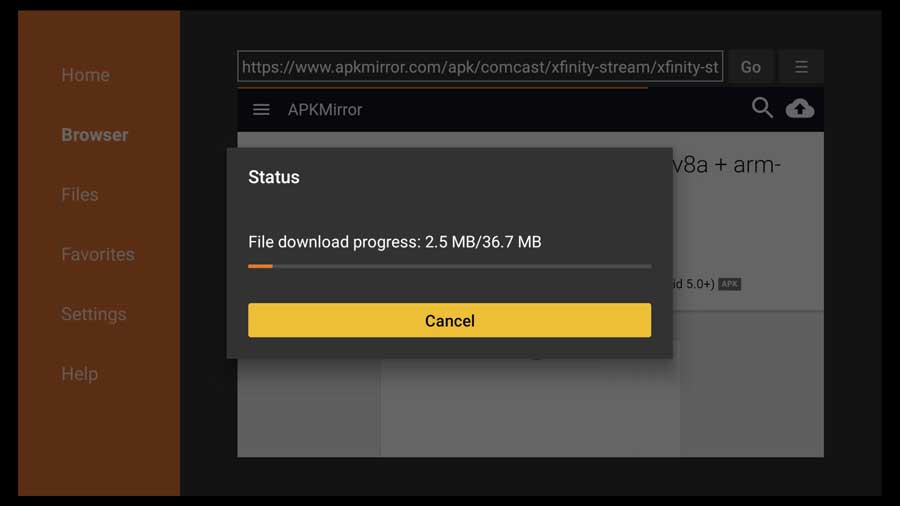 As soon as click the button, the download begins. The Xfinity Stream APK file is around 36MB, so the download should only take a few seconds, depending on your internet connection.
Another thing I like about the Downloader App is that you're given the option to install APK files right away. That saves you the extra step of opening a file manager and installing it.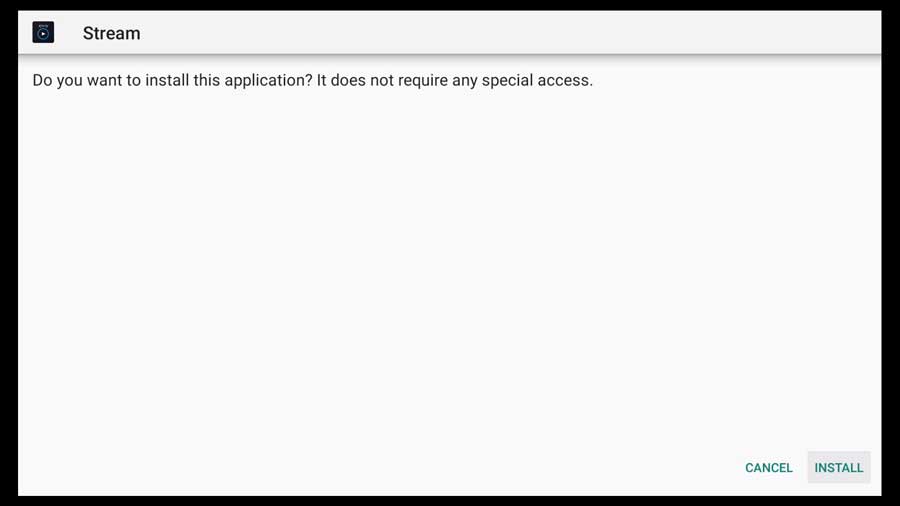 Click Install to Continue.
Once you're done, remember to delete the APK file to save space on your device.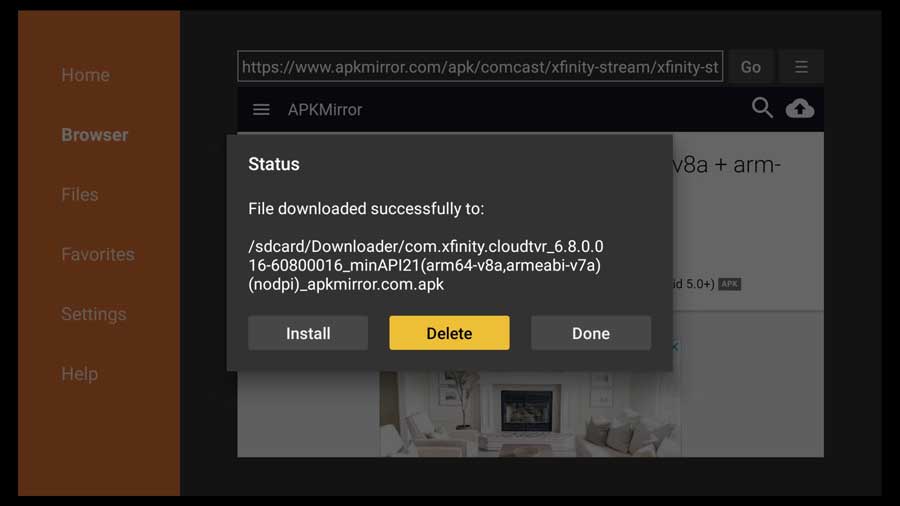 Step 7: Log in to the Xfinity Stream Android TV app
You can launch the Xfinity Stream Android TV app two ways.
Whenever you sideload an app, the system won't automatically create a shortcut (Leanback Shortcut) on your home screen. That means you need to use Sideload Launcher, or a similar app, every time you want to start Xfinity Stream.
Alternately, you can create a custom shortcut so you can launch it like all of your native Android TV apps. I wrote an in-depth tutorial that takes you through three different ways to create a Leanback shortcut on your Android TV home screen. Definitely check it out if you want to go that route.
Using Sideload Launcher is the easiest method though. Apps appear just like they would in your smartphone's app drawer.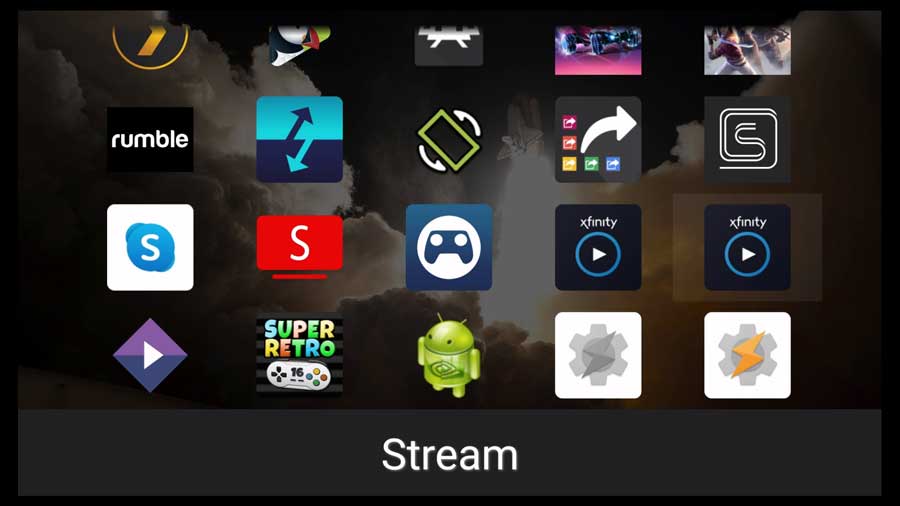 Simply click on the Xfinity Stream icon to launch it.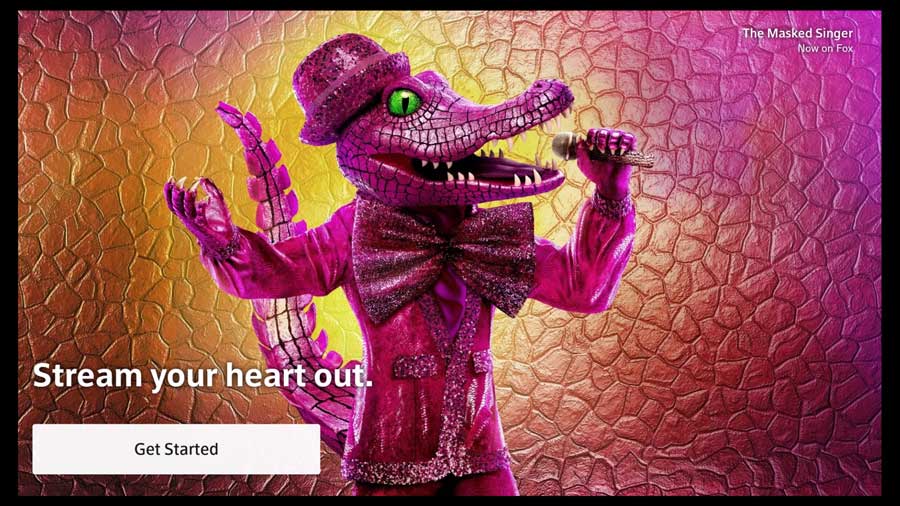 After a brief splash screen, a full-screen image of several highlighted TV shows appears.
Click the Get Started button to go to the login page.
You will need to enter your email address and password for your Xfinity account in order to get access. Then, you can stream any content that you'd normally have access to on your television.
---
How to Install Xfinity Stream on FireTV & FireStick
Installing the Xfinity Stream app on your Fire TV or FireStick is much easier, although it does come with some drawbacks.
The Xfinity Stream app is available in the Amazon App Store, however, it's important to note that the app is still in beta form. That means it won't necessarily have all the functionality of the Android TV version. There also might be some occasional bugs along the way.
With that said, let's get started.
On your FireStick home screen, scroll down and open the Search window.
Next, search for 'Xfinity Stream'. In my case, as soon as I typed 'X', Amazon auto-completed the rest for me.
Click on 'Xfinity Stream' to pull up the search results page.
The Xfinity Stream Beta app should be the first result.
Click on it to get to the app's detail page.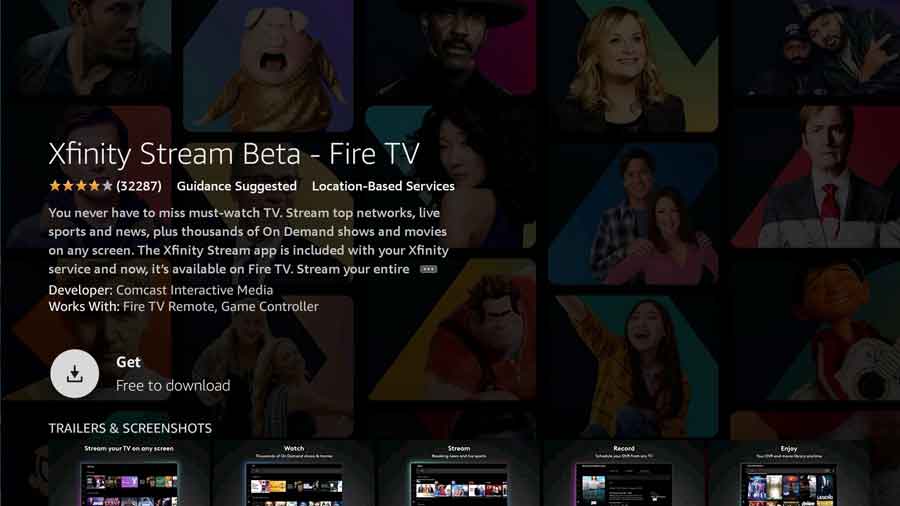 Click the Get Button to start the download.
Once the download finishes, the app will install automatically. Then it will appear in the Your Apps & Channels screen.
Click on the icon to open the app. After a brief splash-screen, you'll see a rotating image highlighting coming attractions.
Click the Get Started button to continue.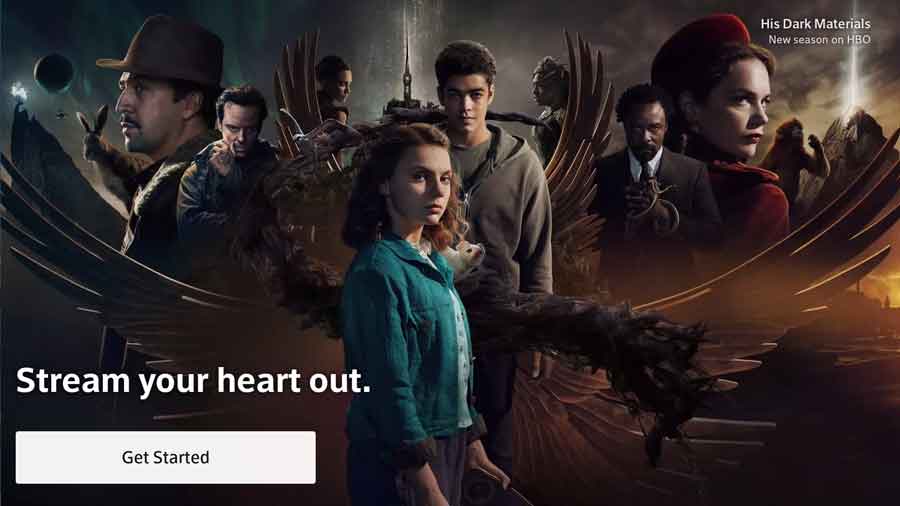 One of the things I really like about the Xfinity Stream FireTV and FireStick app is that it doesn't make you log in with your full email and password. You can go to https://xfinity.com/authorize and enter the code on your screen to authenticate your account.
That's it.
You can then stream any content that you'd normally get on your Xfinity account on your Amazon FireTV and FireStick!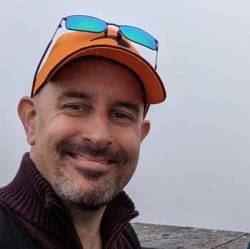 Latest posts by Tim Wells
(see all)