Update: This version of the Supvin X96 Max+ is no longer available, however I've kept the review for reference.
Check out my list of the Best Android TV Boxes instead!
Today, we're gong to switch gears a bit and take a look at a TV box running pure Android: the Supvin X96 Max+.
Normally I focus on streaming devices that run Android TV, but this device was one of the most popular pure-Android TV boxes, so I wanted to try it out and see how it performed against dedicated Android TV devices.
Overview
Since this is running pure Android instead of Android TV, there are a couple of things to remember as you're reading this review.
TV boxes running pure Android have access to the full Google Play Store, so you can download just about any app you want on the Supvin X96 Max+. Keep in mind, though, that just because you can download them, doesn't mean that they'll look good on your TV screen.
Most pure Android apps were designed for smartphones and tablets, not a 55″ television.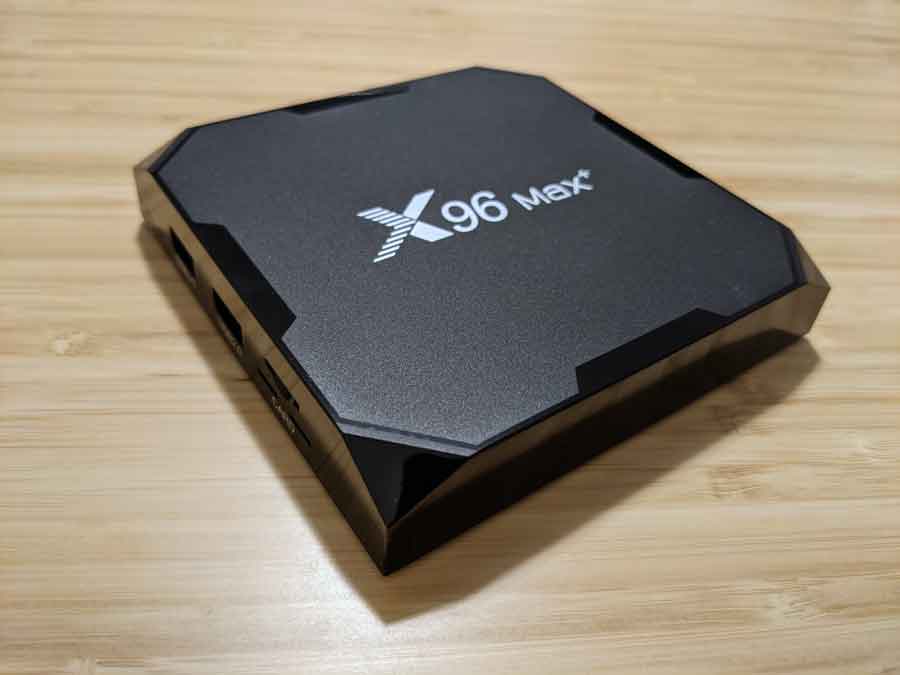 Next, the stock Android launcher isn't going to look as polished as Android TV. You won't have the customizable channel rows and the personalize content recommendations. It's going to look very much like your Android smartphone. That said, you can always change out the launcher if you want.
Before we get into the video performance, let's take a look at the specs.
---
Supvin X96 Max+: Specs
The heart of the Supvin X96 Max+ is an Amlogic S905X3 CPU, the same as what's found in the more expensive SkyStream Pro Android TV box.
The specs are in-line with what I was expecting for the price. You've got one USB 3.0 port and one USB 2.0 port, along with gigabit Ethernet and a micro-SD card slot. There's also a 3.5 mm IR port and AV out port.


Rounding out the rear ports are an HDMI 2.1 port, which is capable of up to 48 Gbps in throughput. That's enough to support 8K video at 60 fps and 4K video at 120fps.
That's not to shabby for a sub-$100 Android box. We'll get into video performance a little bit later to see if the Supvin X96 Max+ lives up to these specs.
---
Hardware
CPU: AmLogic S905X3, Quad Core Cortex A55 Processor (64-bit)
GPU: Mali-G31
RAM: 4GB DDR3
Storage: 32GB eMMC Storage (24GB usable)
802.11a/b/g/n/ac 2 x 2 MIMO Dual-Band Wi-Fi
Bluetooth 4+
Software
Android 9.0 Pie
Rooted: Yes
Dimensions
Ports
HDMI™ 2.1 (4K @ 60Hz)
Optical SPDIF
3.5mm audio jack
3.5mm IR port
RJ-45 Gigabit Ethernet
Micro SD card reader
USB 3.0 port x 1
USB 2.0 port x 1
---
First Impressions
The Supvin X96 Max+ is a generic Android TV box, and it shows. That's not necessarily a bad thing, but you also won't find any groundbreaking features or stylistic design choices either.
The packaging is standard fare as well. It comes in a simple black box with no images, specs or any supplemental information, to be honest. Even the documentation is very minimal.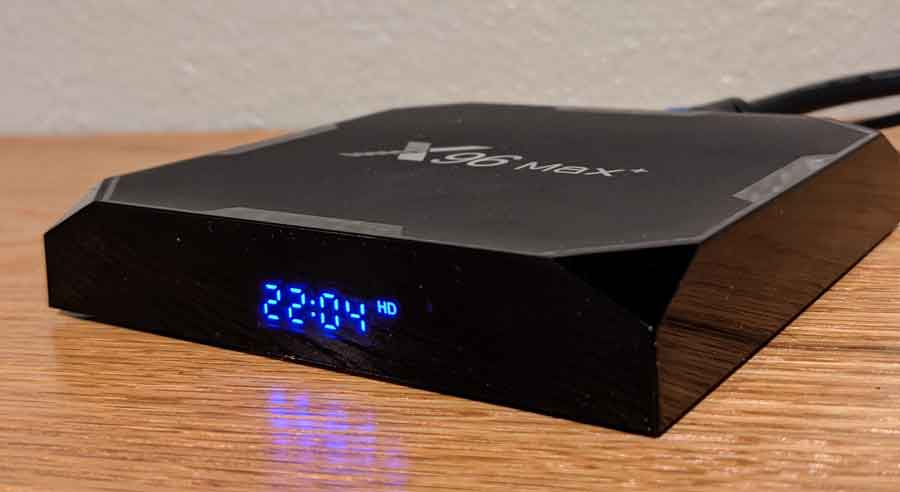 The Supvin X96 Max+ has a square black plastic casing with chiseled edges, which make it look very geometric and a little futuristic. The top of the TV box has a matte finish with the X96 Max+ logo in silver print. This contrasts well with the sides which are a gloss black plastic.
Finally, on the front is a small LED display which shows the time in 24-hour format, even if you change it to 12-hour format in the settings menu.
---
Setting up the Supvin X96 Max+
Booting up the Supvin X96 Max+ takes me back a few years to many of the first Android boxes that I reviewed. They were long on promise, but short on polish.
The stock Android launcher on the Supvin X96 Max+ has absolutely zero polish.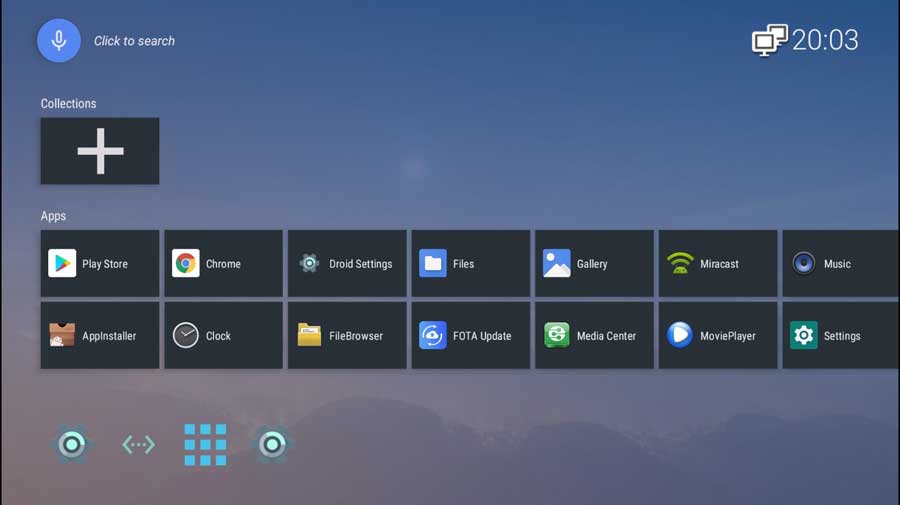 Like I mentioned earlier, a launcher is easy to change out and upgrade. However, most of the popular Android boxes from MINIX, Zidoo and Beelink come with custom launchers.
Not including one just seems like a missed opportunity.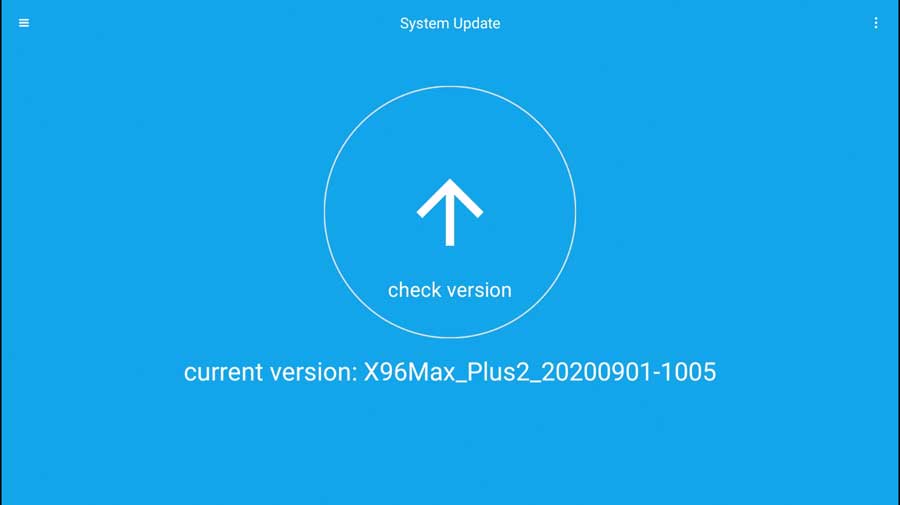 I do have to give them full credit for including an OTA (Over The Air) firmware update app. Even though Amlogic CPU's have a great app that let's you update a device's firmware, you still need a PC to do it.
An OTA app makes keeping your TV box updated quick and painless.
It's worth noting though that the last firmware update was in September 2020, so it looks like there won't be much need to use the OTA firmware update app at this point.
---
X96 Max+ Remote Control
If you've checked out my epic review of over a dozen air mouse remote controls, then the remote that comes with the X96 Max+ should look familiar. It's almost identical to the Strqua G10BTS remote I tested in that article, except for the color of the ring around the D-pad. This remote is also 2.4 GHz wireless instead of Bluetooth.
Thankfully those similarities are a good thing.
While it lacks a numeric keypad, the button layout is perfect and very intuitive. The Back Button is exactly where you'd expect it to be, with the volume up and down buttons underneath the D–pad on the right-hand side of the remote.
My only complaints about the remote are the "velvety" feel of the buttons. It's a magnet for any small dust particles that are floating around in the air, which I'm sure you can see in this image.
The remote itself is ergonomic and has a good feel to it. However, I have bigger hands and it tends to get "lost" in my grip occasionally.
Overall, those are pretty minor complaints, though.
In my opinion, this is one of the better remote controls that comes bundled with a TV box. The only reason I think you'd need to upgrade it is if you wanted a more full-featured air mouse remote with a QWERTY keyboard.
---
Supvin X96 Max+: Video Performance
Because of some other projects, I was able to use the Supvin X96 Max+ as my daily driver Android TV box for a little longer than I normally do. That enabled me to get a better picture of how it performed on some of the more popular video streaming platforms.
For both Plex and Kodi, I played several movie and music files from my personal library. Both run from a Windows 10 server, hardwired via Ethernet. For YouTube, Netflix and Amazon Prime Video, I tested HD and 4K video, and looked for dropped frames, stuttering and resolution.
My home network uses a Ubiquiti US-8-150W gigabit Ethernet switch and a UAP-AC-PRO-US wireless access point. It may be overkill, but it's designed to have far more capacity than I could ever use. That way, if there's any performance hits, I should be able to rule out the network itself.
YouTube
Overall, I had a great experience watching YouTube videos on the Supvin X96 Max+.
I was able to download the Android TV version through Aptoide TV. That meant the interface worked perfectly with the remote control, without having to switch to air-mouse mode. Video quality was also really good, and 4K videos played normally.
Plex
I can't say the same thing for Plex however. Playing music files from my Plex server played flawlessly, but I couldn't get audio to play on Movies and TV Shows, no matter what I tried. This seems to be a common error on Plex devices running pure Android (official forum thread). It doesn't look like there was a resolution, unfortunately.
Kodi
Kodi on the other hand, played those same files perfectly. The audio was perfectly synced to the movies and TV shows and there was no digital artifacts, skipping or other imperfections. Simply put, this is an awesome TV box for playing your movies and TV shows through Kodi.
It's worth noting that the version of Kodi that comes with the Supvin X96 Max+ is 'KD Player' which is a forked version of Kodi, based on 18.8 Leia. You can easily replace it with the stock Kodi from the Google Play Store if you prefer it.
Netflix \ Amazon Prime Video
Unfortunately, The Supvin X96 Max+ isn't certified for HD or 4K playback on either Netflix or Amazon Prime Video. That means there's no official app support and you're limited to standard definition playback.
Personally, I had better success streaming on Amazon Prime Video than I did on Netflix. Granted, the menu system felt a little clunky, and there were a couple of instances where I had to turn on air-mouse mode just to get to a different part of the screen. However, once I made my selection and started playing the video, it felt normal.
Sure, the standard definition video was a little grainy, but nothing that detracted too much from the show itself.
By contrast, I wasn't able to run the version of Netflix that came with the device. The first time booting it up, I had to perform an upgrade before I could watch anything.
---
The Verdict: Is the Supvin X96 Max+ Worth It?
Overall, the Supvin X96 Max+ is a good Android box if you're looking for a pure Android experience under $100. There's nothing particularly great about this device, but there's also nothing that's overtly negative either.
If I had to use one word to describe it, it would be 'vanilla.'
As with other pure Android TV boxes, it's hard to justify the Supvin X96 Max+ if Netflix or Amazon Prime Video make up a significant portion of your streaming services. There are better, certified options in the same price range.
To find out what those options are, check out my head-to-head roundup article of the best pure Android boxes here!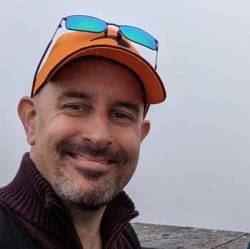 Latest posts by Tim Wells
(see all)