Last Updated on May 8, 2023 by Tim Wells
Are you confused about the difference between Android TV and Google TV?
As someone who's been living with both the NVIDIA Shield and Chromecast with Google TV, I can tell you there are some key differences to consider.
Despite their similar names, these two streaming platforms have distinct features and user interfaces. In this article, we'll explore what sets them apart and which one is the best fit for your next streaming device.
---
What is Google TV?
Google TV is the latest iteration of their streaming device operating system, launching in 2020 with the Chromecast with Google TV. It is based on the Android TV operating system, which had 5.9% of the global market as of 2020. 
Although it shares the same name, the current Google TV operating system is quite different from the Google TV operating system launched in 2010.
The new Google TV is designed to be more user-friendly and intuitive than both of its predecessors. This means its easier for users to discover and access content across multiple streaming services.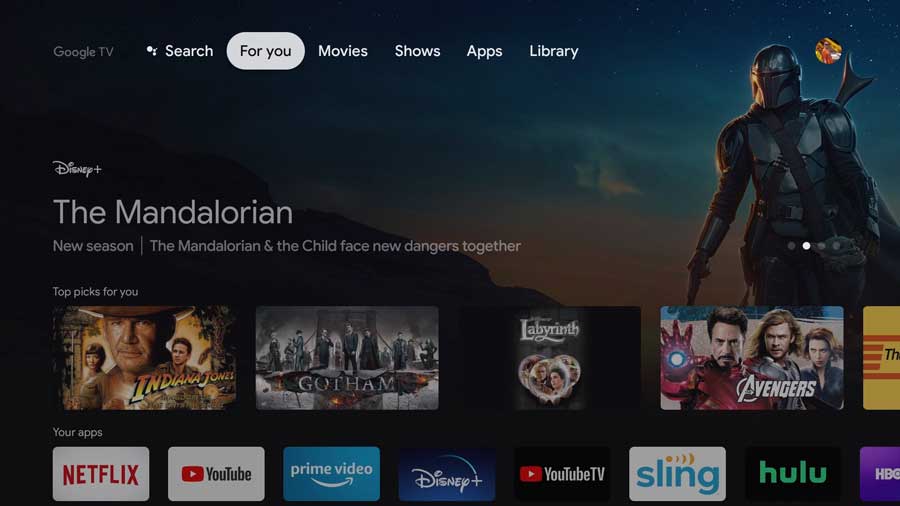 It does this mainly by focusing on the content instead of on apps.
Google TV also includes personalized recommendations that suggest new content based on a user's viewing history and preferences. Powered by Google's machine learning algorithms, it analyzes users' viewing habits to suggest new shows and movies they might enjoy.
Of course, Google TV also tightens its integration with Google Assistant integration, allowing users to control their streaming devices and other smart home devices using voice commands.
All in all, Google TV is a welcome update to Android TV, designed to make streaming content more accessible and enjoyable for users.
Let's get into the differences between Android TV & Google TV in more detail.
---
Google TV vs. Android TV: What's New?
As mentioned, the current iteration of Google TV is based on the Android TV operating system. In fact, Google TV is essentially a redesigned and rebranded version of Android TV with more powerful content discovery features.
However, it still retains the underlying architecture and capabilities of Android TV. This includes a robust app ecosystem, voice search and Google Assistant support, and Chromecast Built-in, which allows casting content from mobile devices.
New Home Screen
The biggest difference between Google TV and Android TV is Google TV's more intuitive interface and personalized recommendations.
When Google TV launched in 2020, it introduced a new home screen interface designed to make it easier for users to discover new content and manage their streaming experience.
Content-First Approach:
The Google TV home screen is designed to be more content-focused, including a 'Top Picks For You' section in the middle of the screen that is personalized for each user based on their viewing history and preferences.
Content is split into the Movies and Shows sections. You no longer need to remember which shows have which streaming services. Google TV will figure it out for you.
This makes it easy for users to find new shows and movies without navigating through different apps and menus.
Integrated Search:
Similarly, the Google TV search feature is now integrated across all apps and streaming services, including cable TV providers (if applicable).
The search results are displayed directly on the home screen, making it easy to see which services have the content and start watching it immediately.
Watchlist:
Recently added to the Google TV home screen is the Watchlist, which allows users to save shows and movies they want to watch later. The Watchlist can be accessed from the home screen and synced across multiple devices so users can pick up where they left off on different devices.
In February 2021, Android TV received a refreshed launcher that made it look more like Google TV. The new interface features a content-first approach, with recommendations and content discovery prominently on the home screen.
While some enhancements (like personalized content discovery and Watchlist) have trickled down to Android TV, most remain exclusive to Google TV.
New Settings Menu
When Google TV launched in 2020, it introduced some changes to the Settings Menu that differ from Android TV's Settings Menu. In theory, this simplified layout makes finding and navigating different settings easier.
Instead of the scrolling menu, it features a tab-based design that separates settings into different categories, such as Display & Sound, Remotes & Accessories, and Accounts & Sign In.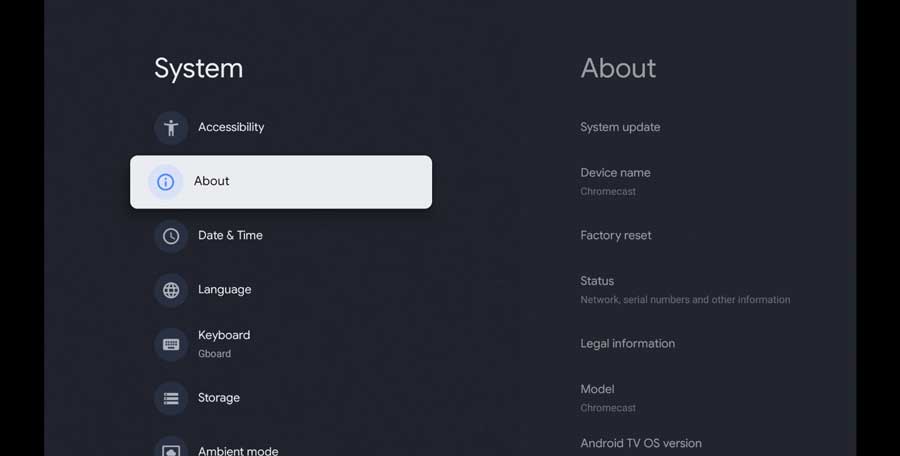 Google TV also introduced a new setting allowing users to adjust their recommendations based on how they use the service. It also introduced new Watchlist settings, allowing users to customize how the Watchlist feature works.
Recently, Google TV added a dedicated accessibility settings menu, which is more prominent than the version on Android TV. It still includes features like Closed Captioning, Audio Descriptions, and Voice Access. However, this new menu makes it easier for users with disabilities to access and enjoy their content.
Live TV
Another new Google TV feature is fully integrating Live TV into the operating system through the Live tab.
This new tab integrates all users' live TV channels from various streaming services into one location. Users can view channel lineups and schedules or even record live TV programs to watch later.
Providers include YouTube TV, Sling TV, Pluto TV, and Hulu+ Live TV.
While Android TV doesn't have a built-in Live tab like Google TV, users can still access live TV content through various streaming apps.
New Remote App
With a new operating system comes a new smartphone remote app. Google has deprecated the old Android TV remote app in favor of a new app-based remote called (appropriately) the Google TV app.
It makes using your smartphone as a virtual remote control easier to use by upgrading the UI and integrating the feature directly into the Android mobile OS and the Google TV app.
After the new remote feature is widely available, the Android TV remote app will no longer be supported and available for use.
With the Google TV app, users can play movies and TV shows, control media playback, turn the TV on or off, activate the Google Assistant, change the volume, and enter text to perform searches or enter login information.
Additionally, users can cast videos to their TV with Chromecast Built-in, as long as they're on the same wireless network.
The Google TV app has improved integration with Google Assistant, allowing users to control their TV and other smart devices using voice commands. While the old Android TV app did have some voice control features, using them was clunky. Most users, myself included, found it easier to skip voice commands entirely.
Overall, the Google TV app is a significant improvement over the old Android TV app.
User Profiles & Parental Controls
Google TV has introduced a new User Profiles feature, allowing multiple users to create personalized profiles on a single device.
Anyone familiar with Netflix's user profiles will be familiar with this new feature. Users can customize their profile with their viewing history, preferences, and content recommendations. Each user will see content based on their interests and preferences.
Google TV's User Profiles feature gives parents more control over what their children watch. They can create a separate profile for each child, with access to a select few apps and the ability to assign screen time, among other controls.
This ensures that children can only access age-appropriate content and limits their screen time to prevent excessive use.
Smart home integration
Google TV also improves smart home integration with other Google smart home devices.
Google Assistant now has more commands, so users can control their smart home devices using voice commands through their Google TV remote or mobile device.
For example, users can turn off the lights or adjust the temperature without leaving the couch.
The Google Home app can also set up routines that automate smart home actions based on specific triggers, such as turning off the TV when the user leaves the house.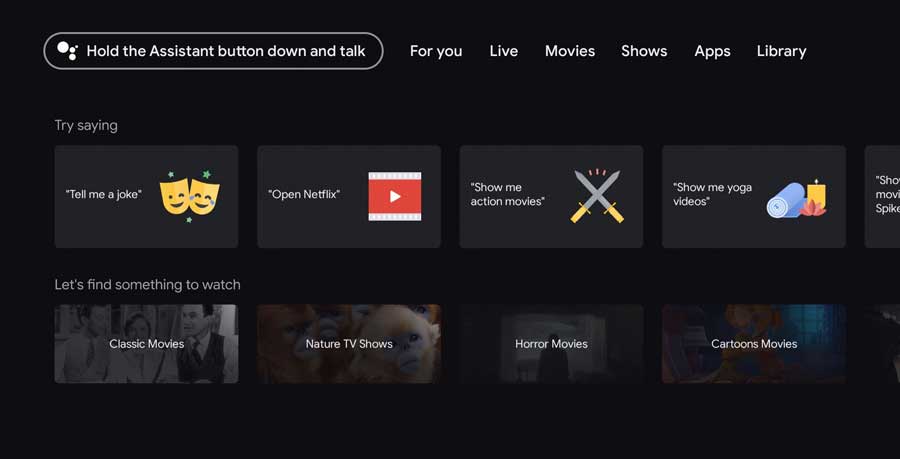 "Basic TV" Setup
One new feature I appreciate is the Basic TV Setup feature, a stripped-down version of the Google TV setup experience.
During setup, users can choose between the full Google TV experience or the "Basic TV" option.
Basic TV Setup turns the television into a 'dumb TV.'
It removes any smart TV features, leaving only the HDMI inputs and live TV. It also removes apps, content recommendations, Google Assistant, and casting support, among other features.
This provides a simple TV experience for users who don't want smart features, don't have internet access, or will be connecting an external streaming device like a Roku, Apple TV, or Amazon FireStick.
Users can switch back to the full Google TV UI anytime. However, going from the "Basic TV" mode to the full experience requires a factory reset.
---
Will Android TV Devices Be Upgraded to Google TV?
Once Google TV was announced, industry experts expected all existing Android TV devices and televisions to be upgraded to Google TV.
So far, that hasn't happened.
Major television manufacturers like Sony and Hisense have started integrating Google TV into their lineups beginning in 2022. However, none of their older televisions have received an upgrade.
The same goes for Android TV's flagship streaming device, the NVIDIA Shield TV. Although there have been several Google Experience software updates, it's still running Android TV…not Google TV.
At this point, I expect existing Android TV streaming devices and televisions to be quietly phased out. As new models with Google TV are released, Android TV will quietly go extinct.
---
Who Still Sells Android TV?
At least in the US market.
It turns out that Android TV is alive and well throughout the rest of the world.
Skyworth, the #6 TV manufacturer globally, still sells its TVs with Android TV, not Google TV. So do Toshiba, Phillips, Xiaomi, Engel, and OnePlus.
Despite Google TV being released several years ago, there's a long list of Android TV television manufacturers.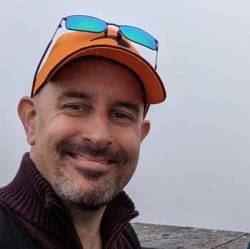 Latest posts by Tim Wells
(see all)