There's no doubt that the NVIDIA Shield TV dominates Android TV devices. However, the price leaves a lot of people wondering if you can get similar performance, but at a much more reasonable price.
That's where the Ematic-Jetstream Android TV boxes come in.
The Ematic AGT419 and Jetstream AGT418 are two low-cost streaming devices running the official Android TV operating system. Best of all, they're about half the cost of an NVIDIA Shield TV.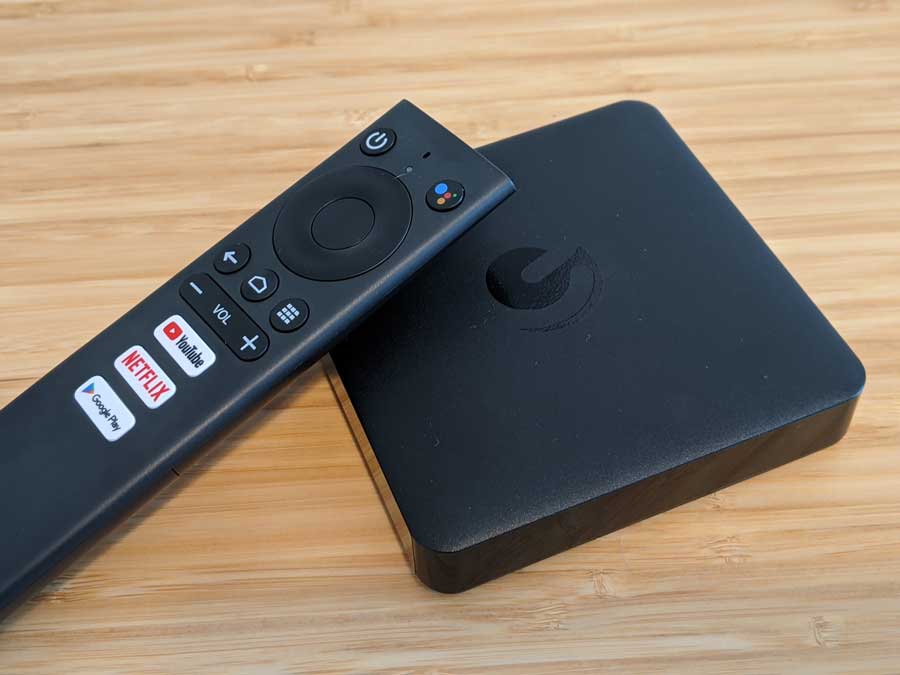 So, I picked one up so I could put it through it's paces and see just how good it was. Could we finally have a lower-priced Android TV box that could compete with the Shield TV?
Let's find out. But first, let's look at Ematic and Jetstream and see what the difference is between them.
Ematic AGT419 vs. Jetstream AGT418 Android TV Box
It's very common for Android boxes to be branded under several different labels. That's the case here too.
If you buy this Android TV box from Amazon, it'll be marketed as the Ematic AGT419. Wal-Mart sells it as the Jetstream AGT418. They're both manufactured as the SDMC DV8235.
In fact, if you take a look at the Ematic AGT419 in AIDA64, you'll see it listed as a DV8235.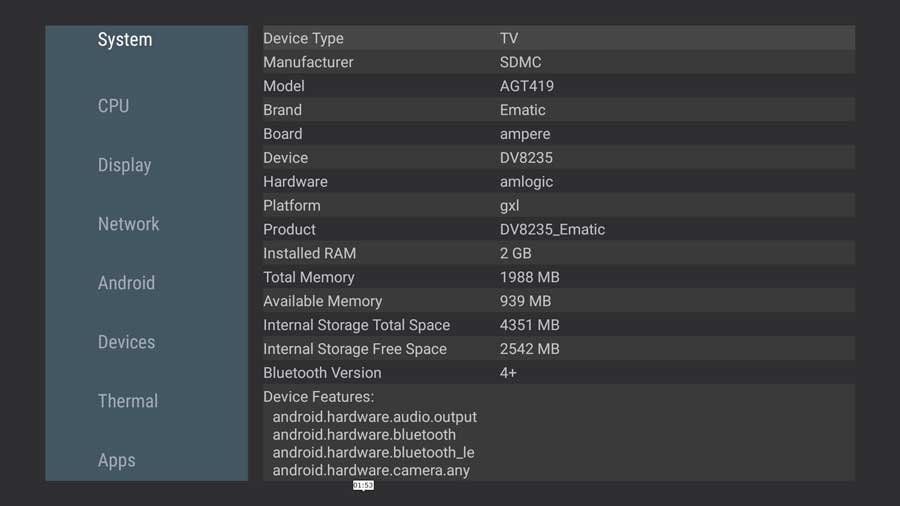 I looked at the official spec sheet for each device, just to make sure that there weren't any differences that I was missing.
There aren't.
Each uses the same AmLogic S905X CPU running at 1.5GHz. Each has 2GB of RAM and 8 GB of storage.
More importantly, each is running Android TV that's been officially certified by Google and Netflix, so it get's great looking video in 4K and HD resolution.
We'll get into the 4K performance a little bit later. For now, let's take a look at this Android TV box in a little more detail.
Ematic AGT419 Specs
Because they all use the same platform, the specs for the Ematic AGT419, Jetstream AGT418 and the SDMC DV8235 Android TV boxes are identical.
The heart of these Android boxes is the AmLogic S905X. It's an older, but extremely popular chipset that came out at the end of 2016. While it gives really good video performance, it's limited in a couple of places.
We'll get into the limitations in the next section. First, let's get the specs out of the way.
Hardware
CPU: AmLogic Quad Core S905X
1.5GHz ARM Quad 64-bit Cortex-A53
GPU: Mali-450 MP
RAM: 2GB
Storage: 8GB
Bluetooth: Yes
Software
Operating System: Android TV 8.1
*OTA Upgrade to Android 9
Dimensions
Ports
LAN: RJ-45 10/100 Ethernet
WLAN: 802.11 a/b/g/n/ac
USB: 2 x External Ports (2.0)
SD Card: 1 x Micro SD Card
Audio & Video Formats
Video Decoder: H.265 10-bit 4K2K@60fps, H.264 AVC/MVC 4K2K@30fps, VP9 4K*2K @60fps, AVS+, MPEG1/2/4 ASP, WMV/VC-1, RealVideo8/9/10″
Audio Decoder: MPEG1/2/4, MP3, AAC/AAC+, WMA/WMA-pro, FLAC, OGG
Unboxing & First Impressions
Overall, I really like the design of the Ematic-Jetstream Android TV boxes.
They're surprisingly small, coming in at under 4″ square and under an inch tall. The top of the TV box is finished in a matte-black finish which contrasts the polished sides and front.
However, with that small of a form-factor, you're going to be giving up some things.
There are only two USB ports. Both are USB 2.0, instead of the faster USB 3.0 specification. That means any external hard drives that you connect will have a maximum bandwidth of 480 Mbps. Keep that in mind if you're trying to play uncompressed 4K video from an external source.
Next to the USB ports is a micro-SD card, which may be your best option for adding additional storage space. If you do start to run out of space, you can check out my external storage recommendations here.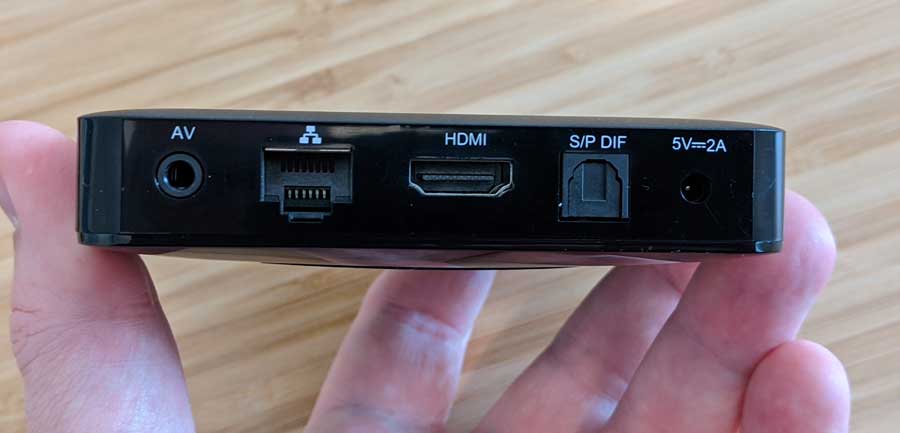 The back of the Android box has all of the standard ports you'd expect. There's a 3.5mm audio port for headphones, and a S/PDIF port for digital audio. Video connection is done through an HDMI 2.0 port.
My only other big disappointment with this device is the Ethernet port. These day's it's surprising to see an Android box shipping without Gigabit Ethernet.
Ematic Jetstream Remote Control
Moving on to the remote control, here's another place where I'm really impressed with the design of the Ematic Jetstream Android TV box.
This remote control reminds me of the Amazon Fire TV's remote. It's about the same size and weight. The curve on the back fits snugly in your hand when you're holding it.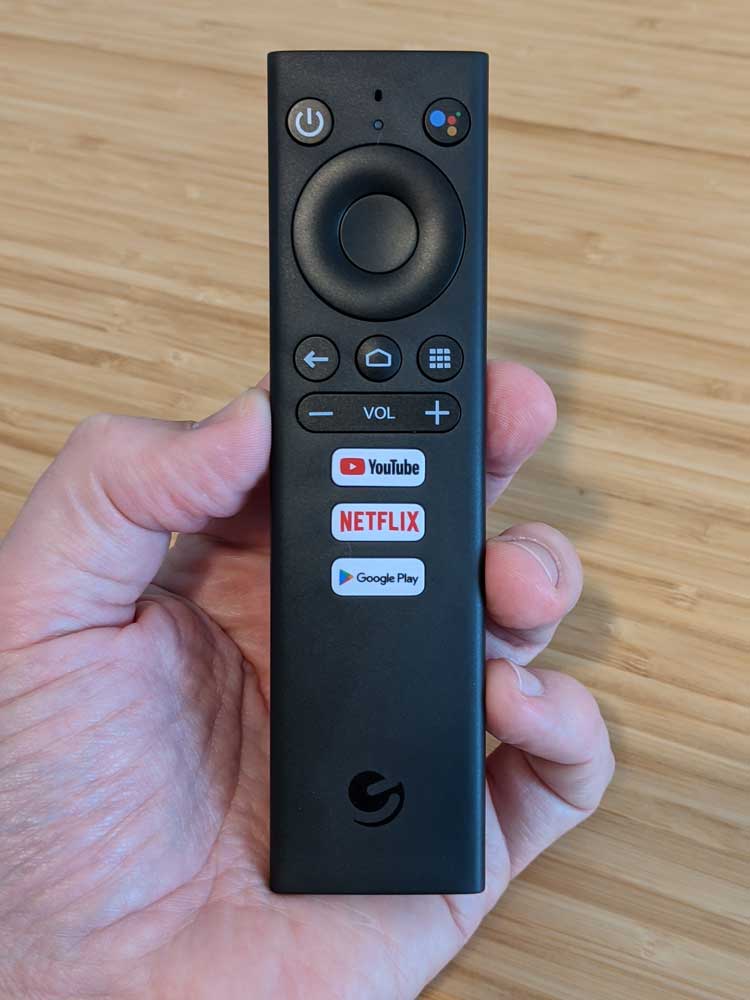 It may seem like a small thing, but the weight is a big plus for me. A lot of Android TV box remote controls feel flimsy and light.
This one has a nice sturdy feel to it, and the weight is just right. Not too heavy and not too light.
In fact, the only thing I don't like about it is the dedicated buttons for YouTube, Netflix and the Google Play Store. Depending on how you hold the remote, I found myself hitting the YouTube button when I didn't mean to.
Upgraded to Android 9 Pie
As soon as I powered up my Ematic AGT419, it started upgrading itself to Android 9 Pie.
I'll be honest, one of my big concerns with this TV box was that it was running Android 8.1 out of the box. Android 8 has been notoriously buggy when migrated to TV boxes.
Other than making it more stable, Android 9 doesn't have very many features for TV users.
Most of the improvements moving from Android Oreo (8) to Pie (9) were geared towards smartphone and tablet users. For example, apps were able to manage power more efficiently and save battery life.
The upgrade process took about ten minutes to complete, and didn't require any interaction from me at all. It was so easy, it reminded me of updating my NVIDIA Shield TV's.
That's a pretty high compliment.
Android TV Performance
I've got to give credit where credit is due. The Ematic AGT419 was a lot better than I was expecting it to be.
To be fair, my "daily driver" Android TV boxes are NVIDIA Shield TV's. I've got two of them – one for each of my main TV's. So it takes a lot to impress me.
The Ematic AGT419 did.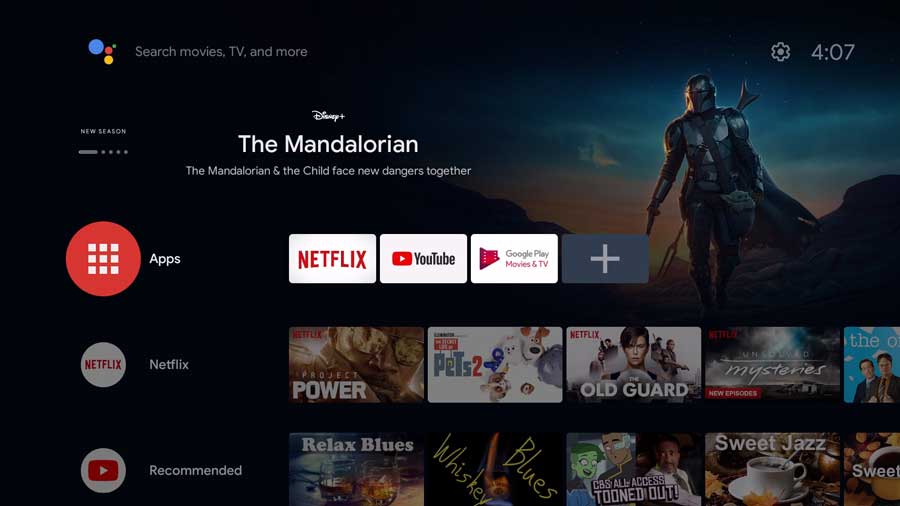 My baseline for performance on Android TV is my NVIDIA Shield, and the Sony Android TV it runs on. So it's totally not a fair comparison.
..and that's what made this box so impressive.
The Ematic AGT419 felt like my NVIDIA Shield TV.
Now, I'm not saying it's as snappy as the NVIDIA Shield. It's slightly slower. There's a 'blink and you'll miss it' delay when you play videos in higher resolution.
But when you think that this costs literally half as much as an NVIDIA Shield TV, you can't help but be impressed.
Ematic Jetstream 4K Performance
I've tested a lot of Android TV boxes over the years. To be honest, I go in to each review expecting to be disappointed.
Funny thing happened on this review.
I wasn't.
I fired up YouTube and selected a 4K video. The picture was beautiful. Playback was smooth. I honestly couldn't tell that I was playing it on an Android TV box that cost under $70!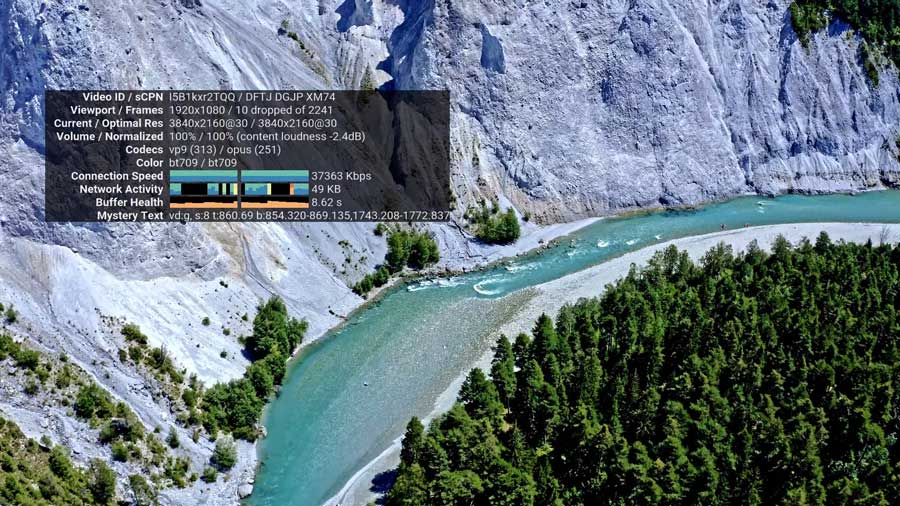 But let's be honest: YouTube is easy to get working in 4K on an Android box.
Netflix and Amazon Prime are much harder, but the Ematic-Jetstream Android TV box rose to the challenge here too.
Netflix is always difficult to get working on Android boxes. Most Android boxes aren't certified to work with Netflix, so their resolution is limited to standard definition – usually around 720p.
On a big-screen TV, that just looks terrible.
One of the biggest selling points of the Ematic AGT419 is that it's Netflix certified to be able to play videos in full HD and 4K resolution.
I had similar success on Amazon Prime Video as well.
Video was sharp and the motion was fluid. There was an almost imperceptible stutter on fast-moving video, but nothing that took away from the experience.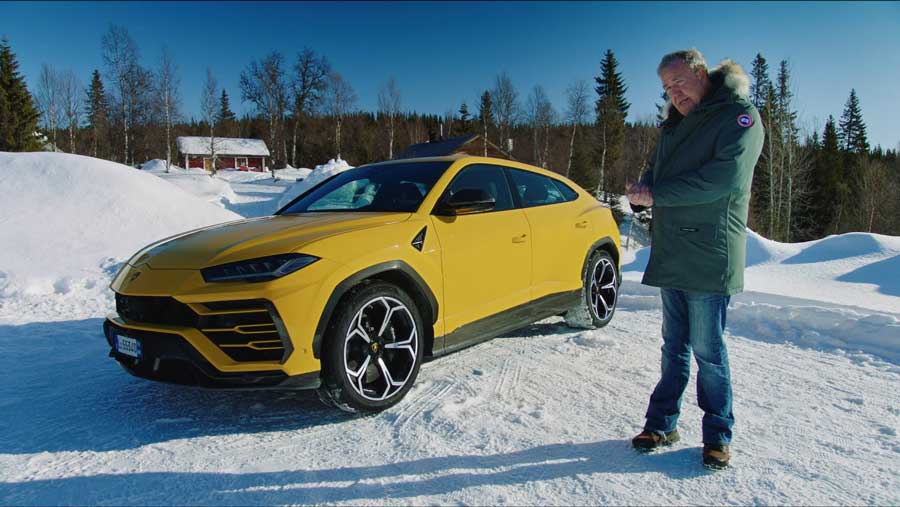 The Verdict: Is The Ematic Jetstream Android TV Box Worth It?
Overall, I'm really impressed with the Ematic Jetstream Android TV box. It's similar in price to the Xiaomi Mi Box S and the MINIX NEO T5, but I think it is a more complete package.
The Android TV interface felt snappy and responsive. 4K performance was great – even in Amazon Prime Video and Netflix, where most devices struggle.
That's not to say that it's perfect. It's lacking USB 3.0 ports and gigabit Ethernet, so performance isn't quite what I'd hoped. I also have concerns about future firmware updates.
However, if you're looking for an Android box that's running the official Android TV operating system, the Ematic Jetstream AGT419 is a great value that you can't ignore.
We earn a commission if you click this link and make a purchase at no additional cost to you.