If you've walked through the electronics department in your local Walmart lately, you've probably noticed onn TVs. Onn is a budget television brand similar to Insignia and Sceptre. But who actually makes them?
Onn is Walmart's new label for consumer electronics, replacing Durabrand. Walmart has declined to say who makes the components. However, Onn television warranties and repairs are fulfilled by Element Electronics Company, so it's safe to assume they are the manufacturer. Older Durabrand televisions were manufactured by the Funai company, but that relationship appears to be over. Onn TV's are sold primarily in Walmart stores and Amazon.
Are these TVs good value for money? In this article, I'll cover all you need to know before ordering one of these.
---
Who Makes the onn TVs for Walmart?
Durabrand, Walmart's in-house electronics arm, makes most of Walmart's consumer electronics lineup. Onn TVs, however, are manufactured by the Element Electronics Company. They take care of manufacturing and repairs (for products still under warranty).
However, this doesn't mean that Walmart is looking to pivot into electronics manufacturing fully. It's just another example of how large retail brands are looking to put their name on as many products as possible, allowing them to have better control over the prices charged on some of them.
Since ONN is a Walmart brand, all their TVs are mostly available in major Walmart stores around you. However, I have seen some of the models on Amazon and even on some classified stores.
Most of these are used or refurbished, though. If you're looking for brand new ONN TVs with the warranties intact, you have to buy from Walmart directly.
People choose ONN TVs because they provide an efficient screen for media consumption at an affordable price point. You can buy 32-inch (81.28-cm) ONN TVs for under $150, while a Smart 65-inch (165-cm) option costs under $500. These prices are very attractive (especially at the wider-screen range) when you consider that many 65-inch (165-cm) Smart TVs start at $800 and up to $1,800 on some models.
Where Are Onn TVs Manufactured?
ONN TVs are manufactured in China. Durabrand monitors the manufacturing process from start to finish, ensuring that the finished products are up to the standard required by Walmart.
However, it's still unclear how much control Walmart has over this process—especially when you look at the fact that some ONN TVs appear in other stores under a different brand name. A quick look under the hood shows that these other brands share the same manufacturers as some ONN TV models, but the packaging says something else.
Some people suggest this may be due to Walmart and Durabrand agreement with manufacturers. In contrast, others think it is just Chinese manufacturers repackaging Durabrand's designs and shipping them under different brand names.
Different Chinese manufacturers make the components for ONN TVs. It's unclear how many manufacturers supply the components for each ONN TV model, but there's no doubt that they are all based in China. No ONN TV components are exported from the US or Europe to China.
---
Other Products Made by ONN
ONN makes other products apart from TVs. You can expect to find these ONN products in Walmart:
4K Android TV Streamers
Projectors
Wireless Mouse
Monitors
Soundbars
Earbuds
Bluetooth Headphones
Roku TV
Are onn TVs Any Good?
Onn TVs are a good value for money, if you're looking a basic, no-frills TV. The picture quality is good, although the color accuracy can leave a little to be desired. Images are crisp, and their Roku TV's have access to thousands of shows from all the major streaming apps.
Best of all, those TVs give you all of these features at pocket-friendly prices.
Walmart's warranty sweetens the deal even further. Usually you're able to easily replace your TV at your local Walmart, as long as it's within the two-year manufacturer's warranty. As with most electronics, additional warranties are available from the retailer for a nominal fee.
The bulk of the positive reviews come from users comparing quality to price, which makes sense. If you buy a TV for under $200, you're less likely to complain about it as long as it turns on. Most people comment that the picture quality isn't that different than what you get from more expensive brands.
The main complaints center on the overall quality of the components and the look of the TV itself. Some people believe there's been some corners cut in terms of quality in order to keep the price down.
The other main complaint is about how the TVs look, since it will be the centerpiece of your living room. For example, some customers don't like the larger bezels, and no curved screens.
---
The Verdict: Should You Buy onn TV's From Walmart?
If you're on a budget, and don't mind going with a lesser-known brand without a lot of the bells and whistles as other TV's, then onn TVs may be perfect for you.
However, if you only buy a new TV every five years or so, you want it to be really good. If that's you, then onn TV's might not be the right choice.
Likewise, if you're already familiar with models from other manufacturers, and you want to stick with them, onn TV's don't give you a lot of options to make the switch.
To be fair, onn TVs do a good job for the price. Sure, they're not high-end, like TV's you find at stores like Best Buy, but they do the job.
However, you may find the menus and other little details looking unfinished or basic compared to what you'd get from Samsung or Sony. If that's not something that matters to you, then you should take a longer look at onn TV's. For the money, they're hard to beat.
For the next step up in features and picture quality, check out my review of Hisense Android TV's here.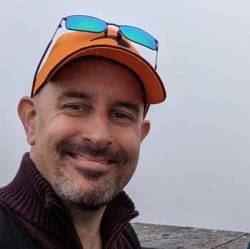 Latest posts by Tim Wells
(see all)