Last Updated on June 29, 2023 by Tim Wells
I worked in the retail electronics industry for over ten years at Circuit City before it went out of business. So, I've no love for the blue-shirt crowd and have always looked for options other than Best Buy.
The trouble is…most of them have shut their doors as well, so it's hard to find alternatives.
We've all got a Target or Walmart in our neighborhood, but there are a lot of other alternatives to Best Buy as well.
Better options.
So in this article, I'm going to give you my favorite online & retail stores like Best Buy – except better!
I'll break them down into different categories depending on what you're shopping for:
Home Audio
Computer Hardware & Office Equipment
Televisions
Digital Cameras
Home Appliances
Hopefully, you'll find some alternatives on this list that you might not have thought about.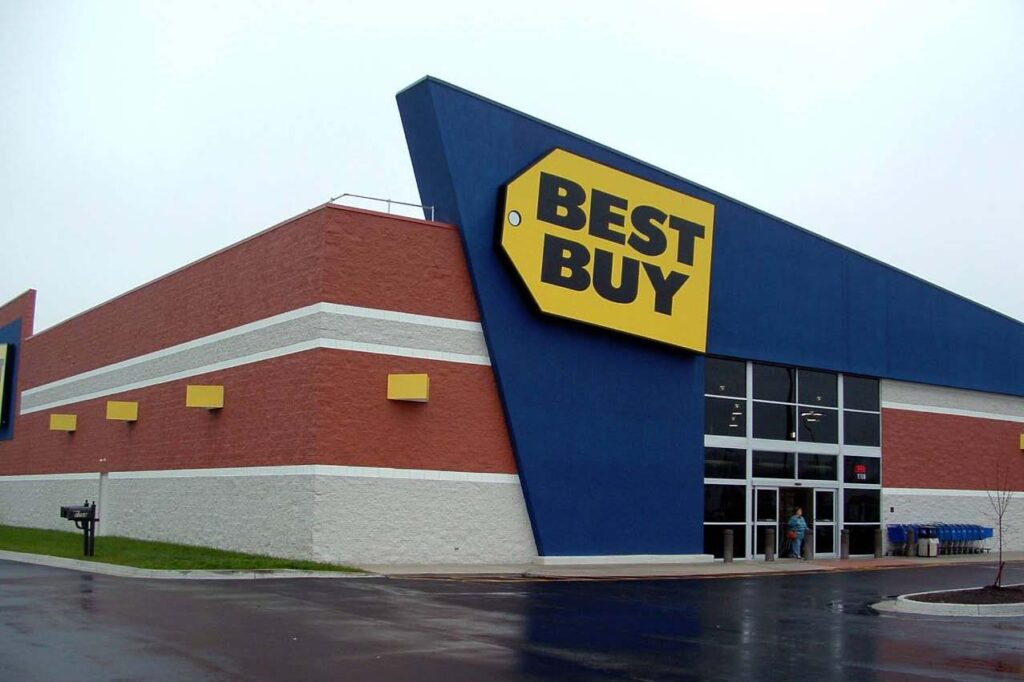 ---
Stores Like Best Buy That Went Out of Business
First, I want to talk about a couple of stores that went out of business over the past decade.
At their prime, each store was a major Best Buy alternative, depending on where you lived in the country. Often, these stores were across the street from a Best Buy location to try to capitalize on the same customers. When these retail chains closed their doors, those customers naturally went to Best Buy for their electronics and computer products.
Circuit City: I worked for Circuit City for over ten years, right up until they went out of business in the recession of 2009. At their peak, there were over 700 retail stores across the United States, including The Source stores in Canada.
H.H. Gregg: Although much smaller as a company, H.H. Gregg seemed to learn from Circuit City's mistakes. With the vacuum left by Best Buy's biggest competitor, they increased their market share during the recession and grew to over 200 locations nationwide. Unfortunately, they filed for bankruptcy and went out of business in 2017.
Fry's Electronics: If you've lived in California or Texas, you've heard of Fry's Electronics. With only 34 locations, they had a different take on electronics shopping. Great associates and brand loyalty kept bringing in customers…until it didn't. As they grew, customer service and external competition made the retail stores less profitable. COVID-19 was the final straw, and they closed their doors in early 2021.
CompUSA: I bought my first Windows computer from CompUSA in Pittsburgh. With aisles of software and PC components, they were THE place to go back in the day. But, as product life cycles decreased and competition increased from online stores, it was easier (and cheaper) to buy computer products online. CompUSA closed its doors forever in 2012.
---
Stores Like Best Buy: Home Audio
In my opinion, home audio is one of the hardest things to shop for. I always advised customers to grab a CD from their car or hook up their smartphone and listen to their favorite songs on different sets of speakers.
However, you need to have lots of different brands of speakers for that to work. For example, a Polk Audio speaker will sound different than a Klipsch, which sounds different than a KEF speaker.
Customers need to be able to hear the difference to find their perfect speaker.
Here are the three alternatives to Best Buy that accomplish this much better.
Audio Advice (NC)
World Wide Stereo (PA)
Crutchfield (online store)
---
Audio Advice

Audio Advice is a smaller audio-focused chain. Based out of North Carolina, this chain offers two locations for local customers and a substantial online presence. You can buy home theater, DJ, and smart home equipment from all the top brands. Free two-day shipping means you'll get your gear quickly as well.
Where Audio Advice sets itself apart from Best Buy is its customer service. Audio Advice prides itself on offering true audio experts giving customers a great experience. Customers rave about their customer-facing teams' approachability, accessibility, and reliability.
On top of that, if you're looking to design a home theater, Audio Advice offers a free 3D design tool. You can use that to design a system fitted for your particular space. You can also get expert advice to ensure you get the right tools to make your system really stand out. Customer support is available 24 hours a day, seven days a week.
Whether you're an audiophile or just looking for something off the shelf, you'll find great products and knowledgeable experts waiting for you at Audio Advice.
World Wide Stereo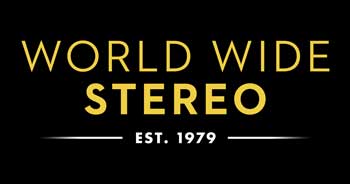 World Wide Stereo might be a Philadelphia-based chain, but don't think they can only serve you if you're local. They have two Pennsylvania showrooms, but this retailer focuses 100% on audio, with the best brands at some of the best prices.
Unlike Best Buy, World Wide Stereo is a true family business run by a family that genuinely cares about audio. To demonstrate, look at their Porsche from the Daytona Nationals IASCA. Their car stereo ranked #4 in the United States and #8 in the world! So, you know they can help install a car stereo that will sound great.
Because it started as a local consumer electronics retailer, World Wide Stereo knows that customer support is key to its success. They offer a price match guarantee, a generous return policy, and award-winning customer support. They also work with local charities for community outreach. An added bonus is that they focus on reducing their carbon footprint by becoming a landfill-free company.
World Wide Stereo offers all kinds of products and design services. So, give them a shot if you need your whole house wired for sound or smart home capabilities or are looking to build a home theater.
Crutchfield
Crutchfield is one of the most established electronics retailers. It's been around almost half a decade, with operations starting in 1974. Crutchfield's retail operations are entirely online. Their focus is mainly on car audio and home theater products, although they also sell headphones and smart watches as well.
Crutchfield was founded on the idea of helping consumers know what aftermarket stereo would fit in their cars, and that mentality carries through today. For any consumer electronics bought through Crutchfield, they offer free lifetime tech support.
Crutchfield will provide any necessary installation gear if you buy a car stereo. They can also pre-wire an aftermarket stereo to a harness, making self-installation a breeze. These are the kind of personal customer service touches that you won't find at Best Buy.
The company also offers a generous 60-day return period and a price match. These will help ensure you get the best price on the equipment you want. If you're interested, Crutchfield also does ample product research, which they post on their website. It's another layer of detail beyond simple product specification sheets.
These are why Crutchfield is one of the most well-regarded home audio retailers.
---
Stores Like Best Buy: Computer Hardware & Office Equipment
At my core, I'm a computer geek, so I used to love walking through the aisles at Comp USA to pick out my next graphics card. But shopping for new computer components & networking equipment has long since moved online.
For that, there's only one real alternative to Best Buy: Newegg. I've built my last three PCs shopping almost exclusively at Newegg.
I've included Tiger Direct as an honorable mention, but, unfortunately for them, Newegg is the easy winner in this category.
Newegg
Tiger Direct (Honorable Mention)
---
Newegg
If you've ever searched for any kind of technology, the chances are that you're already familiar with Newegg. Newegg is, by any measure, one of the biggest online technology stores, with over 32 million individual products available. They have grown over 20 years to be one of the more trusted retailers in the marketplace.
In many cases, the big advantage Newegg has over Best Buy is sheer selection. Best Buy will probably have you covered if you're only looking for a USB cord. But it's more than likely that Newegg will have many more options, and often, those will be much cheaper.
If you're doing a prosumer project like building a computer or custom networking, Newegg is MUCH better than Best Buy. That's because Newegg works with many manufacturers to offer very specific parts at great prices. I built a PC with parts exclusively from Newegg simply because they had what I needed, and a store like Best Buy did not.
TigerDirect
TigerDirect has been in operation since 1996 and has been a leading electronics retailer for more than 20 years. Unlike Best Buy, TigerDirect's business takes place entirely online. Because they don't have storefronts to maintain like Best Buy, they can offer competitive prices on various computer hardware, consumer electronics, office supplies, and more.
TigerDirect stands out as a Best Buy competitor in the business space. Unlike many competitors here, TigerDirect offers free business accounts and specializes in bulk orders. From new and used computers to monitors to office equipment, TigerDirect provides a one-stop solution for businesses of all sizes.
That said, TigerDirect offers great deals for individual consumers, even if you're not a business. The same certified refurbished equipment they offer in bulk is also for sale on a personal level. They also provide many separate components you might not find at a store like Best Buy.
TigerDirect has a great selection, but their website can be tricky to navigate. However, they are a great Best Buy competitor if you're willing to look and put in the time.
---
Stores Like Best Buy: Televisions
I have to give credit where credit is due. Best buy is the best place to shop for a new TV. Most competitors like Costco or Walmart sell older models rather than the latest, cutting-edge technology. By contrast, Best Buy stores are one of the only places you'll find the latest televisions from leading brands.
Still, let's be honest. Most of us hang on to our televisions for 5-10 years, so buying last year's model is a good idea – especially when it can save you a lot of money.
I still recommend doing your research at Best Buy to get an idea of what you're looking for. But, if you don't feel like waiting for the best time to buy a new TV, you can usually find a great deal at these three stores.
Costco
Amazon
ABT Electronics
---
Costco

Costco is a membership-based store with locations all over the United States. They focus on offering all kinds of products in bulk, letting consumers buy more and see huge savings.
Costco might not be the first store you think of for televisions, but you should definitely check them out. They carry many of the major brands in all sizes. Like other products Costco offers, these televisions can cost hundreds of dollars less than at places like Best Buy.
Their website is excellent at letting you filter down to the size, brand, or price you want, and you can schedule delivery ahead of time. Costco also offers technical support on their televisions, so help is always a click or a call away if you have any issues.
The one catch is that Costco charges for annual memberships, so factor that in if you're looking to buy and still need to become a member. Memberships are pretty cheap, though, so it's likely that you're still getting a bargain. Plus, a Costco membership can help you with discounts on gas and movie tickets, even if you're not near one of their retail stores. Costco is a Best Buy competitor that offers incredible value.
Amazon
You probably don't need me to tell you about Amazon. To put it simply, they're the world's largest retailer and has revolutionized online shopping. They sell every kind of product imaginable, including consumer electronics and televisions, making them a tremendous Best Buy competitor.
Amazon sells televisions from all the top brands, so they're great to price compare against Best Buy. However, finding a television from Amazon can be difficult if you don't know just what you're looking for. Your best bet might be to look at specific televisions at Best Buy, then search for the exact model number on Amazon. Prices on Amazon may be a bit better than Best Buy, but your mileage may vary depending on the day.
Amazon's free shipping for Prime members will often extend to televisions. Amazon also offers free product recycling if you're getting rid of an older television as part of your purchase.
Abt Electronics
Abt Electronics differs from many of its peers on this list. They're different because they've been open and a family-run business since 1936! Their storefront and in-person services are based in Illinois. Still, their online store has earned them multiple awards as a top consumer electronics retailer from Consumer Reports.
Where Abt shines in comparison to Best Buy is its customer service. Even though they're a global online retailer, they still have a small, family-run business mentality in its customer interaction. Abt customer service has won multiple awards, and their free tech support is available even before you purchase. So, if you need to figure out the best television or have technical questions about any of their products, Abt will support you.
Abt even offers short video tutorials on brand comparisons, pairing Bluetooth speakers, and setting up universal remotes. These go a long way to helping make your installation process a smooth one.
Abt offers customers all the top television brands at competitive prices. They might not be as well known as Best Buy, but they're a competitor you should be aware of.
---
Stores Like Best Buy: Cameras
I love looking at new cameras. My grandfather was a photographer, so I always felt a particular connection to the camera.
Unfortunately, I didn't inherit any of his talents for photography. Still, I muddle along, trying to take a great picture with a lot of help from my local camera shop.
I firmly believe the best way to get better at photography is to find your local camera shop and develop a relationship with the people there. Especially since Best Buy seemed to move away from digital cameras several years ago.
Sure, you can find great deals online, but your local store will be there to give you tips along the way. And that's something Best Buy could never compete with.
Your Local Camera Shop
B&H
Adorama
---
B&H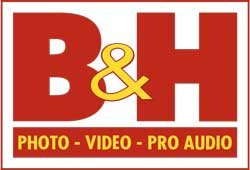 B&H started in New York City in 1973 as B&H Photo and Video. Since then, they've expanded into other electronics, and Newsweek has named their online storefront one of the best in the world in 2021.
Best Buy may have a lot of cameras, but they're focused more on the amateur market. B&H has all that same equipment, but they also have tons more lenses, apertures, tripods, and accessories than Best Buy. Whether you're a longtime professional photographer or someone who's trying to take that first step beyond the iPhone, B&H will have suitable cameras and accessories for you.
B&H also offers standout customer service with their online product specialists and in-person in their New York City superstore. These specialists are experts in cameras and photography. They can help guide your purchase decision or answer any questions you may have.
Finally, if you're someone who wants your stuff fast, B&H has you covered. They offer free expedited shipping on purchases over $49. If you live near their in-person location, orders can be ready for pickup in as little as 30 minutes.
Adorama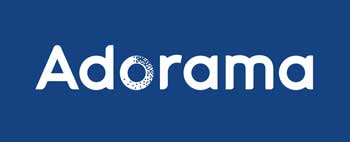 Since 1974, Adorama has focused on cameras and photography. Growing from a single storefront to one of the biggest creator-focused online retailers, Adorama provides excellent products at a fair price.
Unlike a store like Best Buy, which has a little bit of everything, Adorama focuses its sales on professional and amateur-level cameras, lighting, and audio equipment. This vision comes through in their motto: "Equip your creativity."
Aside from its retail business, Adorama also offers several other services. They offer filmmaking equipment and audio gear if you're a professional filmmaker in the New York City area. They can also produce professional prints delivered to the customer with white-glove service.
One of the coolest things Adorama does, though, is their trade service. If you're a photographer, you already know about the temptation to add to and upgrade your equipment. Adorama's trade program makes that easy. Their experts make sure you get what you deserve so you can get the next piece of equipment you need.
Adorama also sells open-box, refurbished, and used equipment, which is an excellent way to get premium camera gear without paying full price.
---
Stores Like Best Buy: Home Appliances
When we bought our home, shopping for a new fridge and washer\dryer was one of the most frustrating experiences I've ever had.
Even though we bought our home appliances from Best Buy, I wouldn't recommend them. Even though he claimed not to be, the sales associate acted like he was on commission. The delivery drivers were OK, but they loaded the wrong color washer and had to reschedule another delivery.
It could be an outlier, but I've had much better experiences buying appliances for my parents at all three of these retailers.
---
Home Depot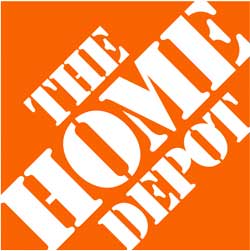 Home Depot is one of the largest home improvement retailers in the United States. With hundreds of locations all over the country (plus an impressive online selection), you're never far away from a Home Depot.
An area where Home Depot shines as a Best Buy competitor is with its appliances. Best Buy does sell appliances, but its selection is pretty narrow. This is especially true in physical stores, where there might be just one or two major appliances on display.
By comparison, each Home Depot store has a massive amount of refrigerators, washers, dryers, and other kitchen appliances available to look at and measure. If you go onto their website, the selection is even more impressive. Home Depot is always running sales on appliances, so if you're patient, you might find a great deal.
The delivery experience with Home Depot is also great. They give you the option to have professionals hand-deliver your appliance, install it, and cart away your old appliance. This process usually takes no more than 60 minutes, and it's a straightforward way to make sure your installation is correct.
If you're a professional or more self-reliant, that's no problem either. Home Depot offers curbside pickup and even offers truck rentals if your vehicle isn't quite big enough for your new appliance.
Lowe's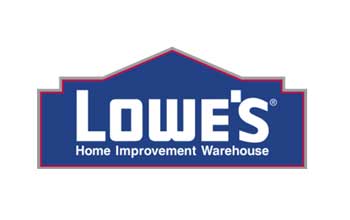 Lowe's is one of the other huge home improvement retailers and is a big competitor to Home Depot. As a result, if you can't find a Home Depot in your area, you'll usually find a Lowe's.
That means Lowe's holds the same kind of advantages in home appliances over Best Buy. Lowe's appliance selection is excellent, whether you're in one of their hundreds of physical stores or browsing their website. In addition, Lowe's is happy to work with customers on special orders. Consultants can work with you to get your dream appliance into your hands if they don't offer something you want.
Lowe's also offers installation services, and there are several times of the year when basic installation is free! That means your delivery, labor, installation, and old appliance haul away come at no cost. If you can afford to be patient, that's a deal worth looking out for.
If you shop online on Lowe's website, they also do an excellent job for each product by showing rebates on top of their discounts. This is a great way to search and find some great deals.
Sears
People have known Sears as an appliance retailer for decades. With a history of nearly 100 years, Sears is a respected retailer for its selection, prices, and customer service. Many of Sears' storefronts are closing recently, meaning they're refocusing as an online store.
This means that, unlike Best Buy, Sears can focus on providing customers the best possible online shopping experience for buying home appliances. Their website is a breeze to navigate whether you're shopping for a new cooktop, refrigerator, washer, dryer, or anything in between. Sears also offers bundles that combine common appliances to maximize your savings.
One common concern for all consumers nowadays is when they can expect an appliance to arrive. Fortunately, with Sears, you're in luck. They have a filter on their site to show what is in stock and available to ship. This feature can help avoid delays and get your appliance into your home as quickly as possible.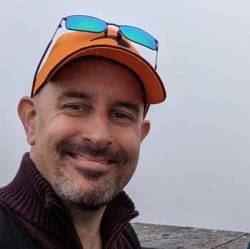 Latest posts by Tim Wells
(see all)