Last Updated on June 20, 2023 by Tim Wells
Insignia is Best Buy's proprietary brand of electronics and televisions. You've probably seen them stocking the shelves of your local Best Buy store, although they're also sold on Amazon.com.
But like most in-house brands, figuring out exactly who makes the products is challenging.
There's a popular opinion that Hisense manufactures Insignia TVs for Best Buy.
But that's not true.
I'm going to debunk that theory in this article by doing a teardown of Insignia's 32″ Fire TV model, the NS-32F201NA22, to see who makes each individual component.
First, I will cover some basic information about Insignia and where their products are made.
There will be plenty of photos along the way, so let's get started!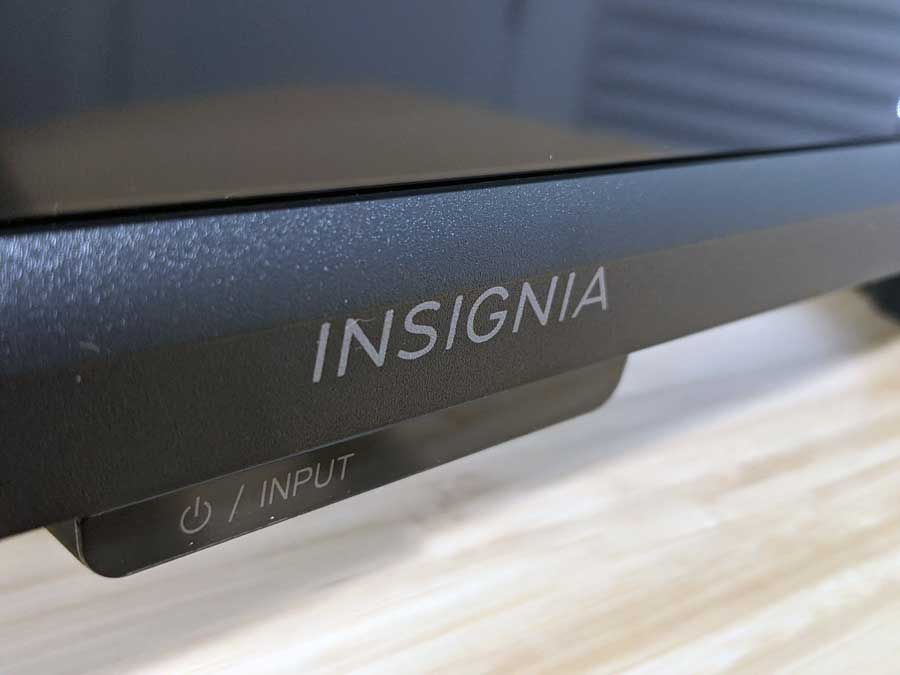 ---
Where are Insignia TVs Manufactured?
Many electronics stores like Best Buy have their own in-house electronics brand. They can sell them at a discount to the major national brands and have better profit margins. Best Buy gets to keep more revenue from selling Insignia TVs, even though they're cheaper than their competition.
However, Best Buy outsources the manufacture and design of these TVs to other companies. Still, they're tight-lipped on who those companies are.
All of Insignia's TVs are manufactured in China. However, the exact name of the manufacturing plant where the TVs are produced is unclear. Because of this, Insignia TVs are likely manufactured in multiple factories across China.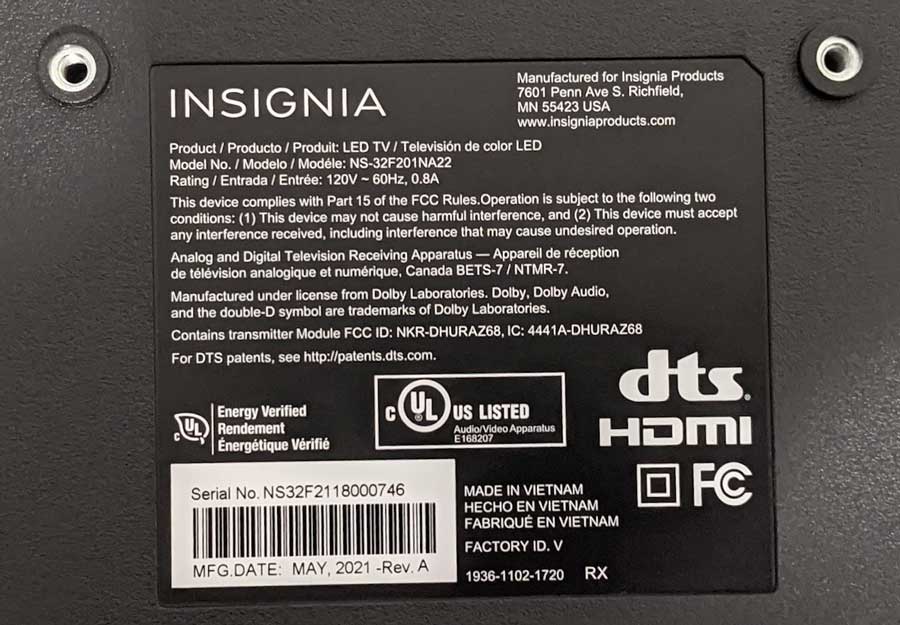 ---
Who Makes Insignia TV's? [Teardown]
Best Buy refuses to comment on which specific manufacturers manufacture the components of their Insignia TVs. This gives them the flexibility to order whatever parts they need, in bulk, from different manufacturers.
So while we will look specifically at Insignia's 32″ Fire TV model, the NS-32F201NA22, remember that other models may have different parts from other manufacturers.
Main Board\Memory
The main board on the Insignia TV is the brains of the unit. It houses the system memory and the graphic processing unit.
This is the only identifying sticker on the board itself. Here, you can see the part number at the top: 0980-0900-1530(0A).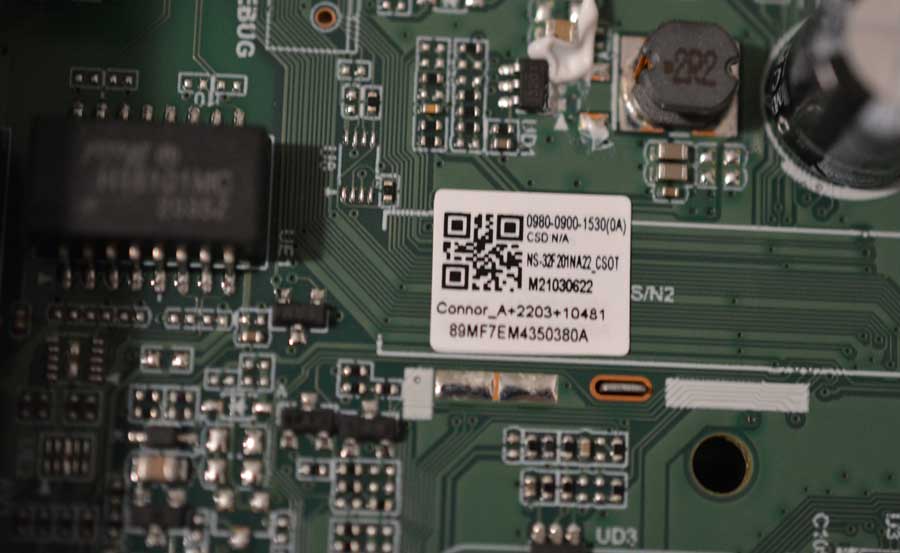 While I couldn't find that specific model number, it does follow the same naming convention as Samsung TV main boards.
It's reasonable to assume that Samsung manufactured this TV main board and sold it to Insignia.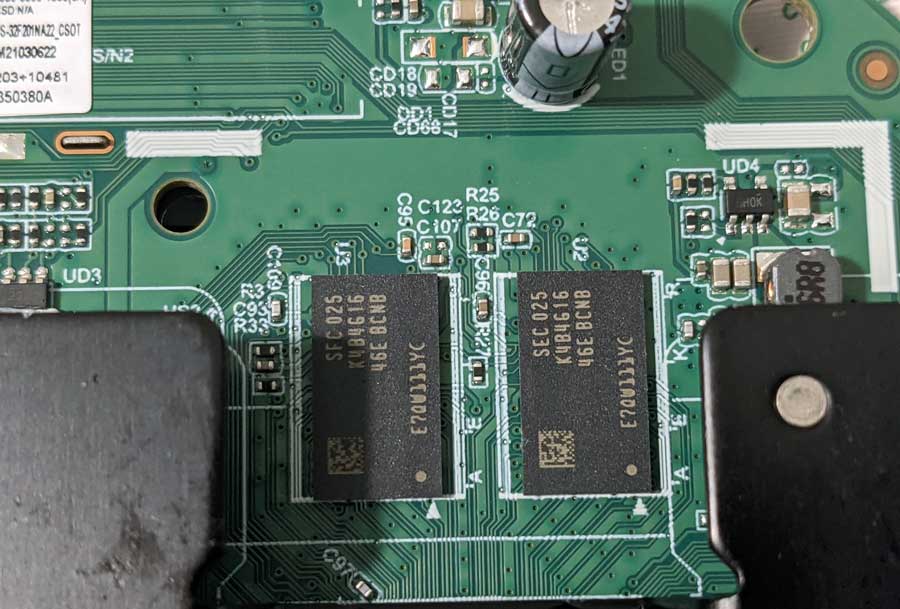 Furthermore, when you look at the memory modules (above), those were manufactured by Samsung as well. Their model number is K4B4G1646E, and you can see their datasheet here.
LCD Panel
The LCD panel itself is manufactured by a company called China Star Optoelectronics Technology (CSOT). Here, on the panel, you can see the model number ST3151A07-1-XC-3.
A little digging led me to a site called Panelook.com, which is an excellent resource for finding out all the details on LCD and OLED panels.
The panel's specs match the Insignia TV's specs, so this is definitely a match.

Looking deeper at CSOT, I discovered it's a display producer based out of China owned by TCL, Century Science & Technology, and Samsung.
So while this isn't a Samsung-branded LED panel, they definitely had a hand in the technology.
WiFi Module
I didn't need to tear down the entire TV to find the WiFi module. Due to FCC regulations, the manufacturer's sticker on the back of the TV lists the WiFi module.
However, since I was here, I wanted to include a photo.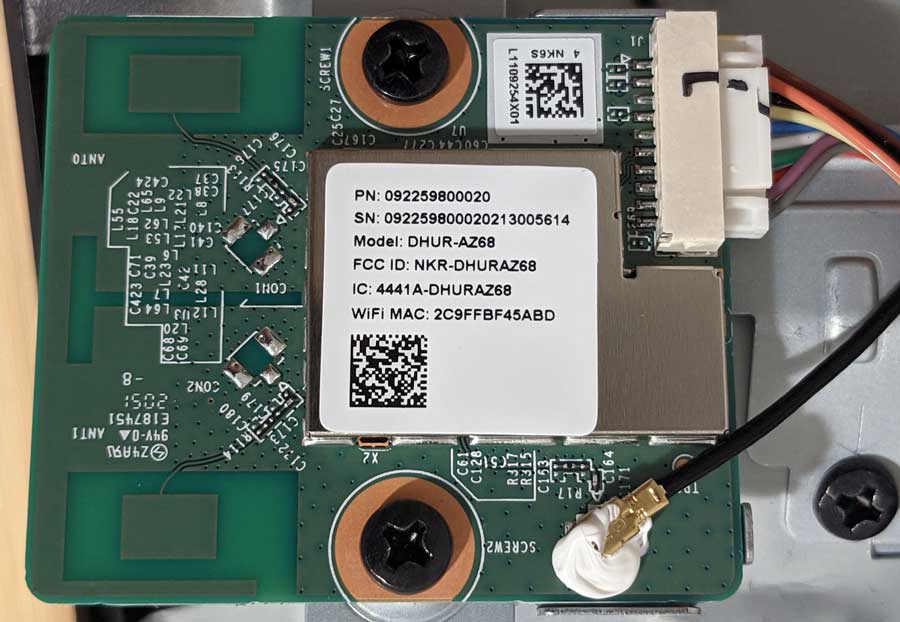 The WiFi module is the DHUR-AZ68, a combination of 802.11 a/b/g/n/ac and Bluetooth 5.0. You can learn more about the WiFi module in its technical manual here.
---
Insignia TVs: Features
Insignia makes a wide range of TVs aimed at the budget consumer.
They range in size from small, 19″ TVs designed for dorm rooms all the way up to massive, 70″ QLED 4K UHD models for large living rooms.
While they won't have some of the cutting-edge features you'd find on expensive Sony or LG TVs, Insignia TVs offer an outstanding balance and value for the money.
Most Insignia TVs have DTS TruSurround and Dolby Audio speakers for excellent sound quality.
Several models come with 4K resolution and HDR, which increases the contrast between the bright and dark areas of the image, adding depth and making it seem more realistic.
As you'd expect, all Fire TV models include the Alexa-enabled remote control, which provides instant access to Amazon's voice assistant.
The new remotes are longer than previous versions, providing a more ergonomic feel. They also added curves on the side and rear for a more comfortable grip.
Overall, Insignia TVs offer top-notch features at a terrific price, especially for those looking for a high-performance unit that won't break the bank.
---
Why is Insignia TV so Cheap?
Insignia TVs are priced significantly lower than many other brands, making them an appealing choice for budget-conscious consumers. There are several reasons why Insignia televisions are so cheap.
First, Insignia is Best Buy's house brand, which means that the retail giant can control the costs associated with the brand.
By eliminating the need for expenditures such as marketing, distribution, and licensing fees, Best Buy can sell Insignia TVs at more competitive prices.
Additionally, Insignia TVs utilize less expensive components and technology than other brands.
They are often equipped with lower-end processors, panels, and backlights, which, although reliable, might not deliver the same level of performance and picture quality as their higher-end counterparts.
To keep the price point attractive, Insignia TVs tend to forgo some features and performance aspects commonly found in more expensive TVs.
For example, they typically don't support high refresh rates, local dimming, HDMI 2.1, or advanced gaming modes.
Insignia TVs are designed to cater to customers who prioritize affordability and basic functionality over high-end features.
While they may lack some of the "bells and whistles" associated with more expensive TVs, Insignia TVs still offer a cost-effective solution for those who simply need a reliable television for everyday viewing.
---
How Long is the Insignia TV Warranty?
Insignia TVs have a warranty for one year from the time of purchase, as long as you purchased it brand new. The warranty covers any manufacturing defects but does not cover accidental damage, cosmetic damage, power surges, lightning strikes, or damage due to misuse or neglect. Return the TV to Best Buy within the first year, and they will send it for repair.
Like most electronics companies, Insignia TV warranties cover material or workmanship defects. This means anything under the manufacturer's control, such as a defective LED bulb or crooked television casing.
Because Insignia is a Best Buy brand, if you have problems with your Insignia TV, you take it to your local Best Buy store for service or call a toll-free phone number to troubleshoot it over the phone.
Your local Best Buy store probably won't be the one to actually fix your TV. Most companies have regional repair centers where all their qualified technicians will have parts and specialized tools available to do the work.
If you have an extended warranty through Best Buy's Geek Squad, you have other options available.
Smaller units under 42 inches (106 cm) are still taken directly to any Best Buy store for diagnostics. For 42-inch TVs (or larger), you'll schedule an in-home visit from a certified, Insignia technician.
Within the first year, Best Buy guarantees that they'll repair or replace the product free of charge if it's a manufacturer's defect. You must keep your original receipt or have the product registered on your Best Buy account to be eligible for service.
Note: When Best Buy issues a replacement TV, it's not necessarily a brand-new unit. It's very common to get refurbished units as replacements.
---
Other Products Made by Insignia
Insignia makes a host of other products, including:
Gaming accessories
Home audio and video systems
Home theater accessories
Car electronics
Camcorders
Cameras
Photo frames
Computers and tablets
---
Are Insignia TVs Worth It?
Insignia TVs can be a cost-effective choice for those who need a basic, functional TV to stream online content and watch HD or 4K videos.
They are less suited to viewers who desire high-end features, superior picture and sound quality, and advanced gaming or HDR format support.
Insignia TVs are ideal for a secondary TV in less frequently used areas like bedrooms, kitchens, or guest rooms. However, they may fall short as a primary TV in spaces such as living rooms, home theaters, or gaming rooms, where optimal performance and compatibility are required.
Alternatives include brands like TCL, Hisense, Vizio, LG, and Samsung, depending on varying budgets and needs.
---
The Verdict: Insignia TV's
Overall, Insignia TVs offer some pretty good value for the price. Given what I found in my teardown, it's likely that Samsung manufactured most of the critical components of my Insignia Fire TV.
I'm a big fan of Samsung TVs because of their clarity, brightness, and overall performance. Getting Samsung quality at an Insignia price point is a big win for budget-conscious consumers.
Plus, you don't have to wait for a specific time of the year to buy a new television. Insignia TVs are typically priced low throughout the year.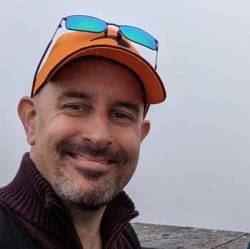 Latest posts by Tim Wells
(see all)