Last Updated on September 6, 2023 by Tim Wells
Updating the firmware for your Android TV box is a blessing and a curse. On the one hand, firmware updates often give your Android box additional features, fix software bugs, and help your device work better.
On the other hand, it's often complicated to find where to find the firmware for your particular box manufacturer.
If you're having trouble finding the correct firmware for your device, you've come to the right place.
This article was created as the ultimate guide to finding the correct firmware for your Android TV box. Here we list over 30 different manufacturers and hundreds of TV boxes. Each one has links to take you directly to their official download pages.
Enjoy!
What Your ISP isn't telling you…
Your ISP knows more about you than you think!
Your IP address is your online fingerprint. It logs everything you do online and is visible to your Internet Service Provider, the apps & addons you use, and even the government.
Currently, your IP Address 18.206.13.203 in Ashburn is visible to everyone.
Kodi Builds & Addons offer unlimited free streaming content, but there are risks.
Stream safely with Surfshark.
The Best VPN hides your identity and bypasses geo-blocked content and government surveillance while letting you stream your favorite movies buffer-free.
I've tested all the major VPNs on Android TV boxes and recommend Surfshark. It's the fastest VPN for streaming and gives you access to the most geo-blocked content!
SAVE 81% ON Surfshark!!!
Try it risk-free for 30-days on unlimited devices at the same time.
---
Android TV Box Firmware Downloads (By Manufacturer)
Acemax Firmware
Acemax is a Chinese company that began back in 2002. They produce a number of Android TV boxes that look to be rebranded boxes based on designs from other manufacturers.
Their download center contains their latest firmware updates as well as links to download the AmLogic USB burning tool to install them on your TV box.
K1 Plus
K1 PLUS DVB-S2 T2 Combo SW
KI PLUS Amlogic S905 SW
KI S2 Quad Core SW
KII Amlogic S812
KIII S905 2GB 16GB
M8S Amlogic S812 Quad Core SW
M8S+ (M8S Plus)
TX5 MAX SW
TX6 ALLWINNER H6 SW (4G 32G)
X3 MINI SW (Amlogic S905W 2G 16G)
X96 MAX 2/16Gb Model
X96 MAX 4/32Gb Model
X96 MAX SW
x96s 4G 32G android 9.0
X96S 4G 32G VERSION SW
---
Beelink Firmware
Beelink develops and manufactures their own line of Android TV boxes and mini-PC's. In the past few years they've released several extremely popular TV box models including the BT3 and GT-King.
However, Beelink uses their official forum to distribute the latest firmware updates, so it can be difficult to find the updates for specific boxes. You can find a link to the Tools Download Forum here.
GT-King
GT-King PRO
GT1 Mini
GT1 Ultimate
GS-King X
---
Blaupunkt Firmware
Blaupunkt is a German aftermarket stereo manufacturer and has been an OEM provider for Porsche, BMW, Mercedes, among many others. Even though it's not their usual line of business, they produced one Android TV box, the BATV7.
They used to have a product page with a download section, but it has been removed for the BATV7. It appears that the model is no longer supported.
---
Cloudnetgo Firmware
Cloudnetgo was one of the first Android TV box manufacturers to include a hard drive in their devices instead of flash storage. As a result, they were able to offer one of the few TV boxes that could record TV as well.
Their Service and Support page had links to download support documents and firmware, but has since gone offline.
---
Dolamee Firmware
Dolamee is a budget Android box manufacturer, however they do not appear to have an official website. Additionally, their three TV boxes (D5, D6 and D9) are all out of stock on both Geekbuying and Gearbest.
---
DragonBox Firmware
The Dragon Box was a popular fully-loaded Kodi-box that later bundled their service with BlendTV. The company shut their doors in 2019 and is no longer offering upgrades or support.
Their website is still active and they do have a contact page. However, I was not able to get a response when I emailed.
Update: Their website has gone offline, and it appears permanent this time.
---
Egreat Firmware
Egreat is an audio company that has five different models in their range. Unlike many of the other manufacturers on this list, they produce more "pro-sumer" devices like network media players.
Their official website, including their support page, is now offline, with no replacement.
---
Enybox Firmware
Enybox is an original equipment manufacturer of Android TV boxes and mini-PC's, operating since 2005. They manufacture TV boxes using all three of the major chipsets (AmLogic, Rockchip and Allwinner).
Their official support page has firmware and documentation for their entire product lineup.
---
Geniatech Firmware
Geniatech develops a wide range of devices including tablets, digital signage, healthcare equipment and, of course, Android TV boxes.
Their website's products page lists available downloads by the model number, so it's easy to find firmware, product documentation and spec sheets. Additionally, they have a page dedicated to developers where you can download software development kits (SDK) for the different hardware components that they use.
APC1295 ARM PC
APC1967
APC329Q Qualcomm Box
APC3399 Embedded Mini PC
APC3710 NXP Mini PC
APC390R RTD1295
APC395X S905X
APC395X3 S905X3
APC810B iMX8MQ STB
APC820 RK3399 Industrial Mini PC
ATV1660K RK3288
ATV186X
ATV195X S905X
ATV195Y
ATV1960 S912
ATV1962 S912
ATV1965 S905D
ATV2300 Android TV Box
ATV315K RK3229
ATV315Y4 S905Y4
ATV329A S905X
ATV329Q Qualcomm Box
ATV495 Max S905X
ATV495X S905X Quad Core Box
ATV496 S905X3
ATV496Max S905X4
ATV597E S905D
ATV598E S912
ATV598Max S905D
ATV698 Max
ATV698 S905X3 Android Hybrid Box
ATV698D Max
---
GTMedia Firmware
GTMedia is the electronics wing of the Shenzhen Winsat Technology Development company. They produce home theatre equipment, including Android TV boxes, as well as home-health devices and other products.
They release firmware and other product updates through their official forum.
X8
V7 TT
V7S HD
V7 Plus
V7 S2X
V7Pro
V8 Nova
V8 Honor
V8 Pro2
V8 UHD
V8X
V9 Super
V9 Prime
I-Fire IPTV Box
I-Fire 2 IPTV Box
GTS
GTS Pro
GTT2
GT Combo
G1
G2
G3
G4
G5
D1
D2
Z3
Z3B
GTPlayer
---
Himedia Tech Firmware
Himedia has always had great designs for their Android media centers. They were one of the first to have an all-metal case and connections for external hard drives in addition to their internal storage. They also have a Google-certified Android TV device.
Their official support page has links to download firmware updates and product documentation.
---
Hyfai Firmware
Hyfai is a small electronics brand headquartered in Canada and manufacturing in China. They only have two Android TV boxes that are both based on older chipsets.
Their support page includes instructions to download a firmware update as well as warranty information.
Q28 Android 7.0
QR6 Android 6.0
---
Justop Firmware
Justop is a UK company that makes a variety of small electronics products and computer peripherals. They have a couple of models of Android TV box, however they're all out of production according to their website.
One of their boxes, the A5X has a firmware release that was updated in 2019.
---
Matricom Firmware
The Matricom G-Box was the first Android TV box that I ever saw, and boy did it make an impression. They continue to make Android TV boxes and accessories to this day.
The have firmware and documentation for their entire model line on their support page.
G-Box MX2
G-Box Q
G-Box Q2
G-Box Q3
Matricom Arc
OmniStick S8X
---
Mecool Firmware
Mecool makes several different versions of Android boxes including the KM1 which is a Google Certified TV box running Android TV.
They have some firmware updates available on their website's official Software Updates page.
MeCool KM1 Android TV 10
MeCool KM3 Android 10
MeCool KM7 S905Y4
MeCool KM9 Pro Android 10
---
Minix Firmware
I've owned six different Minix Android TV boxes over the years and they've always been one of my go-to manufacturers. They started rolling out OTA (Over The Air) firmware updates as far back as 2016, so the update process should be quick and easy.
Occasionally they do release firmware updates on their official forum and not directly through the OTA Update app.
Minix Neo T5
Minix Neo U22-XJ
Minix Neo U9-H
Minix Neo U1
Minix X8
---
MXQ Firmware
MXQ was an entry level Android TV box that sold extremely well in many countries. However, their support after the sale was frustrating to many of their fans. At the time of this writing, their latest device is several years old and there is no official firmware support.
---
Nagrace Firmware
Nagrace is a general consumer electronics company manufacturing home security cameras and video conferencing equipment. Their last attempt at a streaming media player was back in 2017.
Since the company has shifted their focus away from Android TV boxes, their devices are no longer supported.
---
Nexbox Firmware
Nexbox was a popular entry level Android TV box manufacturer in 2016\2017. Although there is no official firmware support, there are custom firmware updates available on Freaktab for the Nexbox A95X.
---
ProBox Firmware
The first ProBox came out right at the beginning of Android TV Stick's rise in popularity back in 2014. Over the next few years they released several other Android devices culminating with the ProBox Air.
ProBox maintains a list of the latest firmware updates for their entire model line on their Support page.
AirBox
Air Plus
Air
AVA
ProBox2 Z
ProBox EX
ProBox EX+
---
Qintex Firmware
I'll admit that I'd never heard of Qintex Android TV boxes before. They were founded in 2015 and have developed several TV boxes and home theater products.
Their Download page provides firmware updates for every model in their lineup.
MK 903V
MSP05
MSP28
Q05 Android TV Box
Q28 Android TV Box
Q39
Q912 2+16GB
Q912 3+32GB
Q9A 3+32GB
Q9A 3+32GB
Q9C Android 5.1
T9S II TV Box
T9S Plus
---
Rikomagic\RKM Firmware
Rikomagic has been around since the beginning. The first Android Stick PC that I saw was a Rikomagic device and they've continued making streaming players to this day. In the past several years they've branched out to Windows mini-PC's and Linux devices.
They have flashing tools and firmware upgrades on their Download page.
MK06
MK22 Android 7.1
MK25
MK39 Android 9.0
MK39 Android 9.0
MK68 Android 5.1
MK68 Android 6.0
MK802 IV
MK902II Android 7.1
MK902S
V3 Android 9.0
V3 Linux
V5 Andoid 5.1
---
SkyStream Firmware
Skystream has moved to a one-touch app for firmware and software updates. They do not have any firmware updates on their website.
---
Sunchip Firmware
Sunchip Technology has one of the widest ranges of products available. In addition to Android boxes, they also manufacture Windows mini-PC's, laptops, ultrabooks and Miracast streaming sticks.
They offer downloads for many of their products, including firmware updates on their official Download Center.
---
Sunvell Firmware
Sunvell has a history of manufacturing really unique Android TV boxes. Whether it's their brushed aluminum cases or their multi-colored Lego-style design, they were always a center-point of the room.
However, they have no official website and no user-forum for firmware updates.
---
Tanix Firmware
Tanix manufactures a complete line of Android TV boxes. They have a Firmware Downloads page that has updates for several of their most popular devices on their website.
Mega Mini Pro
Tanix TX2
Tanix TX28
Tanix TX3 Max
Tanix TX3 Mini
Tanix TX5 Plus
Tanix TX5 Pro
Tanix TX6S
Tanix TX6S
Tanix TX8 Max
Tanix TX9 Pro
Tanix TX92
---
Tronsmart Firmware
For years, Tronsmart was one of the major players in the TV box industry. While they've moved on to general consumer electronics like noise cancelling headphones, gaming accessories and power bricks.
You can find firmware updates for their older Android TV boxes on their download center.
Ara BJ19 Android TV Box
Ara IZ37
Ara X5 & Ara X5 Plus Windows TV box
CX919, MK908II & MK808B Plus
Draco AW80 TV Box
Draco H3 TV Box
Mars G01
MXIII Android TV Box
MXIII Plus Android TV Box
Orion R28 Android TV Box
Orion R68 TV Box
Pavo M9 TV Box
T1000
Tronsmart Apollo Bold
Tronsmart Elite Wireless Gaming Mechanical Keyboard
Tronsmart Elite Pro Wireless Gaming Mechanical Keyboard
Tronsmart Glary
Tronsmart TG007 Mouse
Vega S89 Standard & Elite, Vega S89-H
Vega S95 Pro, Meta, Telos
---
Ugoos Firmware
Ugoos consistently makes some of the best performing Android TV boxes, although that performance comes at a premium. While they're some of the more expensive Android TV boxes, they normally receive firmware updates long after they're released.
You can usually find several firmware versions as well as spec sheets and documentation on their download center page.
Ugoos AM2
Ugoos AM3 16GB
Ugoos AM6 16GB
Ugoos AM6 Plus
Ugoos AM6 Pro
Ugoos AM6B Plus 2021
Ugoos AM7
Ugoos UM3 8Gb
Ugoos UM4 16GB
Ugoos UT3+ 16Gb
Ugoos UT3S 16Gb
Ugoos UT3S 32Gb
Ugoos UT4 16Gb
Ugoos UT5 Pro 32Gb
Ugoos UT6 16Gb
X2 TV Box
X3 TV Box
X4 TV Box
---
Uniuga Firmware
Uniuga sells several Android TV boxes based on the AmLogic 905 chipset. Firmware updates for several of their devices are available on their Download page.
C120
Fire mini S905X
HDMI Dongle 2+8/16GB
I8 air mouse
MX3 air mouse
MXQ 4K
MXQ Pro RK3229
T96 Mars1+8G 2+16G
T96 mini
T96 Plus S912
T96 Pro S912 2+16G
T96 Pro S912 3+16G
T96G RK3328
T96H RK3229
T96M S905X 2+16GB
T96N RK3229 1GB/8GB
T96N RK3229 2GB/8GB
T96N RK3328 2GB/8GB
T96Q 1+8GB
T96Q 2+8GB
T96R 2+8GB
---
Vorke Firmware
Vorke manufacturers several models of TV boxes, Mini-PC's and accessories. You can find firmware updates and manuals for several models in their lineup on their Support page.
HD 41 Pro
Vorke V1
Vorke V1 Plus
Vorke V2
Vorke V2 Plus
Vorke V2 Pro
Vorke V5
Vorke V6
Vorke Z1
Vorke Z3
Vorke Z5
Vorke Z6 Plus
Vorke Z6 Plus
---
WeChip Firmware
WeChip has been making Android TV boxes for over a decade and has since expanded out to projectors and Windows mini-PC's.
You can find several firmware updates on their Support page.
A95X F1 Android 8.1
A95X F2
A95X Plus Y2
GTKing
H96 MAX 3318
H96 Max RK3318 Android 10
H96 Max S905X3
H96 Pro H3
H96H 4G
HK1 Max RK3328
HK1 MINI RK3318 HS2734C
HK1 MINI RK3318 SP6334Q
HK1 Plus
HK1 Rbox RK3318
MXQ Pro S905W
Q Plus
T9 RK3228 Android 9
T9 RK3318 Android 9.0
T95 H616 2.4G WiFi
T95 H616 Dual WiFi
T95 MAX Android 8.1
T95 MAX Android 9.0
T95Q 4G
T95Q SD
T95S1 ATV S905W 2G
T95S2 2GB
T95Z MAX 3GB
TX3 MINI 7.1
TX3 MINI 8.0
TX3 MINI 9.0
TX3 MINI-L-H 7.1
TX6 7.0
TX6 H6 And 9.0
V8MAX 2G + 16G
V8MAX 4G + 32G
V8MAX 6255 Android 8
V8MAX 8822 Android 9
Wechip V10 Dual WiFi
WeChip V8 Plus
WeChip V9 4GB
Wechip V9 SD
WeChip V9 USB Burning
X88 King
X88 Pro
X88 Pro 10
X96 Max
X96 MINI Android 9
X96H 2G
---
Xiaomi Firmware
Xiaomi is one of the biggest names in the industry, but you've probably only heard of them simply as Mi.
The Mi box was one of the first Android TV boxes to be sold in a mainstream retailer (Wal-Mart) in the United States.
While they do not have an official download page, there is a great unofficial repository of Xiaomi firmware on Mifirm.net.
---
Yundoo Firmware
Yundoo is a small manufacturer that produced a handful of Android TV boxes. Their latest model, the Y8, came out several years ago and it looks like their official website has not been updated since late 2017.
They have no download page and the link to their official support forum is broken.
---
Zidoo Firmware
Instead of the small TV boxes that most manufacturers produce, Zidoo focuses on media streamers that would fit in with your other home theater products.
They have firmware and other utilities available for their entire model link on their official Download Center.
UHD2000
UHD3000
Z1000
Z1000 PRO
Z10
Z10 PRO
Z9S
X9S
Z9X
X10
X20
X20 PRO
X8
---
FAQ
What is Firmware?
Firmware is software installed on hardware devices, such as Android TV boxes, to control their functionality and operation. It is a specialized type of software that is designed to interact with the hardware components of a device, such as the processor, memory, and storage, to provide the necessary instructions to make the device work properly.
Firmware is different from other types of software, such as operating systems or applications, because it is permanently stored in non-volatile memory, like ROM or flash memory, and is not typically updated as frequently as other software.
Firmware is essential to properly functioning hardware devices because it provides low-level instructions to control the device's components. This can include booting up the device, controlling input/output operations, and managing power usage.
In the case of Android TV boxes, firmware updates can provide bug fixes, new features, and improved performance, making them an important aspect of maintaining and optimizing the device.
What files do you need to upgrade the firmware in an Android TV box?
To upgrade the firmware on an Android TV box, you typically need two files: the firmware file itself and a flashing tool.
The firmware file is the software that will be installed on the device to update its operating system, fix bugs, and add new features.
The flashing tool is a program that allows you to install the firmware file onto your Android TV box.
The specific files you need will depend on the brand and model of your Android TV box. Most manufacturers provide firmware updates and flashing tools on their website or through customer support channels. You'll want to download the correct firmware file and flashing tool for your specific device.
Before you begin the firmware update process, it's important to back up your data and settings on your Android TV box in case something goes wrong during the update. Additionally, make sure you carefully follow the instructions provided by the manufacturer to avoid any potential issues or complications.
Is it possible to downgrade the firmware in your Android TV box?
In general, it is possible to downgrade the firmware on your Android TV box, but it can be a tricky and potentially risky process.
First, you must find and download the previous version of the firmware you want to install. Then, you would need to use a flashing tool to install the older firmware onto your device.
However, downgrading the firmware can cause compatibility issues with apps and potentially cause other problems, so it's important to thoroughly research and understand the potential risks before attempting to downgrade your Android TV box's firmware.
It's also worth noting that downgrading the firmware may not be possible for all devices, as some manufacturers may have implemented security measures to prevent users from doing so.
Can you copy the firmware from one Android box to another?
In general, copying the firmware from one Android TV box to another is not recommended, as each device has specific hardware and software configurations that require firmware tailored to its specific model. Attempting to install firmware from a different device can cause compatibility issues, stability problems, and potentially brick your Android TV box.
Additionally, firmware updates often contain security patches and bug fixes that are specific to a particular model or version of an Android TV box, so using firmware from a different device may leave your device vulnerable to security risks or software bugs.
It's always best to obtain the correct firmware update for your specific device directly from the manufacturer's website or customer support channels. This will help ensure that you have the right firmware and that it is installed correctly.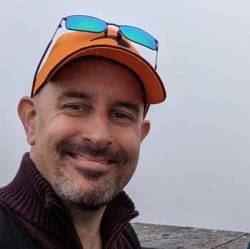 Latest posts by Tim Wells
(see all)