In this article, we'll introduce Internet Protocol Television (IPTV) and reveal our best IPTV boxes for 2023. Whatever you love to watch, we'll help you discover the perfect device to enhance your viewing experience.
But we won't stop there.
We'll also clarify the distinctions between IPTV and Android TV boxes, demystify IPTV service providers, and tackle the crucial matters of legality and VPN use.
By the time you finish this guide, you'll have all the information you need to transform your home entertainment.
Let's dive in!
---
What to Look for in an IPTV Box
Before we share our top picks for the best IPTV boxes, let's discuss the critical factors that set one IPTV box apart from another.
Consider these key features when making your decision:
Processor Speed and Memory
As a ten-year industry veteran, I can say that processor speed and memory are the heart and soul of your IPTV box. The quicker the processor and the more memory you have, the more seamless your streaming experience will be. You'll also encounter fewer buffering and loading issues. Some popular processors for IPTV boxes include Realtek RTD1319C, Amlogic S905Y4, Amlogic S905X4, and ARM Cortex-A35. Memory capacities typically range from 2 GB to 8 GB.
When choosing IPTV box, keep in mind that a faster processor and more memory will significantly impact your device's performance.
Don't skimp on these essential components!
Operating System and Compatibility
Your IPTV box's operating system and compatibility determine which streaming apps and services you can access. Popular operating systems include Android 11, Linux, and Fire OS. These systems support various streaming apps and services, such as MYTVOnline3, TiviMate, BuzzTV 5, Plex, Netflix, and Prime Video.
Remember, the more compatible your IPTV box is with different streaming services and apps, the more you can tailor and update it to meet your entertainment needs.
Video Resolution and Audio Output
We all desire top-notch video and audio quality when streaming our favorite content. This is where video resolution and audio output come into play. Common video resolutions for IPTV boxes include 4K Ultra HD, 1080p Full HD, and 720p HD.
Whether you're a movie aficionado or a sports fan, choose an IPTV box that supports 4K Ultra HD resolution for the best experience.
As for audio, look for IPTV boxes that support Dolby Digital Plus, Dolby Atmos, or DTS-HD Master Audio. These audio outputs deliver a rich, immersive sound experience that transports you right into the heart of the action.
Connectivity and Ports
A reliable IPTV box must connect easily to the internet and other devices. Standard connectivity options for IPTV boxes include WiFi 6 (AX), WiFi 5 (AC), Bluetooth 5.0, Bluetooth 4.2, and Ethernet. As for ports, you'll find USB 3.0, USB 2.0, HDMI 2.1, HDMI 2.0, and Micro USB on most models.
Having various connectivity options and ports ensures that your IPTV box can seamlessly connect to your home network and other devices, providing you with a hassle-free streaming experience.
Remote Control and User Interface
Lastly, let's consider the remote control and user interface. A straightforward remote control and intuitive user interface make operating your IPTV box and navigating its menus and features a breeze. Look for remote controls with features such as learning capabilities, voice control, backlit buttons, and standard volume and channel selection controls.
As for the user interface, consider options like Android TV OS, Linux OS, Fire OS, MYTVOnline3 app, TiviMate app, and BuzzTV 5 app. These interfaces are designed to be user-friendly and provide quick access to your favorite streaming content.
---
2023's Best IPTV Boxes: Top Picks Ranked
After extensive research and testing, we've ranked the best IPTV boxes for 2023 to make your decision-making process a breeze. Let's jump right in!
Best IPTV Box Overall: BuzzTV X5
After hours of testing and comparing, we can confidently say that the BuzzTV X5 is the best IPTV box in terms of streaming performance, price, value, and features. But what makes it stand out from the competition? Let's break it down:
Powered by an Amlogic S905X4 processor and 4GB of RAM, the BuzzTV X5 delivers smooth streaming of 4K Ultra HD content with H.265 decoding support. This is a quad-core ARM Cortex-A55 CPU with a Mali-G31 MP2 GPU, boasting a maximum frequency of 1.9GHz and a GPU clock of 650MHz.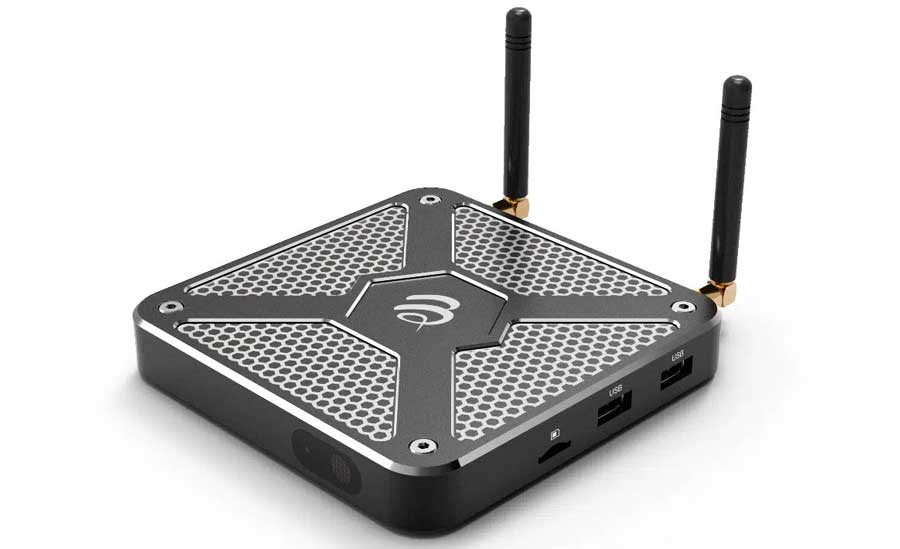 This impressive processor outperforms the Realtek RTD1319C in terms of performance, video quality, and WiFi speed.
Running on Android 11 OS, the BuzzTV X5 supports various streaming apps and services, allowing you to watch all your favorite content in one place. Plus, it comes with the exclusive BuzzTV 5 app, further enhancing your streaming experience.
The BuzzTV X5 supports WiFi 5 (AC) for moderate wireless connectivity, Bluetooth 5.0, and Fast Ethernet. This means you can connect your IPTV box to various devices without hassles.
The BuzzTV X5 is available in two storage capacities, 64GB and 128GB. With under a $30 difference between them, the BuzzTV X5 allows you to choose the storage option that best suits your needs without breaking the bank.
The BuzzTV X5 is the clear winner if you want a top-notch IPTV box with fantastic streaming performance, unbeatable value, and a user-friendly interface.
Its powerful processor, the latest Android OS, exclusive app, and multiple connectivity options make it the ultimate choice for anyone wanting to upgrade their in-home entertainment.
We earn a commission if you click this link and make a purchase at no additional cost to you.
Runner-Up: Formuler Z11 Pro Max
The Formuler Z11 Pro Max earns our runner-up spot for the best IPTV box. Equipped with a powerful Realtek RTD1319C processor and 4GB of RAM, this device ensures smooth, fast streaming of 4K Ultra HD content. Thanks to the processor's AV1 decoding support, you can enjoy your favorite shows without buffering or lagging.
At the heart of this IPTV box is the Realtek RTD1319C processor. This quad-core ARM Cortex-A55 CPU, combined with a Mali-G31 MP2 GPU, delivers impressive performance. It supports 4K UHD video decoding with AV1, H.265, H.264, and VP9 codecs, and 4K UHD video output through HDMI 2.1.
Besides high-quality video, the processor also supports Dolby Digital Plus audio and Widevine Level 1 DRM for premium OTT content. The Formuler Z11 Pro Max boasts 4GB of RAM and 32GB of storage.
One standout feature of this IPTV box is its WiFi 6 (AX) support, enabling faster and more reliable wireless connectivity. Additionally, you'll find Bluetooth 5.0 and Gigabit Ethernet for all your connection needs.
The Formuler Z11 Pro Max runs on Android 11 OS, giving you access to various streaming apps and services. Plus, you can take advantage of the exclusive MYTVOnline3 media-viewing platform for an enhanced entertainment experience.
Furthermore, this IPTV box includes a learning remote control that can manage the device and your TV. No more juggling multiple remotes – everything you need is at your fingertips.
Considering its features and performance, the Formuler Z11 Pro Max offers excellent value for the price. It retails for around $200, making it more expensive than our top pick, the BuzzTV. However, the Formuler Z11 Pro Max is an affordable yet powerful option for your streaming needs.
If you're struggling to find a simple solution to your in-home entertainment needs, the Formuler Z11 Pro Max might be the answer.
Its powerful processor, ample connectivity options, and user-friendly interface make it a solid choice for anyone looking to enhance their streaming experience.
We earn a commission if you click this link and make a purchase at no additional cost to you.
Best Value IPTV Box: MAG 540w3
When it comes to streaming performance, the MAG 540w3 ranks as the third-best IPTV box on the market. Priced slightly lower than the BuzzTV X5, this device offers great value for its features. So, what makes it stand out?
The MAG 540w3 is powered by an Amlogic S905Y4 processor and 2GB of RAM. This combination enables decent 4K Ultra HD content streaming with AV1 decoding support.
AV1 is a newer, more advanced video compression format compared to H.265. It can reduce bandwidth consumption and improve video quality. However, AV1 content is not yet widely available, so this feature may not be a significant advantage for every user.
The key difference between the AmLogic S905Y4 in the MAG 540w3 and the S905X4 found in the BuzzTV X5 lies in the CPU cores. While the S905Y4 utilizes low-power Cortex-A35 cores, the S905X4 boasts higher-performance Cortex-A55 cores.
This makes the S905Y4 more suitable for streaming devices that prioritize power-saving and rely on WiFi only. Meanwhile, the S905X4 is better suited for devices that need more performance and can use Ethernet or WiFi.
The MAG 540w3 runs on Linux OS, which supports a wide range of IPTV services and protocols, including Stalker, Ministra TV platform, HLS, and RTSP. This flexibility is a significant advantage for users who want to access various IPTV services.
In terms of connectivity, the MAG 540w3 is well-equipped. It supports WiFi 5 (AC) for stable wireless connectivity, Bluetooth 4.2, and Gigabit Ethernet. This ensures smooth streaming and responsive performance, whether you're watching your favorite shows or playing basic games.
The device comes with a standard remote control that can only control the MAG 540w3 itself. While it may not offer many advanced features, it does the job for users who want a simple way to navigate their IPTV device.
If you're looking for an IPTV box offering decent streaming performance, solid value, and a range of useful features, the MAG 540w3 is worth considering.
Its Amlogic S905Y4 processor, support for various IPTV services, and ample connectivity options make it a reliable choice for users who want a simple solution for their in-home entertainment needs.
We earn a commission if you click this link and make a purchase at no additional cost to you.
---
IPTV Box vs. Android TV Box: What's the Difference?
Over the past decade, the world of streaming television and movie content has evolved dramatically. Today, countless options for in-home entertainment can make it challenging for those looking to choose the right device.
In this section, I'll break down the differences between an IPTV box and an Android TV box in terms of functionality and features, helping you decide which device best suits your needs.
IPTV boxes, like MAG, Formuler, or Enigma2 boxes, are designed specifically for IPTV streaming. These devices feature a simple, user-friendly interface, a dedicated remote control, and additional features like recording, catch-up, and time-shift. They also support multiple Conditional Access Systems (CAS) and DRM for premium content.
IPTV Boxes: Pros
Straightforward and user-friendly interface
Dedicated remote control
Recording, catch-up, and time-shift features
Support for CAS and DRM
IPTV Boxes: Cons
Generally more expensive than Android boxes
Less versatile and powerful
Potential compatibility issues with some IPTV providers or apps
Popular IPTV boxes include the Formuler Z11 Pro, MAG 424w3, and BuzzTV XRS 4900.
Android TV boxes, on the other hand, run on the Android operating system. These devices can be used for various purposes, such as gaming, browsing, or media playback. Android boxes typically have more powerful processors, RAM and storage, and connectivity options than IPTV boxes. They also support a wide range of apps and services, including IPTV players like TiviMate or iMPlayer.
Android TV Boxes: Pros
More powerful processors, RAM, and storage
Additional connectivity options
Broad range of supported apps and services
Android TV Boxes: Cons
A more complex and cluttered interface
Less ergonomic remote control
Decreased stability and reliability compared to IPTV boxes
Increased configuration and maintenance required
Examples of popular Android TV boxes include the Nvidia Shield TV Pro, Amazon Fire TV Stick 4K, and Xiaomi Mi Box S.
So, which device should you choose? The answer depends on your personal preferences and requirements. If a simple, user-friendly experience for IPTV streaming is your priority, an IPTV box may be the better choice.
However, if versatility, power, and the ability to use your device for purposes beyond IPTV are essential to you, an Android TV box might be your best bet.
Ultimately, it's crucial to weigh each device's pros and cons and consider factors such as price, compatibility, and specific features you need.
By understanding the differences between IPTV and Android TV boxes, you're one step closer to finding the perfect solution for your in-home entertainment needs.
---
Choosing the Right IPTV Service Provider: A Practical Guide
Navigating the world of IPTV service providers can be overwhelming, especially when you're looking for the perfect fit for your in-home entertainment needs.
Don't worry. I'm here to help you choose the best IPTV service provider that ticks all the boxes.
Let's dive into the key factors you should consider before making your decision.
Quality and Variety of Content
First and foremost, you want an IPTV service provider that delivers high-quality content and a diverse selection of channels and shows.
After all, there's no point in cutting the cord if you can't find anything worth watching, right?
Make sure to research each provider's available channels, genres, and on-demand content to ensure you get the most value for your money.
Subscription Plans and Pricing
Next up is finding a service that fits your budget without compromising on content quality or variety.
Compare different subscription plans, including any promotions or discounts each provider offers.
Don't forget to factor in additional fees, such as equipment rental or installation costs. Remember, it's sometimes worth spending a bit more to get the top-notch streaming experience you're after.
Customer Support and Reliability
There's nothing more frustrating than experiencing technical difficulties while trying to watch your favorite show.
That's why it's crucial to choose an IPTV service provider with reliable customer support and a solid track record of uptime and performance.
Look for providers that offer 24/7 support, online resources, and a reputation for addressing issues promptly. This way, you'll have peace of mind knowing someone's got your back if things go south.
Compatibility and Features
Lastly, consider compatibility and features.
You'll want a service that works seamlessly with your devices, whether you're streaming on a smart TV, mobile device, or gaming console.
Research which devices each IPTV provider supports and any additional features they offer, such as cloud DVR storage, simultaneous streaming, or parental controls.
These extras can significantly enhance your streaming experience and make your life easier.
Popular IPTV Service Providers
To give you a head start, here are some popular and reputable IPTV service providers worth considering:
Sling TV: Known for its affordable pricing and customizable channel packages, Sling TV is perfect for those looking to build their ideal streaming lineup without breaking the bank.
Hulu Live TV: Offering a mix of live and on-demand content, Hulu Live TV is an excellent option for those who want access to popular channels, movies, and Hulu's extensive library of original content.
Fubo TV: With a focus on sports, Fubo TV is the go-to choice for die-hard sports fans who want access to a wide range of live sports events and channels.
YouTube TV: Boasting an impressive channel lineup and unlimited cloud DVR storage, YouTube TV is perfect for those who want a comprehensive streaming experience without worrying about running out of recording space.
Remember to consider content quality and variety, subscription plans and pricing, customer support and reliability, and compatibility and features when choosing an IPTV service provider.
By doing your research and comparing different options, you'll be well on your way to finding the perfect streaming solution for your in-home entertainment needs.
---
How to Choose an IPTV Provider
When looking for the ideal IPTV provider, it's essential to consider several critical factors. These include the content selection, streaming quality, cost, customer support, and compatibility with multiple devices. By evaluating these aspects, you can make an informed decision and find the perfect provider to suit your preferences and needs.
Content Variety and Quality: Assess the provider's content offerings, ensuring they include the channels and shows that interest you. Look for diverse content, such as live TV, sports, movies, and TV series. Additionally, consider the streaming quality; opt for providers that offer HD and 4K options to guarantee a top-notch viewing experience.
Cost and Subscription Plans: Providers offer various subscription plans, so find one that fits your budget and preferences. Compare the pricing of different providers and take note of any promotions or discounts. Remember that some providers may offer monthly, quarterly, or annual plans, while others have tiered plans based on the number of channels or features included.
Customer Support and Reliability: A provider's customer support should be prompt and helpful. Research the provider's reputation for reliability and read user reviews to gauge their track record. You don't want to deal with constant buffering or service interruptions.
Compatibility and Features: Check whether the provider's service is compatible with multiple devices, including your TV, computer, or smartphone. Evaluate the features they offer, such as a user-friendly interface, electronic program guide (EPG), or video-on-demand (VOD) options. Make a list of the features that matter most to you and use it as a guide when comparing providers.
Choosing an IPTV service provider might feel overwhelming, but by focusing on these crucial factors, you'll find the perfect fit.
Don't hesitate to take advantage of free trials or promotional offers to test different providers and discover the one that best meets your needs.
---
Are IPTV Services Illegal?
It's no secret that the streaming landscape has become quite intricate in recent years.
With so many options available, understanding the legal implications of the IPTV services and devices you choose to use is more important than ever.
In this section, we'll clarify IPTV's legal status, provide examples of legal and illegal services and devices, and offer tips on how to avoid using unlawful IPTV services and devices.
Legal vs. Illegal IPTV: Know the Difference
When it comes to IPTV, legality depends on whether the service or device is licensed and authorized by content owners or distributors.
Legal IPTV services and devices adhere to copyright laws and regulations and offer legitimate and secure payment methods.
Conversely, unlicensed and unauthorized IPTV services and devices infringe on copyright laws, often providing pirated or stolen content and may even be infected with malware.
Consider these potential risks and consequences before using an illegal IPTV service or device:
Legal action or fines from content owners or authorities
Loss of money or personal information from fraudulent or scamming providers or devices
Poor streaming quality or experience from unreliable or low-quality providers or devices
To help you better understand the difference between legal and illegal IPTV services and devices, let's examine a couple of examples:
HDO Box: This pirate streaming app, boasting a "big catalog of HD Movies and TV Shows," is unavailable on Google Play or Apple App Store. Instead, it could only be downloaded directly from their website or forums. HDO BOX obtained its content from services like MyCloud and Streamhub, both listed as infringers by the Alliance for Creativity and Entertainment (ACE) and the Motion Picture Association (MPA). The app faced a DMCA subpoena filed by ACE/MPA in the United States District Court for the Central District of California (Western Division), requiring Cloudflare to disclose the site operator's details.
Seko IPTV: This pirate IPTV service offered over 9,000 live channels and 20,000 videos in its VOD library. Promoted for Mag boxes, Smart TV, Enigma, VLC, Kodi, smartphones, and other devices, Seko IPTV was reported by La Liga as an infringer of its rights in a 2020 submission to the United States Trade Representative. ACE/MPA also targeted Seko IPTV, taking control of its domains and redirecting them to the ACE anti-piracy portal.
To help you stay on the right side of the law, here are some tips on how to avoid using illegal IPTV services and devices:
Do your research: Before buying or subscribing, check the providers' or devices' reviews and ratings.
Look for legitimacy: Official websites, logos, contact details, and customer testimonials can all indicate whether a service or device is credible.
Use a VPN: Protect your privacy and security when streaming IPTV content using a virtual private network.
Staying informed about the legal status of IPTV services and devices is crucial in today's streaming landscape. By understanding the differences between legal and illegal services, recognizing the risks involved, and following the tips provided, you can enjoy your in-home entertainment without worrying about legal ramifications.
---
Do You Need a VPN When Using IPTV?
So, what exactly is a VPN?
A VPN, or Virtual Private Network, is a service that allows users to securely and privately access the internet by creating an encrypted connection between their device and a VPN server.
This secure connection not only enhances privacy but also helps in bypassing geo-restrictions and ISP throttling.
Considering a VPN with your IPTV box can significantly elevate your streaming experience, but it's crucial to weigh the advantages and disadvantages before making a decision.
Let's dive into some of the pros and cons of using a VPN with an IPTV box.
Benefits of Using a VPN with an IPTV Box
Accessing Geo-Restricted Content: A primary reason people use a VPN with their IPTV box is to access content restricted in their region. VPNs can help you bypass these limits by masking your IP address and making it appear as though you are streaming from a different location.
Bypassing ISP Throttling or Blocking: Some ISPs may throttle or block your connection when they detect streaming activity, leading to buffering and slow streaming speeds. A VPN can help you overcome this issue by encrypting your connection, making it difficult for ISPs to detect your streaming activities.
Protecting Personal Data and Identity: When you connect to the internet without a VPN, your personal data and identity are exposed to potential hackers and snoopers. A VPN provides an extra layer of protection by encrypting your connection, keeping your information safe from prying eyes.
However, VPNs can also affect your streaming speed or quality because the encryption process may slow down your connection, leading to buffering and reduced video quality.
What Your ISP isn't telling you…
Your ISP knows more about you than you think!
Your IP address is your online fingerprint. It logs everything you do online and is visible to your Internet Service Provider, the apps & addons you use, and even the government.
Currently, your IP Address 44.200.101.84 in Ashburn is visible to everyone.
Kodi Builds & Addons offer unlimited free streaming content, but there are risks.
Stream safely with Surfshark.
The Best VPN hides your identity and bypasses geo-blocked content and government surveillance while letting you stream your favorite movies buffer-free.
I've tested all the major VPNs on Android TV boxes and recommend Surfshark. It's the fastest VPN for streaming and gives you access to the most geo-blocked content!
SAVE 81% ON Surfshark!!!
Try it risk-free for 30-days on unlimited devices at the same time.
Top VPN Recommendations for IPTV Streaming
Now that you know the benefits and drawbacks of using a VPN with your IPTV box, let's explore some of the best VPNs for IPTV streaming:
Surfshark: Known for its fast speeds, unlimited device connections, and robust privacy features, Surfshark offers a user-friendly interface and is an excellent choice for IPTV streaming.
NordVPN: A popular choice for IPTV users, NordVPN boasts reliable performance, strong security features, and a massive network of servers. It consistently delivers fast speeds, making it perfect for streaming high-quality content.
ExpressVPN: Another top choice for IPTV streaming, ExpressVPN provides fast and consistent speeds, strong encryption, and an easy-to-use interface. It also offers a wide range of server locations, allowing you to easily access geo-restricted content.
Using a VPN with your IPTV box can significantly enhance your streaming experience by providing access to geo-restricted content, bypassing ISP throttling, and protecting your personal data.
However, it's essential to remember that VPN usage may affect your streaming speed or quality. To get the best results, consider investing in a reliable VPN service like Surfshark, NordVPN, or ExpressVPN.
---
Wrapping It Up
There you have it – a comprehensive guide to the IPTV world. We've taken you on a journey from understanding what to look for in an IPTV box to examining our top 2023 picks – BuzzTV X5, Formuler Z11 Pro Max, and MAG 540w3. We also highlighted the subtle differences between an IPTV box and an Android TV box.
Additionally, we explored the realm of IPTV service providers and offered guidance on choosing one that suits your needs best.
Keep in mind that not all providers are equal, so base your choice on factors like channel variety, price, customer support, and compatibility with your selected IPTV box.
We've also navigated the complex question of legality around IPTV services, emphasizing that while IPTV itself is legal, content acquisition can sometimes fall into a gray area.
Always ensure you're using legal and official IPTV services.
Lastly, we discussed the importance of VPNs. Although not strictly necessary, a VPN can provide extra privacy and security when using IPTV services, particularly when accessing international content.
Choosing the best IPTV box is more than just choosing a cool gadget. It's about revolutionizing your streaming experience, adding flexibility, and broadening your content horizons.
It's time to elevate your TV experience, and our guide is here to help you make that leap.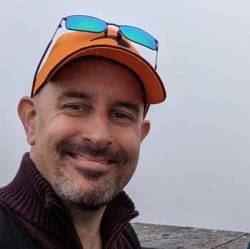 Latest posts by Tim Wells
(see all)