Last Updated on June 15, 2023 by Tim Wells
If you've been looking for an inexpensive Android TV, you may have noticed a new name on the market: Skyworth.
Although relatively new to the American market, Skyworth has made televisions and other consumer electronics for over three decades.
This article will discuss who makes Skyworth TVs, including their individual components. We're also going to briefly examine some of the cool technology in their televisions. Then we'll look at where you can buy them in the US.
Let's get started.
---
Who Makes Skyworth TVs?
The Skyworth Group ranks in the top ten TV manufacturers in the world. They are a recognized OEM (Original Equipment Manufacturer), meaning they manufacture their own TVs. Headquartered in China, Skyworth began selling TVs in North America in 2017. Skyworth also sells TVs in Europe under the Coocaa and Metz brands.
Although they've been selling TVs through retailers like Amazon and Walmart since 2017, Skyworth gained notoriety in 2020 when they announced a new series of OLED and 8K LCD TVs.
As an original equipment manufacturer, Skyworth makes most of the components for their TVs.
Even in their regional manufacturing centers in South Africa, Poland, Indonesia, and Argentina, many parts are shipped from China and assembled in local countries.
In July 2020, Skyworth joined the Wireless Speaker and Audio Association (WiSA), a standards organization of more than 60 individual brands that develop standards for wireless, high-resolution, multi-channel audio.
---
Where Are Skyworth TVs Manufactured?
Starting with a single location in Shenzhen's High Tech Industrial Park in 1988, Skyworth has since expanded rapidly.
Skyworth TVs are manufactured in plants in Argentina, South Africa, Poland, and Indonesia, as well as several Chinese facilities in Shiyan, Longgang, Guangzhou, and Nanjing. They also have several research facilities and logistics centers spread throughout China, including Hong Kong, Shenzhen, and Beijing.
Additionally, the company has over 40 branch campuses, 200 regional offices, and over 20,000 contract customers in China alone.
There are 11 other branches and 38 other sales offices in countries worldwide.
---
Where to Buy Skyworth TV's?
A few years ago, trying to find a Skyworth TV in North America would have been difficult, if not impossible.
These days, Skyworth TVs are available in several major electronics and big-box retailers, including Walmart and Amazon. Depending on when you want to buy your TV, you can even buy them from the Home Shopping Network.
However, not all Skyworth TVs are available in every country. Some models are sold in China only, while others may be sold in South Africa but not in the United States, and vice versa.
As they get more popular in the United States, Skyworth intends to make more models available.
---
What Types of TVs Does Skyworth Make?
Skyworth TVs blend technological finesse with an immersive viewing experience. They offer everything from OLED panels and 8K resolution to WiSA wireless audio and smart TV features, offering a complete package for the modern viewer.
OLED Panels
Skyworth utilizes LG Display's OLED panels in models like the XA8000 and S9A series. This allows for breathtaking visuals characterized by true blacks, infinite contrast, and wide viewing angles.
8K Resolution
The future is now with Skyworth's 8K TVs. The W82 series launched in China features an 8K OLED panel with a unique transformable design that can switch between flat and curved modes. The W92 series, another 8K offering, has an LCD panel and a built-in 12MP camera.
WiSA Wireless Audio
Skyworth, as a Wireless Speaker and Audio Association (WiSA) member, develops standards for wireless, high-resolution, multi-channel audio. This means you can connect your Skyworth TV to WiSA-certified speakers and soundbars without the mess of wires or cables.
Android TV Smart Platform
Most Skyworth models operate on the Android TV platform, providing access to thousands of apps, games, and streaming services. Plus, with Chromecast Built-in, you can easily cast content from your mobile devices onto the big screen.
Google Assistant Integration
Skyworth TVs have built-in microphones and remote controls featuring a dedicated Google Assistant button. This means you can control your viewing experience using voice commands, including playing content, adjusting settings, checking the weather, or controlling smart home devices.
Skyworth's product line differs across regions, with models like the XC9000 and XC9300 making waves in the US. These OLED models have 4K resolution, HDR10 support, VRR technology, and an Android TV platform. The key difference? The XC9000 boasts a 60Hz panel and a pair of feet, while the XC9300 steps up with a 120Hz panel and a TV stand.
In China, Skyworth recently launched the W82 and S82 series. These OLED models have 8K resolution, HDR10+ support, WiSA audio technology, and Android TV platform. The W82 series can transform between flat and curved modes, and the S82 series stands out with its slim design and ultra-thin bezel.
---
Who Should Buy a Skyworth TV?
While Skyworth TVs stand out for their high-quality OLED panels with true blacks and contrasts at competitive prices, there are a few drawbacks.
These include limited HDR support and lower peak brightness compared to top-tier models from brands like LG or Sony. The basic gaming features might not satisfy hardcore gamers who prefer HDMI 2.1 ports, 4K/120Hz gameplay, and low input lag.
However, features like WiSA audio, Android TV, and Google Assistant integration, still make them an enticing choice for many.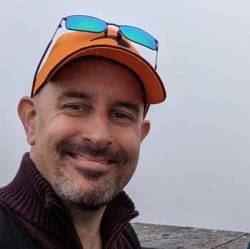 Latest posts by Tim Wells
(see all)