Last Updated on September 6, 2023 by Tim Wells
As online entertainment becomes increasingly popular, numerous free streaming sites and applications have emerged. Unfortunately, many of these have been taken down by legal action, or they struggle to survive.
Infamous platforms like Soap2Day, AZ Movies, MediaBox HD, and Chitram TV have caught the attention of anti-piracy groups and entertainment giants. Their concern is mainly due to the potential for copyright infringement.
In this article, we'll explore these popular streaming platforms. We'll look at their rise and fall, their legal battles, and their implications for users and copyright enforcers.
---
Are Free Streaming Sites Illegal?
Some websites let you watch content for free without creating an account.
This may seem appealing, but we need to understand the distinction between free, paid, legal, and illegal streaming platforms and why it matters.
Free streaming sites enable users to access various movies and TV shows without payment or account registration. They generate revenue through ad placements or even voluntary donations from their viewers.
Paid or subscription-based platforms are a bit different. Platforms like Netflix, Hulu, Amazon Prime Video, or Disney+ have their own content libraries, which users can access in exchange for a monthly or annual fee. These services provide high-quality streaming and exclusive titles. Plus, they (typically) offer an ad-free experience.
A key factor separating legal from illegal streaming platforms is copyright. Simply put, copyright is a right given to a creator or owner of a work that allows them to control their creation's reproduction, distribution, display, or performance.
Licensing agreements are related to copyright. These contracts give others permission to use copyrighted work, provided certain conditions, such as payments or territorial restrictions, are met.
Legal streaming sites respect copyright laws by either generating original content or securing licenses to distribute others' content. This means they compensate content creators and owners fairly for their work.
In contrast, illegal streaming sites infringe upon copyright laws by providing content without the necessary rights or permissions. They often pirate or steal content from other sources or host links to other illicit sites, bypassing royalty payments.
Recognizing these distinctions and the underlying copyright laws is essential when choosing a streaming platform.
While free and easy options may seem attractive, it's crucial to consider the impact of our choices on the creators who work tirelessly to bring our favorite movies and shows to life.
---
How to Spot Illegal Movie Websites
Online streaming can be complicated to navigate, especially when it comes to distinguishing between legal and illegal movie websites.
Shady sites are common, and they're often set up to deceive viewers. They lure viewers into clicking on harmful links or downloading damaging software. Some even trick people into giving out personal or financial information, which is used for fraudulent purposes.
So, how do you spot these websites and protect yourself?
Here are a few red flags to watch out for:
No official logos or branding: Trustworthy streaming platforms take pride in their branding and affiliations with known content distributors. This should raise a red flag if you stumble across a website that lacks official logos or recognizable branding. Illegal sites often use generic or misleading images and names with no real connection to the content they claim to offer.
Popup ads and redirects: A barrage of ads and frequent redirects to other sites are telltale signs of an illegal streaming platform. These intrusive ads often promote questionable products and services or lead you to other illicit websites. Worse, they might contain malware or viruses that can infect your device or compromise your device.
Suspicious domain names and extensions: Legitimate websites typically use familiar domain names while illegal movie websites may use suspicious or unfamiliar domain names and extensions. For example, they might use misspelled versions of popular movie titles or names, like 123moviess.com or putlockerr.net.
Requests for personal or payment information: A major warning sign is when a site asks you to divulge personal information—like your name, email address, or credit card details—to access the content. They might justify this as necessary for 'verification,' 'registration,' or 'donation' purposes. However, this is often a scam to steal your identity or money.
---
Why You Should Avoid Pirate Streaming Websites
At first glance, free movie streaming sites seem like a tempting way to catch the latest blockbuster without paying a dime. However, the risks involved far outweigh the perceived benefits.
Here are some reasons why you should avoid illegal movie websites:
Low-quality video and audio: Picture yourself settling down to watch a new movie, only to find blurry and shaky video, muffled and distorted audio, and the disruptive sounds of people talking and laughing in the background. This isn't the immersive experience you hoped for.
Broken or misleading links: Have you ever clicked on a movie link only to be redirected to a random, unrelated website? It's a common annoyance with illegal streaming sites. Worse still, these could lead you to potentially harmful sites teeming with viruses, scams, or even explicit content.
Frequent buffering and lagging: Buffering can make or break your streaming experience. There's nothing more aggravating than an action-packed scene interrupted by buffering or lagging. With illegal streaming sites, such disruptions are often the norm rather than the exception.
Malware and viruses: Illegal movie websites are notorious for hosting malicious software. A seemingly harmless codec or player download could be malware in disguise, capable of hijacking your browser, installing unwanted toolbars, or displaying relentless popup ads.
Identity theft and fraud: Some illegal streaming sites may trick you into providing personal information under the guise of creating a 'free account.' This data can be used to hack into your other accounts, leading to identity theft or fraud. This could result in unauthorized purchases, money theft, and a lengthy damage control process.
Hopefully, this gives you an idea of why you should avoid illegal movie websites.
With so many legal, affordable, and high-quality streaming options available, there's no need to risk your safety or the integrity of your devices. 
---
The Tips for Watching Illegal Movies Safely
As we've previously discussed the risks associated with illegal movie websites and strongly advise against their use, it's crucial to teach you about safe online practices in general.
Whether you're streaming content, browsing the web, or downloading files, these tips will help protect you from various online threats:
Use a VPN: A Virtual Private Network (VPN) conceals your IP address and encrypts your online traffic, providing an extra layer of privacy and security. This is beneficial regardless of your online activities, not just for streaming. Some reliable VPN services include NordVPN, ExpressVPN, and CyberGhost.
Use an ad-blocker: Ads can range from annoying to downright dangerous, carrying harmful malware. An ad-blocker helps you bypass these threats. Popular options include Adblock Plus and uBlock Origin. Remember that some websites rely on ad revenue and may request that you disable your ad blocker.
Use a malware scanner: A robust antivirus program with malware scanning capabilities is essential for any device connected to the internet. Regular scans can help detect and remove potential threats. Trusted options include Norton, Bitdefender, and Avast.
Use a reputable and updated browser: Browsers with solid security features and regular updates can help protect you from online dangers. Google Chrome, Mozilla Firefox, and Microsoft Edge are all excellent choices.
Remember, these practices promote general online safety.
The safest and most respectful way to enjoy films and TV shows is through legal channels that protect your device, support content creators, and contribute to the future creation of the shows and movies we love.
---
Famous Pirated Streaming Websites: A Warning to Streamers
As an avid movie and TV show enthusiast, we're always on the hunt for a good deal when it comes to streaming our favorite content. However, being aware of the dangers and consequences of pirated movie websites is crucial.
In this article, we'll explore some notorious examples and the risks they pose to users.
123Movies
123Movies, once a widely-used streaming site, has undergone numerous name changes and domain switches over the years. This instability raises red flags for users, as it can be confusing and potentially risky. The Motion Picture Association even declared it the most popular illegal site in the world.
Aside from its questionable legality, 123Movies has been flagged for hosting malicious files, putting users at risk of downloading malware. Additionally, the site is not available through verified providers like Amazon or Google Play.
Authorities have blocked or shut down 123Movies in several countries, including the United States, the United Kingdom, Australia, India, Vietnam, and others.
Putlocker
Putlocker, once a prominent player in the movie streaming world, faced legal battles with the High Court of the UK and the Motion Picture Association of America in 2016.
Accused of copyright infringement by Hollywood studios, Putlocker struggled to maintain its reputation, despite claiming to remove infringing files and comply with the law.
Ultimately, the site shut down and redirected users to Firedrive.com, which offers free storage and new features but lacks Putlocker's former appeal.
FMovies
Similar to 123Movies, FMovies boasts an extensive library of movies and TV shows. However, the site's legality is unclear, as it may be distributing copyrighted works without permission.
The Motion Picture Association has linked FMovies, and its sister sites to Vietnam, and the International Intellectual Property Alliance has described Fembed, associated with FMovies, as "Piracy-as-a-Service."
FMovies is also connected to over 60 related domains, including Bmovies, 9anime, Putlocker, and Solarmovies, drawing millions of monthly visitors despite its murky legal standing.
SolarMovie & KickassTorrents
SolarMovie, once a popular streaming portal, went offline without warning in 2016. Speculation arose that the site's shutdown was related to the takedown of the infamous pirated site KickassTorrents.
The Department of Homeland Security discovered links between the alleged founder of KickassTorrents and SolarMovie, including an IP address used to host both sites.
While this evidence doesn't confirm ownership, it suggests a connection that may have led to SolarMovie's abrupt demise.
TamilRockers
TamilRockers, a pirate site specializing in Indian content, has faced legal action alongside its alleged sister site, DVDRockers. The Kerala police's anti-piracy cell arrested five men, including the suspected owners of both sites. Their piracy operations reportedly generated monthly incomes between $1,500 to $3,000.
Authorities followed a trail of advertising revenue and obtained an email from an ad company mentioning connections to TamilRockers. Disney Star, a subsidiary of The Walt Disney Company, also filed a complaint targeting TamilRockers and other piracy sites Tamil MV, Tamil Blasters, and streaming application Pikashow.
MovieRulz
MovieRulz, a notorious "pirate" website, has made a name for itself by providing unauthorized streaming and downloading of copyrighted movies and TV shows. Engaging with such content without the copyright holders' consent is both illegal and risky.
The site has faced legal action, and, as a result, three men associated with Tamilrockers, a related website, were arrested in India.
YesMovies
YesMovies, a streaming platform with a vast selection of movies and TV series, may seem like an ideal choice for entertainment seekers.
However, its popularity has attracted unwanted attention from the Motion Picture Association (MPA) and the Alliance for Creativity and Entertainment (ACE), putting it at risk of potential legal action.
With approximately 9.2 million monthly visitors and increasing traffic, several of YesMovies' domains have already faced legal actions in countries like the United States and Australia. So, think twice before using this platform.
GoStream
GoStream, a popular movie streaming site, initially started as 123Movies.
After facing a DMCA takedown notice from Warner Bros, the site switched to its current domain name, gostream.is, and redesigned its homepage to feature a basic search box.
Despite these changes, the GoMovies brand remains untouched, and users can still access the old design. However, the gostream.is URL may not always appear in Google's top search results, so the future of this platform is uncertain.
Vumoo.to
Vumoo.to, a well-known portal for streaming movies and TV shows, is currently on the radar of anti-piracy groups.
With the help of Cloudflare and Tonic, these groups are working to uncover the site owners, potentially aiming to shut it down. Hollywood studios and Netflix have secured a blocking order from Australia's Federal Court to restrict access to multiple websites, including Vumoo, Soap2day, Yomovies, and 123movies.
This action was taken in response to a complaint filed in December 2021, putting the future of Vumoo in jeopardy.
Soap2Day
Soap2Day, a highly frequented pirate streaming site, recently shut down unexpectedly. The closure message can be seen across multiple official domains, such as soap2day.to, soap2day.ac, and soap2day.sh.
While no explicit reason was given for the shutdown, it's likely that pressure from global anti-piracy groups, like Hollywood, Netflix, the Motion Picture Association (MPA), and the Alliance for Creativity and Entertainment (ACE), played a part. With its impressive 108 million visits per month, Soap2Day withstood various anti-piracy measures but ultimately succumbed to legal actions.
Since its closure, numerous copycat sites using the same branding have appeared, some of which might carry malware risks.
MoviesJoy
MoviesJoy, a popular free streaming website, boasts TV show categories, minimal ads, and available links in various qualities, including 1080p.
Despite a lower estimated monthly visitor count of 65,000, it hasn't escaped the watchful eye of copyright holders. Hollywood studios and Netflix are undertaking legal action against pirate sites in Australia, requesting new court orders to block websites.
While the targeted domains remain undisclosed, Australia has already initiated blocking measures against numerous renowned pirate sites like The Pirate Bay, YTS, and RARBG.
Copyright holders are also expanding existing blockades by obtaining additional blocking orders and adding more domain names to injunctions. Recently, 18 new domain names, including MoviesJoy.sc, were added to an existing injunction.
SpaceMov
SpaceMov, a well-known movie piracy site, allows users to watch films for free without requiring a subscription.
Offering a wide genre of films from different countries gives its users numerous choices. SpaceMov's dashboard is intuitive, featuring HD-quality movies, a search bar, and support for multiple languages, adding to its appeal.
The site presents videos in 1080p, providing a high-definition viewing experience. The user-friendly interface offers search options based on genre, country, and more. However, it has drawbacks, including an unverified status, annoying ad placements, and faulty proxies.
Most importantly, the UK High Court has mandated ISPs to block access to several streaming portals, including SpaceMov.
Flixtor
Flixtor, an illicit streaming platform notorious for its extensive content library, operates in blatant violation of copyright laws. Despite being illegal in numerous countries, its free, ad-free streaming experience continues to draw in users.
However, Flixtor has faced legal consequences, most notably in the Netherlands.
Dutch anti-piracy organization BREIN took action against ISP KPN to block access to Flixtor and Lookmovie, another illegal platform. The court granted a dynamic injunction, effectively blocking associated domains, proxies, and mirror sites. These blocking measures have proven successful, but some persistent users still find ways to bypass these restrictions.
Following the court order, Google voluntarily deindexed the blocked domains, removing them from search results in the affected territories. Other ISPs in the Netherlands are expected to follow suit under an agreement known as the "Covenant."
iStreamitAll
In stark contrast to Flixtor's ongoing operations, iStreamitAll, a subscription-based piracy streaming service, was shut down by US law enforcement. The platform's founder was sentenced to 57 months in prison and ordered to forfeit $1 million.
Despite offering a catalog of TV shows and movies larger than what Netflix, Hulu, and Amazon Prime combined could provide, iStreamitAll couldn't escape the long arm of the law.
The founder pleaded guilty to copyright infringement and money laundering charges related to his involvement in iStreamitAll and Jetflicks. Determination of restitution amounts remains pending as other defendants await trial.
MediaBox HD
MediaBox HD, a once-popular pirate streaming app, has been targeted by the Motion Picture Association (MPA) and major Hollywood studios. The MPA filed a copyright infringement complaint with Github, resulting in the removal of the MediaBox HD app from the repository.
MediaBox HD was accused of facilitating extensive copyright infringement by streaming copyrighted content to its users. Github complied with the MPA's request to remove the app from its platform, marking yet another victory for copyright holders.
This isn't the first legal action against MediaBox HD—it had previously been removed from the third-party app store TweakBox, and a site offering the app had to make a settlement payment. While the MPA hasn't made it clear whether it will seek a settlement from the developers of MediaBox HD in this case, the platform's future remains uncertain.
Mobdro
Mobdro, a widely-used free IPTV application providing live television channel streaming, has also ceased functioning.
The official Mobdro website went down in February 2021, and in March 2021, European authorities reportedly arrested the developers. This makes it highly unlikely that the application would come back.
Although Mobdro and similar unverified IPTV apps may seem enticing due to their free live TV service, users should be aware of the potential risks, including buffering, abrupt shutdowns, and legal consequences.
There are several legal alternatives to Mobdro. These include Live Net TV, Pluto TV, Swift Streamz, Airy TV, XUMO, USTVGO, Peacock TV, and Plex. It's recommended that users give priority to legal live TV services. Users should always be aware of their country's laws regarding IPTV.
Area 51
In June 2020, the infamous IPTV service Area 51—which facilitated the streaming of copyrighted content—ceased operations after interventions from the Motion Picture Association (MPA) and the global anti-piracy coalition, the Alliance for Creativity and Entertainment (ACE).
Area 51 informed its customers of the closure and the transfer of customer accounts to a new company, Outer Limits. However, it was later announced that Singularity Media would assume control instead.
Rumors circulated that legal threats received by the Area 51 team may have contributed to the shutdown.
Subsequently, domains associated with Area 51 were seized by the MPA. It remains uncertain whether further legal actions will be pursued or if the issue has been fully resolved with the shutdown of Area 51.
Previous cases, such as the Vaders IPTV service, have seen operators agree to pay damages to ACE. This suggests potential future legal implications for the team behind Area 51.
---
Wrapping It Up
Free streaming sites offer a treasure trove of content. Still, they often do so by violating copyright laws, attracting the attention of media giants and anti-piracy groups. While some services, like FlixTor, continue to operate despite legal scrutiny, others, like iStreamitAll, have seen their operators face substantial fines and jail time.
For those pirated streaming sites still running, it's uncertain how long they will be able to evade anti-piracy measures. It's a constant game of cat and mouse between these platforms and the authorities.
Remember, it's all fun and games until someone loses an eye—or in this case, potentially gets a computer virus or lands in legal hot water.
If it sounds too good to be true in the streaming world, it probably is. So let's play it safe and stick with verified and legal platforms to get our entertainment fix. It might cost a few more bucks, but peace of mind is priceless.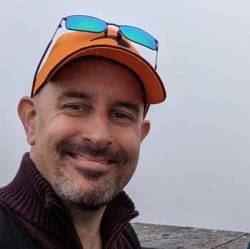 Latest posts by Tim Wells
(see all)