Last Updated on September 6, 2023 by Tim Wells
If you've recently purchased a new Hisense TV and have to repeatedly change your settings, it may be stuck in something called 'Store Mode.' 
What is 'Store Mode,' and how do you turn it off?
Read on to find out more.
---
What is 'Store Mode' on Hisense TVs?
Part of my early career was spent at Circuit City, a big-box electronic store similar to Best Buy. Part of my job was helping set up new products as they came in.
Every time we got a new television, we had to change a few settings to make it look good in a retail store. This involved turning the brightness to maximum, disabling any USB ports and wireless settings, and adding a password to stop people from tampering with the TV.
This is usually very different than how you set up your new TV at home.
Eventually, most manufacturers added a 'store mode' or 'retail mode' to help make this process faster.
Unfortunately, sometimes the store forgets to turn Store Mode off when the customer buys a floor model or open-box TV.
So how do you turn off store mode on Hisense TV?
---
How to Turn Off Store Mode on Hisense TVs
Thankfully, turning off Store Mode on Hisense TVs is simple.
The screenshots below show the process on a Hisense U8H. However, this will work on the Hisense A4, A6, A7, U6, U7, U8, U9, and Laser series of televisions. It will not work on Hisense Roku televisions.
1. Open the Settings Menu
You can do this by pressing the Settings button on your Hisense remote control or by scrolling to the upper right-hand corner of the screen, as shown below.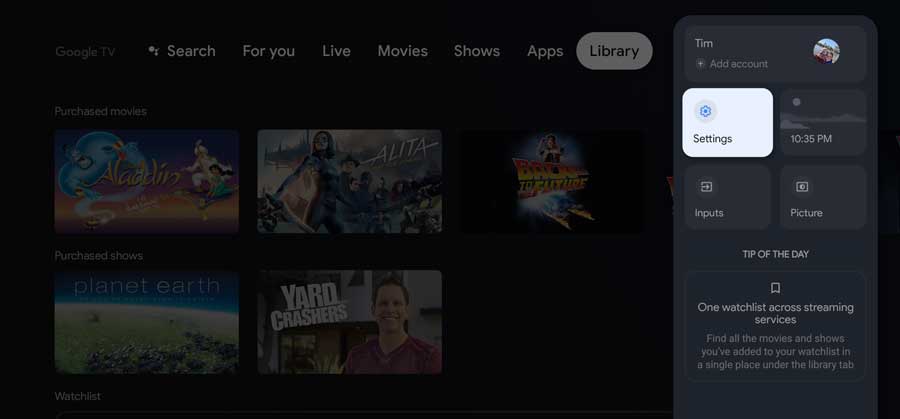 2. Click on System
In the Settings Menu, Click on System.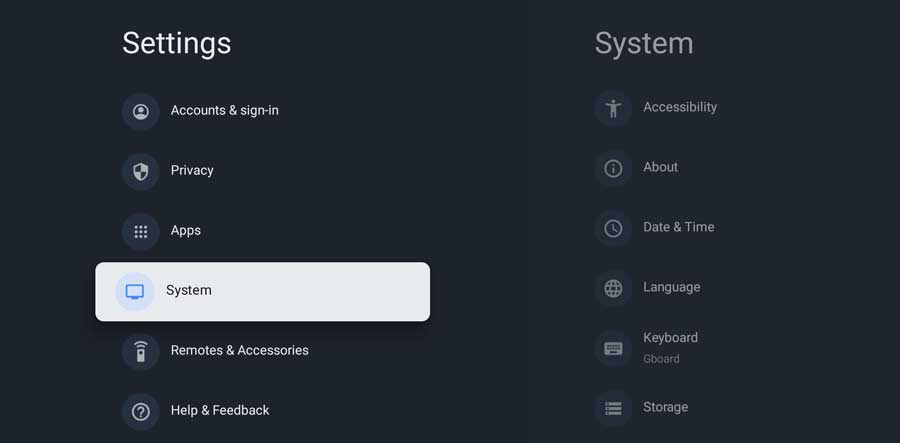 3. Click on Advanced System.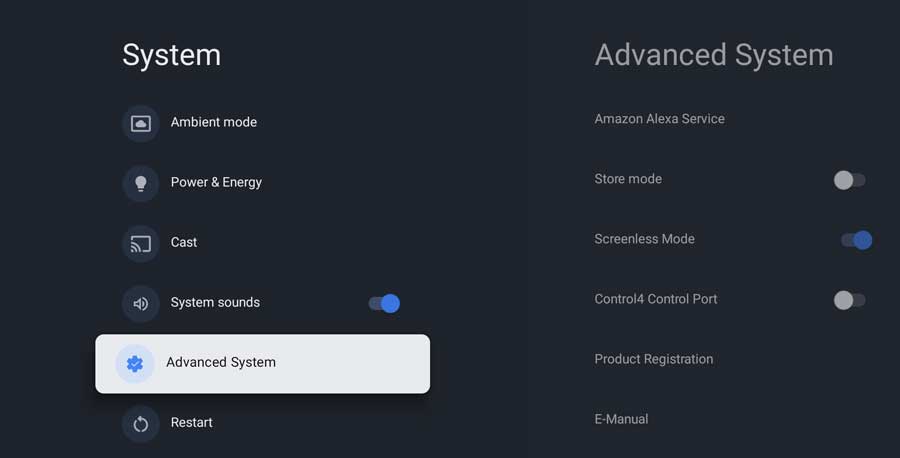 4. Disable Store Mode.
Store Mode is enabled or disabled by a toggle switch. Move the switch to the left (grey) to turn it off, or to the right (blue) to turn on.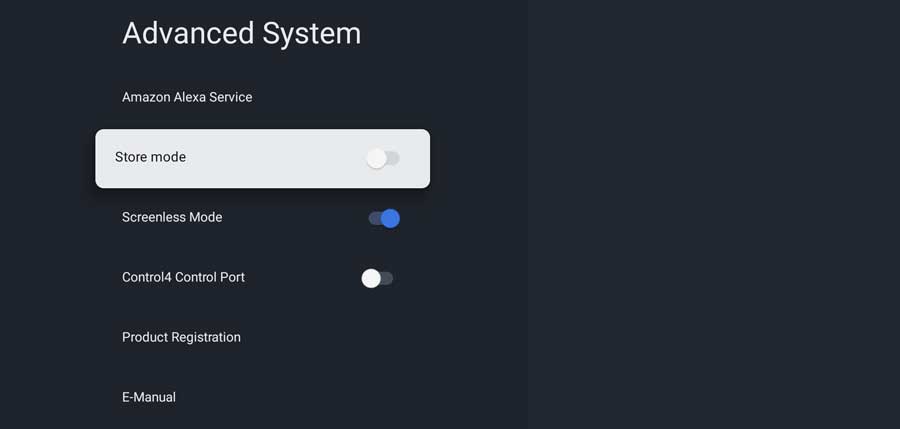 If you are enabling Store Mode, you'll see a warning box like this:
That's it.
Store Mode is disabled on your Hisense TV.
---
Force Stop the Store Mode App
While you can't uninstall the Store Mode app, you can stop it from running.
1. In the Settings Menu, click on Apps.
2. Click See All Apps
Store Mode is a system app on Hisense TVs, so you'll need to click See All Apps to continue.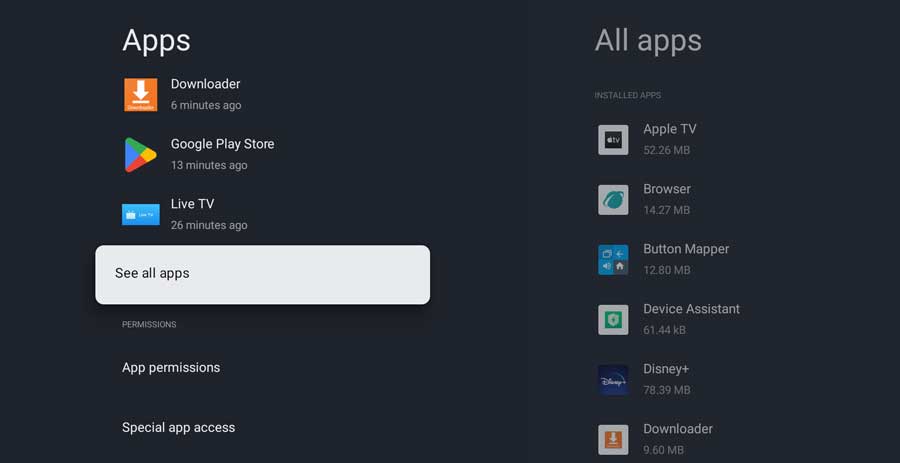 3. Click Show System Apps
Scroll all the way to the bottom and select Show System Apps.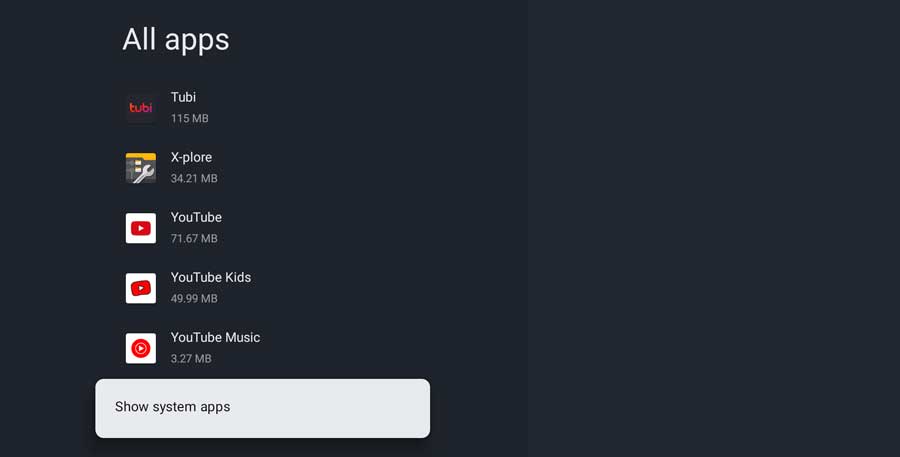 4. Select StoreMode
Scroll down until you see StoreMode and click on it.
5. Force Stop the Store Mode App
Click on Force Stop to end the process and confirm in the following screen.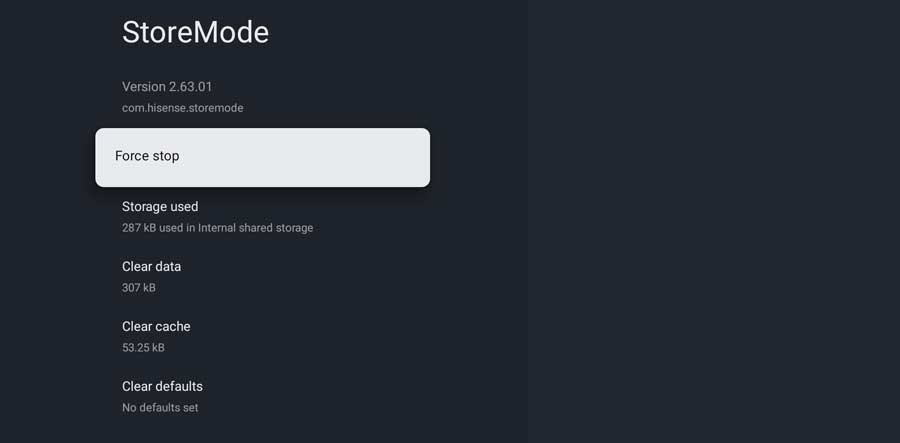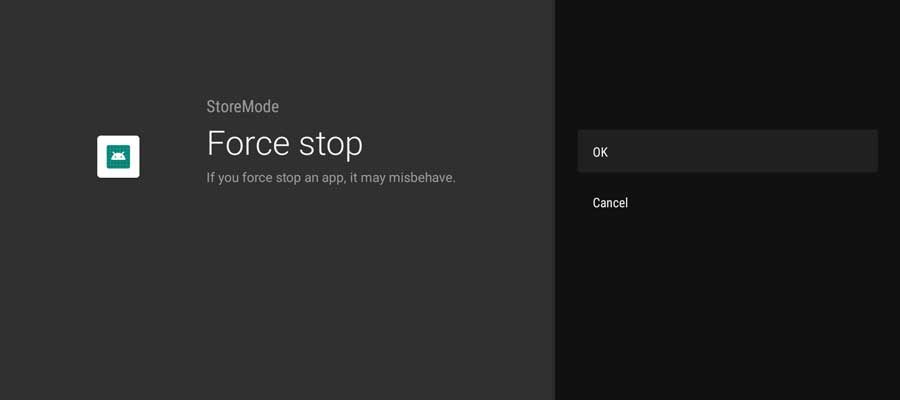 Wrapping Up
As you can see it's relatively easy to switch off the store mode on Hisense TVs. Check out my other posts if you want to know other common problems for Hisense.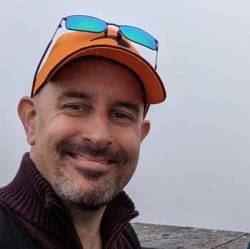 Latest posts by Tim Wells
(see all)